What's it like to be an average independent artiste, trying to work your way into the limelight or get proper attention? It could involve gate-crashing events looking to get noticed by a record label or putting in the effort to gain financial or mentorship opportunities — basically, trying to get the right contacts.
For most artistes, balancing creativity and business could be an uphill task. While the former could be what someone likes to do, the latter is not always within the control of an artiste. When it becomes challenging to get the right contacts to showcase one's talents, those that can afford it use the services of public relations agencies — whose rates can be pretty expensive — to get the exposure.
Nabsolute Media, a Nigerian media communications and marketing agency, is one of these companies. However, after running for a little above two years and handling rollout for famous clientele, the business has decided to make communications options open to independent artistes at an affordable rate with the launch of its platform, SpinHeard.
Why SpinHeard?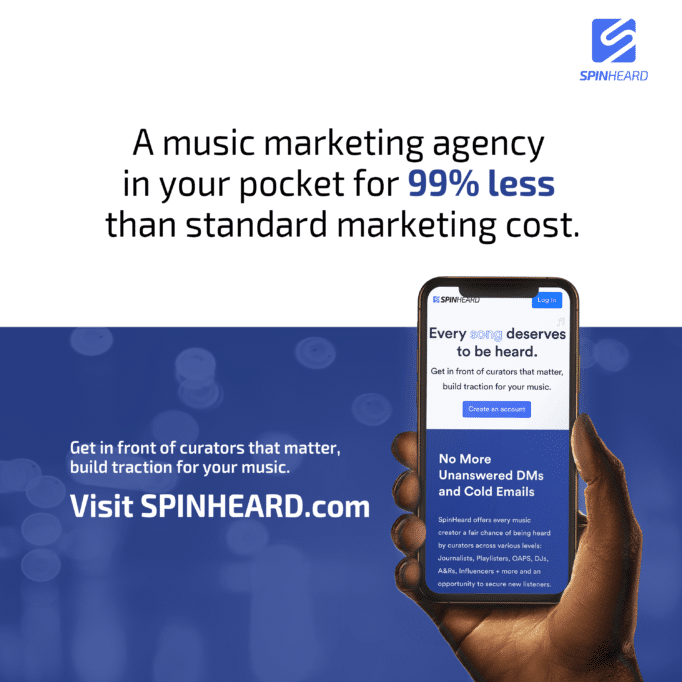 "SpinHeard is the next frontier for us. We're trying to automate what we do for a lot of artists," former music journalist and founder of Nabsolute, Victor Okpala, tells Techpoint Africa.
For a person who had to stick his neck out in the early days to get someone to bet on his capabilities, Okpala understands the importance of having a viable platform and the right contacts.
Still, he believes that the times have become nicer such that the deal-breaker could just be time and chance. And the likelihood that exposure could come in easier ways has repeated itself as music becomes mainstream with the Internet.
This Harvard Business Review (HBR) piece makes a bold statement about the power of luck in any business. And Okpala strongly agrees with this, especially in music.
A more recent case is how 17-year-old Salle's music broke the Internet and attracted huge attention, even from CNN, in less than a month. The young Nigerian's short performance was captured and posted by someone who'd heard of her talents, and for her, that was all she needed.
But what are the odds if artistes leave it all to luck?
While Nabsolute leverages storytelling, tech tools, and a network of influencers to amplify and market content within the creative industry, Okpala admits that these services might not be affordable for the average independent artist.
"We know that an agency like Nabsolute is elite, which means there's a cost that comes with it if you want us to do a job for you."
For instance, running an entire campaign for four weeks could cost up to $1,500.
"And that is a fee that a lot of independent artistes cannot afford," Okpala explains, "This group makes up a large percentage of the industry. This means we have a big market that we can't help. We needed to extend our solution to more people."
Given what this process entails, the burden would be massive on the agency and might not be economical for someone with a lean budget. Hence, a need to automate all these processes on a platform.
"So, it's a platform that will help independent artistes to break the barrier to music curators — journalists, OAPs, influencers, DJs — across all levels." After all, for him, "every song deserves a fair chance of being heard."
How SpinHeard works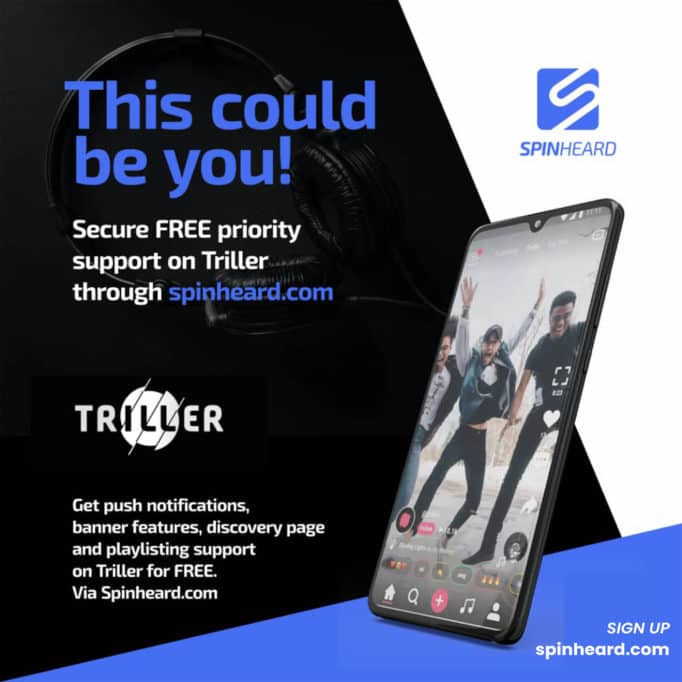 Seeking coverage across different platforms can be a monumental task. Even though the two-year-old business has built a name for itself and has a ready network of 'doers' that can be onboarded, I expressed my worries about the risk of these employees getting a heavier workload for less pay.
According to Okpala, SpinHeard comes with incentives for these curators, especially to simplify their jobs. The web app will include tools that will organise and automatically prioritise requests based on release dates, deadlines, genre, regions, and other sorting attributes.
A SpinHeard account can be owned by an artist, a manager, or a curator.
Think of Upwork but for music creators and curators. A platform where artistes can pitch directly to people to get their content across to listeners. What is more significant than an assurance that people will hear them?
The platform also contains some starter kits that could help artists present their pitches in acceptable formats. This includes press release guides, pitch templates, and press kit templates.
Given SpinHeard's value offering, Okpala says the attached costs will be hugely subsidised compared to the standard PR cost. However, since the product is still in its beta phase, the charge is yet to be defined.
But Okpala makes an interesting case for getting your craft under the radar of an influencer or an OAP with $1, without having to worry about rejection, as long as the quality of the work is good. If the pitch is ignored, there is also a chance to get a refund.
Asides from that, there is an option to pitch for free, with the decision to feature left to the curator's discretion.
For starters, SpinHeard will help independent artistes upload their content to the popular video-sharing app, Triller and get promoted for free, of course, after content vetting.
Okpala talks about how this leverages an existing partnership between the social networking platform and Nabsolute. This would expose these independent artistes to the perks the company already offers clients it runs comms for — in terms of push notifications, banner support, and other home page features.
Okpala confirms that curators will be onboarded later this month; this will arrive along with payment features.
What's the economics of this?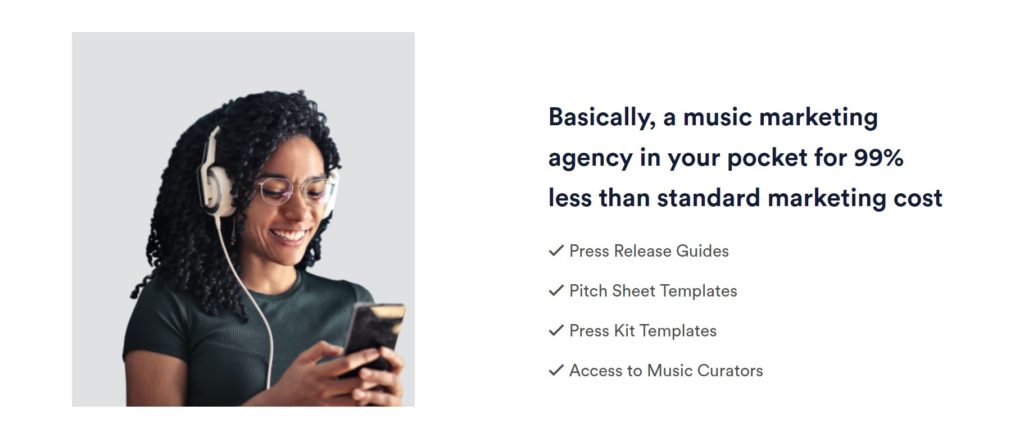 At this point, I'm curious about what's in it for Nabsolute.
Like every new venture, profit isn't the main goal for now. Okpala believes that starting Nabsolute is risk enough, so the initial focus is on onboarding. Sometimes, the reward might have to come from testimonials telling of the impact on the independent artiste who might have gone unheard without a platform like SpinHeard.
Still, as a business, there's a plan.
"We're going to pad the agency service charge into what users pay to the curators through a percentage share. The model is going to be the typical split-share percentage."
However, this is yet to be decided. The company is still in talks with the curator community, and Okpala can't confirm if these rates and percentage commission would vary from one curator to another.
While his expectations aren't lofty, Okpala speaks of this product as a risk worth taking since it is the first in the industry, and the company would be willing to experience both the first-mover advantage alongside its disadvantages.
With an initial focus on Nigeria, the platform would ultimately be open to artists across the globe.
Okpala and his love for music and storytelling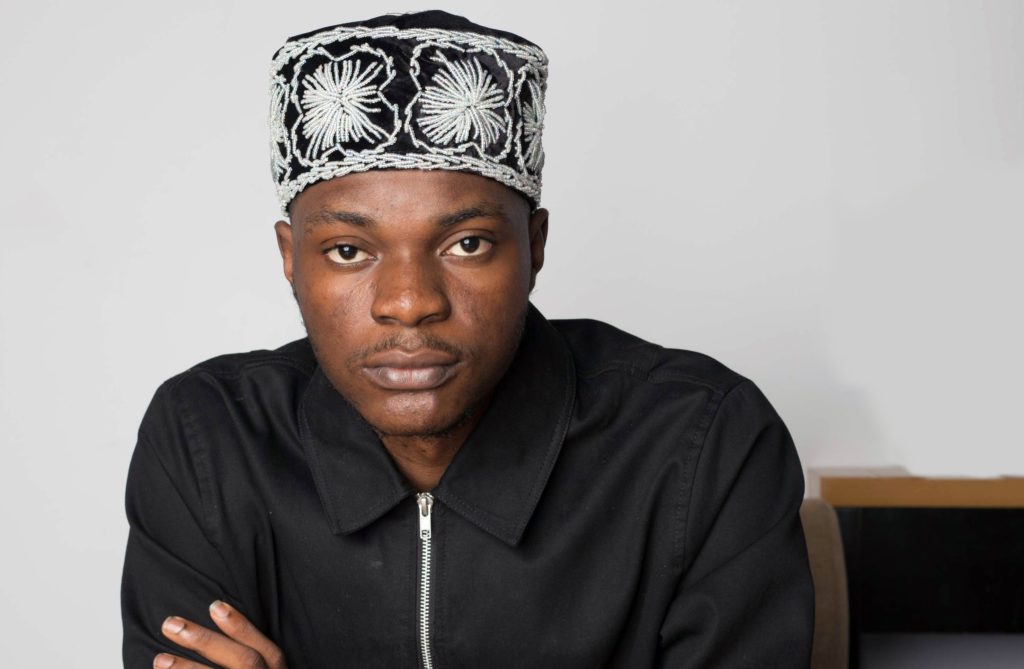 "I've always been a music head," Okpala recalls.
But that isn't the whole story, so I probe further. After all, loving music doesn't always translate to being passionate about telling the story behind a song.
"I had an issue with the way music was being released. I felt like there was no storytelling interwoven in the rollout processes, and people could do better. Rollout felt like an afterthought compared to what happens in the US and other countries," he explains.
But he could not act on this until he founded Nabsolute, a story to be told later. In the meantime, let's talk about what he did before then.
Okpala opens up about a phenomenal change that a Kanye West song gave him in 2016 during a challenging time.
"There was a part in the song, titled 'Waves', that felt like somebody was gasping for air," he pauses to imitate a beat, "and that particular part of the song felt like it was me trying to find expression for something inside me that there were no words for."
And the song helped him break out of what he would later get to know was depression.
Before officially becoming a journalist with Lagos-based online news and entertainment company, thenet.ng in September 2017, Okpala reviewed songs on his YouTube channel. He often criticised people's works, holding strong opinions, which he says have become more objective.
"I have always done my thing on YouTube. Documenting music, doing album breakdowns and stuff like that."
But his issue with the lack of storytelling in music rollout lingered in his mind.
While working as a reporter, he felt something was missing, and the void needed to be filled. Okpala decided he had to be more active than just writing about music. So, he took a bold step; at that point, he had made quite a name for himself on the entertainment reporting scene.
For his first shot, he handled a project by Seyi Shay called Electric Package. He happened to be at the album listening event, where he approached her former manager, Kamal Ajiboye, offering to help them do better. He weaved a story around the EP's release and rolled it out with a mini-documentary that formed the backstory.
The success of the project gave him the clarity he had always looked for.
"That was how I knew that what I was going to do next was to run a communications agency."
In May 2019, he resigned and founded Nabsolute in July. Nabsolute is coined from the phrase, 'Not a Basic Solution', which he lived by while conceptualising what else to do. So far, the company has acquired notable clients like Runtown, Ycee, Reekado Banks, Skales, Darey Art Alade, K1 De Ultimate, among others.
Despite the success recorded with Nabsolute, Okpala doesn't expect SpinHeard to be a walk in the park. And, in figuring out how to get things done, he and his team will make peace with the outcome.
So, fingers crossed. What do you think about this product?