The African Continental Free Trade Area (AfCFTA) is the flagship project of the African Union's Agenda 2063 which was founded via a comprehensive and mutually beneficial trade agreement with the principal aim of integrating Africa's market.
Remarkably, AfCFTA is potentially the largest free trade area in the world with the capacity to lift 30 million people out of extreme poverty by connecting over 1.3 billion people across 55 countries having a combined gross domestic product (GDP) of about US$3.4 trillion.

The Agreement establishing AfCFTA (the "Agreement") was signed on 21st March 2018 but came into force on 30th May 2019 following the deposit of the instruments of ratification by 24 countries. As of April 19, 2021, 54 countries have signed the Agreement while 36 countries (including Nigeria) have deposited their instruments of ratification with the African Union Commission (AUC) Chairperson. Notably, trading under the AfCFTA Agreement officially commenced on January 1, 2021, subject to negotiations on protocols and instruments of trade.

The Agreement has three layers comprising the AfCFTA Agreement itself which serves as a framework agreement, the Protocols and the Annexes, Guidelines, and Schedules to the Protocols. The Agreement had two phases of negotiations. Under Phase I negotiations, the Protocols on Trade in Goods, Trade in Services, and Dispute Settlement entered into force concurrently with the AfCFTA Agreement. Phase II negotiations on the other hand will birth the Protocols on Investment, Intellectual Property Rights (IPRs) and Competition Policy.
It was initially hoped that Phase II negotiations would be completed by January 2021, but due to the COVID-19 pandemic, the timeline has been delayed.

The Agreement (PDF) summarises AfCFTA's goals into eight objectives which includes, creating a single market for goods and services, creating a liberalised market for goods and services, contributing to the movement of capital and people and facilitating investment, creating a continental customs union, promoting sustainable and inclusive socio-economic development and gender equality, enhancing competitiveness of economies of State Parties and lastly resolving challenges of multiple memberships while expediting regional and continental integration process.
Beyond the objectives listed in the Agreement, AfCFTA seeks to boost Africa's economic output to around $29 trillion by 2050 and increase intra-African trade by 52.3%.
AfCFTA and the Nigerian IP market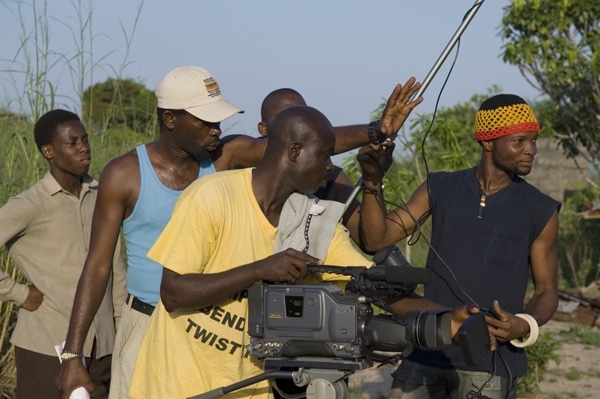 In recent times, the international and global economy has been driven by innovation, creativity, knowledge, and technology each of which is fundamentally supported by intellectual property (IP) and intellectual property rights (IPR).
Research has shown that countries with the largest economies are largely driven by IP. For developing countries, IP can be used to promote economic development by encouraging innovation. To encourage innovation, there must be an enabling environment safeguarded by a robust IP Policy that will ensure that creatives and investors recover the cost of investment and maximise the benefits generated from their innovations or creative work.
A typical example is Nigeria which is home to a rich and dynamic creative sector, star among them the Nigerian film industry, also referred to as Nollywood. According to a 2016 IMF report, the Nigerian film industry currently accounts for ₦853.9 billion ($7.2 billion), or 1.42 per cent of Nigeria's GDP and arguably the country's second-biggest source of employment after agriculture.
Nigeria's creative and innovative industries, however, stretch far beyond the film industry and include activities ranging from music and publishing to computer software and the manufacturing industries; each with enormous potential for growth.
Despite the obvious economic possibilities in Nigeria's creative and innovative industries, Nigeria does not have an IP Policy to facilitate the mainstreaming of the economic value of IP into the government's National Economic Plan. Consequently, the value of IP and IPRs are not adequately recognised and harnessed by policymakers as an important tool for national development that needs to be promoted and protected.
Remarkably, the facilitation of the flow of knowledge-rich goods and services across borders have become integral considerations in development and trade policy, which is the underpinning of World Trade Organisation's (WTO) Agreement on Trade-Related Aspects of Intellectual Property Rights (TRIPS).
The Protocol on Intellectual Property Rights ("IPR Protocol") which will be negotiated during Phase II of AfCFTA has vast possibilities for IP which must be explored. According to the World Bank, the IPR Protocol can serve as a catalyst for technology transfer, technology diffusion and the economic transformation of Africa's economy from one that is primarily resource-based, to one that is driven by knowledge, information, and ideas.
With AfCFTA, creatives and investors can have access to a larger market by extending the territorial recognition and protection of IP to its 54-signatory member territories. With an extended territorial recognition and protection of IP, creatives can exploit and maximise the value in IP by benefiting from the use of IP beyond its national territories. More so, the extension of territorial recognition and protection of IP will reduce the cost of registering and safeguarding IPR in territories of signatory members.
AfCTA's extensive reach and influence can be utilised to achieve the standardisation and unification of IP policies in Africa by including a robust IP policy in the IPR Protocol which will be applicable in signatory members countries upon adoption. The IPR Protocol may also be used as a vehicle to establish a centralised and integrated IP registry (possibly with branches in member countries) for African Countries.
In conclusion, AfCFTA is a laudable initiative that can potentially expand Africa's fiscal opportunities and significantly improve the economy of African countries. However, to fully achieve its objective, AfCFTA must unlock the economic value of IP in Africa by ensuring that while goods and services are being transferred freely across African territories, the underlining IPRs are protected.