As Google's interest in Africa's tech talent pool deepens, the tech giant has partnered with Nigerian-founded game development studio, Maliyo Games, to open applications for a mobile game developer training program. Called GameUpAfrica Bootcamp, the program is available to interested individuals in Kenya, Ghana, and Nigeria.
The applications, which opened on Monday, July 19, 2021 — and closes by August 2 — will offer developers planning to build a career in game development access to mentorship and relevant tools. Selected applicants will go through a virtual training program from August 16 to December 23, 2021, where they will learn to refine, package, and develop Android games.
Being a project-based learning program, by the end of the training period, successful participants will be evaluated based on the completion of the curriculum and ability to publish a game on the Google Play Store successfully.
Participants will pass through three levels of training, themed: Game Development Fundamentals, Succeed on the Play Store, and Publish Your First Game. The successful completion of one level validates moving to the next level.
Eligibility
Intending applicants must:
Reside in Nigeria, Ghana, or Kenya
Have a basic background in programming languages like C#, C++, and PHP.
Own a PC.
Be available to commence Bootcamp by August 16, 2021
Note: Selected participants will be judged based on three metrics: competence, commitment, and creativity.
Application process
Applicants will pass through two stages before final shortlisting.
Stage one: Fill the online application form on the company website.
Stage two: After scaling the first stage, shortlisted candidates will have to undergo a C# (a core language for game developers) assessment to demonstrate their competence in the programming language. The assessment is scheduled to hold on August 9, 2021.
Note: The organisers will provide data allowance for selected developers during the training.
About GameUpAfrica Bootcamp
The GameUpAfrica Bootcamp is an adaptation of an existing training project by Maliyo Games, which was instituted in 2020. It is a curriculum-based training program that prospective hires must go through before they are accepted into the company.
Between 2020 and now, the company has trained seven people and absorbed one into the company. Interestingly, the program was born out of the need to solve the problem of talent acquisition.
"We actually launched this program because, as a game development studio, we are constantly looking for talented individuals to join our team. And because of a lack of structured education system that produces competent game developers in Nigeria, we made the decision last year to launch an in-house program that will enable us to train individuals who are interested in becoming game developers." That's Hugo Obi, Founder, Maliyo Games.
Founded in 2012, the company has grown to become one of Nigeria's longest-standing Android game development studios. According to the founder, this is one of the qualities that attracted Google to the project, aside from the fact that Maliyo Games has published some Africa-themed games on the Google Play Store.
Notable mentions include Aboki Run (similar to Temple Run), Whot King, and Jungle escape. Others like Danfo Racer are still in development. 
Even though the company's initial intention for the curriculum is limited to the Nigerian market, Google's partnership increased the scope to reach multiple locations, thereby raising the number of selected applicants to 500. In addition to that, Google will also provide support for app store success, which includes successful publishing of content on Google Play Store.
Another way this program will help beginner game developers is by providing them with a pool of mentors. Going by the number of admitted candidates, mentorship will not only come from Maliyo Games team, but the company will also crowdsource mentors from the international gaming ecosystem.
Experienced mentors can volunteer through this link.
Maliyo Games' fit
As is typical of content from many indigenous companies, Maliyo Games studio ensures that its content reflects the African scene.
"It doesn't mean we don't do the generic stuff, like working for third parties and designing based on their requirements or being part of a production team where we only look after one aspect of e development. For us, it has always been about African-inspired. And this is what stands us out in the gaming community," the founder explains.
For Obi, the ultimate goal of the GameUpAfrica Bootcamp -- which could become a yearly affair -- is to upskill people and have more game developers in the African gaming ecosystem. In addition to that, to increase the number of African-published content on the Google Play Store, and help to identify and attract talents into the company as it plans to grow its team.
In achieving the former, Obi reveals that top candidates from the Bootcamp will be linked with other studios across the continent. Already, there are existing internal partnerships with studios in Kenya, Ghana, and Senegal.
Aside from that, Maliyo Games is part of the Africa Game Developer Community, where it networks with gaming studios in South Africa, Uganda, Cameroon, and Ethiopia. Eventually, Obi believes that the Bootcamp will become a talent pipeline for these studios.
Meanwhile, game studios looking to hire developers through the program can show their interest here.
Africa's gaming industry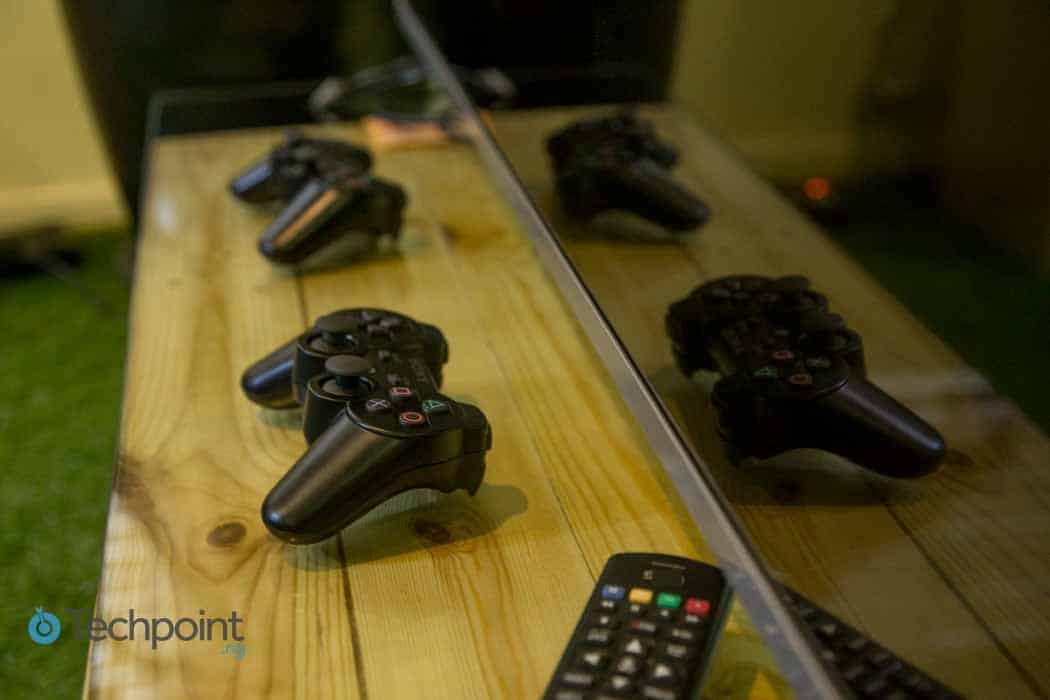 The growth of the African gaming industry has been gaining momentum for the past three years with growing broadband and smartphone penetration. In fact, prospects are increasing despite the pandemic.
Obi likens games to music and movies, not only as a form of escape, but also entertainment which is universally accepted without discrimination of the source.
He identifies three major challenges that may have stalled the growth of the country's gaming industry in the past decade: talent, distribution, and monetisation.
In his opinion, in the past 9 years of running Maliyo Games, opportunities that exist now are thinning out the effects of these challenges. For instance, global distribution channels now exist -- the likes of app stores -- supporting reach and marketing, and payment solutions abound.
With this, creators can focus on developing and releasing content. If anything, local content are assured of global consumption. Obi's dream is that by the end of 2022, a product of the Bootcamp would become a highly grossed game on the Google Play Store.
With projects like this, Africa's gaming community is, perhaps, on its way to becoming a major contributor to the over $121.1 billion global mobile gaming industry.