Good day,
Today, I'm discussing:
The world's first 3D-printed school opening in Malawi
Learning disabilities and assistive technology
Google's delay in blocking third-party cookies in Chrome
World's first 3D-printed school opens in Malawi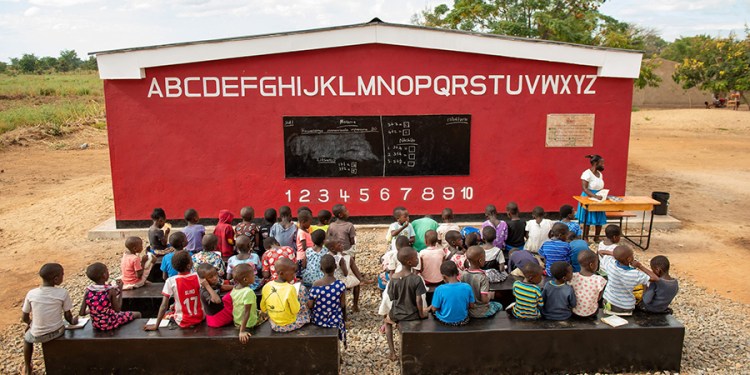 What happened? LafargeHolcim, a French-Swiss multinational company that manufactures building materials, has announced the world's first school built using 3D printing (3DP).
How did it happen? Dedicated to accelerating the provision of affordable housing in Africa, 14Trees, a LafargeHolcim and Colonial Development Corporation (CDC) Group joint venture, deployed cutting-edge 3D printing technology to build the school in Malawi.
Why did it happen? Since one of Malawi's biggest education reforms — free primary education — in 1994, there has been a decline in infrastructure, among other things. Hence, LafargeHolcim attempts to alleviate infrastructural problems with 3D printing.
Incredibly, the school's wall was printed in 18 hours, unlike conventional buildings, which require months to complete. Also, learning began on Monday, June 21, 2021.
Sound familiar? Maggie Grout, Founder of Thinking Huts — a nonprofit organisation that makes education accessible via 3D printed schools — partnered with humanitarian-driven technology company, Hyperion Robotics, and San-Francisco-based architectural design agency, Studio Mortazavi, to launch a 3DP school in Madagascar between December 2021 and March 2022.
I think I find watching how a 3D building is made therapeutic. But, of course, it has its downsides.
More to come? LafargeHolcim plans to scale up the technology across Africa. There may be projects in the pipeline in Kenya and Zimbabwe.
Read this for context.
Learning disabilities (LDs) and assistive technology (AT)
Just two questions before you proceed: What are learning disabilities? How many people do you know with learning disabilities?
Many people in Africa cannot answer these questions. And just like mental health disorders, it's safe to say that many of them believe a learning disability is not an African issue.
A good time to revisit this: Global Wellness Day: Protecting mental health with technology
Why should you care? It is almost impossible to tell how many people in Africa have LDs because there is inadequate data on them.
Also, some people with LDs are unaware of their situation, leaving them undiagnosed. As a result, their families are not well informed about providing the necessary care and support.
Historically, they have been attributed to witchcraft, stupidity, or dumbness. But, of course, that's erroneous because LDs are neurological disorders that affect how children and adults receive and process information. They do not affect intelligence but one or two cognitive processes related to learning.
While a learning disability has no known cause, it is believed to be linked to premature birth, maternal illnesses, and complications during childbirth, reducing oxygen supply to the child's brain. In some cases, they are hereditary.
Although there is no cure for LDs, technology has made learning easier for people with learning disabilities.
Assistive technology (AT) can influence decoding, word recognition, reading fluency, and reading comprehension. It also offers reading, writing, studying, and organisational support for children with LDs.
While AT helps people with learning disabilities to live healthy, independent, and productive lives, people with LDs need support from family, friends, classmates, and co-workers to reach their full potential.
To know how AT is helping children with LDs and the unique case of Africans with the condition, read this.
Google delays plan to block third-party cookies in Chrome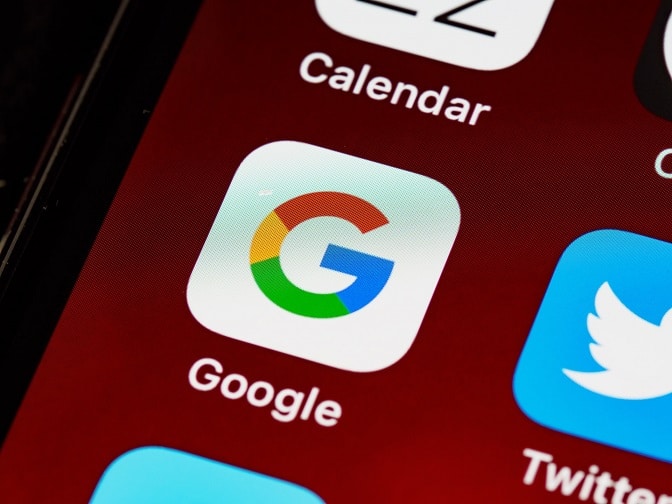 Another announcement? Google has said that it will delay its plans to block third-party cookies in the Chrome browser until 2023, a year later than planned.
While browsers like Safari and Firefox have already begun blocking third-party tracking cookies, I think Google's implementation may require finesse because its move will be significant to the ad industry.
Why the delay? Google said that the decision to block cookies in mid-2023 would be dependent on its engagement with the United Kingdom's Competition and Markets Authority (CMA).
If Google fails to cut off third-party cookies, it might be criticised by regulators, privacy advocates, advertisers, and publishers for not protecting user privacy.
What is Google doing concerning that? The company is developing Privacy Sandbox — its new privacy technologies — out in the open web.
You saw that coming, didn't you? Google claims that the Privacy Sandbox will help web technologies that protect people's privacy online and give companies and developers the tools to build thriving digital businesses to keep the web open and accessible to everyone.
Google plans to remove support for third-party cookies in two stages: from late 2022, Chrome will give the advertising industry and publishers nine months to migrate their services, and in late 2023, Chrome will phase out support for third-party cookies within three months.
In case you missed it:
MTN plans to invest $1.5 billion to boost broadband access in Nigeria. Read
What I'm reading and watching
Microsoft is bringing Android's apps to Windows 11. Read
Here's how this company uses upcycling while avoiding the use of petroleum and natural gas. Watch.
WHO says Africa faces the biggest surge in COVID-19 cases by July. Read.
Have an amazing weekend ahead.
Victoria Fakiya for Techpoint Africa.