Located in the South-Eastern region of Africa, Malawi has 83% of its population living in rural communities. This explains the strong dependence on the government for public amenities, including health facilities. According to the World Health Organisation (WHO), 67% of the country's healthcare is handled by the government, and the private sector barely takes care of the 1% left behind by non-profit organisations.
Diagnosis is an important part of treatment, but existing facilities in the country do not have the capacity for certain medical tests, or the equipment is faulty when they are required. Consequently, some doctors do not suggest tests to patients; they would rather adopt alternative means or advise them to travel outside the country.
In 2017, two medical lab technologists, Kundai Moyo and Taziona Mzumara thought this shouldn't be and began working on a solution.
"Most of the specialised tests were being sent to South Africa or India. So we thought again to address this gap or rather have our population have access to these diagnostic services closer to home, and faster so that they also get quality services," explains Kundai Moyo, Co-founder and Operations Director at APEX Medical Laboratories.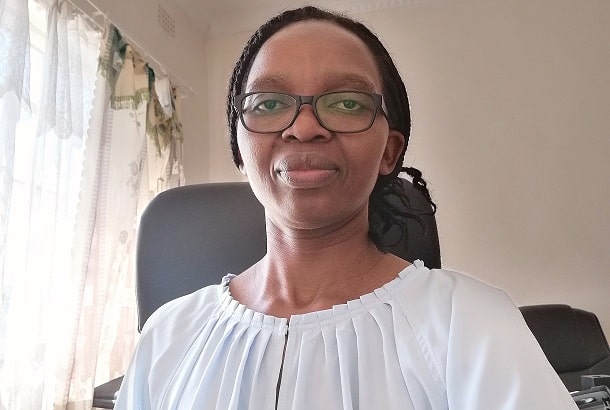 Moyo's understanding of the situation came from her 16 years of practice and the opinions of some doctors.
"We did a survey among some of the doctors, we noted that most of the time they don't use laboratory services, not because they don't need them but because they are not available, or most of the time they are faulty," she adds.
Establishing a niche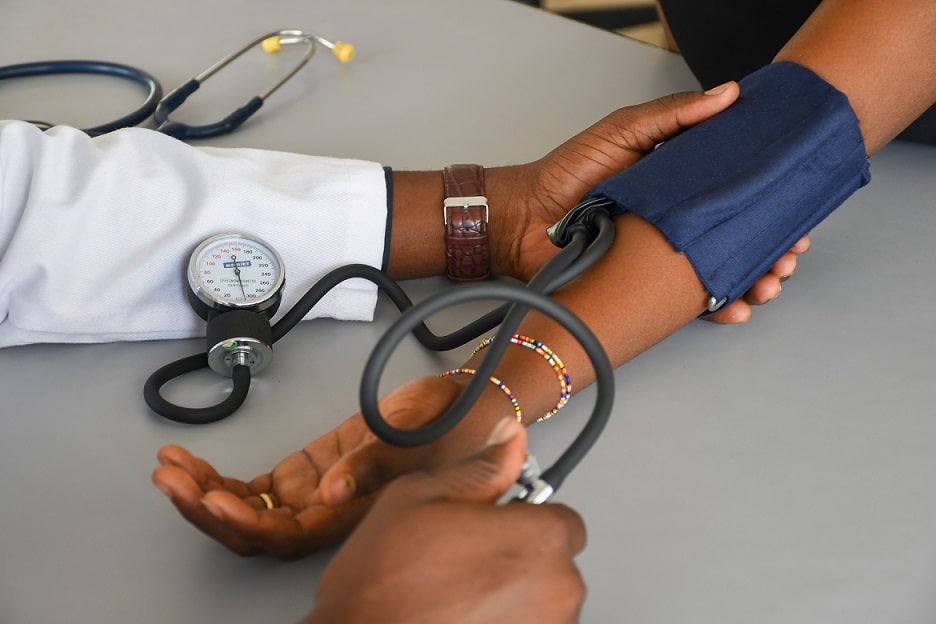 At first, the Malawi market appeared to be unripe for such an intervention considering the small population that visits private hospitals. Of this number, there's even a smaller fraction who can afford the service. But Moyo soon realised that it could be used to the startup's advantage.
"We are focusing on those that can pay, but I think there are other opportunities. For example, public-private partnerships, and also to expand to other cities, especially for the tests that are unique to us because we have tests we've introduced in Malawi that have not been there. No one else is providing them currently," she boasts.
But first, she had to build the necessary capacity.
Before getting their first client in July 2018, Moyo got admitted into the African Women Entrepreneurship Cooperative to learn the basis for entrepreneurship for three months. She considers this knowledge invaluable to the progress the startup has made.
It was within the same period that the startup got the business certification, and the founders bootstrapped funds to secure a space. They also got their first set of test equipment.
With all this in place, the startup devised different means to tackle the challenge by making sure it is at the client's convenience.
"At APEX, we are driven by this and want to make sure that we bring a cooperative service that is unique to Malawi and to prevent the sending of clients samples outside the country to India or South Africa. But at the same time bring a unique service that our clients can be served in their home or at the doctor of their choice without being moved from one clinic to the other," Moyo notes.
Now, APEX Medical Laboratories not only focuses on people who walk into the facility to request tests. It also targets private practising doctors, public and private hospitals, health insurance companies, and health organisations.
Interestingly, feedback from all these entities has been encouraging.
"Right now, it's only about 20% or less that walk into the facility. 80% come from outside — referred from clinics, doctors, private doctors, and hospitals and organisations."
According to Moyo, the startup now boasts of servicing 3,000 individuals from 30 clinics, 3 health organisations, and several private doctors.
But achieving this wasn't easy. At the start, it involved convincing hospitals and health centres of its services. Finally, the startup strategically located a lab within another facility as a form of partnership.
"We have other agreements with these big hospitals that don't have those particular services they want us to provide—for example, HIV Virology PCR. We have an agreement with them that all their clients for this particular test, they direct to us," Kundai reveals.
This arrangement also applies to some health insurance companies that would have normally suggested tests for their clients abroad.
Bespoke service delivery
Depending on the test requested from the 86 medical tests that APEX Medical Laboratories offers, a client may have to spend between $5 and $100.
For its mobile (on the road) and home test services, the lab receives requests through messaging platforms like its website, social media platform, and WhatsApp — where it can track the location of a client.
Since its launch, the startup has grown steadily.
"In terms of growth, I think we were growing even when we weren't making a profit. From 2018 to 2019, I think we did like 300%; 2019 to 2020, about 400%; and then 2020 to 2021, about 95% growth."
Going by this, Moyo says the startup is making up to $15,000 in monthly revenue but only started making a profit in 2020.
On how the business has handled demand — even other laboratories outsource to the startup — the startup has enjoyed a few external fundings.
Post-revenue in 2019, the startup participated in the Growth Accelerator Malawi entrepreneurship challenge and won a $48,000 grant. In 2020, it bagged $16,000 in grants from the Malawi Entrepreneurship COVID Challenge. It has also gained exposure through a program organised by Africa-focused publication, Yale African Startup Review (YASR).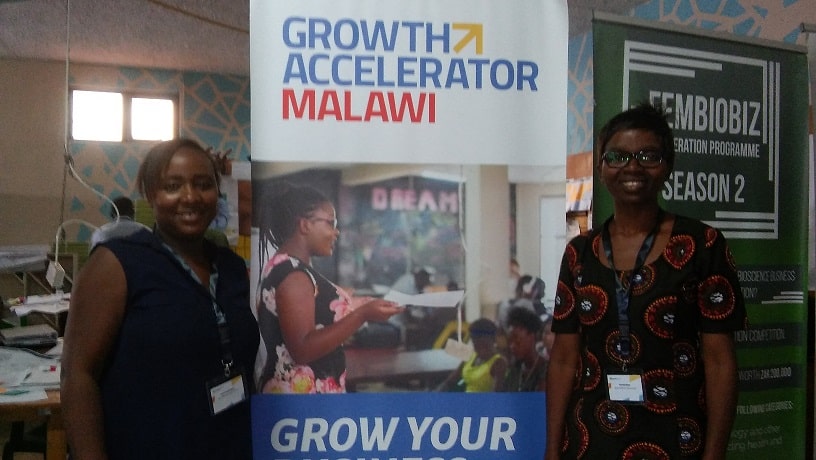 For now, the startup only operates in Malawi's capital city, Lilongwe. However, as it grows in capacity and gets more funds, it plans to expand to Blantyre by June 2021.
Leveraging other tech solutions
Apart from the basic test equipment, the startup has acquired machines adapted for more than one test.
In 2020, for instance, during the COVID-19 pandemic when the government authorised the startup to carry out COVID-19 tests, the lab adapted the HIV testing equipment for COVID-19 tests.
Asides from that, APEX Medical Laboratories has also adopted a data information software.
"What we call the laboratory information management system or ELDS where we have the information for the client, what kind of condition they have, who the doctor requesting is, and what kind of test, then their result," Moyo describes.
With time, doctors referring patients to the lab can quickly access the medical history of new and returning clients. The founder says the startup plans to strongly leverage this in the future.
"We are using it to understand the diseases because you'll be responding to the needs of the client in terms of what services we need to focus on, which is important for the different population," she adds.
Apart from the ease this brings to clients, the system is also helping the business with proper documentation and service delivery.
While the startup works towards growing its team beyond six specialists, it plans to expand into other African countries before the end of 2024.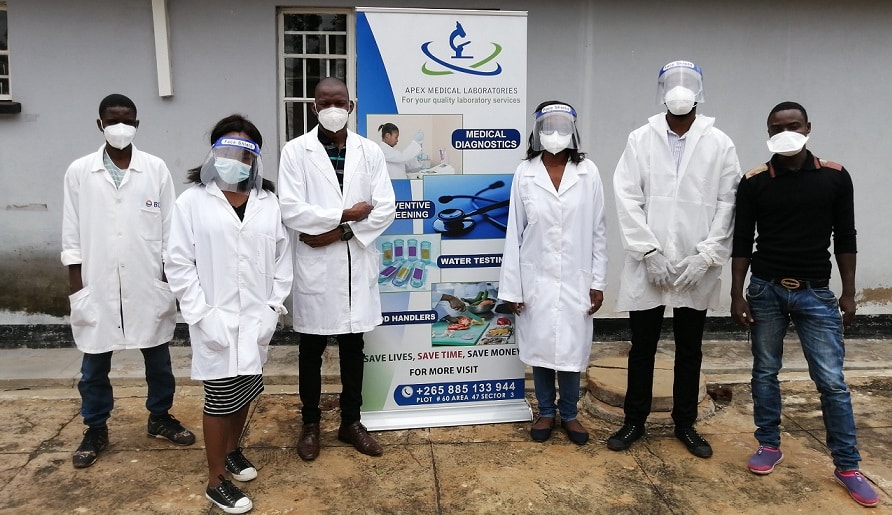 As it is, Moyo and her team plan to keep evolving to grow the brand further. She believes this is possible given the conducive business environment that the country provides, especially for female entrepreneurs.
Featured image credit: AMISOM via Iwaria