Ebun Okubanjo and Chidozie Okonkwo are serial entrepreneurs who run Fitness Central. The company is a chain of wellness and fitness centres in Lagos, Nigeria. With most companies, hiring can be one of the most daunting tasks for a founder. For Fitness Central, the pair can remember this particular one.
The job was for the head of fitness at the company and a particular applicant had an excellent resume with various qualifications and degrees. But at the end of the interview, the founders, Okubanjo in particular, were left startled.
"It was underwhelming and we wondered how an educated person could do so badly," he says to Techpoint Africa.
Okonkwo was of the opinion that the applicant probably faked his degrees and after a brief discussion between the two, Okubanjo wondered how many people around the country did the same thing and got those jobs. This led the founders on a journey to start another company in Verifi.ng.
Before that, they thought, "we could help employers verify if the degrees of applicants are real by cross-checking with universities." They soon found that this was a painstaking process as Nigerian universities didn't have sufficient data for them to work with.
Asides educational background verification, Okubanjo thought, work history verification seemed like a logical way to start. But the problem with this was that the process was gameable as people often used friends and family to act the part.
"Then it dawned on us to use salaries. The day they started paying you and the day they stopped paying you, that was what mattered," he says of the eureka moment.
But Okubanjo and Okonkwo had to gather the data themselves because salary data existed in a way that was fragmented and incoherent.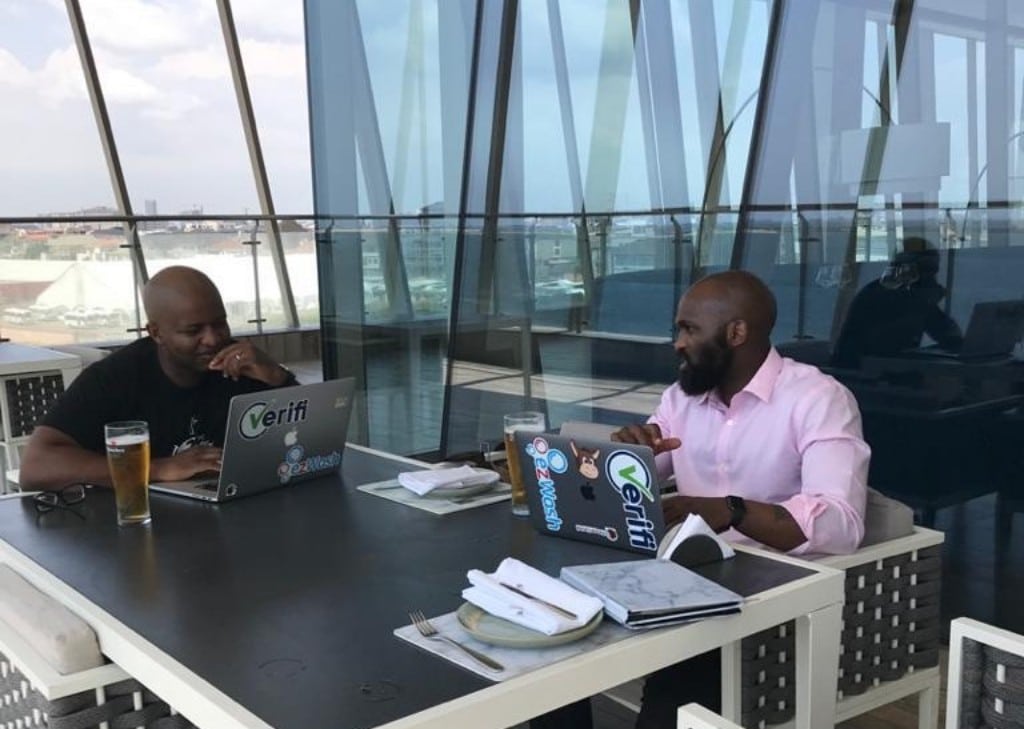 Beginning from the ground up, they started Verifi as a payroll and HR platform to help companies in Nigeria manage their employees' salaries.
With Verifi, companies could pay salaries, taxes, pensions, and health insurance for their employees. Similarly, employees could access salary advances from third-party loan companies partnering with Verifi.
After launching in 2016, Verifi has gotten customers from different sectors. Mavin Records, Hotels.ng, Lost in Lagos, Bamboo, and Branch, are some of the company's impressive clientele.
Verifi.ng to Bento: More than paying salaries
According to Okubanjo, the name Verifi made sense for the company when it only dealt with salaries. But after being in the business for more than three years, he knew an employee's salary was a multi-faceted point of convergence in their life where a lot of things happen. Hence, the change to Bento.
"The name Bento came about and what we want to do is expand beyond just pension, healthcare, and taxes. We want to expand so it can cover more of life -- what we consume and how we consume."
What does "what we consume and how we consume" mean? Here's an analogy.
Let's say an average employee in the US and Nigeria earns about $45,000 (₦21.47m) a year. They both need to buy a $29,000 car (₦13.83m), a $1,000 (₦477k) iPhone while living in a $5,000 (₦2.39m) yearly apartment with $5,000 worth of food, healthcare, and household services.
Each month, they get $3,750 (₦1.79m) and for the employee in the US who basically lives on a credit system, this isn't much of a problem. He can pay for these services monthly within that year and have some change left. Also, if he chooses, he can pay little amounts over the course of some years.
"In America, I'm not limited to what I make every month. Depending on my age and education, lenders and service providers can look at me and say 'We think this guy who makes $5k a month and wants to buy a $40k car can do so if he pays $500 a month for six years'," Okubanjo says.
But it's different for employees in Nigeria. They might have to borrow money to maintain this lifestyle because most vital services in this country are paid for annually. The $29,000 car must be paid immediately, same with the $1,000 iPhone, and the $5,000 apartment.
Before now, Bento provided healthcare and salary advance services by partnering with healthcare provider, Hygeia, and money-lender, Zedvance. But Okubanjo believes the startup needs to do more, for instance, help parents to pay their children's tuition monthly and pay rent monthly.
Partnerships and intersection between work and life
Henry Chibuzo is the CEO of Nigerian edtech startup, Schoolable, a company he co-founded with Angela Essien.
Schoolable provides stakeholders of K-12 schools access to credit. In essence, they help parents pay the bulk tuition of their children while they pay back every month with interest. And also assists schools who struggle with cash flow issues when parents don't pay tuition on time.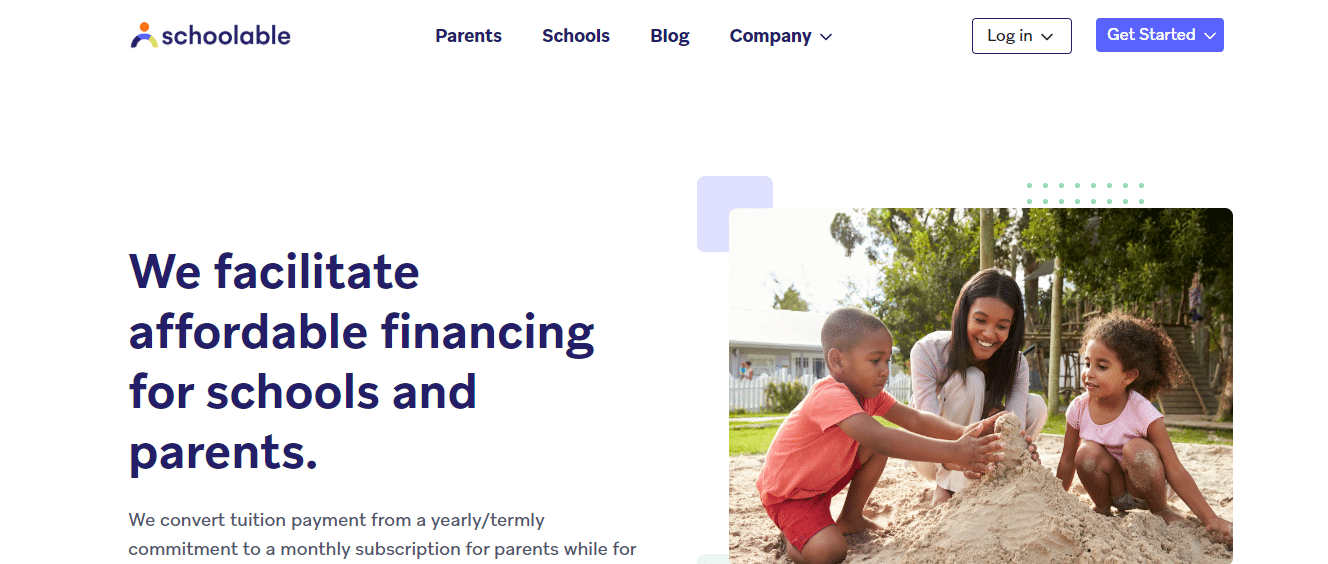 But one of the main issues around lending in Nigeria has always been profiling customers and ensuring that they pay back.
Chibuzo says to Techpoint Africa that in the past, Schoolable tried to navigate this challenge but always seemed to have people default on their loans.
The YC-backed company then made their product subscription-based and for now, they've been able to get people to stop defaulting.
The subscription model requires each new user or parent to make a 40% down payment before accessing its services. But, this has since been reduced to 25% since the startup partnered with Bento.
With the end-to-end API integration of both platforms, employees who use the Bento app can access Schoolable's services. So, for instance, if you earn ₦100,000 ($209.60) per month and you subscribe to pay Schoolable ₦20,000 ($41.90) monthly via Bento, at the end of each month, that amount is deducted and sent to Schoolable immediately, subtly eliminating the chance to make late payments.
"This is why the partnership with Bento is a no-brainer. Its importance moves beyond how the two companies are able to scale their offerings, it goes directly to Nigerians because they will have access to quality education in private schools."
Another beneficiary of the partnership is property rental platform, Kwaba.
With millions of Nigerians living in rented apartments and spending almost half of their income on rent payment, one cannot overemphasise the importance of how their rent is paid.
Obinna Molokwu is the founder of Kwaba and like many Nigerians, he thinks the way rent is being paid in the country is fundamentally flawed.
"We don't see any sense why renters should pay their rent yearly when their wages are paid monthly," he says.
Kwaba allows for flexible rent payment options between 6 to 12 months. And while the startup has made some significant progress after launching early this year, Molokwu believes the partnership with Bento will be quite beneficial.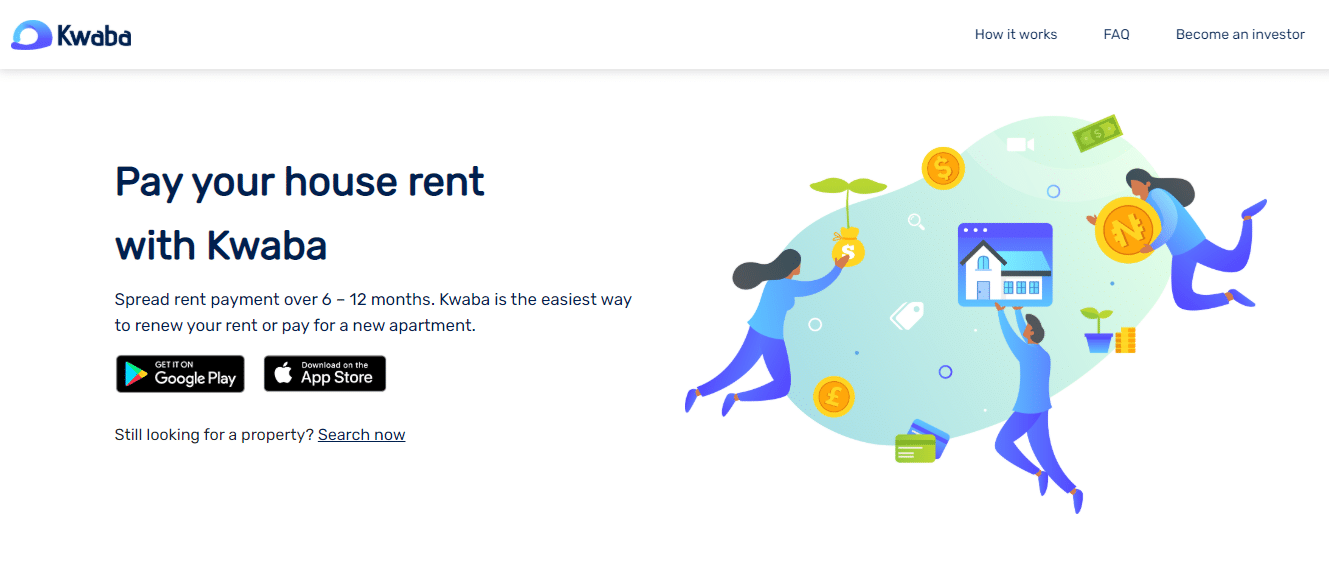 He sees Bento as a worker's essential toolkit in Nigeria and the partnership makes sense as Kwaba will be brought to workers' fingertips.
"Why have Kwaba alone when you can have Kwaba in a Bento? That's how we see it essentially and I think it's a win-win for both companies. We need more collaborations like this in the ecosystem, it'll help to build more opportunities for Nigerians at the end of the day."
Talking about more opportunities, employees on Bento will also be able to access BuyPower services. Founded in 2017, BuyPower helps Nigerians to make seamless utility bill payments.
BuyPower has also been useful in situations where payment offices for electricity are either closed on normal days, weekends, or public holidays.
Additionally, Benjamin Ufaruna, who is the Co-founder and CEO at the startup claims that it became the first utility payment platform to help Nigerians borrow money to pay electricity bills. This is where the partnership with Bento is important since the company offers cash advances to its clients' employees.
"Our partnership with Bento advances BuyPower's goal of reaching as many people as possible. And making bill payments as convenient as possible for them," he says.
How well will this be adopted?
In terms of credit risk, it's a known fact that lenders charge exorbitantly high-interest rates because they have high non-performing loan (NPL) rates. But Bento thinks it has the four companies involved covered.
Okubanjo says the company's NPL rates are limited to employee resignation or termination, or business insolvency. In his opinion, they do not happen frequently and this is why the partners are reducing their interest rates on the Bento platform.
"The risk is less, so rather than take a 6% interest rate, they can do 4% with us. As we continue to perform and they see the numbers, we believe that this credit risk will continue to drop and by this time next year, we'll be at 2%."
In their own ways, individually and collectively, Bento, Kwaba, BuyPower, and Schoolable are trying to influence the monthly spend culture in Nigeria. However, how well will this catch on with its people?
The founder thinks it might take some getting used to. Despite the fact that paying rent yearly is a herculean task, most Nigerians will prefer to do that than pay monthly. This is because of how they understand credit risk and interest.
If Bento was to charge a yearly interest of 14% on a rent of ₦1.5m ($3,144), a user will subsequently pay ₦142,500 ($298.74) each month and ₦1.71m ($3,584.90) at the end of the year. The question then is why pay ₦1.71 million in 12 months when I can pay ₦1.5 million at once?
Okubanjo argues from an opportunity cost and finance perspective that making the smaller payment with interest will be more beneficial to the user than trying to make the payment at once.
"People are still trying to understand and be okay with risk but I believe culturally, we still have some ways to go."
He adds that these rates will be dependent on a customer's job history, salary, and repayment history among others.
But in all, Okubanjo says the main purpose of trying to build this product is to make the lives of Nigerian employees almost similar to those of their Western counterparts.
"Can we, in the process of protecting people, protect lenders, and protect who offers goods and services? I think so. I'm biased when I say we're solving one of the most important problems in Nigeria."
---
Featured image: Bento founders. Source: Supplied.
zp-pdl.com http://www.otc-certified-store.com/muscle-relaxants-medicine-usa.html https://zp-pdl.com http://www.otc-certified-store.com/asthma-medicine-usa.html https://www.zp-pdl.com тендерный займв кармане займманеза займ