Nigeria's data analytics market is relatively young and unready. Part of the problem is that the use of data for customer insight has not grown as expected.
What this means is that many companies do not take the time and effort to collect, analyse and optimise customer behavioural data. Instead, they skip steps in data analysis and make wrong assumptions about customers' needs or wants.
Asides analysing customer trends and behaviours, data analysis drives effective decision making for companies, thus enabling them to increase productivity.
David Edoja, a data analyst, founded his startup, Analytics Intelligence, to help companies achieve this.
With over 15 years of experience, Edoja has worked on data analytics projects of different multinationals.  Early in his career, he realised that organisations' demands for data and insight were growing rapidly. However, the number of analysts available to meet these demands was not increasing steadily enough to do so.
"The challenge we found was that the foundational lessons you learnt from optimising your entire business model and customer experience based on the insight from data collected were lost to many companies in Nigeria," Edoja tells Techpoint Africa.
myDATA at the core of its offerings
This led to the development of Analytics Intelligence's first product MVP, myDATA. Launched in 2011, the platform is a digital assistant that helps users with data analysis and retrieval.
According to Edoja, myDATA makes use of machine learning (natural language processing) to communicate technical insights via emails, chat, and voice. Also, it predicts how a company will perform, as regards its goals, in the future.
Since its launch, there have been four iterations of myDATA and now, it is the frontend reporting tool for the company's products.
"Our aim with myDATA is to provide a proactive dedicated digital analytics assistant to every member of an organisation. This reduces the barriers for entry to analytics so people can focus on actions and outcomes," he says.
He claims there are very few AI or analytics companies in Africa that approach data analytics via AI like Analytics Intelligence. According to Edoja, the company is big on deriving value from huge datasets and it forms the basis of how the company's other products work.
These products include its facial recognition and identity verification product, IDntity; customer loyalty rewards platform, MONI; and credit scoring and loan management service, OneScore.
"Our platform is at its core a customer data platform. All three applications build up different aspects of a customer profile: their identity, spending behaviour, and financial standing. We are building one of the most detailed profiling databases in the Nigerian market," he says.
The data gotten from these platforms are all part of the company's customer intelligence initiative. At the end of the day, it provides targeted and personalised advertising for these partners.
Clients and expansion
Edoja says the company works with top organisations, mostly in the fintech space. He lists Interswitch, Fidelity Bank, NIBSS, and Zenith Bank as some of its clients. A partnership with one of Ghana's top banks is in the works.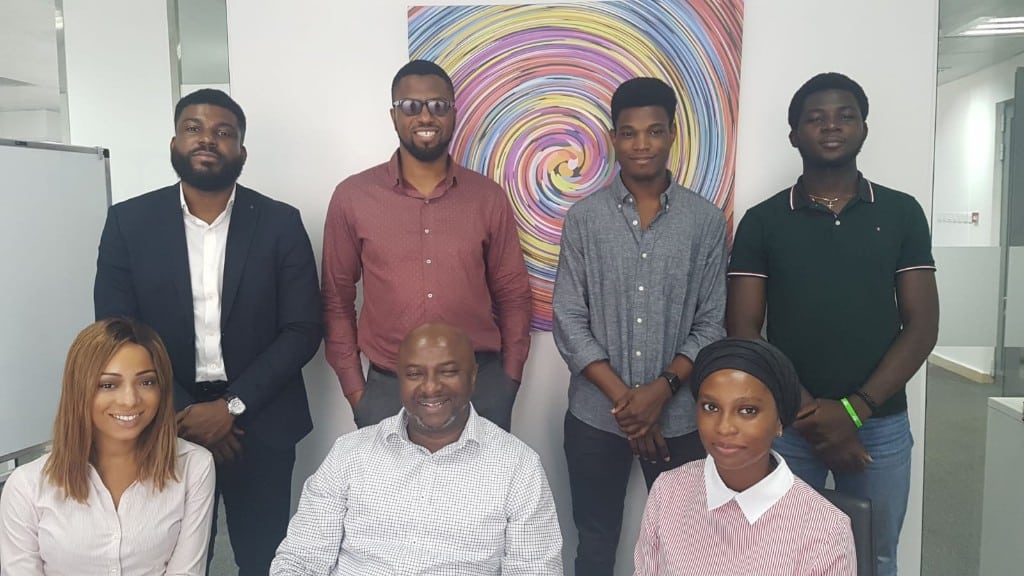 Since 2011, the startup has provided its services for US and UK companies. According to Edoja, it wasn't until last year Analytics Intelligence set up operations in Nigeria. For its expansion into the West African country, it secured an undisclosed investment from two angel investors.
Though not profitable yet, revenue for the last 18 months is in excess of $150,000. And despite having already signed seven clients, it hasn't been easy.
"A common challenge we've encountered is that many companies still have not grasped the power and value to be gained from collecting data. Also, using the analysis derived to make informed decisions.
We are solving this problem by providing free consulting and training services to educate potential clients of the power and value of a data-driven organisation."
Based in the UK and Nigeria, Edoja says Analytics Intelligence is looking to expand across Europe and Africa.
"As a growing global organisation, our focus is to build world-class, enterprise-grade applications. We are currently in the process of securing further investments to support our growth and expansion plans for targeted markets across Africa."
---
Featured image: David Edoja and his team. Source: Supplied.