Planet42, a South Africa based fintech founded by two Estonian entrepreneurs has raised €2.2-million ($2.4-million) from a number of Estonian investors.
Planet42 partners with dealerships across South Africa to offer access to a personal car for those who are unable to get vehicle loans.
The company, which was founded by Marten Orgna and Eerik Oja (pictured above, left to right), launched as CarGet in 2017 to service South Africa before rebranding to Planet42. Oja later told Ventureburn that the company rebranded at the beginning of June.
Orgna, who serves as CFO, previously ran Estonian based African Investments for Trigon Capital, while Oja is the former country manager for Mogo Finance in Estonia.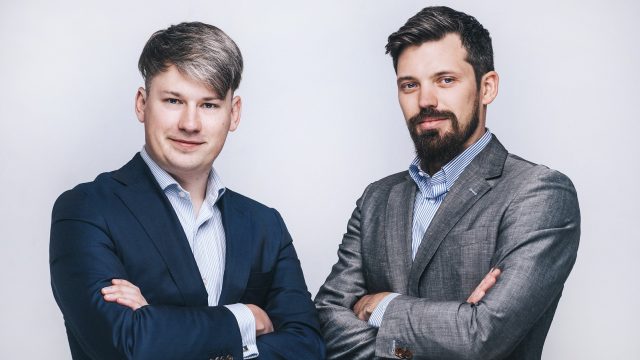 The seed round was led by Estonian based venture capital (VC) company Change Ventures. Private backers include Bolt co-founder Martin Villig, Pipedrive's Ragnar Sass, MeetFrank's Marko Virkebau, Katana MRP's Kristjan Vilosius and several other Estonian tech entrepreneurs.
Oja told Ventureburn that the investment was made into the startup's Estonian holding company which owns Inclusion South Africa Pty, the company that trades as Planet42.
He said the startup has previously raised €500,000 in equity investment and a further €5-million in debt.
Planet42 said in a statement yesterday (16 June) that it will use the funds raised to keep expanding its portfolio of vehicles. The startup says it is targeting a total of 100,000 cars by 2024 in South Africa alone.
As well as scaling there, the startup looking to expand to key emerging markets, where they will be offering motorcycles and other types of vehicles, alongside cars.
Oja says according to figures the startup has obtained from secondhand vehicle dealerships, banks only approve 15% of car financing applicants. "This leaves few alternatives to lower- and middle-income households," he says.
Automated scoring algorithm used
Planet42 claims it uses an automated scoring algorithm to process client applications based on credit bureau, affordability, and alternative data.
If the application is approved, Planet42 analyses the customer's validation documents, such as IDs, payslips and bank statements before purchasing the car from the dealership and renting it to the customer.
The asset is secured with tracking technology, as well as comprehensive and mechanical insurance. So far, it says it has helped finance nearly 2000 vehicles to clients this way.
Oja says the startup grew "eight-fold" in 2019 and had its strongest month to date in April, despite the ongoing crisis.
He pointed out that while zero sales were made in April, because vehicle dealers were shut under the lockdown, the business saw an increase in vehicle payments following a bumper month in March, when about 120 new customers were added to the company's books.
"We see a huge need for people to improve their standards of living with better mobility, but a lack of options in the market to service them.
"More than 24 million people are credit impaired or have no access to finance in South Africa — that's well over half of the adult population," said Oja in the statement.
Typical customer pays $350 a month
Oja told Ventureburn that the average Planet42 client pays about R6,000 ($350) a month in financing fees (which includes comprehensive and mechanical insurance) to rent a vehicle that is typically 10 years old and on sale for R80,000 ($4,650).
He admitted that bank finance is still a more affordable option, but that many of the startup's customers — who include miners, teachers and telecom officers — struggle to qualify for financing from their bank.
The startup now has a team of 14 employees including the two founders, 11 of whom are based in South Africa.
He said for the first two years he and Orgna were initially located in Boksburg and then moved to Bryanstan, before opting to relocate to Cape Town in July last year to be closer to investors and to enjoy a better lifestyle. The remainder of the team however continues to be based in Bryanstan.
The startup is looking to expand to other emerging markets, says Oja. These he says would likely be South East Africa, Latin America or Nigeria (which the duo visited at the beginning of the year) — but the Covid-19 pandemic means these plans for now are on hold.
This article originally appeared on Ventureburn.
Featured image (from left to right): Planet42 founders Marten Orgna and Eerik Oja (Supplied)