The world has seen wars and infection outbreaks in the past, some of which had devastating effects on the human race, but there seems to be none like what it is currently experiencing -- COVID-19.
It crippled the world's economy, with the IMF declaring a pandemic-induced global recession barely three months after the first case was recorded in Wuhan. And despite the reported 95% recovery rate, millions of infections have already been recorded, even in strong economies.
Consequently, lockdown measures which saw the suspension of millions of businesses were adopted in many countries, including Nigeria.
Away from the economic disruption, it has also led to the cancellation of treasured cultural celebrations and religious holidays which has probably never occurred since World War II.
Generally, it has halted activities that promote socialisation and recreation. Obviously, most movie theatres have been abandoned in the past months; moviemakers likewise can't continue with or begin on-site filming projects.
It's enough to wonder if the recent developments are harming the entertainment industry.
The current fate of cinemas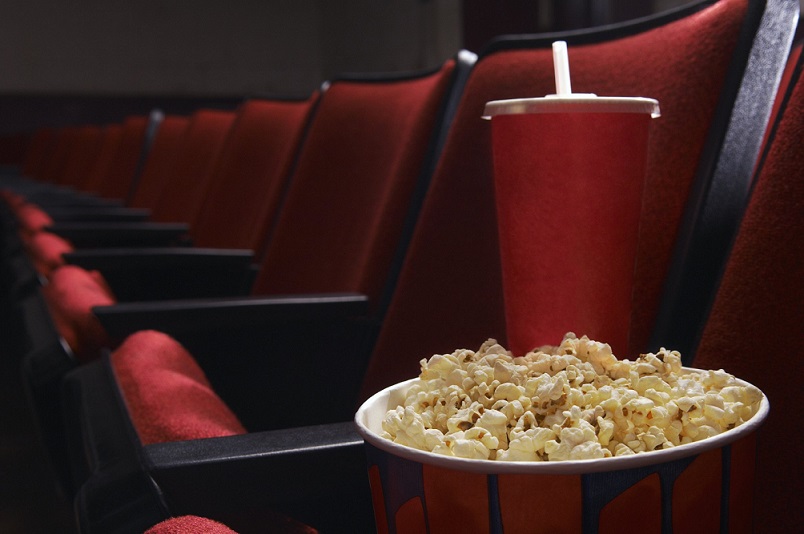 Although, there are reports of some movie theatres in Sweden that did not close because they "stuck to the rules," Nigerian cinemas have remained shut even after lockdown restrictions were relaxed within the last month.
Apparently, this is unhealthy for a country with a budding cinema culture. It is worth noting that before now, there have been a number of threats to the big screens in Nigeria.
Nonetheless, Niyi Akinmolayan -- the Nigerian movie producer/director behind Nollywoood blockbusters like Wedding Party 2, The Arbitration and The Set Up -- believes that this pandemic isn't enough to put an end to cinemas in the country.
But this isn't quite the case with China, where producers were reluctant to feature their new releases after cinemas reopened in mid-March. Needless to say, cinemagoers were discouraged. This led to another closure, and the general feeling is that some of these movie theatres may never get back on their feet again.
It seems the challenge is how the numerous big screens will compete for the reduced number of viewers, rather than what movies to air.
Comparing numbers, China has over 60,000 cinema screens while Nigeria has less than 100.
According to Akinmolayan, although cinemas are currently running at a loss because of closure, this will change as soon as they are allowed to open, and people feel safe enough to visit.
"What the cinemas need to do is to ensure that they are prepared in terms of safety regulations. It is not as bad as people think," he says.
In his opinion, cinemagoers who have been looking forward to delayed releases, not necessarily premieres, will likely visit as soon as the movies are available on screens.
The effect on Nigerians' growing cinema culture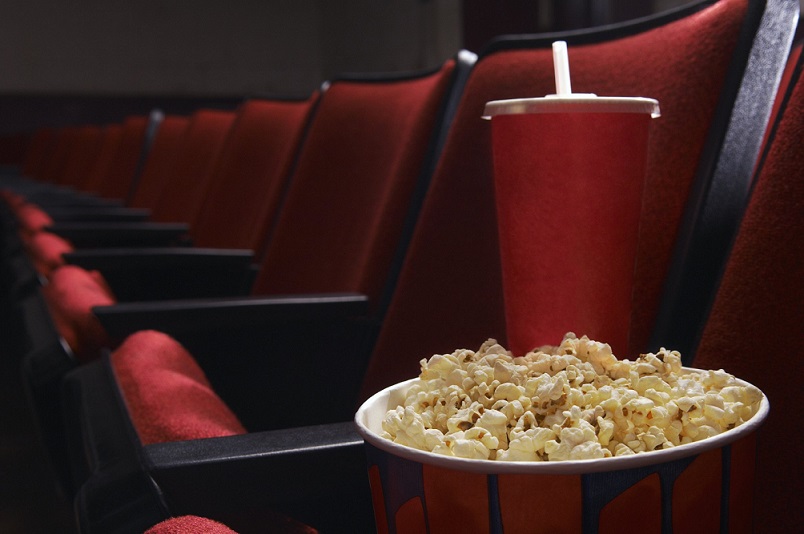 Unarguably, the Nigerian film industry, Nollywood, is the largest in Africa with an estimated annual revenue between $500 million and $1 billion. This is thanks to the high volume of low-budget movies it is able to churn out in a short time, some of which are released on the big screens.
Most cinemas in Nigeria are concentrated in major cities like Lagos, Abuja, and Ibadan.
Despite the slow adoption of cinemas in the country, the statistics since 2019 have been quite encouraging.
Statistics released by the Cinema Exhibitors Association of Nigeria (CEAN) revealed that Nigerians reportedly spent about ₦6.7 billion ($17.5 million) on movie tickets in 2019, a whopping 200% increase from 2018. It was also noticed that revenue peaks during the festive periods or public holidays.
This largely depicts a positive change in cinema culture among Nigerians.
Unfortunately, it's been gloomy since the pandemic started, with the usual bustle at cinemas missing during the recent Easter and Eid celebrations.
Conversely, while this is happening, we cannot ignore that video-on-demand platforms are currently experiencing increasing demand.
Are online streaming platforms worthy competitors?
Over-the-top (OTT) streaming platforms have since served as a quick means to get movies across to audiences in the comfort of their homes. Even though this is good news for consumers, the demand for home entertainment cannot generate as much revenue for the industry as cinemas do.
For Akinmolayan, these streaming sites are in no position to compete with cinemas. Unless it is an original or there's an exclusive arrangement with the OTT streaming service, premiering a new release on Netflix, for instance, does not always happen.
In fact, he is of the opinion that a movie's cinema traction may be one reason streaming websites get interested in it.
Besides, many other steps have to be taken to successfully license previously released contents on online streaming platforms.
Akinmolayan thinks there might be a change with the advent of Netflix Naija, since plans for more original Nollywood series are already in the works.
He, however, raises concerns about the volume of these originals that can be released annually compared to how many make it to the cinemas in the same period.
[auto-iframe link=https://techpoint.africa/2020/03/11/netflix-naija-nollywood-originals/embed tag=first]
The lofty challenge of remaining relevant
The sit-at-home period may have seen more people turn to streaming sites for the entertainment they desire, but what cannot be ascertained is if they will stick to these channels when cinemas eventually open.
Even though filmmakers hardly consider releasing new films on OTT video platforms, now they will have to consider the viewership these platforms attract since cinemas remain closed.
In the meantime, drive-in cinemas also seem like an alternative to be considered, but they have only been trialled on a few occasions.
All things considered, it would take more than a pandemic or a change in consumers lifestyles to end the cinema culture. Psychologically, the need for social interaction is inherent in humans, and if nothing else promotes this, cinemas do.
"Right now, the potential of cinemas is yet to be exhausted in Nigeria. There are only a few around, and this is quite limiting for, say, a popular release which would have grossed higher if there were more big screens," Akinmolayan says.
The optimism lies in the fact that Nigeria's entertainment industry is yet to fully realise the potential of cinemas. It is therefore too early for them to go extinct now.