The New Normal is a new regular column Ventureburn will run, featuring business leaders and how Covid-19 is reshaping the tech world.
Simply put, Covid-19 has been a rollercoaster. What started as a somewhat peripheral story halfway around the world soon came to dominate both our personal and working lives in a manner that has been most unexpected and unforeseen.
The resulting lockdown and restrictions on personal freedoms have collapsed these traditionally separate worlds (ie: leave your personal life at home when you come to work) and has presented us all with our own unique set of challenges, for which there is no playbook, nor universal solution.
What I have learnt during all of this, is that times of crisis are not entirely doom and gloom. While it has been a difficult period, it has also come with a range of opportunities.
During these uncertain times of Covid-19 we must rely on each other and navigate these uncertain times together.
In my personal life, lockdown has given me invaluable time with my three young children and husband, dedicated time that we will one day dream of having again. While in my working life, it has given my business the
opportunity to grow.
As a tech company in the business of connecting people, Covid-19 has given us a unique window in which to use our digital channels to engage with new clients and reach out to more consumers.
However, this has not been the case for all businesses. For those operating in sectors such as tourism and hospitality, Covid-19 has left them stranded and unable to operate. They rely on the ability to engage with each other in a physical manner, an ability which is now banned under lockdown.
Still a need for interaction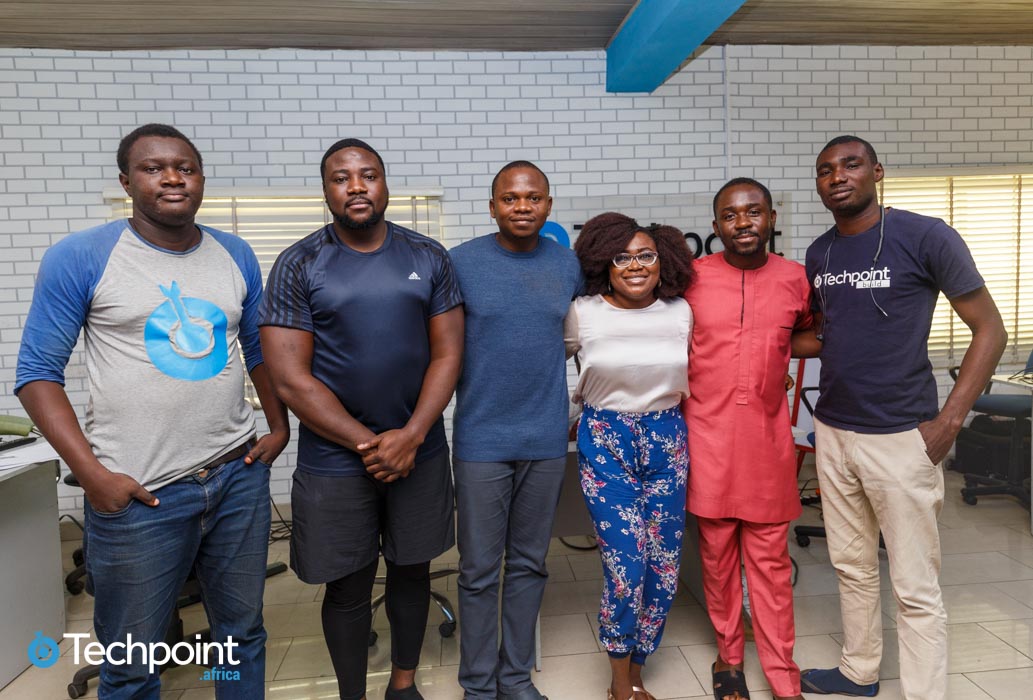 However, this need for interaction has not disappeared.
For businesses in the tech sector that facilitate connection, Covid-19 has made them the go-to intermediaries between people.
One just needs to consider the rise of video conferencing and the expansion of social media and online events to see how their ability to provide authentic and meaningful interactions through digital channels has swept the pandemic-ridden market.
Fortunately, this has had a trickledown effect on other sectors too, with several industries now utilising tech to a greater degree to connect, continue operations, and pursue new revenue models.
With scientists anticipating that it will take at least 12 to 18 months before a viable vaccine is developed and mass produced, it is likely that these and other Covid-19-related developments are here to stay (for at least some time).
Tech should not be used for selfish gains
While acknowledging the impact of lost revenue and jobs, these adaptations are arguably a positive development for many sectors grappling with the pandemic, and will likely usher in a phase of new technological exploration and experimentation for businesses that have traditionally not ventured too far in terms of innovation.
This will, of course, present the tech sector with additional opportunities down the line, and will most likely be
accompanied by new regulations to ensure tech companies are simultaneously not given an unfair economic edge.
Being a digital entity with a general non-reliance on bricks and mortar is central to the tech sector's current advantage: They do not require a consistent physical 'shop' from which to operate.
More so, those tech industries that do rely on some form of physical infrastructure – such as servers and cellphone towers – have been given license to maintain them. There is an additional advantage too.
Unlike those brick and mortar businesses that are now in a rush to migrate online, tech companies have already well-set foundations. In many cases, their digital platforms are tried and tested, with the likelihood of finding bugs and glitches significantly less.
Ideally, this edge should not be used for selfish gains at the expense of others. We cannot forget the prolonged human cost that has come with Covid-19. Rather, we should retain an element of kindness in our actions. In doing so, the tech sector should use its channels to engage and share knowledge with others for their benefit too.
All sectors will benefit
If the basis of technology is to empower life, then those in the tech sector should continue to extend that helping hand, which technology has always sought to provide.
Taking a step back, the mass move to digital is also fuelling a greater push towards the realisation of the Fourth Industrial Revolution (4IR), which is arguably the most positive result of Covid-19.
Until recently, our adoption of 4IR technologies has been slow and, at times, unwilling. However, the coronavirus pandemic has placed a greater exigency on the need for these futuristic technologies and has propelled their development and implementation forward.
In the past weeks, we've seen the likes of Vodacom begin to implement 5G, a technology which until recently was deemed unfeasible for a quick rollout. Meanwhile, museums and art galleries have adopted virtual reality to
host online exhibitions that can be viewed from home.
At the end of the day, these developments will find their way into all sectors of the economy, benefiting all industries with tech leading the way.
Covid-19 is essentially a very complex phenomenon which has ushered in momentous changes to human life. On the one hand, it has severed established norms and connections, while on the other hand, it has revealed new opportunities and forced us to relook at how we have typically done business.
For both sides, there is no course of action that is guaranteed to produce best results. Instead we must rely on each other and navigate these uncertain times together.
In doing so, it would be wise to connect widely and read deeply, to help secure your foundations and prepare you for what is yet to come.
---
This article originally appeared on Ventureburn.
Featured image: MyFanPark CEO Joy des Fountain (Supplied)