Emmanuel Nkenwokeneme is a systems architect with over a decade's experience in financial technology. He has developed several software solutions for banks across Nigeria and is passionate about the future of financial technology in Africa.
Emmanuel shares how he is staying productive while working from home during the coronavirus pandemic.
---
Location: Lagos, Nigeria.
Current computer: Dell XPS 15 Notebook
Current mobile device:  iPhone 7, Samsung A70
Describe what working in this pandemic is like, in one word: Hectic
Tell us briefly how you started out and how you got where you are today.
I never dreamt of working in an IT company or even doing anything IT-related but after my NYSC in 2006, like every other graduate, I always applied for jobs from Tuesday and Thursday Guardian newspaper. My focus was on sending my application to any job opening that required science and engineering graduates. I was finally invited for an aptitude test by Neptune Software Group because they were looking for graduates from science and engineering courses.
I had the best score on the aptitude test but failed horribly during the interview. One of the senior developers on the panel said he wasn't sure I had seen a computer before but luckily they liked me because I spoke with so much confidence even though I was saying rubbish. And I was saying rubbish because I didn't know anything about computer science or programming. They offered me the job because they felt I was smart and teachable based on my aptitude test score.
The first six months on the job were the most difficult of my learning curve. I did not understand anything I was taught but I was determined to learn how to code. I bought books from CMS bookshop with all my money from NYSC and read voraciously. I used my first salary to buy my first laptop to start learning how to type properly and practice coding. After three years I resigned from Neptune and stayed home for the next year to properly understand basic computer programming. It was another hellish period in my life but that was when I was transformed and re-baptised into software development.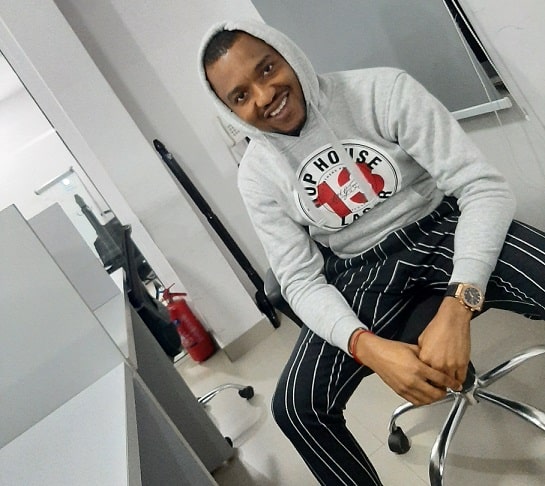 After that season, I was hired by a startup. That job was my opportunity to prove myself. My interview was interesting because it felt like they wanted to downplay my intelligence in order to pay me a low salary. At this job, I was put on a project for Access Bank which included card management, e-business settlement systems of all card types – Master, Visa, and other payment terminals. I was alone on the project but I learnt a lot. It was after that time I finally came into my own as a software developer and the rest, as they say, is history.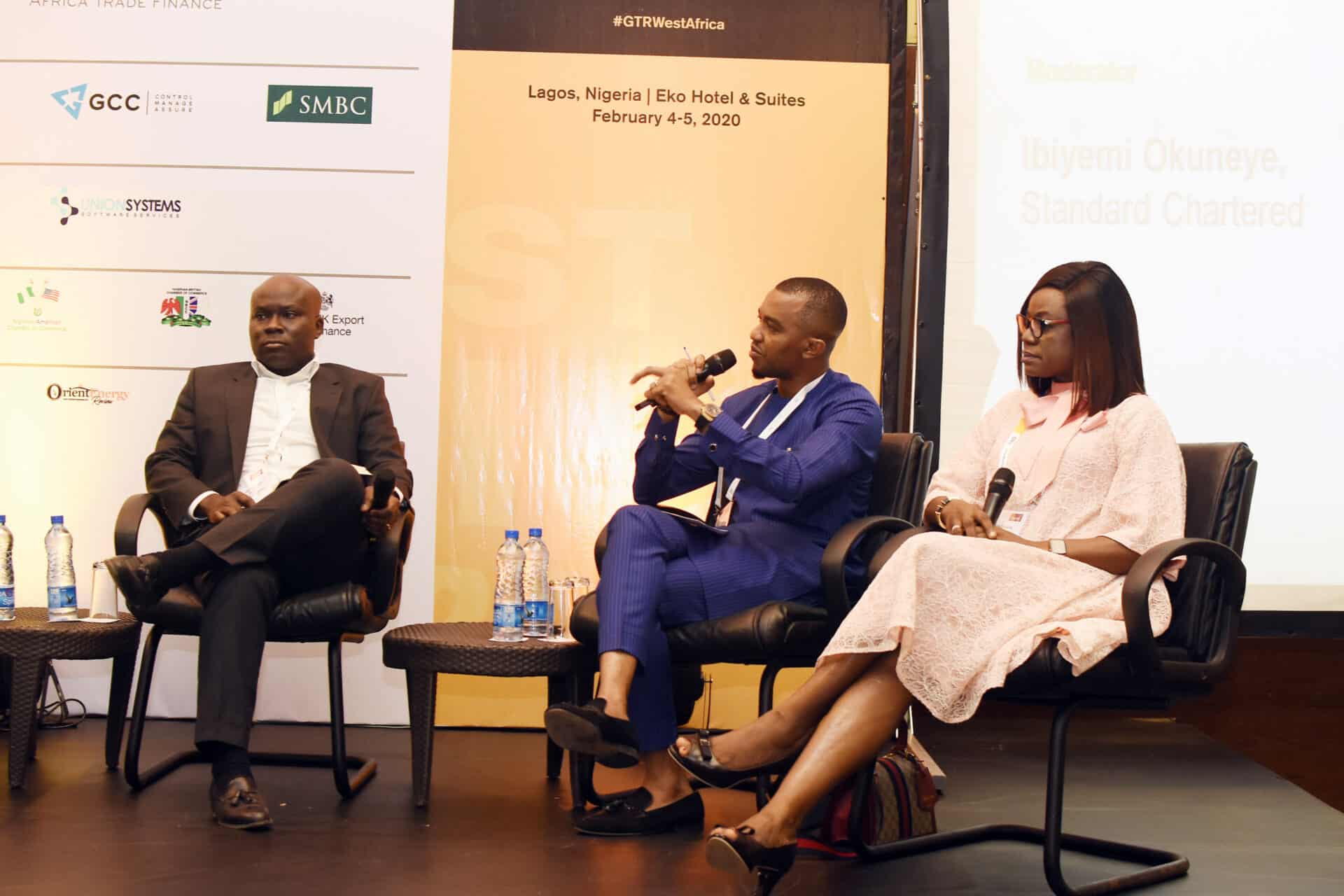 My career has exposed me to multiple development projects within the financial technology space and a stint with health and HR technology. I have led teams to work on impossible projects, products, and timelines, and so I can say I have seen it all.
At Union Systems, I led the design, development and implementation of Trade-X, a trade finance software application that has automated the entire trade finance process in Nigeria. My team also designed, developed, and deployed Optimus, a cloud-based multi-bank corporate trade portal and we have more exciting projects in the pipeline. The consistent thing for me that my success can be traced to is my curiosity and love for problem-solving. Using software as a tool to solve human issues at the workplace gives me joy.
Is this your first time fully working from home?
If you are talking about working from home mixed with physical meetings, then no. But this is my first time doing all aspects of business online including client meetings, which are not usual occurrences for banks.
Walk us through a typical workday since you started working from home
Morning: On a typical day, I wake up by 8 a.m., exercise, get dressed, have breakfast and go to my home office. My workday starts with checking my emails, itinerary for the day, and meeting invites. My team meetings are my first priority because they set the tone for the day. I check in on all my teams to review their work and also discuss and resolve issues.
Afternoon: I join client meetings to discuss ongoing projects and gather business requirements. I also join other office meetings. My typical day working from home is filled with meetings that run until evening.
Evening: (5 p.m. - 9 p.m.): I rest and recharge because my brain would have been scattered from all the meetings I had to attend. This time is very precious to me because I get to play with my baby, water my plants, watch movies on Netflix with my family, and take a walk in the estate.
Night: (9 p.m. until infinity): The real work starts. The transformation work and design happen at night. This is the time I dedicate to analyse all the outcomes from the client meetings held earlier in the day and transform what they said into technology. I design the system architecture to pass on to my development team. I review all the work that the various teams have done for the day and on some days, write technical documents for products.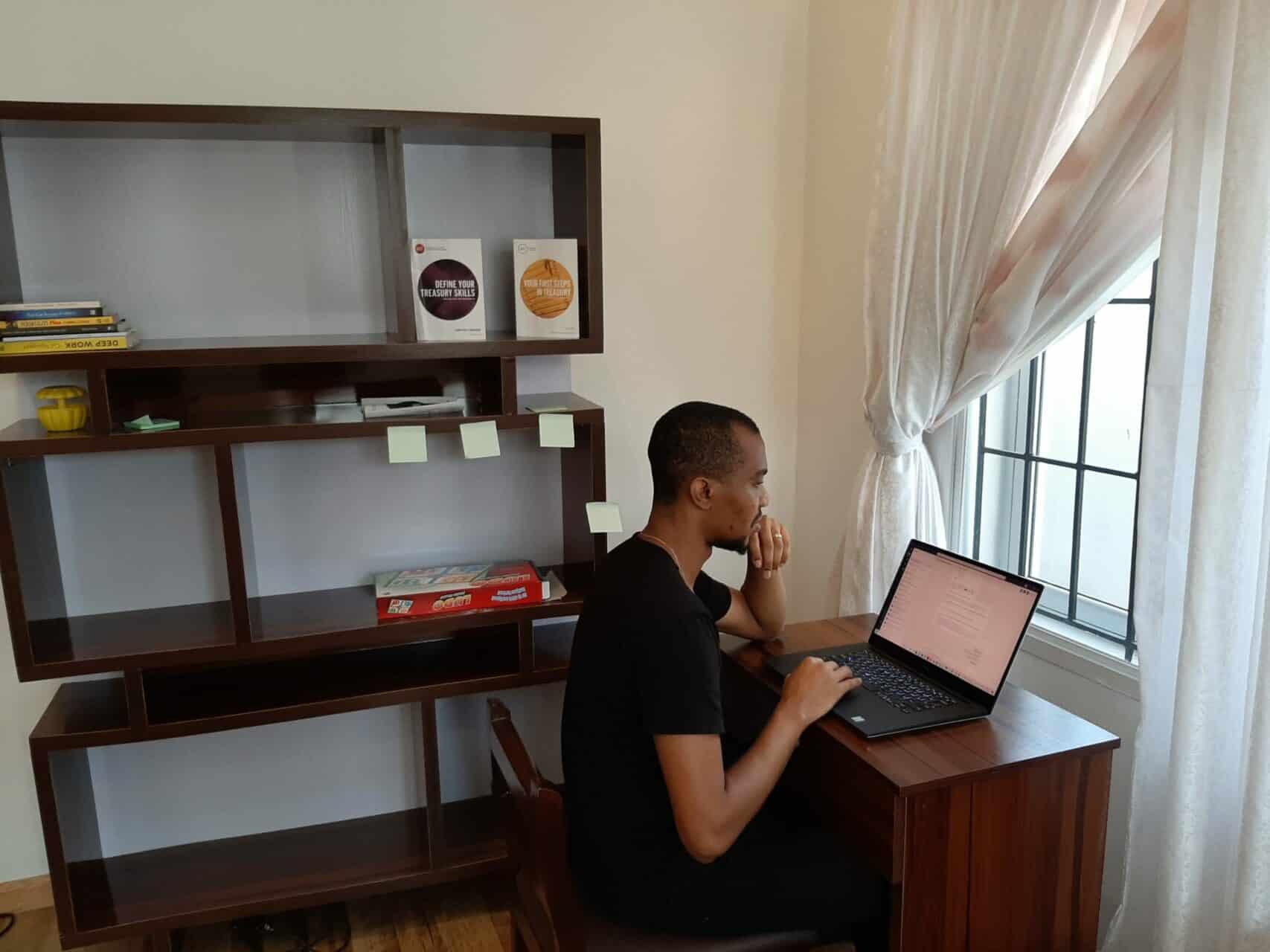 What apps, gadgets, or tools have you been relying on to work from home, and how do you use them?
A sophisticated Internet service provider that powers my home office, TV, phones, and laptop.
Microsoft Teams to manage my various teams and clients, share files, screens, and communicate. I also use Zoom once in a while.
Cisco VPN, which is very crucial to reach client servers.
Having to work from home, how do you allocate your time between work, personal time and other things?
I allot time specifically for work and home activities which my family understands and respects. That's the major reason for my home office because I know it is important to avoid distractions and also teach my toddler to understand that daddy is at work even though he is at home.
I live with my wife and my 2-year-old baby. Having a baby of that age is synonymous with distraction but she has grown to understand that once daddy enters that room, he does not want to play.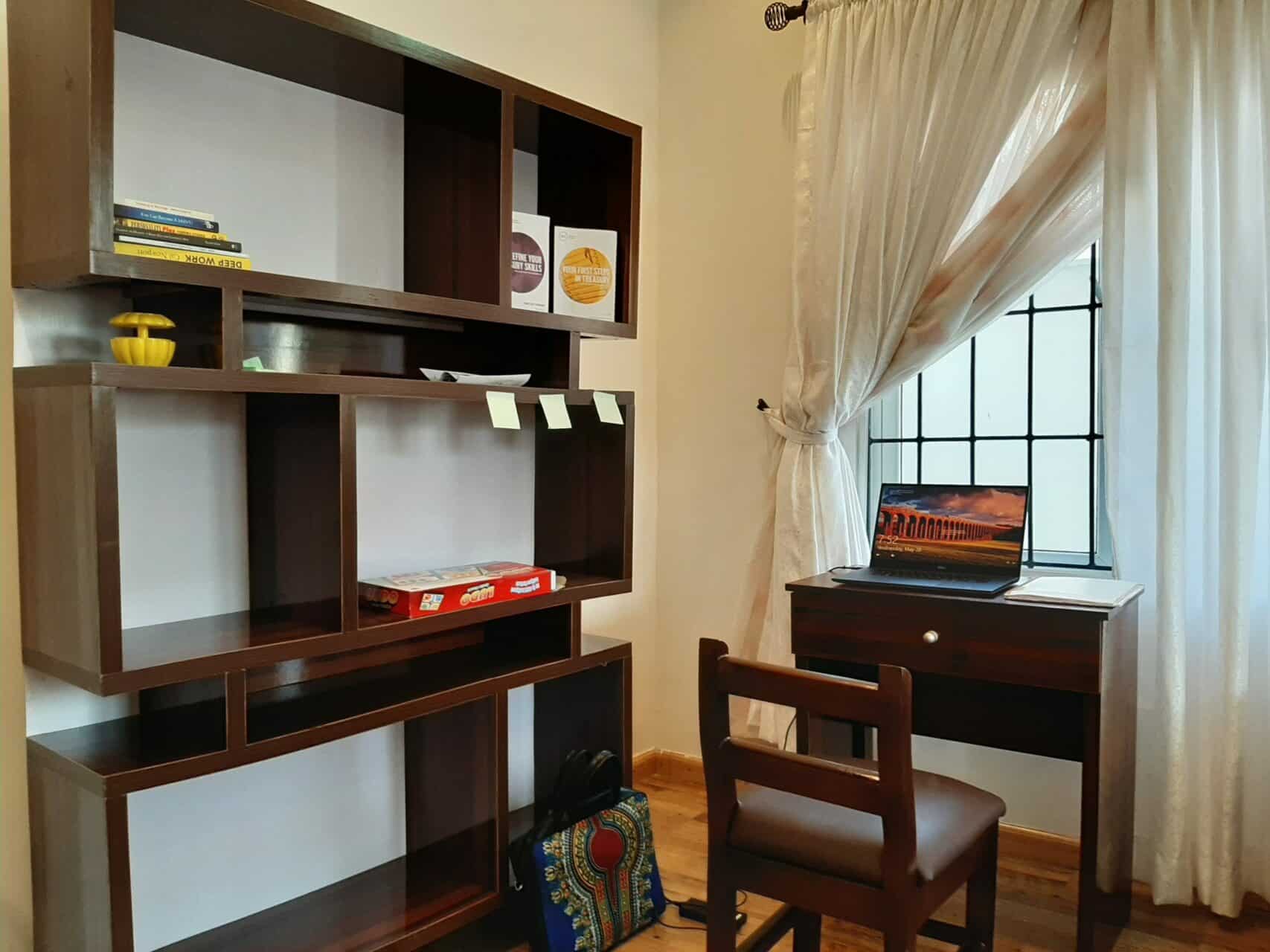 How do you recharge or take a break?
I watch movies on Netflix, play with my daughter, and take evening walks.
What's your biggest challenge with working from home and how are you trying to solve it?
There are so many meetings scheduled close to each other. We spend so much time in meetings that reduce the time dedicated to actually doing the work. Before the lockdown, the stress of Lagos traffic was enough reason to space meetings out but now that we are not dealing with traffic, there is a heightened need to cram various meetings in one day. To solve this, I manage my time.
Another major challenge is the burden of managing a remote team that has some team members dealing with Nigerian issues like lack of power supply and poor Internet connectivity which makes them unreachable and affects the team's ability to stick to timelines and meet expected results.
Overall, the merits of remote work outweigh the demerits.
What are you currently reading, watching, or listening to? What do you recommend?
Deep Work by Cal Newport
Lockdown and Vietnam War on Netflix
What piece of advice would you give someone trying to adapt to working from home?
Get yourself a reliable Internet connection, constant power supply, and stay disciplined.
Who would you like to see answer these questions?
Francis Chukwunyem – Chief Software Architect, Interswitch.