It's already an established fact that the coronavirus pandemic is disrupting the lives of many around the world. From the look of things, it might stay that way for the foreseeable future as some experts say the pandemic may continue for 18 months or more.
Lockdowns, as a result of the pandemic, have been enforced in most countries and because people work remotely, they spend more time online.
The ripple effect of this is a surge in online media sites' audiences as people try to understand the pandemic, buzzwords surrounding it, and what to do about it.
On the other hand, news media publications focusing on different niches like sports, tech, and entertainment are also likely to see spikes in readership this period because people are consuming more content.
For instance, digital media publication, Pulse Nigeria, popularly known for producing content on entertainment and lifestyle, has experienced a surge in readership and Editor-in-Chief, Ben Bassey, believes this is down to the two factors coming into play.
"Naturally, there has been an increase in traffic to Pulse during this pandemic. People want to get the latest updates on the situation while some are just looking to be entertained," he told Techpoint.
However, these media publications people rely on for information and entertainment are themselves at risk of experiencing shutdowns during the crisis.
Digital media and advertising go hand in hand
For businesses and their corresponding industries, it's quite hard to think of an industry less prepared for a global pandemic than the digital media business.
Here's why.
Before the pandemic, the industry was not at its best when generating revenue.
Competing with the likes of Facebook and Google for advertising dollars, most Nigerian and international players in this space have been left to settle for ad revenue scraps from the two Internet giants' plates.
However, the pandemic has presented an opportunity for them to increase advertising revenue because people are spending more time online.
But as readers arrive in droves to consume niche or coronavirus content, it seems businesses might no longer be willing or able to pay for advertisements because of the effects of the lockdown.
So, in the short-run, individually as media publications and collectively as an industry, there'll be a reduction in advertising revenues. This, in turn, might cause layoffs, pay cuts, or furloughs, varying from company to company.
For instance, a Nigerian media publication, in a bid to avoid layoffs, recently told employees that their salaries would be slashed for the foreseeable future. And a source close to the matter told Techpoint that the decision was based on the publication experiencing a reduction in advertising revenue despite witnessing an uptick in daily readership.
---
Suggested Read: With Nigeria's lockdown extended, startup employees face an uncertain future
---
Nonetheless, some media publications might have explored other options and might have gone ahead of the curve.
Are other revenue streams worth exploring?
According to Bassey, Pulse, while recognising that having high traffic does not always translate to revenue, began diversifying its revenue streams before the pandemic hit. In the same vein, he advises other media publications to do the same this period.
"News publications need to begin to see their audience as a potential market and think of products or services that might appeal to this market," Bassey said. "They should consider affiliate marketing, merchandising, or sponsored content partnerships."
Victor Ekwealor, Managing Editor of technology media publication, TechCabal, thinks along the same line.
"When ads are taken out, there are not a ton of monetization options available for digital media outlets. Most of the remaining options are merchandising, subscription and paywalls," he told Techpoint.
That being said, there are other media outlets that are not dependent on advertising revenue and have taken the subscription-based route. Stears, a data-driven media and information startup comes to mind.
Off the back of its recent $600,000 seed funding, CEO of the media publication, Preston Ideh, told Techpoint that Stears decision not to rely on advertising revenue was due to its impact on both editorial independence and churn.
Instead, Stears is focusing on getting its readers to pay for content, a difficult feat to achieve in the Nigerian and African space where people mostly feel accessing free content is a right.
Despite their stance, Ideh thinks digital media publications that are mainly ad-driven can still figure out a way to keep advertising revenue coming in.
"Media companies need to be asking themselves these questions in the midst of this crisis. Who are the people that definitely want to get their products out there? Who are the people that are still selling? And essentially, they need to figure out ways they can create value for these people as advertisers," he said.
However, with the recent traffic spike media publications are experiencing, the subscription-based option can be explored and publications can take advantage of it if they are ready to face the daunting task of convincing readers that their content is worth paying for.
But how sustainable will this be in the long-run?
Victor believes this might be quite difficult.
"Options like subscriptions and paywalls require asking the reader to pay, and in these times, the reader cannot pay much.
"There are mixed reports about consumer spending habits, but a general drop in global economies and uncertainty about the nearest future means people are spending less on non-essential items," he said.
Also, if we are to go by what some experts say about the pandemic lasting 18 months, that means people will still get fired, laid off, or have salary cuts. With this, it is possible that discretionary spending will be the order of the day for digital media consumers.
Prior to the pandemic, people could afford to pay for more than one digital platform with the likes of Netflix, Apple Music, Amazon Prime, and Spotify competing for their attention and money.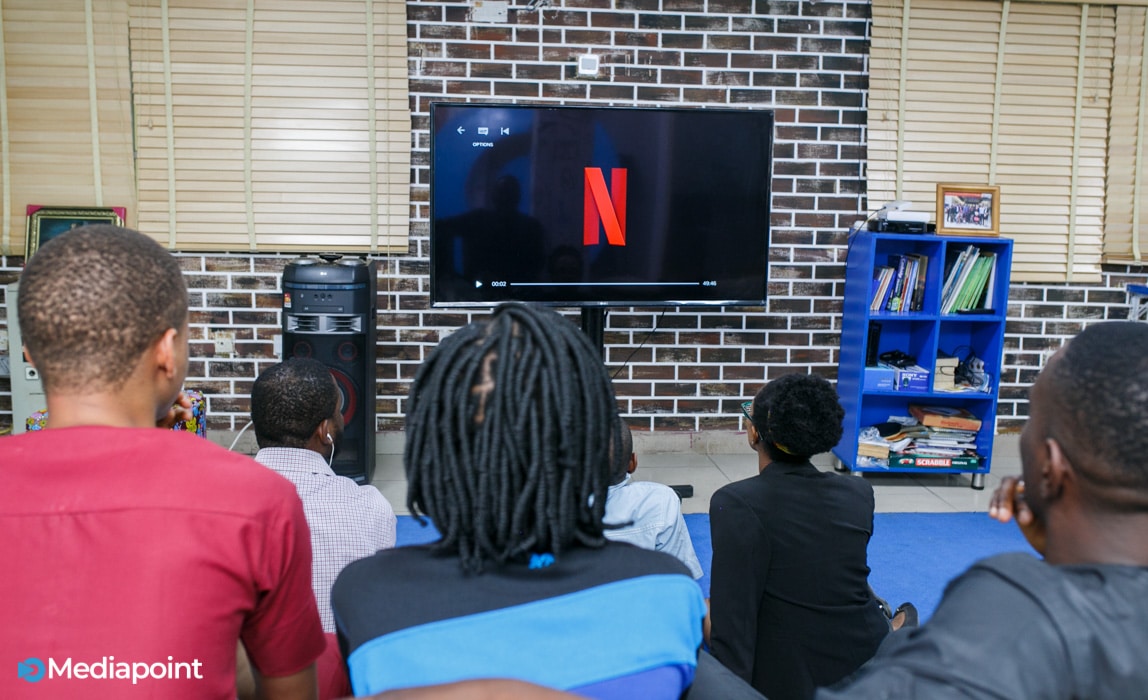 But if discretionary spending comes into play because of a global and national recession (which is already happening) and people are forced to choose between paying for news, movies, or music, the news might go down the pecking order.
There's also the case of media publications that have recurring revenue from events. Major Nigerian media publications had events lined up this year but with social distancing and lockdowns in place, those are off the table now as these companies have had to either cancel or postpone their events.
Is it all doom and gloom?
This depends on the duration and severity of the pandemic.
In the US for instance, some publications reporting more than 80% in advertising revenue have shut down their businesses while those still operational have laid off or furloughed thousands.
While most Nigerian media publications might be experiencing dwindling revenues, the effects of the pandemic with regards to layoffs and the likes, are yet to be seen as hard data regarding these events is often swept under the carpet.
On another note, lifelines are being offered to media publications at this period by large Internet giants like Google and Facebook.
For instance, Google, via its Journalism Emergency Relief Fund, says it's providing aid to thousands of small, medium, and local news publishers globally.
"We believe it is important to do what we can to alleviate the financial pressures on newsrooms and will continue to look at other ways to help with more to announce soon," Richard Gingras, VP, Google News said in a statement.
However, as earlier emphasised, what's interesting is that these companies providing help to alleviate the economic burden of the pandemic on digital media publications are the ones that have monopolised digital advertising revenue for years.
Nonetheless, going forward, media publications will need to put the past behind them and focus on what works best, while building for the future like every other business is currently doing.