Due to the continued spread of the COVID-19 pandemic, Nigeria's President, Muhammadu Buhari confirmed the lockdown extension in three of its major cities -- Lagos, Abuja and Ogun. Prior to the President's order, other states have also enforced  restrictions on movement.
While this might have been a positive precautionary measure, the lockdown threatens the survival of the informal sector, which is responsible for 65% of the country's Gross Domestic Product (GDP) according to the IMF.
Also, a number of startup employees are being faced with uncertainty as some companies have already begun laying-off employees while a few lucky ones settle for pay cuts.
---
Suggested Read: With the lockdown extended, startup employees face an uncertain future
---
As a result, several Nigerians are now being faced with the prospect of having to choose between the proverbial devil (COVID-19) and the deep blue sea (hunger). Interestingly, the Nigerian government, as well as some of its state government, has announced some form of aid for the less privileged.
On April 1 2020, the Federal Ministry of Humanitarian Affairs reportedly began paying ₦20,000 ($52) to families registered in the National Social Register of Poor and Vulnerable households. The government insisted that each family will receive these payments for 4 months.
According to its minister, Hajia Sadiya Farouq, the register included 11,045,537 people from 2,644,493 households on March 31, and according to the President's recent speech, this number will be expanded to about 3 million households.
This number is, however, a far cry from the World Poverty Clock's record of 95.9 million Nigerians living in extreme poverty -- less than $1.90 a day. The government's reported reluctance to disclose key details of the cash transactions has also fueled scepticism.
Consequently, a number of Nigerians have taken to social media to demand that these cash aids be paid with the use of their respective BVNs. Ideally, the government can access the respective account information of Nigerians and determine those to send the money.
Besides the tricky nature of determining net worth from an individual's account activity, this proposition may present some challenges.
Introduced in 2014 as a centralised biometric identification system for banking in Nigeria, as at March 29 2020, only 41,620,836 persons have BVNs, according to records from the Nigerian Inter-bank Settlement System (NIBSS).
While this number gives us some idea of persons with confirmed bank accounts, it is much lower than Nigeria's population of ~200 million and a lot of persons could miss out on a BVN-led financial aid.
Also, considering that it will likely include high-net-worth individuals (the rich), middle-income earners, and probably some low-income earners, the number still falls short of the estimated 95.9 million persons living in extreme poverty and in dire need of assistance during the lockdown.
A possible but tricky alternative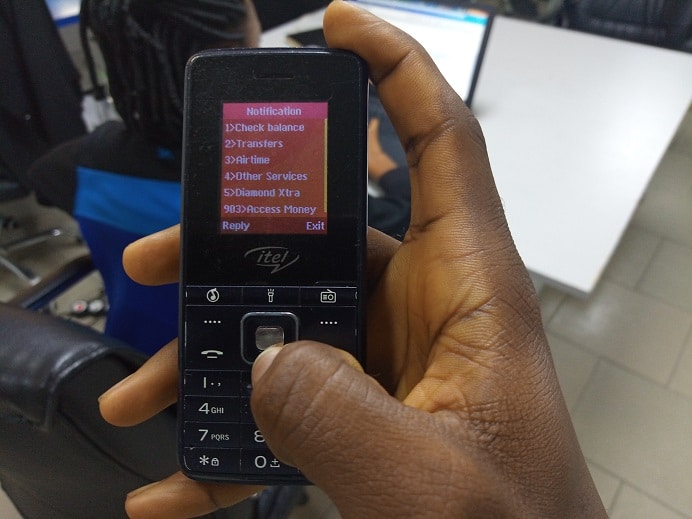 Far more than for the banked population in Nigeria, mobile phone penetration appears to have grown to cover a significant percentage of the population. This somewhat leaves the door open for financial aid through mobile money.
According to the latest stats from the Nigerian Communications Commission (NCC), mobile phone subscriptions are now up to 185,742,016.
Note that this number includes the total number of subscribers by operators, and there is no central unique identifier for mobile phone users like the BVN. In most cases, due to the unpredictable network quality, a single individual might have up to three or more SIM cards from the same or different networks.
While the numbers seem respectable on the surface, this method might face the same issues -- numbers and determining the level of need -- as the BVN.
However, in May 2019, the NCC revealed that it has been engaging in a process of SIM data verification and harmonisation with the Nigerian Identity Management Commission (NIMC). Part of a larger exercise that includes other agencies such as the FRSC, the Immigration office among others.
Besides the deactivation of improperly registered SIM cards, nothing much has been said about harmonisation of SIM card subscriptions to one subscriber.
For now, there seems to be no foolproof way of sending aid to the large percentage of Nigeria's population or determining those who are in earnest need of such aid. Though extremely difficult, Nigerians might have to keep relying on the platform already set up by the government and trust in their integrity.