After living in Lagos for over 10 years, Kolade finally made the decision to embrace a new life in Abuja, Nigeria's capital city.
Ahead of his relocation, Kolade secured a job as a project coordinator with an Abuja-based edutech startup developing multimedia content for schools. But the irony of his situation was he left a similar job in Lagos for the one in Abuja. By his own admission, life in Lagos was becoming too toxic.
"The energy in Lagos is really great, but I always felt like I needed moments to catch up on other aspects of life that are important," he says soberly.
His experience is hardly surprising though, as Lagos residents have a hectic daily commute due, in large part, to a dense population which has stretched existing infrastructure to the limit.
But at the same, Lagos is the commercial capital of Nigeria and, as it turns out, the epicentre of technology in Nigeria.
In 2017, global business publication Quartz reported that Lagos had become the startup capital of the continent, raising $109.37 million in funding.
When it comes to innovation, creativity, and financial power, Lagos has all the necessary ingredients for a thriving startup sector.
So is the Kolade reference an attempt to undermine the "Lagos is a mystery-thriller" trope or is there more to it than meets the eye?
Abuja for what it truly is
Before there were any traces of startup-driven innovations in Abuja, the natural order was a city driven by government contracts and lots of ICT consultancy.
In terms of where things are, Bankole Oloruntoba, a business tactics engagement specialist close to the root of the Abuja technology evolution, says the market is at an intermediary stage.
"A drive outside of the metropolis, like the airport, for instance, is a bird's eye view of greenlands that says a lot about where Abuja is in terms of development. In Lagos, the vibe is different."
While this creates a clear picture of today's Abuja development landscape -- the layout and challenges -- it also reveals an area of divergence in terms of what the innovation functions look like.
Oloruntoba stressed how efforts were directed towards the birth and transformation of the Abuja innovation landscape; especially during a period where there was barely enough activity going on.
However, the prevalent private sector optimism in Abuja was sparked, in large part, by the efforts of Ventures Platform, an innovation entrepreneurship community founded by Kola Aina. Regardless, Oloruntoba says there is still the challenge of figuring out what drives Abuja as a city.
A hybrid market model
The major attractions for Abuja are quite glaring. In fact, nearly two-thirds of respondents for this piece finger proper road infrastructure (for easy accessibility) and stable electricity as a major appeal for living in Abuja, and it is understandable why those may be perks for individuals and talents, such as Kolade, who seek new adventures there.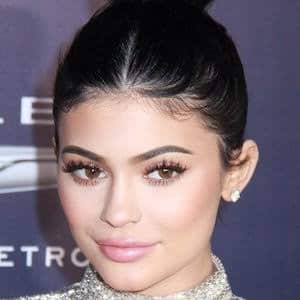 But while it is important for businesses from a cost-savings perspective, they are not the most important variables to consider.
Innovation-driven enterprises ideally have to prove themselves to be viable businesses by generating revenue. This is why Stephen Adaga, a business developer for an Abuja-based e-commerce outfit, nairashop.ng thinks the market factors come first.
"Abuja is a very conservative environment where business to business (B2B) operation works better than the business to customers (B2C). It is also a niche environment where startups have to be offering specific services to targeted audiences."
Nairashop's operations in Abuja are strictly at a B2B scale, even though the retail-facing operation in Lagos is where most of their customers are.
The same could be said of edutech company FlexiSAF which, although headquartered in Abuja, has customers across 32 states of the federation, including Lagos.
Agro-crowdfunding platform, Thrive Agric, that literally could be mistaken for the bottom-of-the-pyramid-serving market is no exception. Granted, the supply-side of the business is where you have their farmers, but the wheels of the business function through (crowdfunded) resources provided by the middle to upper-income market in urban communities, especially Lagos.
Clearly, this is a thought-provoking playbook to adopt, but how likely is it to work in all cases?
"Ultimately, if Lagos offered the kind of infrastructure that Abuja has, we wouldn't be having this conversation," Adaga says.
The talent leverage
If there's one thing that is quietly growing root within the Abuja innovation space at the moment, it's the leaning towards capacity development.
Quite a number of organisations and enterprises have taken the training of talent seriously. Civic Innovation Lab, a social impact incubation hub, has a series of pop up coding programmes across several groups: women, youth corpers, and kids, through the partnership with Google and Oracle to train at least 50,000 talents in the next two years.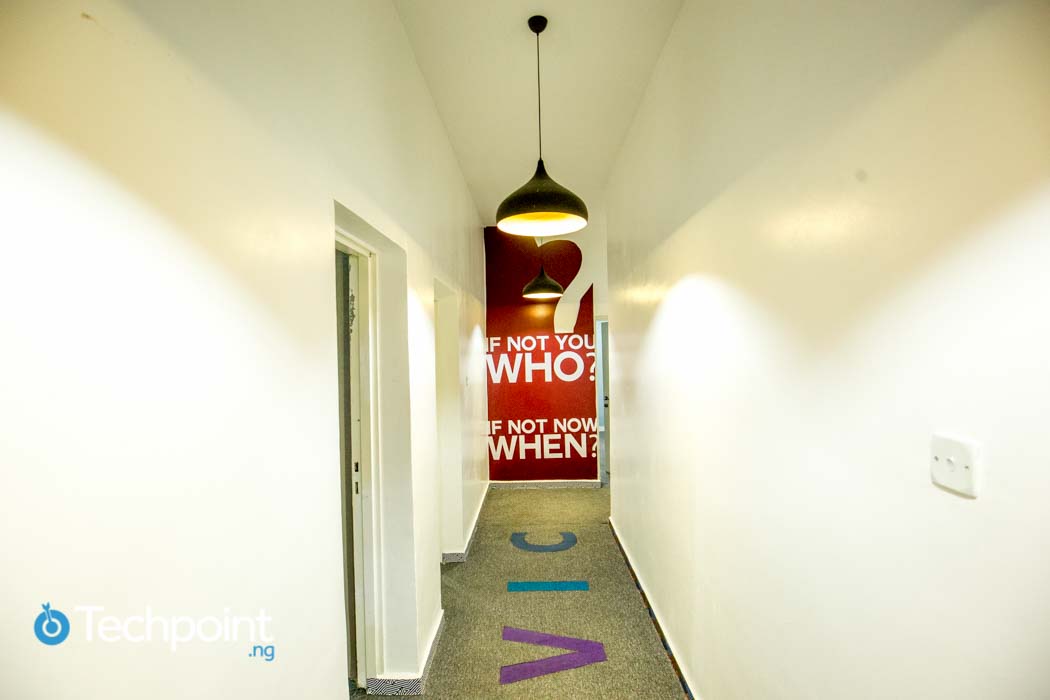 Work and Connect, a hybrid-model enterprise with coworking operation, is looking beyond supporting entrepreneurs -- through its Connect Lab -- to implementing a coding programme in Q2 2020.
Business manager at TIIDELab, Pishikeni Tukura, citing the need for leverage admitted: "Talent is a global problem. And in Abuja, where the average person is clueless as to areas where technology is creating impact, startups can ride on the large pool of unskilled workforce to build more solutions that are enterprise-driven." He avers that this will help recalibrate the focus from saturated markets (like Lagos) to rewarding opportunities within Abuja.
"The next five years would be critical as they will be an opportunity to train talent in Abuja and push them to the entire North of Nigeria possibly," he says.
Interestingly, this is coming at a time a number of innovative enterprises in Abuja are not finding it easy co-ordinating their talent recruiting process.
Faiz Bashir, CEO of FlexiSAF says there is a need for structure when it comes to recruitment of talent.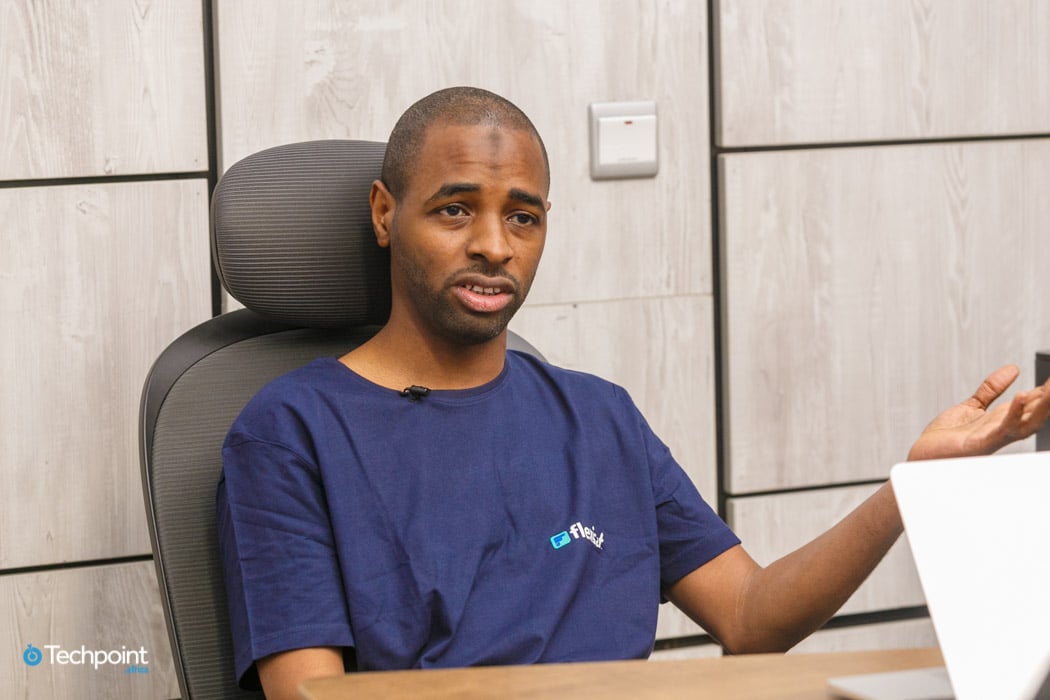 "Most of our talents come in as interns recommended by friends and family and then rise through the ranks," Bashir acknowledges.
On Thrive Agric's part, they are battling the crisis of not having a large enough pool of mid-level engineers that can feed their technical operations.
"For us, senior engineers are usually the go-to target. But it's almost impossible keeping more than three senior engineers at a time no matter how big you are as a company. At the end you have mostly the junior level engineers available," explains Ayo Arikawe, co-founder of Thrive Agric.
They've had to implement two different training funnels to sponsor junior-level talent to Lambda School to grow into mid-level talent and also adopt an in-house internship programme.
"We have a couple of junior engineers that came in around this time last year. But the target is that within a year they can grow from purely not writing a line of code to mid-level engineers," explains Arikawe.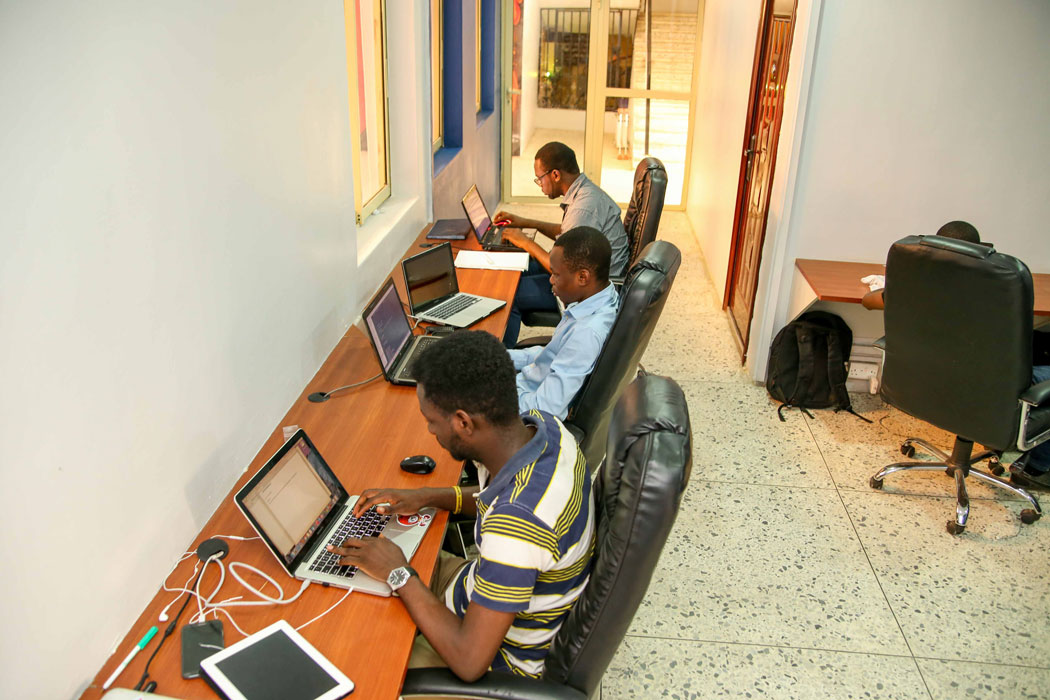 It is instructive that TIIDELab itself is an innovation lab for aspiring techies that want to build their skills in software engineering and that speaks a lot for the opportunities the talent market represents for a city with tertiary institutions culpable of producing half-baked ICT talent.
"Looking at the top ten universities in Nigeria, only two are in the North and neither of them is in Abuja. You need to look no further to understand why hiring tech-oriented talent is a problem. And even when you do hire, you have to train from scratch," explains Surayyah Ahmad, CEO of eCommerce platform, Your Daily Store.
More support for the ecosystem
Talent is not the only area where innovative companies in Abuja can consolidate on.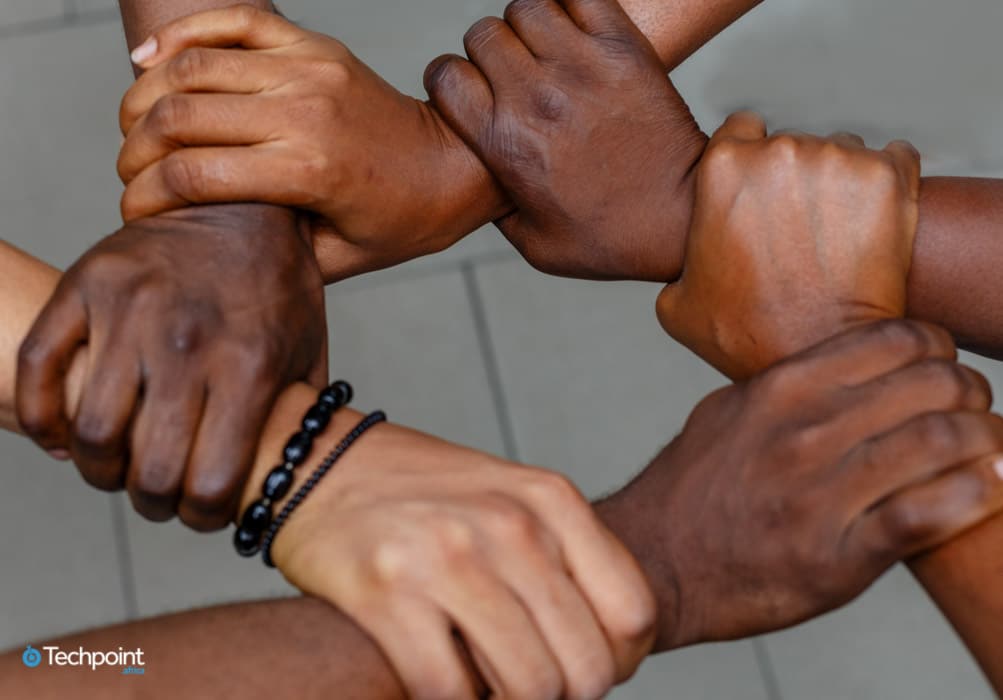 While explaining how the ground plans of the city were laid out, Bankole says that innovation enterprises would do themselves a lot of good to set up in areas far away from the city centre, which attracts very high real estate value.
And as it turns out, areas like Gwarimpa, Lugbe, and Kuje (otherwise unattractive for business) are beginning to house some of the brightest tech enterprises in Abuja.
Thrive Agric and TIIDELab are two notable names that have recently established a base in these Abuja outskirts.
An alternative for those that still prefer to set up within central district is coworking spaces, more of which seem to be opening up lately.
"I've been building solutions for a long time and what I usually consider as challenges are already being mitigated by coworking spaces which provide amenities like Internet and a conducive environment, amongst other things," says an engineer who works from a coworking space in Abuja.
Holding a slightly contrary view, Faiz doesn't think the real estate challenges are much of a problem especially if they border on residential needs.
"The cost of housing might be higher in Abuja than anywhere else in Nigeria, but for a software company that pays relatively well, it is not a big issue. So a mid to senior-level engineer would be able to afford a more decent home here than they would in a place like Lagos," he remarks.
To Mercy Olorunfemi, Head of Programmes at Work and Connect, as long as the right policy and infrastructure are in place, it doesn't matter where startups or talents move to.
"People will always move to places with the right infrastructure to support their businesses. And while I believe Abuja is good enough to support whatever comes in, there is the emphasis on how well. The population has grown twice as much and so also has the road traffic congestion. Are there enough hubs in Abuja, for starters, to support incoming talents? I don't think so," she argues.
But she maintains that the seat of Abuja is critical as policies that affect the ICT space are made there.
"When you look at all the ministries, they are situated here so that leaves us in the best place to make policy that'd enable the infrastructure for the ICT sector on both the regional and national level."
For these reasons, there is great belief that Abuja would continue to be attractive for business, and the expectation is that more talents will relocate from places like Lagos to the capital city.