Vatebra Tech Hub, supported by Bank of Industry (BOI), Amazon Web Services (AWS), HubSpot, and RingCaptcha calls for applications for a six-month incubation programme.
The programme is targeted at startups solving a chronic problem with Minimum Viable Product (MVP). Eligible businesses should have an identified market growth potential, a clear revenue model, and must be significantly leveraging technology/Internet.
Selected startups will benefit from a wide range of modules which include, but are not limited to, customer development, business strategy, entrepreneurship finance, startup legal, and product/technology development and growth.
The mentorship-driven programme will span six months -- January 20, 2020 to July 24, 2020 -- and equip startups with the resources and support they need to validate and get the product-market fit for their business.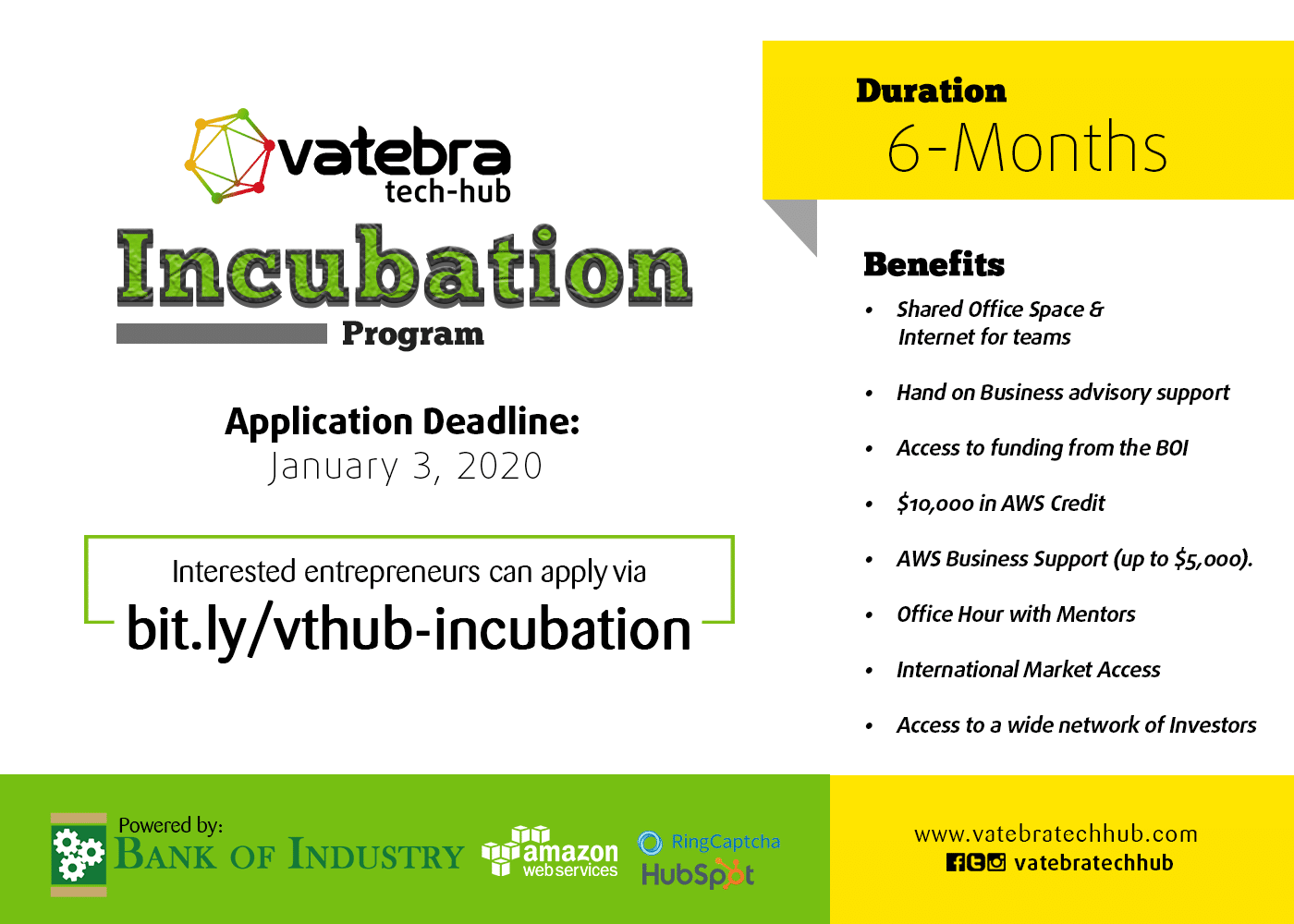 During the programme, teams will have access to shared office space with Internet, hands-on business advisory support, $10,000 credit and business support up to $5,000 from AWS, one-on-one mentorship during work hours, international market access, and unhindered access to a wide network of investors.
The Tech Hub is a corporate social responsibility (CSR) initiative committed to promoting skills development, youth entrepreneurship, and job creation in new technology and innovations.
Applications are being received from November 18, 2019 to January 3, 2020.
Interested teams can apply here.