A story about grit and survival, these men who went to the same polytechnic in Idah, Kogi State, started and grew a company from a 7-man software development company into one with nearly a hundred staff, securing private and public contracts in Nigeria's capital city, Abuja.
Amos Olobo, Paul Funsho, and Sam Ayanfulu, co-founders of Osoft Integrated Solutions, spent an afternoon chatting with Techpoint, sharing their journey, inspiration, and challenges so far, as well as their aspirations.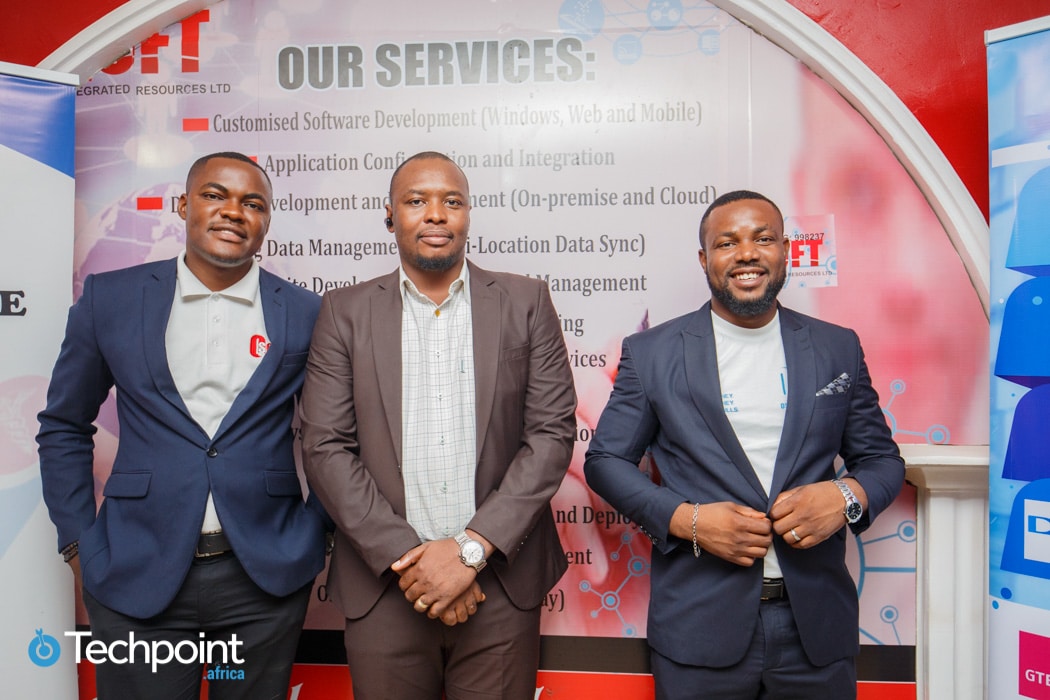 Can you please tell us about your educational and professional background?
Amos Olobo: I studied computer science at the Federal Polytechnic Idah and, having gotten a B.Sc. in computer science from the Atlantic International University, I have a software development background. I went through a C# programme with Koenig Solutions, India. I act as founder and CEO of Osoft Integrated Resources Limited.
Paul Funsho: I studied physics and electronics at Federal Polytechnic Idah. I have a background in C#, Xamarin, and ASP.net, while I also took a course at Koenig Solutions, Dubai. I'm the tech lead at Osoft Integrated Resources Limited.
Sam Ayanfulu: I studied business administration at Fed Poly Idah and I have a background in project management.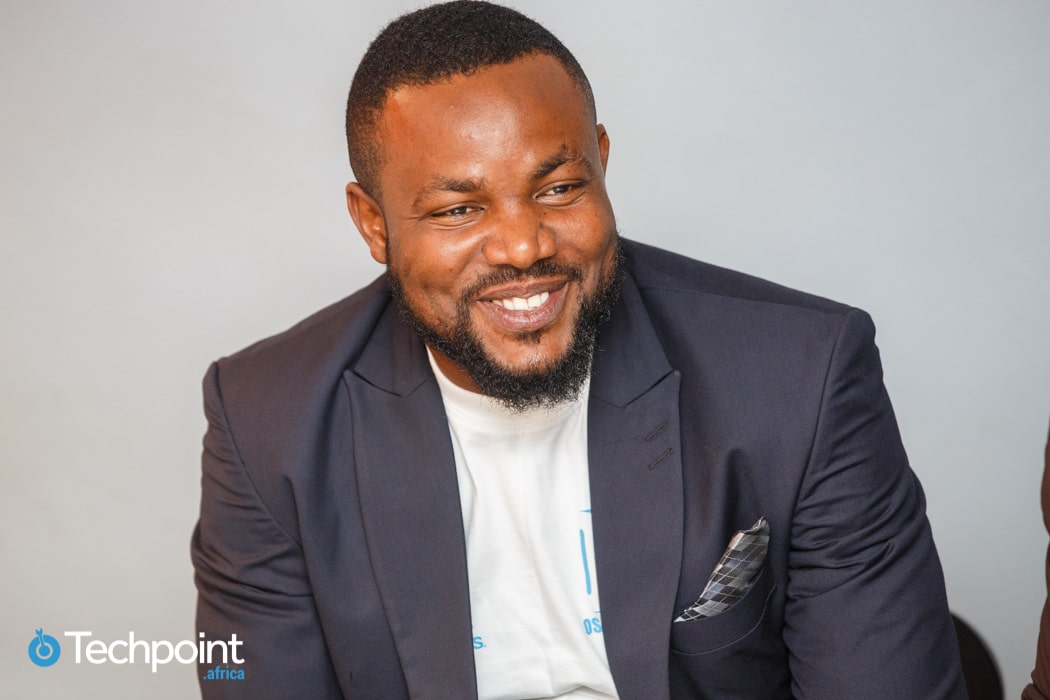 When did you decide to start the company?
Amos: We incorporated Osoft Integrated Resources in 2011. I spoke with Sam about starting a company, then in 2013, we started talking about getting a physical location which we did when we went to Lokoja the following year. At the time, there were seven of us but because of the hardship we encountered, five people left, leaving Sam and I, before Funsho joined.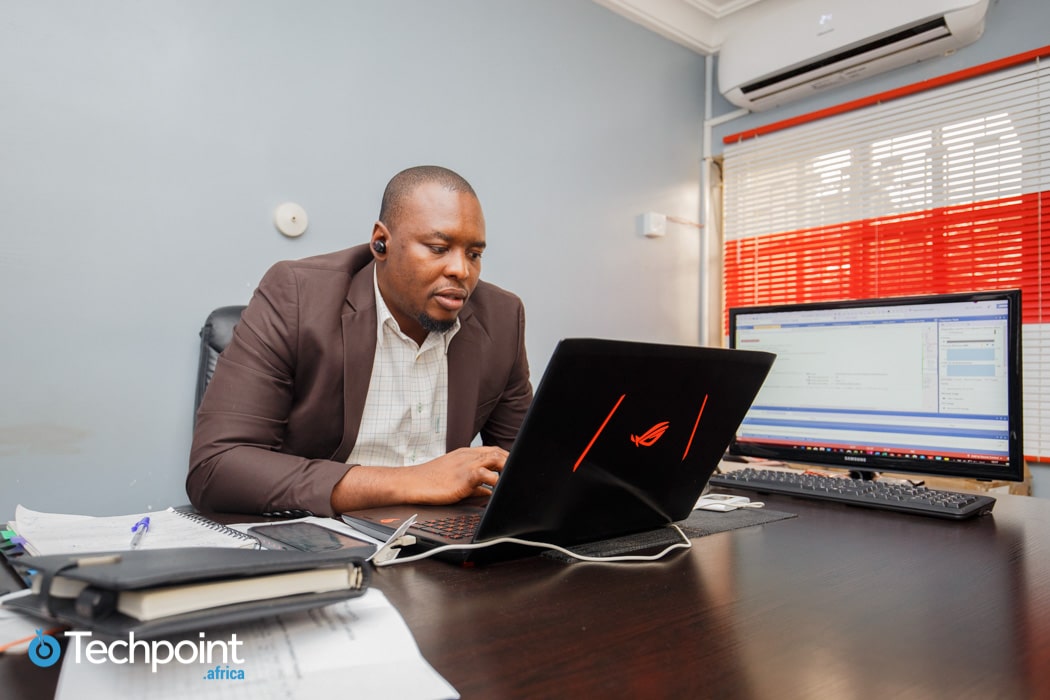 I was working for a company called Anchor Dataware Solutions and in 2014 when they had some software problems we had a business agreement with the CEO (Mr Joel Adi) to build solutions for them. After analysing the cost of staying in Lokoja, we decided to move into Anchor to build these solutions as I became their CTO, while also building Osoft. Mr Joel Adi was very instrumental to the growth of Osoft.
We left Anchor in 2016 when we got our office here in Abuja.
Tell us about Osoft Integrated and its core products
Amos: We had a partnership with a parastatal of the Ministry of Health, Usman Danfodio University Teaching Hospital (UDUTH) in 2016. That was when we developed HealthRevolve. It is a fully suited management system that handles the operations of the hospital from administration to EMR to complete automation of the hospital, while also covering the end-to-end operations.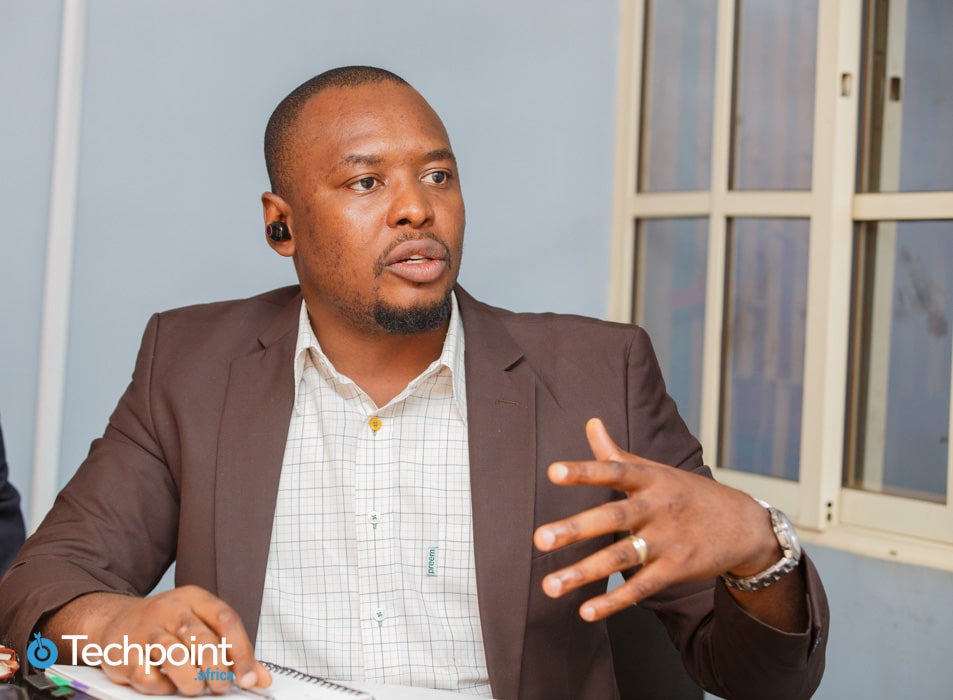 With HealthRevolve, we handled collections for UDUTH and other federal health institutions. So far, we've been able to scale it to other hospitals -- University of Maiduguri Teaching Hospital, Borno; Ibrahim Badamasi Babangida Specialist Hospital, Niger; and Dalhatu Araf Specialist Hospital, Lafia, Nasarawa. We developed the software to introduce transparency and curb loopholes that existed within the system. For example, if ₦10 was generated in a day, HealthRevolve reported that ₦10 was generated that day, giving no room for false reporting.
Funsho: In 2017 we got a project with the Plateau State Ministry of Agriculture where we were asked to handle their cash collections. So using the collection experience from HealthRevolve, we piloted the project for subsidised agricultural products for farmers in the 17 local government areas (LGAs) and started remitting to the government's account.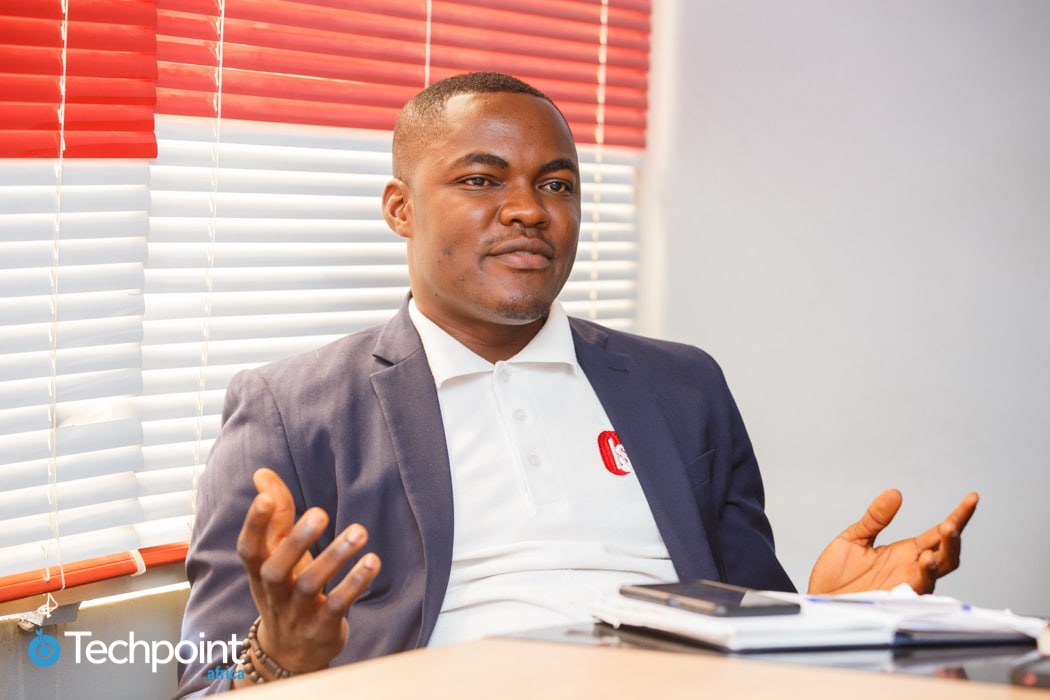 At that point, we were taking the money to the bank for transfer and verification. This wasn't efficient so Osoftpay came in as a collection platform to handle revenue collection operations. Osoftpay later expanded to do more such as online and offline cash collection and disbursement, agency banking, payroll, and retail solutions. Osoftpay is a bespoke payment solution that fits into any sector.
Sam: The retail feature, which is the future of what we are trying to do at Osoft, is live at some places but it's not yet pronounced in most. When our customers use it, a special  8-digit code, called Osoftpay Reference (OPR), is generated to make payment at merchant stores instead of using cash or a debit card.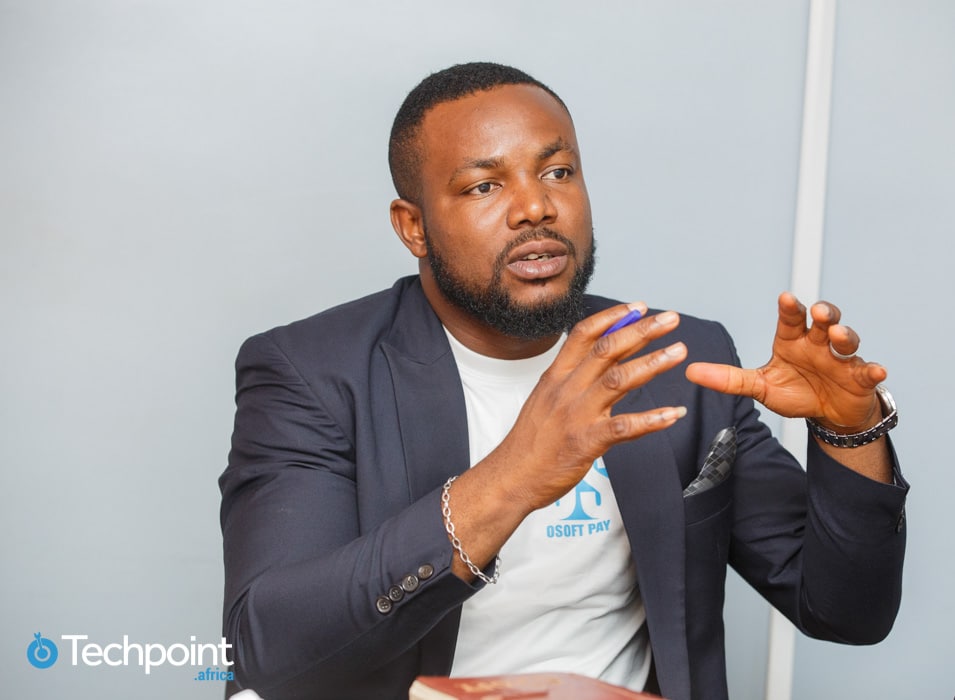 With regards to agency banking, we currently have about 300 POS agents across the country in Plateau, Niger, Abuja, Nasarawa, Port Harcourt, and Edo states, but by the end of next year, we plan to have 5,000 agents. Also, the payroll feature is mainly for companies and their salaries but we're looking at selling it to states for salary processing. This module also has filters for determining multiple entries and BVN verification before payment processing.
Osoft Integrated Resources also develops customised software and mobile applications for private and non-governmental organisations. We have clients in manufacturing and government parastatals.
In a space with other solutions, what makes Osoft different?
Amos: Some of our customers have complained that other fintech platforms have hidden charges that they didn't intend to sign up for. We, on the other hand, come clean with our customers from the get-go and tell them of the charges applicable for using our solution. Also, our settlement time is instant as our customers can transact up to ₦1 million from ₦100,000 capital daily. Also, our maximum customer response time is 24 hours. No matter the issue with our clients, we respond and solve all problems within the time stipulated.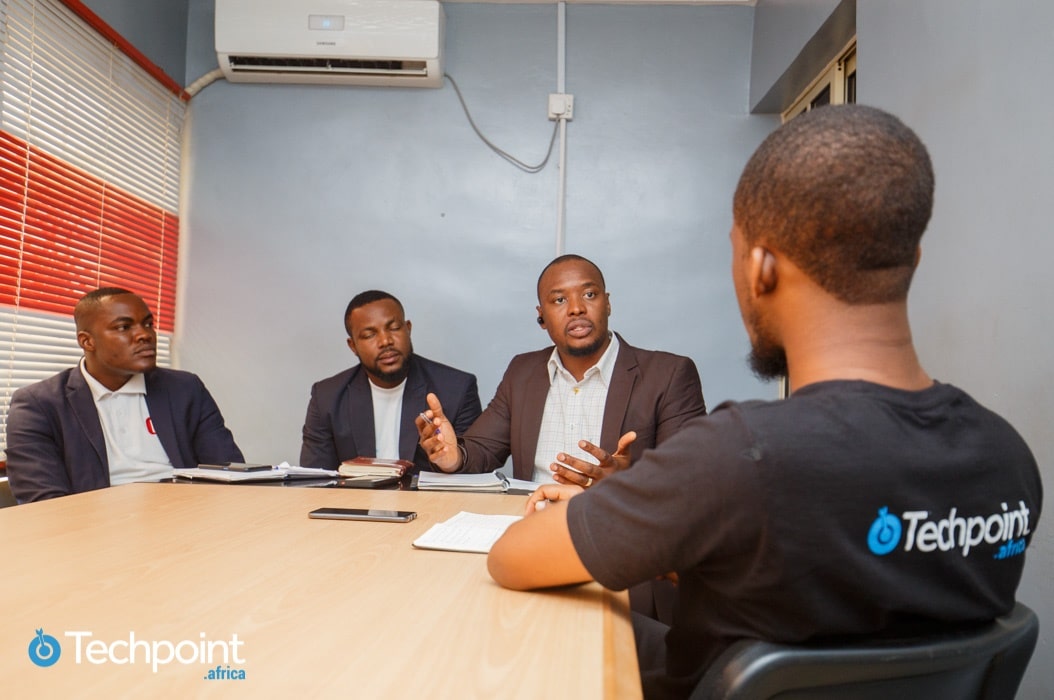 Sam: We don't have a limit to our transactions and we don't pressure our agents in terms of volume of transactions to be made. When it comes to retail, we are different because of our OPR method of making transactions. For example, a customer adhering to the CBN's cashless policy walks into a petrol station without cash or a card, if they are our customer and the petrol station is our partner store, a USSD code can generate an OPR to use for the purchase. Normally, using a card will incur charges of up to 0.75% of the amount, but our OPR is far less.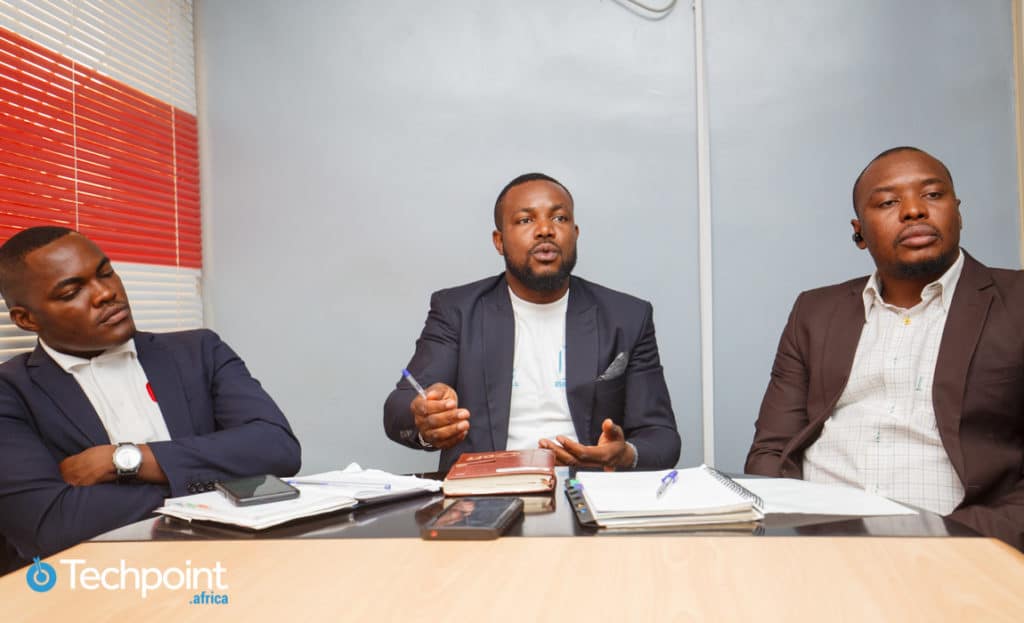 Amos: There are cases where people do not have an ATM card, which is even subject to expiration, and also some people who are victims of ATM fraud. However, with our OPR, that has a PIN and an 8-digit code which you can memorise, you can go to any Osoft partner retail store with your phone and make transactions.

Considering the belief that focusing on one thing at a time is best, how do you cope with Osoft doing so much?
Sam: It is good to focus on one thing at a time but what we do is to assign tasks to each product's project team. In these project teams, they group themselves into different departments and they know their various roles and deliverables. They create timelines and send to the three of us, then we analyse and determine if it's achievable. If it is, we get to work and follow the necessary chain of command.
Since inception, how much have HealthRevolve and Osoftpay grown?
Amos: For HealthRevolve, as mentioned earlier, we started in UDUTH, Sokoto. Since then we have successfully installed the software in four centres in Sokoto, Niger, Borno, and Nasarawa.
For Osoftpay, as we speak, people are still registering on the platform as we have partnered with provider banks like Zenith and FCMB. Our POS agents, who help us with our agency banking, are about 300, which we project to be about 5,000 next year.
How many staff do you have?
Sam: I think for contract and project-based staff, we have about 52 while permanent staff should be up to 40 in Abuja and the other station offices in Niger, Nasarawa, Plateau, Borno, Sokoto, and a satellite office in Kogi.
How is Osoft Integrated Resources currently being funded and how have you managed to keep the company afloat?
Amos: Our HealthRevolve solution, for example, doesn't have a fixed price. We take a commission from whatever added revenue our customer makes after using the product.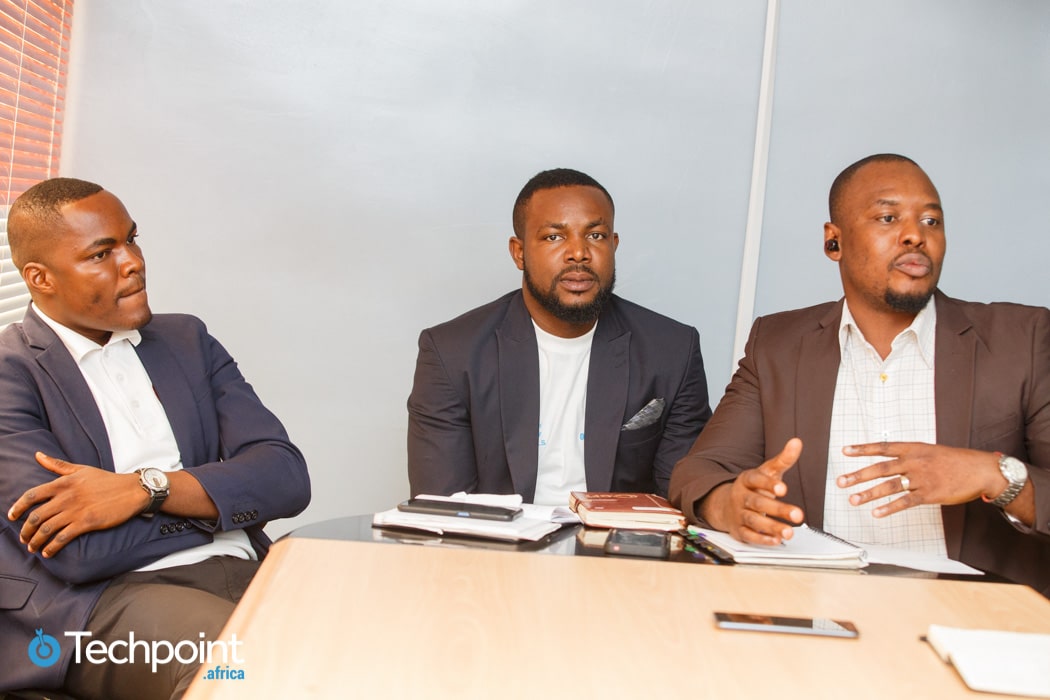 With regards to funding, well this is a major challenge for us because one of the things we are looking to do is get investors. Osoft Integrated Resources Limited has come to a point where we need intervention from investors because, since inception, we've been bootstrapping from personal funds and the revenue we generate. As it stands, we want to expand but we will need funds to do that so we are open to investments and equity deals from both local and international investors that can help the company expand.
Did you at any point feel like calling it quits?
Amos: Personally, there was no point like this. I say this because as a software developer, you can venture out on your own and develop software for companies as a freelancer but the problem is that you won't scale as you need to so basically there was no point leaving Osoft.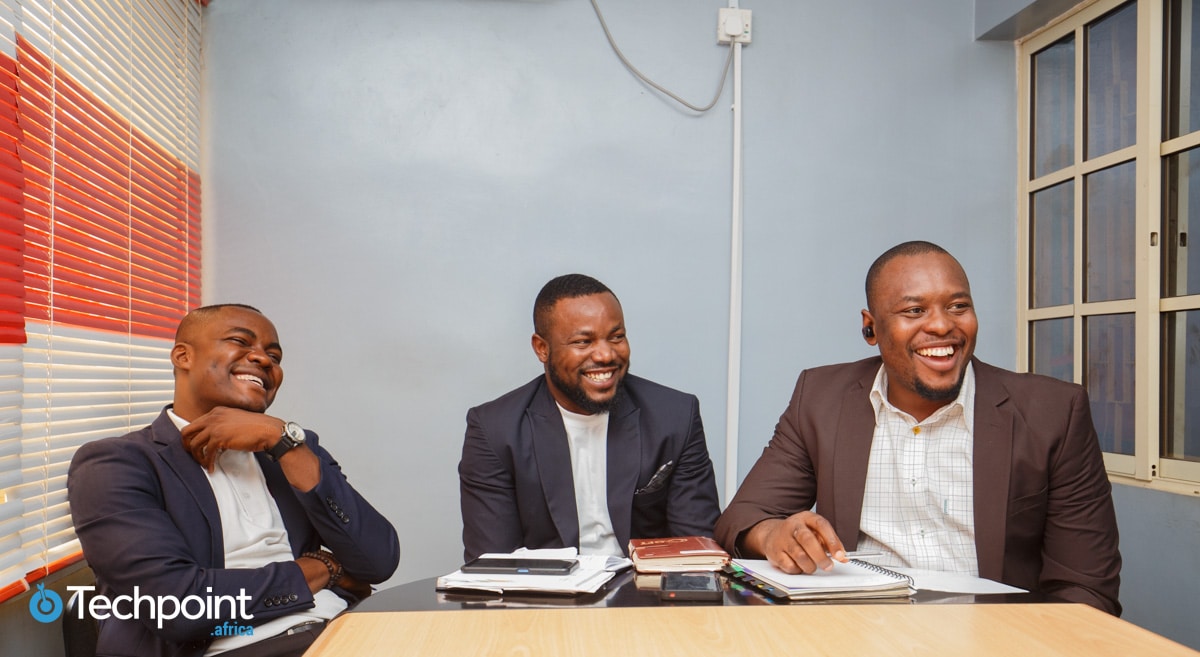 There were seven of us when we started and then people left the company because the revenue we generated was used for personal survival. However, the three of us kept our hopes high throughout that period. There was a time Sam had a job offer from a bank. I called and told him to consider taking the job. Sam rejected my suggestion, saying since we had started, we just had to go all in.
Sam: Of course there were times when we had to think of other options. As Amos said, at the time one of our ex-partners and I were interns at a bank. They started recruiting full-time so we put in our applications and, luckily, got accepted. My friend left and reported in Lagos while I was to report in Kaduna.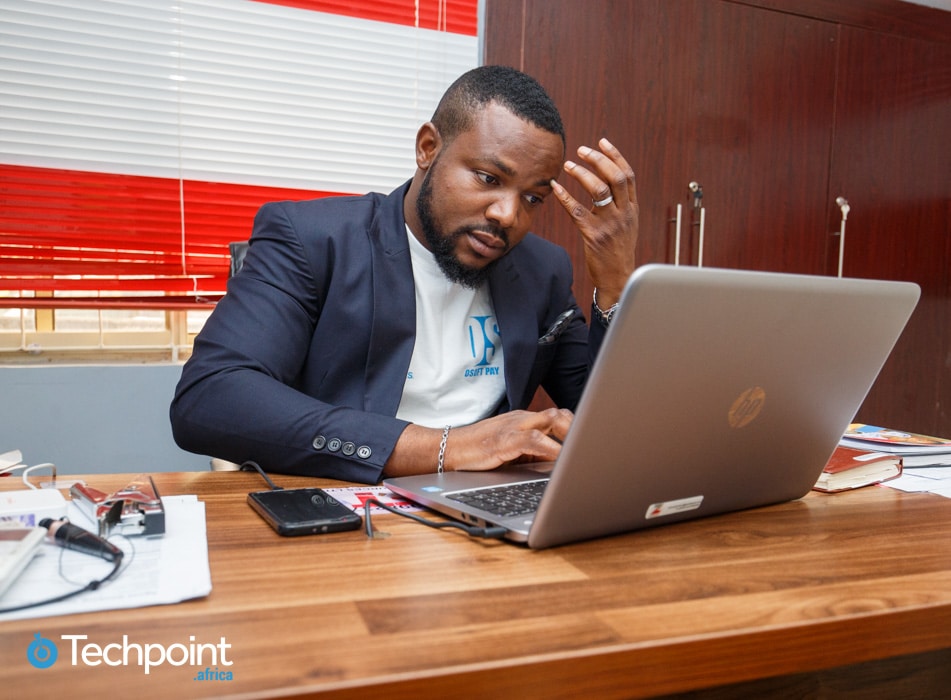 My parents knew about Osoft and my mum advised me to go into what I had a vision for rather than the one where at a point my services might no longer be needed. Some hours after the talk with my mum, Amos' call came in and I told him I wasn't going for the job at the bank; since then we've been in the struggle together.
Funsho: I think at some point I almost ran away when we started. Finishing service in 2013, I joined the company. Due to family demands, while serving in Kano, I applied for, and got a job. So I weighed the options; a company where I'd be guaranteed nothing more than ₦10,000 a month, or a job where I was going to get ₦85,000.
I decided to go for the latter but later I reviewed the options and realised that developing my skills was a better option than doing repetitive work as a job. I then changed my mind to work with Osoft full-time as Amos mentored me further in software development. We've been pushing through since.
What challenges are specific to running Osoft Integrated Resources?
Amos: I'll say funding is the major challenge and so far, as a company, we've been able to get a sense of direction, which took quite some time to achieve in this complex Nigerian market. The mistakes we made and the corrective measures we took are stories for another day. Also, having to deal with so many people has not been easy, especially in cases where people tend to mix their professional duties with personal matters.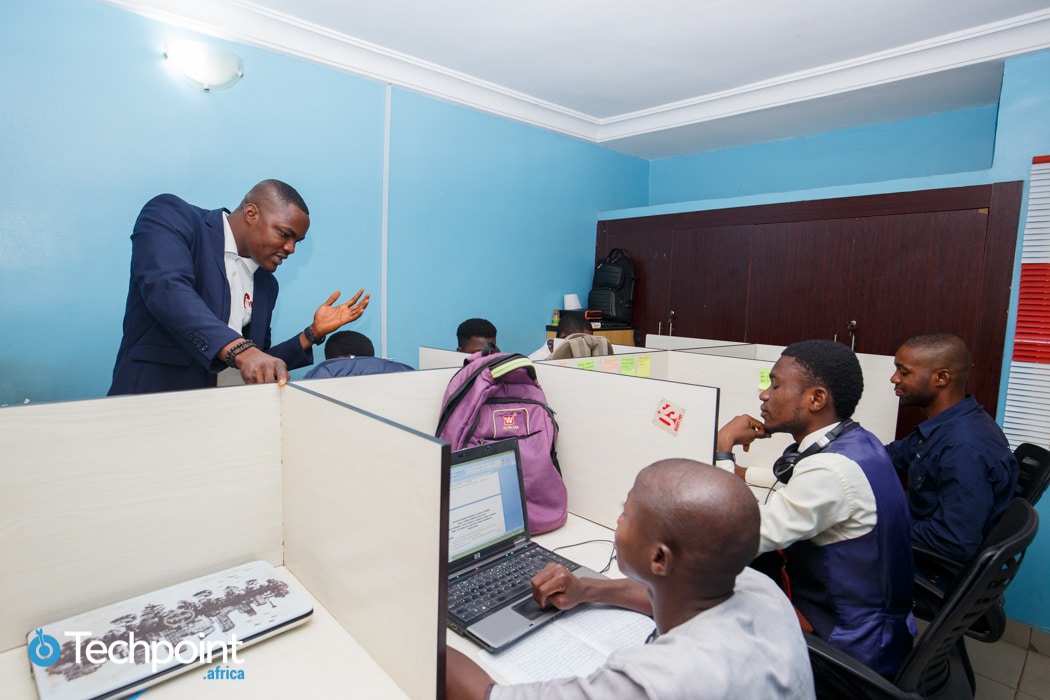 Another is dealing with the government where figureheads have vested interests in different projects. For instance, there is no place we have proposed a software to a government body that wasn't with pushback from 60% of the figureheads.
What does the future hold for Osoft Integrated Resources?
Amos: First is having enough resources.
Though we are not doctors,  if we have a good doctor sit with us we can build a health application for the hospitals. Same with an accountant who we will help to build a financial solution for such customers.
The future for Osoft will be strengthening our software development skills, managing integrations, managing big data, and artificial intelligence because that is where the future of work and development is heading.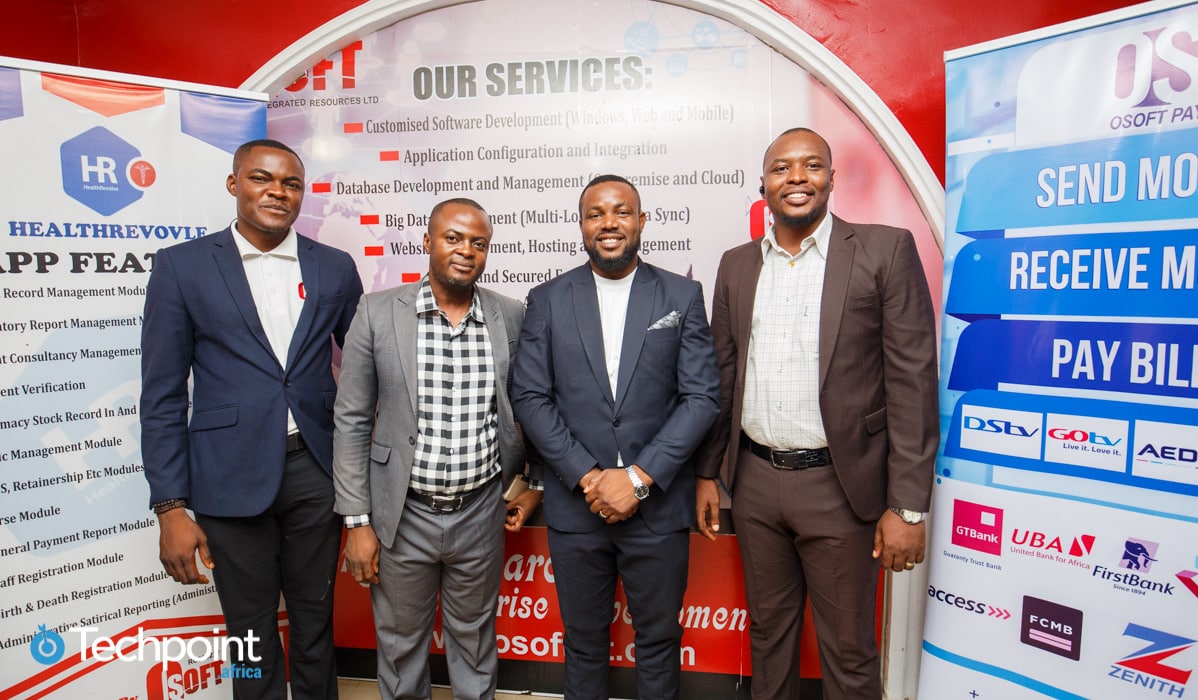 We also help talented developers that come to hone their skills and outsource them to projects or companies that need them. This means we plan to push Osoft into the educational aspect of building software developers. Having that structure, the devs can come out and build very innovative solutions.
On a bigger scale, one of the things we are looking at is being able to open an Osoft software research institute that we can turn into a monotechnic. In the near future, we would like to form a partnership with the federal government where ICT departments of every Federal Ministries, Departments and Agencies (MDAs) and state will be powered by such an institute. So students that study IT-related courses here will be qualified to become staff of these departments. This will bring innovation and might birth e-governance in Nigeria and Africa at large.
Sam: This plan is geared towards e-governance as it will help maintain standardisation of projects because most contracts are executed based on biased standards.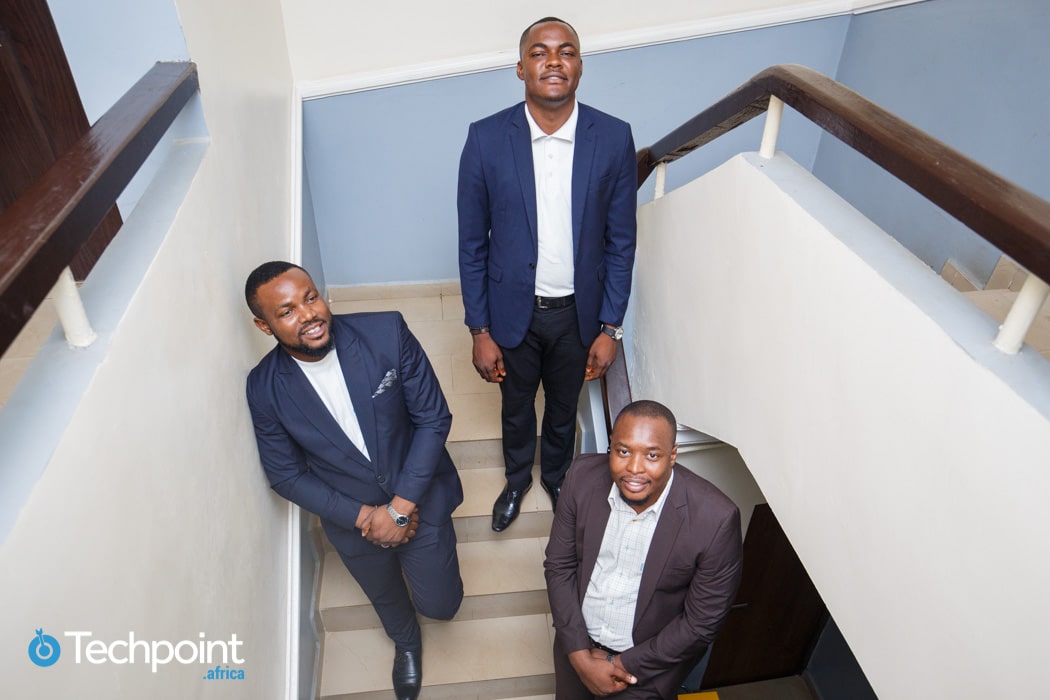 This system will enforce standardisation as all contracts and projects will be executed only by these standards. This is what the future holds for Osoft Integrated Resources.