If you look closely at online ride-hailing companies in most mature economies, a common observation is that the majority of the drivers are individuals with an entrepreneurial mindset who own their cars.
This is in stark contrast to frontier markets where the majority of the drivers on e-hailing platforms are simply workers for hire. These are mostly drivers who are unable to buy their own cars and have to drive cars belonging to already enlisted driving partners on e-hailing platforms.
Hiring a driver however can be difficult and this has spurred business opportunities for fleet managers, who simply take up the burden of finding, recruiting, and training drivers for hire on e-hailing platforms.
But considering the relative newness of this industry and the complexity of the Nigerian environment, it's hard to tell how fleet management companies are fairing.
Techpoint had a chat with Emmanuel Udeagha to understand the challenges and prospects of fleet management in Nigeria. Emmanuel runs Pukena, a Lagos-based service company with over 20 cars in its fleet.
What's fleet management really about?
It's a well-known fact that managing Nigerian drivers can be a herculean task, if not a near impossibility. Fleet management, especially with Uber and Bolt, is a new industry and in Nigeria, there are few players.
Basically, it's about collecting cars from individuals and dealers and finding reliable drivers to rent them and remit specified sums on a weekly basis. The idea is to have interested Uber/Bolt partners or car dealers allow Pukena to manage the rental contract between them and drivers.
The car owner/dealer gets the lion's share and Pukena makes a little commission off every successful remittance. As long as Uber/Bolt are growing stronger, the fleet management business is a goldmine.
What are the major challenges with running a fleet management company?
Getting good drivers is the key. Beyond that, it's also an expensive process end to end. From getting verified drivers, which usually involves a series of background checks, to getting guarantors and then a police undertaking by drivers, it usually costs a lot of money and time.
There are also challenges with getting drivers to pay as and when due, and the Lagos factor -- in the form of bad roads and traffic -- that causes constant damage to our vehicles and then affects revenue.
While we plan to go interstate, a big impediment is bad roads, especially in Lagos. Roads leading to rider pickup and drop-off locations are very bad. Cars don't survive long in such conditions. You need to constantly change tyres, check for leakage, shocks defects, etc. When coupled with traffic then you have enough reasons to fear.
In your opinion, how can the challenges be overcome?
Running a fleet management company is like running a kindergarten class. You just have to accept the fact that drivers will damage the cars. They can't help it whether you are running a rental system or hire purchase. So it is important to have an effective maintenance and monitoring system to check the vehicle on a constant basis.
Each car must have a tracker installed. It saves a lot of stress. It will be a complete absurdity running a fleet management company without a comprehensive insurance plan for cars. As for the issue of payment, one thing we've done at Pukena is to integrate a payment system that ensures the drivers pay as and when due. Once these are figured out, you have a goldmine.
Would you advocate for more fleet management companies in this space or not?
If I am sentimental I will probably say no, because fleet management remains a virgin field and that, for me, means less competition. But realistically, I hope that more people will venture into this industry so that they can appreciate the amount of work that we put into managing our drivers and the overall business.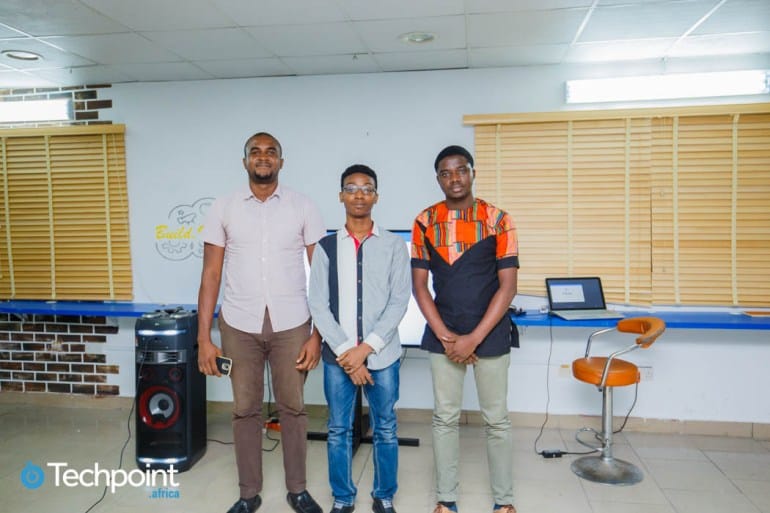 It's a lot of stress for those that can't handle it. I literally sleep with one eye closed. A report about a car can come in at any time of the day and sometimes it can mean losing all the money one has made in one day! I see a bright future for the industry, but not one for the fainthearted.
How do investors perceive fleet management in Nigeria?
I would understand if investors see it as a risky business. However, it's a goldmine. There is so much you can do when you have many cars at your disposal. We have a long-term plan which crucially depends on having a sustainable fleet management operation. The equipment needs to be spot on with this element not printing extra or less ink otherwise it fades away. Bouncers will inspect this element under blacklight, and if your ID meets the requirements, you will get inside with no hassle. The front of this ID has crisp lines and a bright feeling to the signature. Your fake ID photo must be spot-on. We have received reports that the thickness of the signature has raised some suspicions while in-state Bouncers examined this. Our verified vendors will measure it, and if it exceeds the standards, they will create a custom one for you. Transport business is a goldmine so investors should jump right in. We've raised a very small sum ourselves, but this was much later on in our journey.
What are the chances that a Nigerian fleet company will scale beyond Nigeria and why?
Fleet management is a service industry for ride-hailing companies. They are like Siamese twins -- one can't do without the other. So it can go international. As long as you have a ride-hailing company in any city, you can have a fleet management company. People want to be partners on Uber/Bolt but would rather have someone else handle the stress.