In a bid to promote its cashless policy, which started in 2012, the Central Bank of Nigeria (CBN) has ordered commercial banks in six states and the Federal Capital Territory (FCT) to charge fees on cash deposits and withdrawals above a certain threshold.
With effect from September 18 2019, charges on deposits will apply to Lagos, Ogun, Kano, Anambra, Abia, Rivers, and the FCT in addition to the already existing charges on withdrawals.
For individual accounts, cash transactions in excess of ₦500,000 attract 2% and 3% processing fees for deposits and withdrawals respectively. As for corporate accounts, processing fees of 5% and 3% are charged on cash withdrawals and deposits in excess of ₦3 million.
CBN clarifies that these charges will apply only to the amount in excess of the stated threshold.
The Cash-less Policy deposit/withdrawal charge is only on the amount in excess of the limit. For instance, if you deposit a cash of N501,000.00. N1,000.00 is in excess of the limit. The bank will charge you 2% of N1,000.00 which is N20.00.

— Central Bank of Nigeria (@cenbank) September 20, 2019
The present penetration of digital payments, though higher than previous years, is still relatively low compared to the use of cash. And according to the World Bank, only 6% of Nigerians use their phones for mobile money transactions despite having a mobile penetration of 84%.
Also, of the six geo-political zones in Nigeria, the South West had the highest proportion of financially included adults -- 18 and above -- while the North West has the lowest with 24% according to a 2016 survey by Enhancing Financial Innovation & Access (EFInA).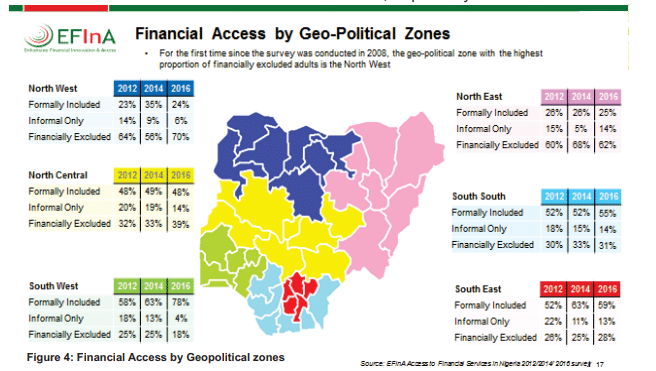 While the apex bank appears to be using a gradual approach to the implementation of its cashless policy, the six chosen states and the FCT appear to have some features in common.
According to Legit.ng five of the six states where the CBN's directive will begin -- Lagos, Kano, Abia, Anambra, and Rivers States -- are regarded as the most developed states in the federation based on their industrial and commercial relevance in their respective geopolitical zones.
Another telling evidence is the state telecom data from the National Bureau of Statistics (NBS) which sees Lagos, Ogun and Kano leading the entire nation and each of the selected states including the FCT, topping voice and internet subscriptions for their respective geo-political zones.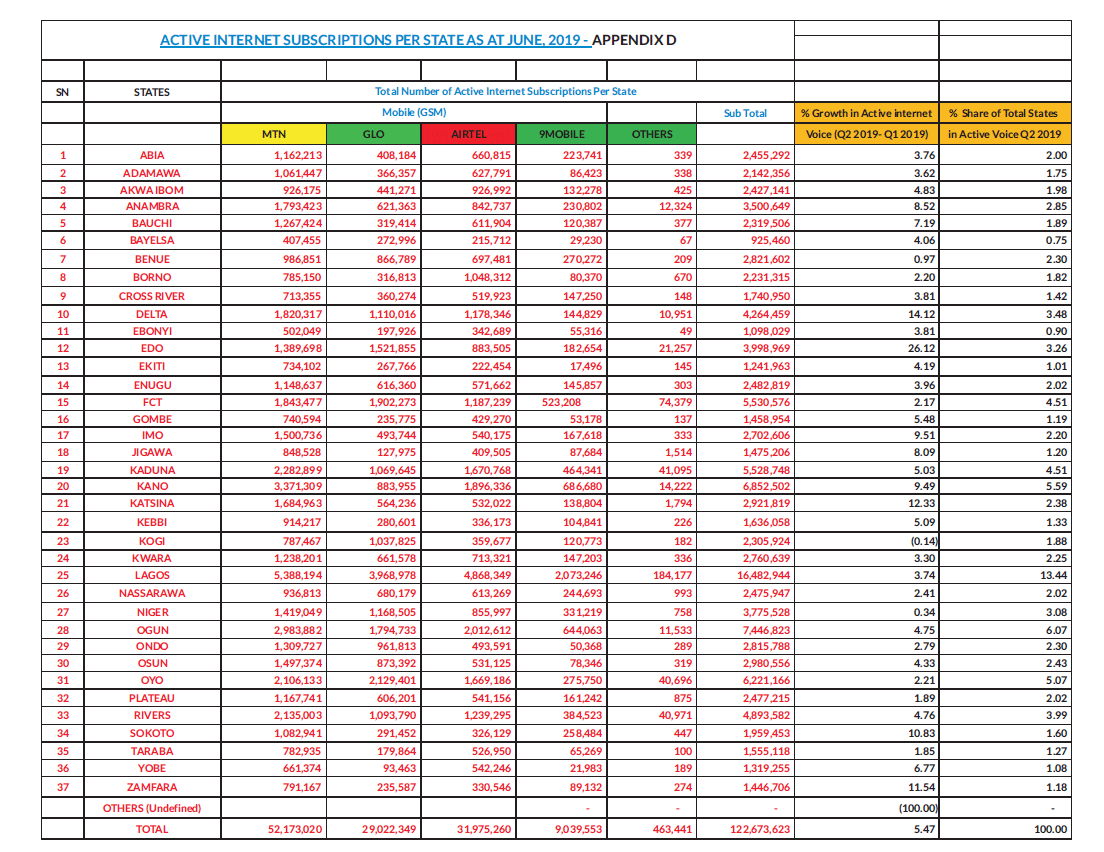 Recall that in 2017, the CBN moved to implement the cashless policy in these states with a plan to include other states in stages, but reversed the order later in the year.
Nigeria's apex bank states that nationwide implementation of the cashless policy will begin from March 31, 2020, and users are encouraged to make use of e-payment channels for transactions exceeding the stated limit.