Gbadebo Ojikutu and Samson Adegunle, two young minds passionate about software development and marketing, are taking on a perceived problem in the legal space.
The inspiration to delve into the legal industry came from a request by a law firm to create an automated solution that simplified legal practices for lawyers. But little did they know that this would turn out to be a life mission.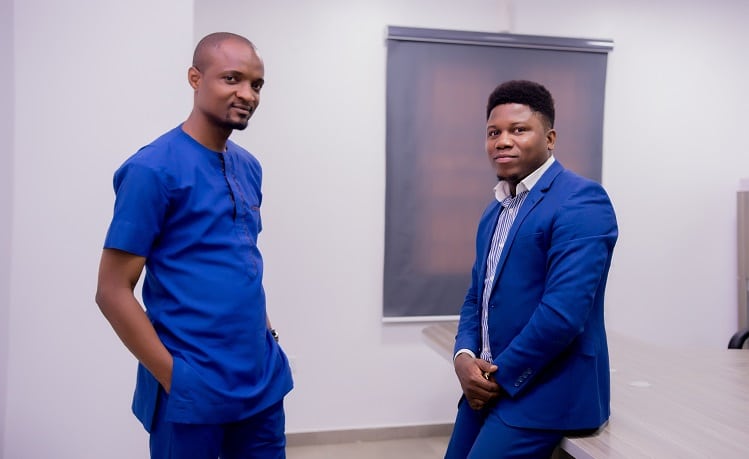 What they found out was that a lawyer's task is generally demanding. Asides advising and representing clients in court, lawyers are saddled with myriads of activities such as paperwork handling, billing, amongst others. Regardless, the lawyer has to create a balance between these activities and still satisfy the clients' request.
Realising how difficult this can be, they both came up with NextCounsel around 2017.
A simplified solution
NextCounsel's solution is a smart software that identifies with the challenges of law firms, lawyers and legal units of organisation and companies. Because if legal billing rates are to be commensurate with total workload and time expended in delivering services, clients may be discouraged from using lawyers' services.
But in a situation where lawyers are able to automate repetitive tasks and focus on those achievable only through human effort, time is not only saved on work but their services become somewhat affordable.
This efficient and cost-saving method is what NextCounsel's solution is built around. It automates their complete workflow using basic tools like CRM, Time and Billing system, Document Management and Accounting systems, among others.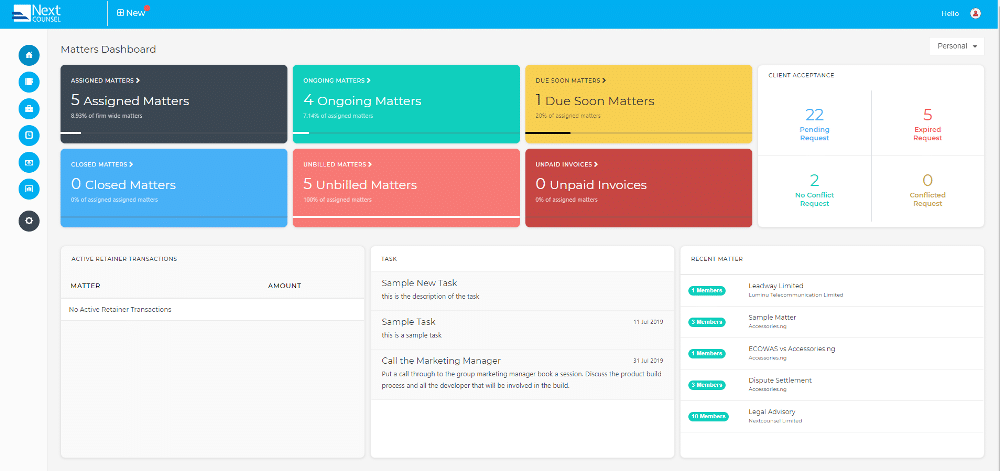 The eclectic nature of the software means it can run on multiple platforms ranging from full web to mobile interface. Likewise, it is flexible enough to fit in all types of law firms regardless of capacity. That's not all.
Operating as an independent solution, NextCounsel captures all requests without a need for external integration. The solution can rearrange and back up documents. And leading to a court session, the solution is able to send reminders to lawyers.
These capabilities may have played a great part in helping NextCounsel build its client base. Within the space of two years, NextCounsel has been able to on-board a total of 30 law firms and over 1500 lawyers in its database and completed an expansion to Ghana.
"We saw the need for automating practices in the legal industry and took up the challenge to fill that gap. And what we have created is indigenous, intuitive and tailored for the African market," explains Adegunle.
Growing through the barriers
As typical of many B2B ventures, NextCounsel still has challenges with accessing the market. Apparently, there is a knowledge gap problem among legal practitioners.
"Some law firms are still stuck in the manual processes so much so that having a budget to cater to technological services seems a far-fetched idea. But in spite of this, the practicality of automation cannot be overruled," clarifies Gbadebo.
The least NextCounsel is doing to remedy this challenge is deploying marketers who work on converting prospective clients to paying clients. And it is paying off.
In 2018, the startup raised an undisclosed early-stage, funding from EchoVC Partners. The funding majorly aided the expansion to Ghana last year. The startup is however not reliant on funding for growth as Gbadegbo would confirm. It licenses its software on a monthly subscription basis and in its first year made over $85,000 in revenue.
Going forward
As part of efforts to deepen its penetration, NextCounsel has kick-started an initiative to educate key players in the legal industry on the need to incorporate technology into their company's management. This is happening at a time where the startup is perfecting plans to expand to East Africa.
In the meantime, the plan is to keep working at improving lives through technology by automating tedious processes and at the same time contribute to economic growth.