Last week OgaVenue, the online venue listing and booking company founded by Andrew Airelobhegbe, announced the launch of OGA Halls.
The startup launched the service with its first OGA hall, a 5000 capacity banquet hall located at Ota shopping mall along Lagos-Abeokuta express way.
OgaVenue's brand of halls according to Andrew are acquired from its vendors either through partnership or leasing. And going forward, it will hope to replicate such halls across Lagos. But how confusing can this get?
The primary brand, OgaVenue, has venues listed in more than 17 states of the federation and also has completed booking for over 9000 venues in Nigeria and Kenya.
Why then is it setting up a brand that is basically offering the same service as OgaVenue and invariably positioning the hall brand as a competitor to its existing vendors?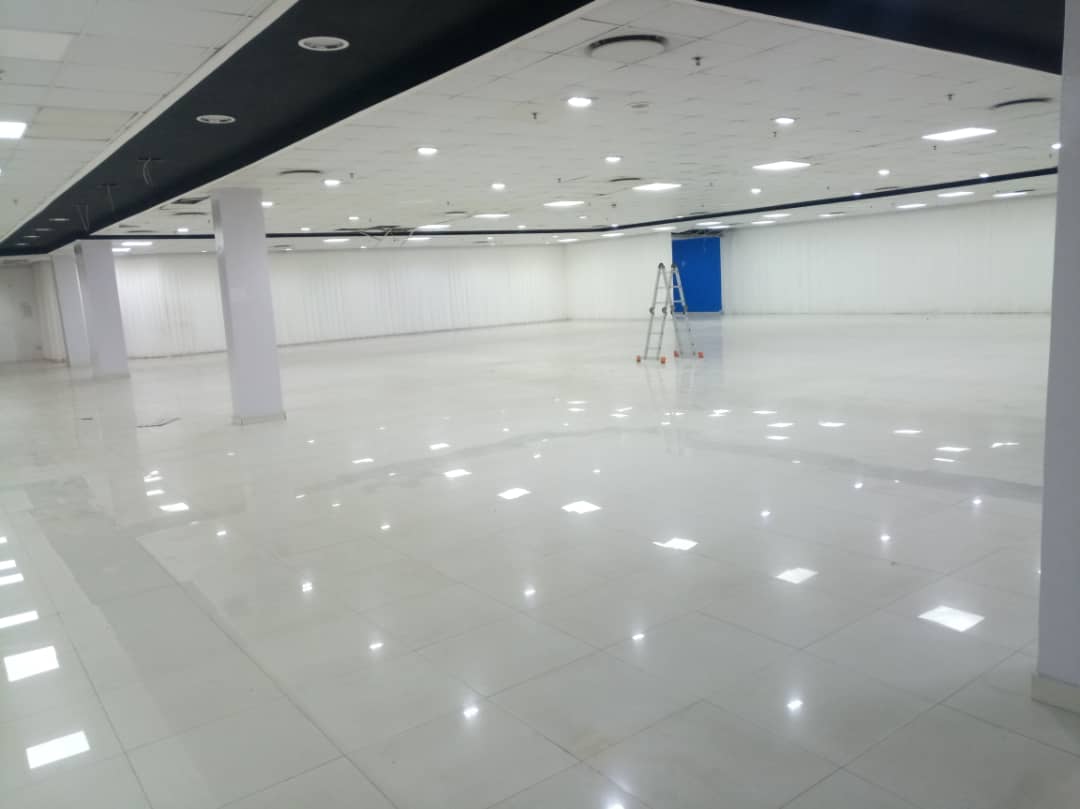 Venue booking in Nigeria is huge as people are constantly in need for space for their flamboyant weddings, concerts, fashion shows, corporate events and even small private gatherings. With venues ranging from ₦150, 000 ($413.79) to about ₦5,000,000 ($13793.10) per event, there's so much money to be made from the business no doubt.
But just about how much of this revenue goes to the online listing and booking companies?
Uche Aniche, founder of competing platform, Venue Hero, recently posted a cryptic message on Facebook about how he can't run his company anymore but instead is ready to transfer ownership to anyone interested.
"357 weekly visits, average of 2-3 bookings weekly, multiple enquirers that can lead to more bookings but I can't run it anymore. If you are interested, hit me up. Need someone who can take this and help it realize its potential. The opportunities we saw when we created it is still there untapped," the Facebook message reads.
Even though the booking space is profitable for venue owners, the online space is a harder play, according to him. He goes on to acknowledge how vendors are yet to come to terms with having their venues booked online.
This amongst others is responsible not only for the decline in profit for the online booking platform but also the huge volume transaction which happens offline.
It comes as no surprise Uche admits the online booking platforms are at a disadvantage to offline vendors due to a general lack of awareness about online booking.
Interestingly, this is not a reality that is lost on Andrew, who admits that even though they are trying to ensure a lot of transactions are done online, OgaVenue is looking for avenues to get the offline people to come online.
OGA Halls, according to Andrew, is a mix of both the physical and online play. Meaning that, for as many customers who walk into the halls and interact with people, the actual booking is still carried out online.
In a way, the offline experience (OGA Halls) gives OgaVenue some sort of brand equity considering how damaging issues with quality control and trust online can get.
Perhaps it's safe to say that in OGA Halls, OgaVenue may have figured yet another important hack for an industry that could potentially offer players more.