On the 1st of June 2019, over 3000 technology enthusiasts, innovators, entrepreneurs and experts convened at the Pistis Conference Centre Lagos, Nigeria to make history. This was no ordinary technology conference. This was the third edition of Techpoint Inspired, now arguably the largest paid technology conference in West Africa.
This year, in an unprecedented move, we made the decision to charge a general entry fee to our event. This was a huge risk on our part but it was necessary to validate our hypothesis; as we inch closer towards the new decade, Africans are increasingly placing more value on knowledge that will empower them to leverage technology in shaping their future.
Giving thanks
Without a doubt, Techpoint Inspired 2019 was a smashing success. But it wouldn't have been possible without our sponsors, partners, speakers, facilitators, judges and especially you our audience.
Volunteers
Year in, year out, we've had some of the brightest and most passionate young minds in Nigeria volunteer to assist us with logistics, photography, hospitality and many other crucial elements on the day of our events.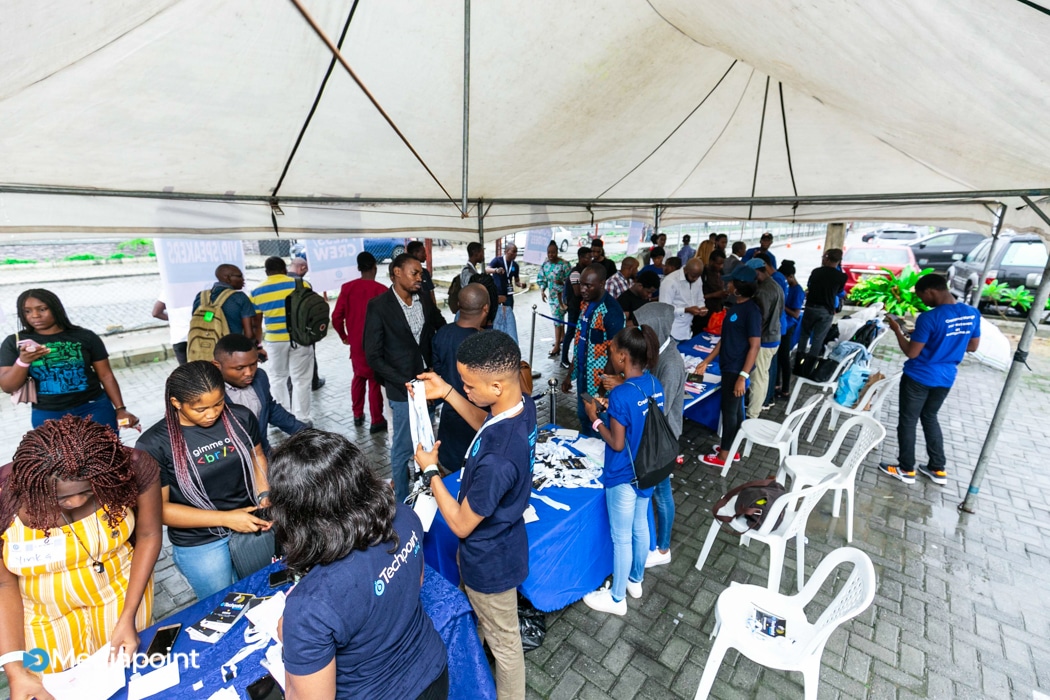 I would name all of them but they were so many that I am worried that I might forget someone. Thank you so much guys, from the bottom of my heart.
Speakers and workshop facilitators
The event kicked off with a series of riveting keynotes, across a variety of topics, given by 8 speakers.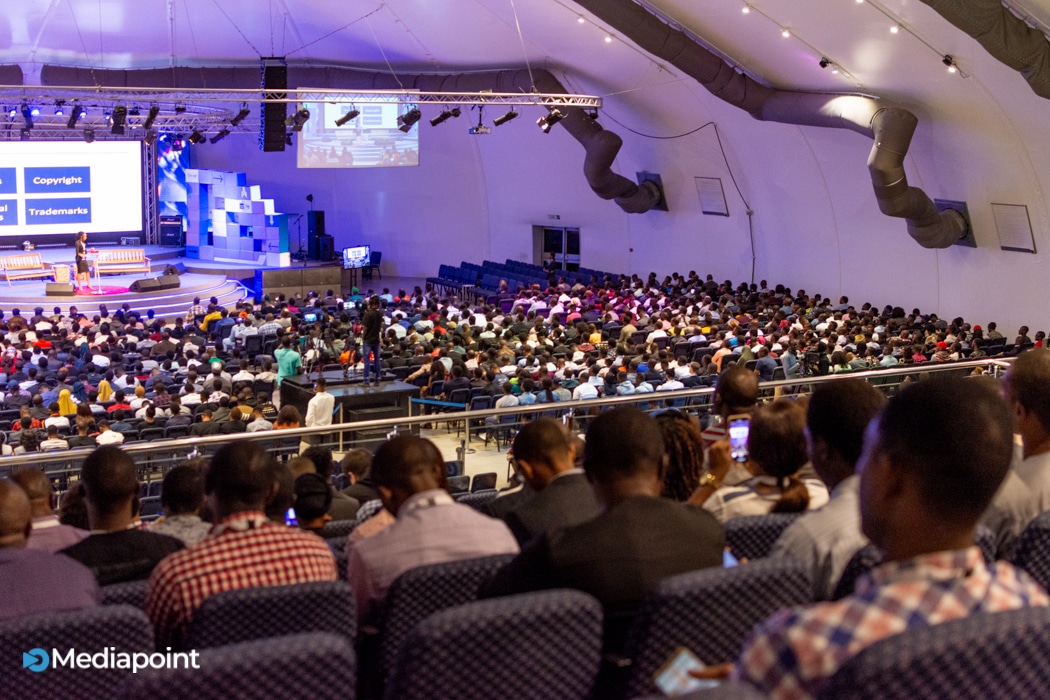 This year, we also introduced workshops, to serve as deeper dives into keynotes given on the main stage. Workshops were broken into 3 categories:
The Future of Work
Artificial Intelligence and Robotics
Blockchain and Cryptocurrency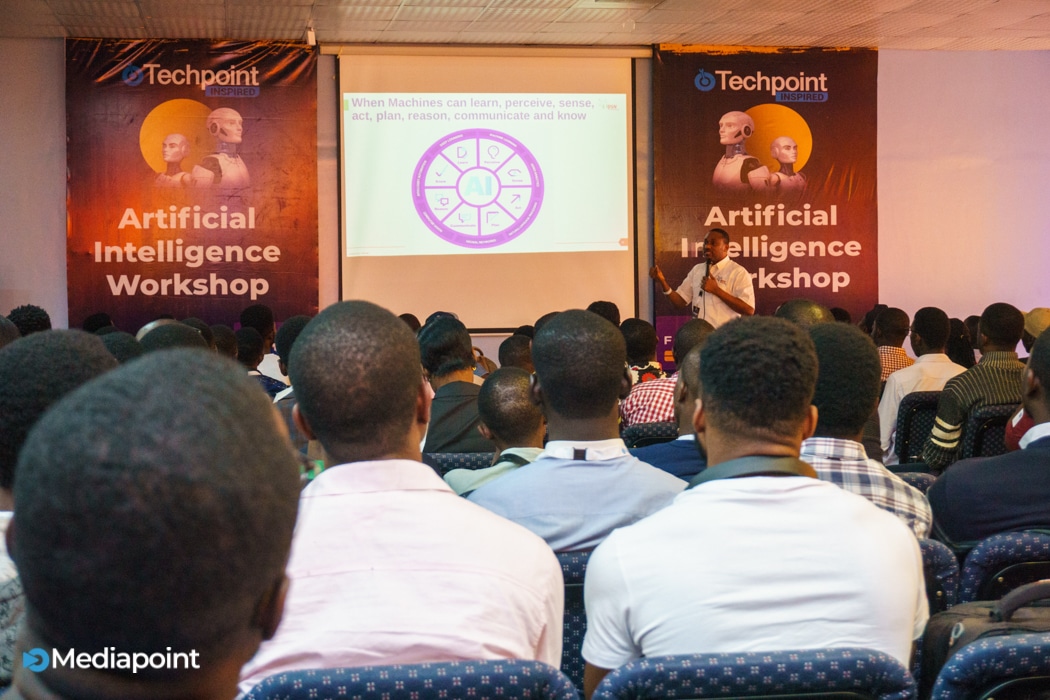 We want to specially thank every single keynote speaker, moderator and worskhop facilitator who helped make this a reality.
The Inspired Technovation Challenge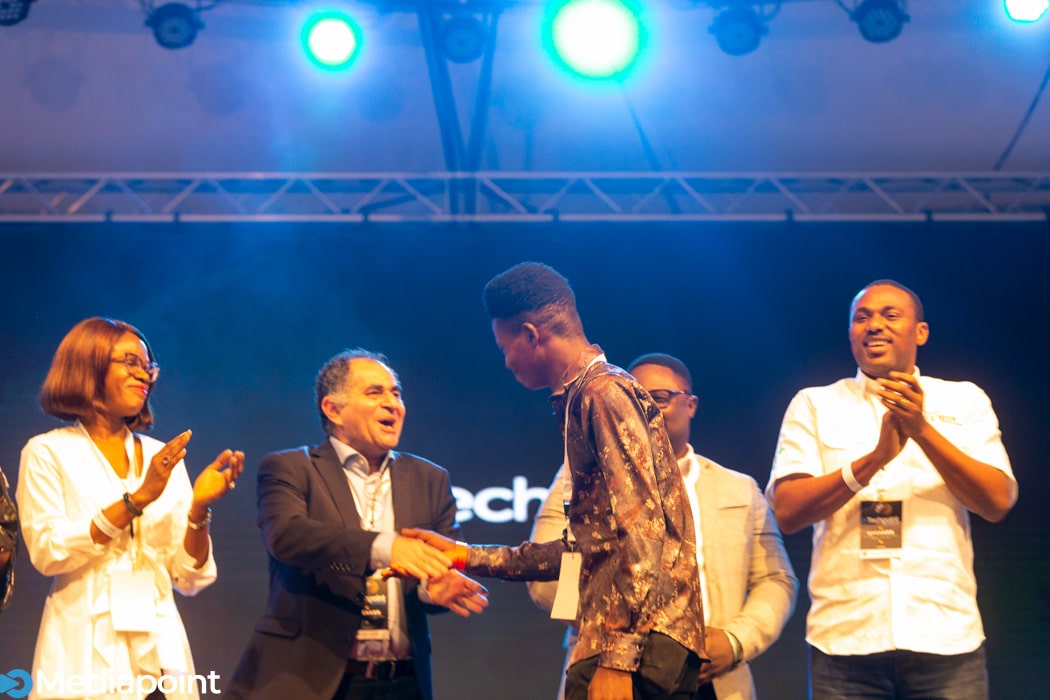 Techpoint partnered with the University of Sussex, United Kingdom to host the 'Inspired Technovation Challenge' during Techpoint Inspired 2019.
Congratulations to Liberty Oyugboh who went home with the winning prize of £6000 scholarship + ₦70,000.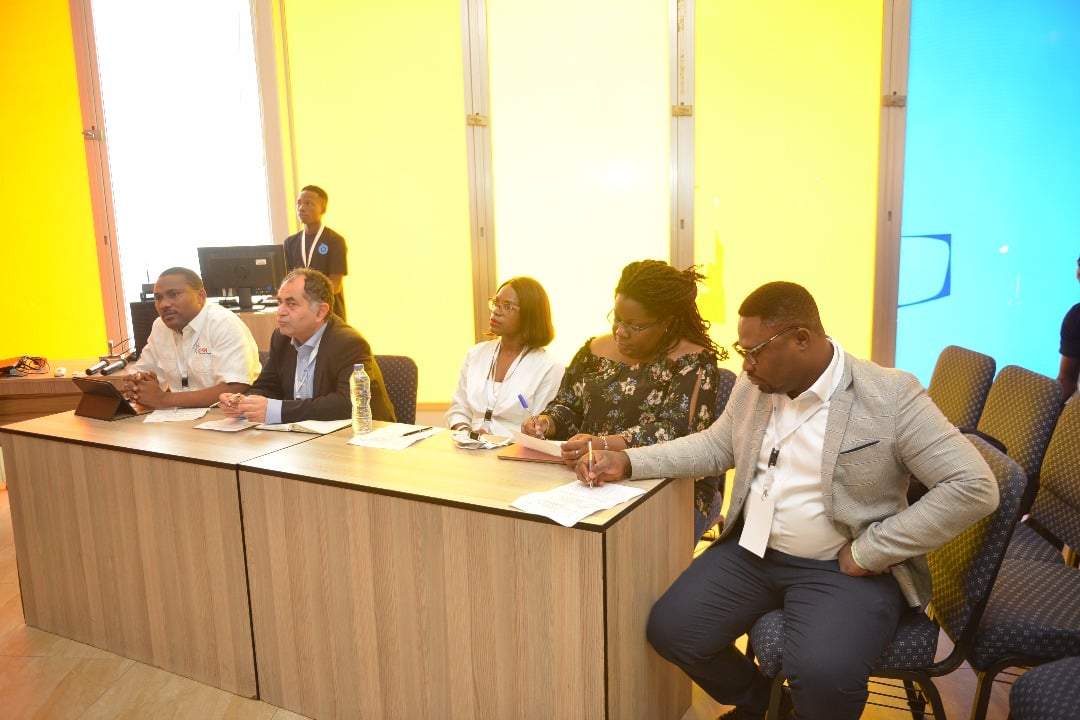 More importantly, many thanks to the University of Sussex and our panel of independent judges.
Other partners
Logistics
Many thanks to EventPrime and Allevents who helped us with ticket processing and management.
We also had GIGM, Uber and Matatu Keke Taxi (now Zido) come on board as logistics partners. They all offered discounts and free rides to attendees from all across the world.
Special thanks to Toyin and her Flora Events team for assisting us with planning and coordination.
Workshop
We were thrilled to discover SiBAN, a thriving community of blockhain experts and enthusiasts in Nigeria who we partnered with for the Blockchain and Cryptocurrency workshop. Thanks for your help guys.
Media
It's not enough to host a well-attended event, it's also important that people know about it. We had a lot of help from our media partners.
Thank you so much guys for coming through.
Exhibitors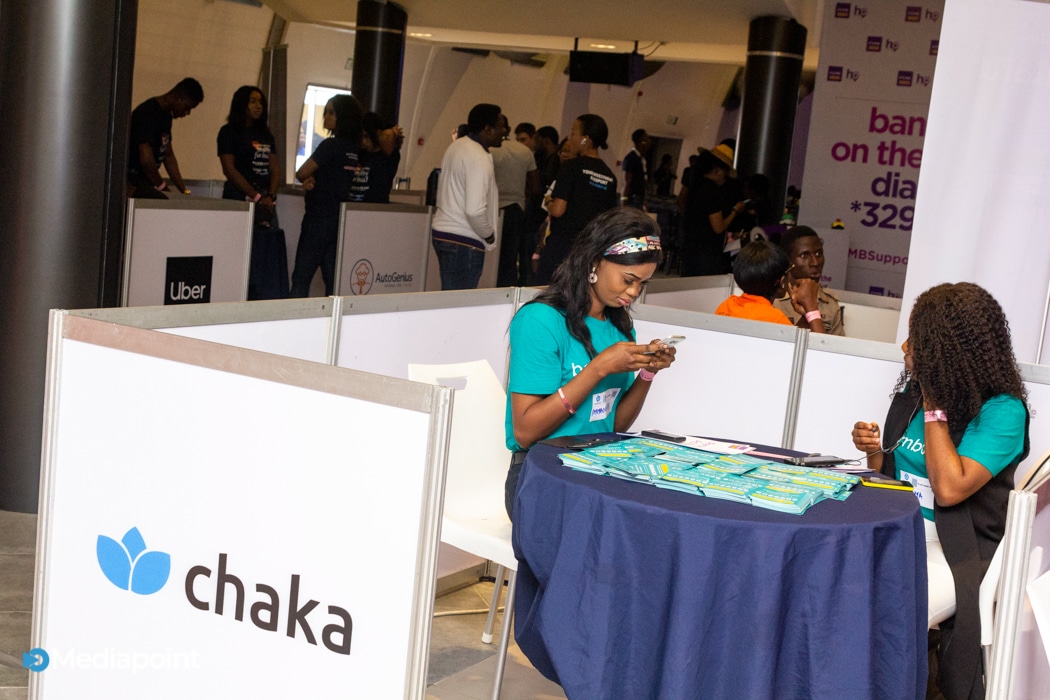 We had several companies exhibit at Techpoint Inspired this year and if the outpouring of positive feedback was anything to go by, most of them were able to connect with consumers and learn more about other businesses.
Here's saying a big thank you to everyone who paid to exhibit.
Ticket purchasers

Gold Attendees and Students
This is recognising everyone who paid for a regular or student ticket. We were particularly impressed by the turn out of students; the future is indeed bright. Thank you so much for trusting us to deliver.
VIPs
We had a record number of people who paid for VIP tickets to Techpoint Inspired. Asides perks like special sitting arrangements, complimentary breakfast and lunch and access to network directly with speakers and other dignitaries, we also hosted them to a cocktail evening the day after the event.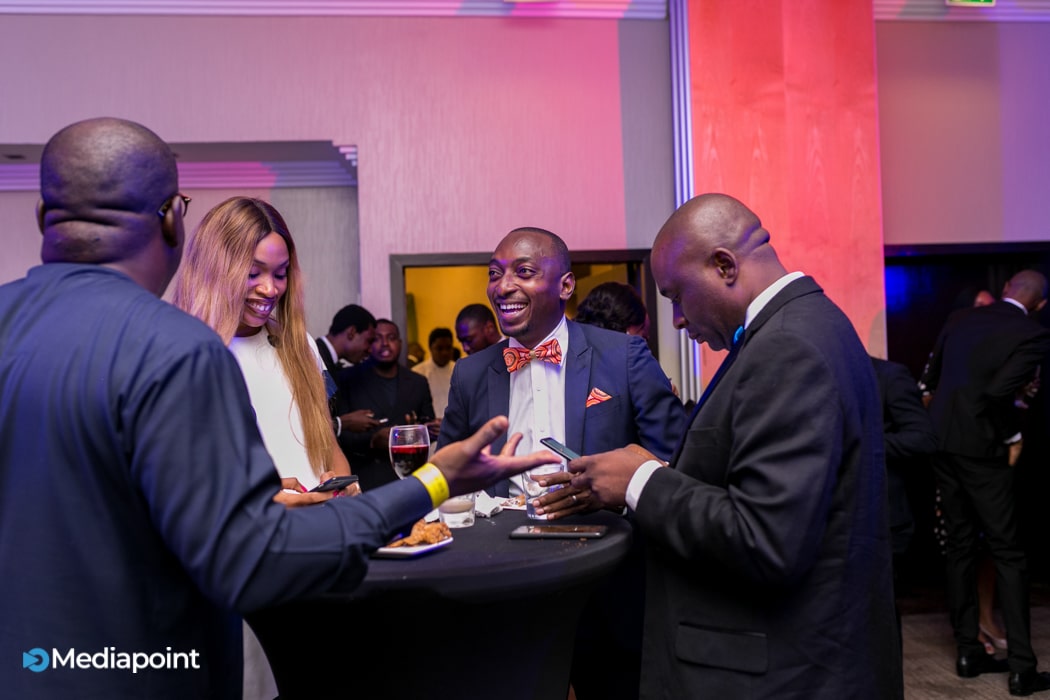 I feel the need to mention every single person that paid for a VIP ticket but, seeing as they number in hundreds, that would be a tall order. Thank you so much for believing in us.
You can watch highlights of the cocktail evening (by SmartNation TV) here.
Sponsors
We want to say a special thank you to all our sponsors, we couldn't have done this without your support.
Unicorn
First City Monument Bank (FCMB)
Series A
Seed
MainOne (connectivity sponsors; provided free internet for the whole day)
Remita
Lagos Innovates
Jackson, Etti and Edu
Kirusa
Luno (Blockchain & Cryptocurrency category sponsor)
Smile Identity
Renmoney
Michael and Cecilia Ibru University
Ticket sponsors
These partners gave away complimentary tickets to some attendees. If you got a sponsored ticket, you should give them a shout out on social media.
Event coverage/highlights
You can watch complete videos of all the keynote speeches on our YouTube channel here.
Also, this comprehensive highlight video by Cryptotvplus is quite apt
What next?
Since 2018, we've hosted two major events a year -- Techpoint Build and Techpoint Inspired.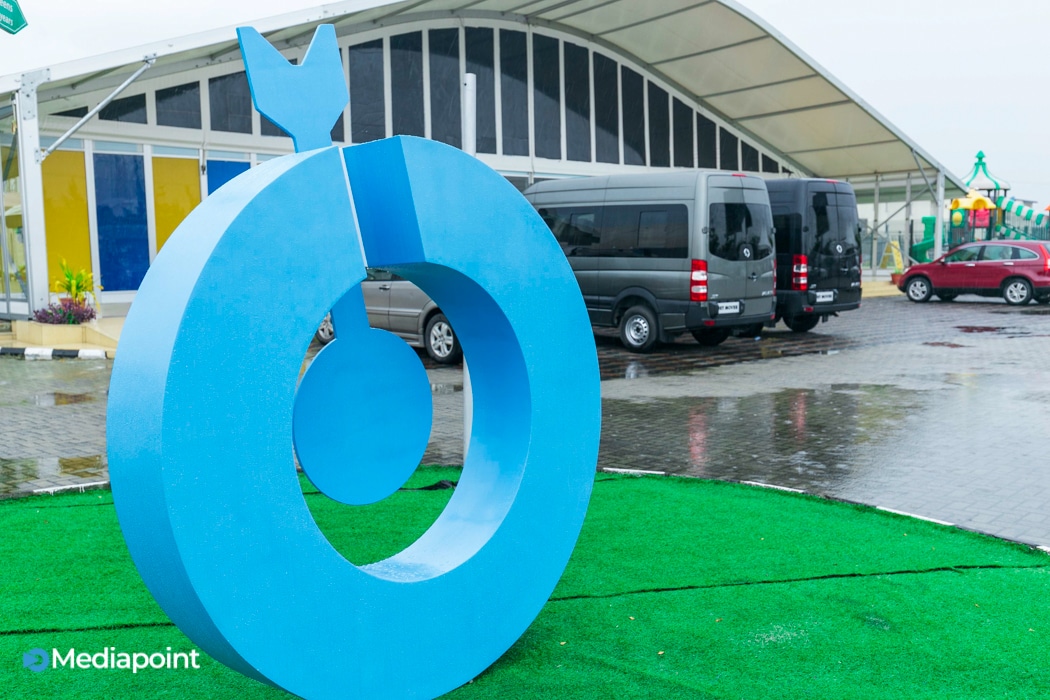 Going forward, we will be merging them both into one event -- Techpoint Build -- which we will host in West Africa and East Africa.
Also in 2020, we will be hosting the very first edition of our awards night, dubbed 'The Builders Award'. This has been almost five years in the making and we can't wait to see it come to fruition.
More info on these to come soon.
Finally, we need your feedback
No event is complete without honest feedback from attendees, partners and sponsors. We need your honest feedback. Please take a few minutes to fill this short survey.