On March 19, 2019, Instagram announced that it is testing a new checkout feature that allows users to buy products and pay without leaving the app.
"When you tap to view a product from a brand's shopping post, you'll see a "Checkout on Instagram" button on the product page. Tap it to select from various options such as size or colour, then you'll proceed to payment without leaving Instagram. You'll only need to enter your name, email, billing information and shipping address the first time you check out," reads the company's announcement blog post.
It will also help customers track their orders within the app. Checkout on Instagram hopes to reduce the issue of checkout abandonment faced by business owners where customers do not go through with their purchase in frustration of being taken to a separate site.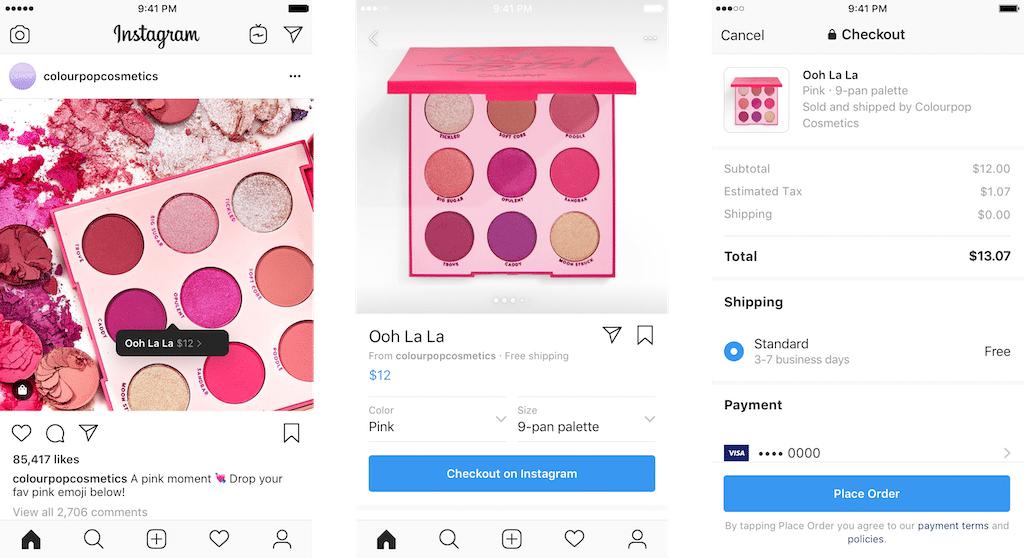 The social networking company is currently testing the feature with 20 popular fashion brands including Adidas, Burberry, Zara, Outdoor Voices, Prada, Kylie Cosmetics and Nike.
Building towards the new feature, Instagram launched two shopping features last year -- Shopping in Stories and a personalised shopping channel in Explore --  which lets people discover and consider possible purchases before clicking through to check out a merchant's website.
According to Instagram, it will be taking a cut of transactions on native checkout, although it does not reveal the size of its cut since the feature is still in the beta stage.
Should the checkout feature be eventually rolled out globally, what would it mean for eCommerce in a market like Nigeria?
Instagram checkout in Nigeria
For many brands around the world; both great and small, Instagram is more than just a social media platform where people go to show off their glamorous lifestyles. It has become a great marketing platform to reach potential customers from everywhere in the world.
According to Vishal Shah, Instagram's Head of Product, there are about 25 million businesses on the platform globally, half of which do not list a website.
Olamide Okuneye, founder of Dunni_Corals Accessories, a Lagos-based fashion accessories brand says she's been running her business page on Instagram for the past two years.
With no official website for her business and little to no active presence on other social media platforms, more than half of her sales come from Instagram, while the others come from offline and referrals.
"When a customer shows interest in a particular accessory, we take it to the DM. In the DM we discuss the price of the item and delivery and I send them my account number. As soon as they send proof of payment, I begin processing the order for delivery."
Despite the debate in the Nigerian eCommerce space on whether or not to scrap pay on delivery (PoD) and its implications, Instagram merchants do not confirm orders until payments are made by their customers.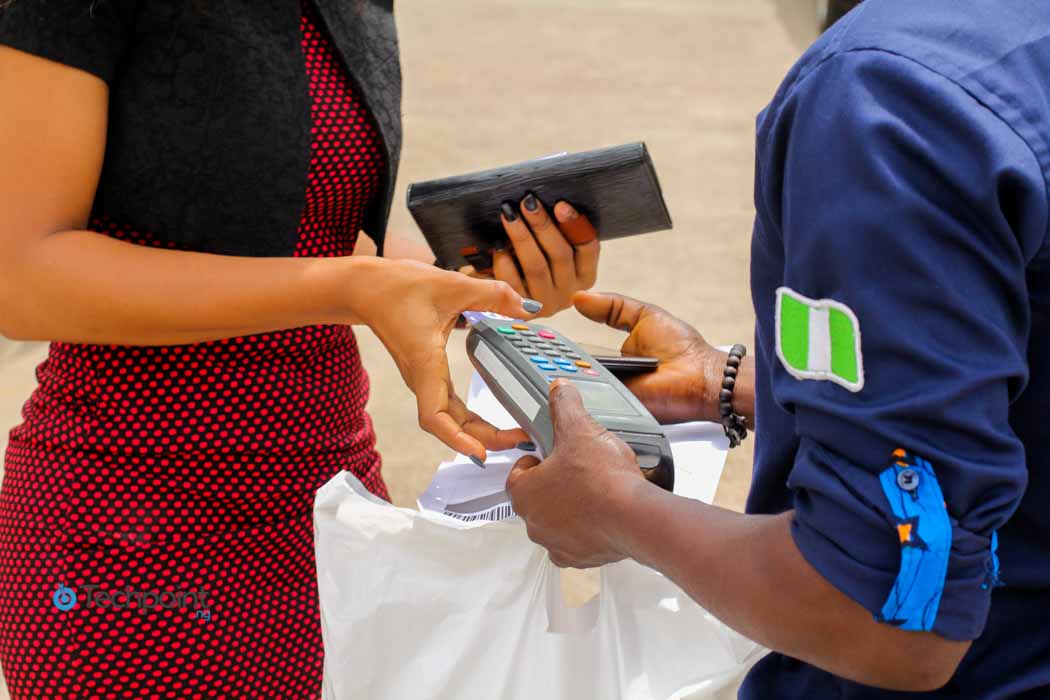 And while established eCommerce players seem to be struggling for various reasons ranging from trust, payments, to logistics, Instagram merchants are making daily sales in the thousands.
The sales process is typically seamless but Instagram wants to make it even more seamless with its checkout feature.
"It'll definitely make shopping on Instagram easier for customers," says Olamide. "They would not have to send a DM or contact me on WhatsApp and start waiting for me to respond. This seems more automatic and faster."
Chy Onwuka, founder of FabricsNG, an online fabric company agrees with Olamide.
"For customers, I think it'll make their shopping life easier and quicker because everything can be done in one place. No need to be redirected somewhere else to complete their purchase. For companies that have few product offerings, it'll be great too,"
On the other hand, Chy believes that it will have a negative impact on more established eCommerce platforms like hers.
"For companies like FabricsNG, that have over 1000 products with different descriptions and over 250 newly added fabrics weekly, this might not be ideal for us because it'll severely limit the amount of shopping that can be done."
She also fears that customers may get used to Checkout on Instagram and make it their preferred shopping platform, which will be detrimental to many eCommerce players.
However, she believes it doesn't exactly have the power to phase out eCommerce as we know it in Nigeria.
"There are still loads of value offerings you can get from an eCommerce website like loyalty points, your account history, related product suggestions, etc. So until Instagram checkout becomes that detailed, some traffic (albeit reduced) will still come to eCommerce websites."
Social commerce as the future of eCommerce in Nigeria
According to a recent McKinsey report, eCommerce in Indonesia is now an $8 billion-a-year industry, $5 billion of which is generated from formal eCommerce transactions while $3 billion is generated from informal commerce, also known as social commerce.
Indonesia, much like Nigeria is mobile-first, as it skipped the digital evolution from personal computers to laptops and went straight to the use of smartphones. According to reports, as a result of its increasing Internet and smartphone penetration in Indonesia, social commerce accounts for 40% of all eCommerce sales in the country.
Even though there is no real report on the impact of this informal aspect of Nigeria's eCommerce, there's no doubt that much of online shopping happens on mobile as a result of the country's growing smartphone and Internet penetration.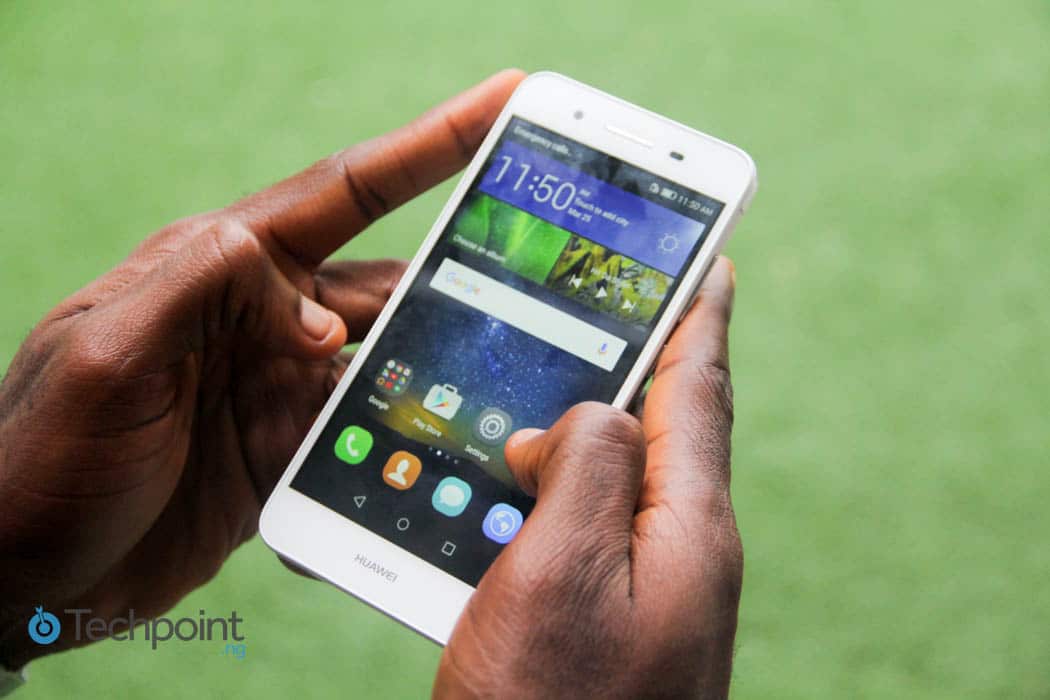 And a large percentage of eCommerce transactions take place on social media platforms including WhatsApp.
"Social commerce is the future," says Bankole Alao, founder of Pepperest, a startup that provides on-demand escrow services for social commerce transactions.
"If you check the Nigeria Inter-Bank Settlement System Plc (NIBSS) report and compare it with the eCommerce report, you'll find a gap in web payments/transactions. We have a hypothesis that some of it is social commerce on WhatsApp, Twitter, Facebook and Instagram," he adds.
It also helps that many social media platforms are making it easier for small business owners to reach and engage customers by launching business-friendly features, like the Instagram Checkout.
As more Nigerians get on the Internet and are more open to shopping online, there are indications that they may favour social commerce over formal eCommerce. Perhaps, what the Nigerian eCommerce space needs is to begin to incorporate the power of social in its operations.