Across Africa, both banks and fintech companies are not holding back in the fight for relevance in the digital space. Banks especially continue to launch products and services that are designed specifically for the online community.
In 2017, Nigeria's Wema Bank launched ALAT -- a full digital banking platform. Over the years, the industry has seen banks integrating chatbots among other digital channels towards serving their customers better.
---
Suggested Read: How Nigerian banks are innovating with 'WhatsApp Banking'
---
The introduction of digital channels questions the future of physical structures like branches in the banking industry in Africa. Indeed, banks in the continent are already taking the digital leap.
South Africa's Standard Bank recently made a move to take digital banking to another level in Africa. In a recent press release, the bank made known its plan to implement a new banking delivery model that will affect 1,200 jobs. Ninety-one branches will also be shut down as well.
Standard Bank operates in 17 other African countries including Nigeria, but according to the Head of Africa Media Relations at Standard Bank Group, Kate Johns, the new model is limited to South Africa alone.
The shift to digital channels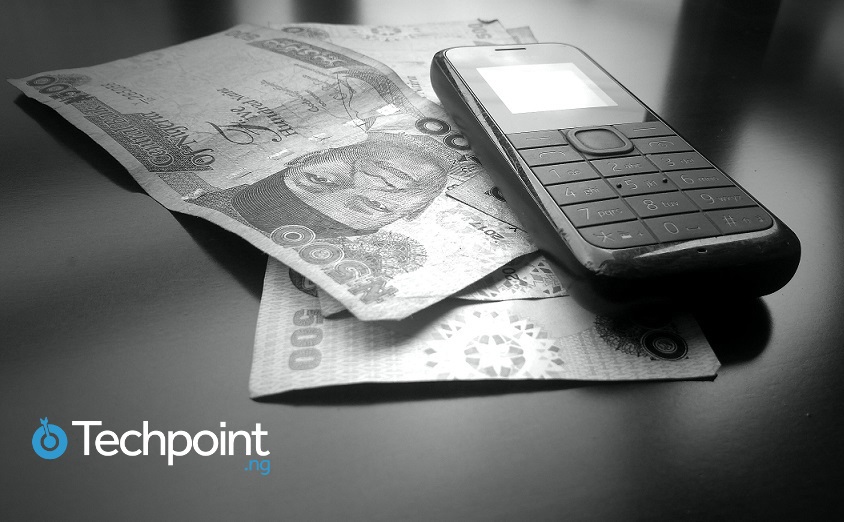 Apparently, Standard Bank has seen a yearly decline of about 14% in the volume of branch transactions over the past three years. Conversely, there has been a steady increase in the use of digital channels within the same period in the country.
"The net result is that only 1.5% of transactions in South Africa are being done with tellers in branches," Johns told Techpoint.
All these definitely reduce the need for physical bank branches. With the increasing usage of digital channels, banking operations become leaner while also providing valuable insights towards improving customer experience.
Beyond South Africa, Standard Bank has seen considerable progress in its other African markets where it has launched similar online and digital products. But in spite of this progress, the customer base it is targeting in those markets are the digitally literate.
The choice of limiting the model to South Africa aligns with a 2018 report which claims that Southern Africa has the highest internet penetration in the continent with 51%. On its own, South Africa achieved 54% internet penetration, as at 2018.
Combined with high literacy level which, according to a 2010 study by the United Nations Educational, Scientific and Cultural Organisation (UNESCO), is over 90% (for population 15 years and above), it is little wonder that over 70% of South Africa's adult population is within the financial system.
Compare with Nigeria where there is similar internet penetration but literacy rate is below 60%.
The peculiarity of the Nigerian market
The combination of low internet penetration and low literacy level is a potential challenge for digital banking.
The Nigerian banking industry processed a total of ₦6.5 trillion ($17.9 billion) in transactions over Automated Teller Machines (PDF) in 2018, which shows that there is still some level of demand for cash in the country.
On the likelihood of shutting down physical branches due to the adoption of digital channels, Head, Digital Banking at FCMB, Julius Wanyaga​ said it will take more time before Nigerian banks can make such a move.
"Financial inclusion is still low so the digital ecosystem wouldn't grow as fast to make people require less cash and more digital money," he affirms.
As it is, the distribution of financial services through alternative channels like agents is largely inadequate pending when the Central Bank of Nigeria's Shared Agent Network Expansion Facility (SANEF) -- that is expected to have a network of 500,000 agents -- takes root.
In spite of the peculiarity of the market, Nigerian banks are already laying the path for the full digitisation of the industry. With ALAT for instance, Wema Bank appears to be preparing to take the digital banking leap on a full scale, which will most likely lead to branches being shut down.
As more people get connected to the Internet, the chances of a higher financial inclusion rate in Nigeria will increase as seen in the correlation between internet penetration, literacy rate and financial inclusion in countries like South Africa and Kenya.
The future
Digital banking solutions, no doubt, will ensure that more people have access to financial products and services. These will play a crucial role in development on the continent and reducing inequality in the long run.
Johns believes initiatives like no-fee digital banking and the ability to transact using a digital wallet, even without a bank account, will go a long way in onboarding people into the digital banking system.
For Nigeria, the future of digital banking is bright, according to Wanyaga,​ as banks and fintechs will continue to develop digital financial products that create significant value to the financially unserved and underserved because "the only way to reach these people cost-effectively is using technology".
The value to be derived from these products, Wanyaga believes will encourage people to go through the learning process. He referenced Kenya's Mpesa which inspires even illiterate to learn how to use the service.