With less than 24 hours to Nigeria's presidential elections, there's tension among the citizens and as expected, a heightened wave of unverified news across most online platforms Nigerians rely on for information.
Twitter, one of the most popular networking sites used by Nigerians wants to position itself as a reliable source of information during the elections.
On Tuesday, February 12, it started a thread that curates verified updates of the upcoming Nigerian presidential elections through its Twitter Moments official account.
On Saturday February 16, Nigerians will vote for their next president.

This Thread follows the story of #NigeriaDecides2019

— Twitter Moments (@TwitterMoments) February 12, 2019
As in the usual fashion of Twitter Moments, the thread is backed up with a series of tweets from relevant and verified handles ranging from those of local and international media organisations, journalists, celebrities, civil organisations, political analysts and other concerned parties.
In addition to the dedicated Moments thread, the company has introduced a new emoji that appears when using the hashtags #NigeriaDecides2019 and #NigeriaDecides.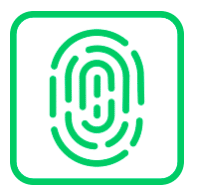 "The special emoji pictures a fingerprint in a square, reflecting the Nigerian fingerprint voting system, and it's colour represents the green of the Nigerian national flag. This design encourages conversation while also serving as a piece of voter education," reads an official statement shared with Techpoint from the Twitter HQ.
By introducing the emoji, coupled with the hashtags, Twitters hopes to make it easier for Nigerians to join the election conversation on its platform.
Speaking on the new emoji, Sinead McSweeney, VP Public Policy and Communication, EMEA said; "Twitter is the place to follow elections. It's where people come to be informed about news, politics, and the events that affect their lives. It's also the place where citizens and politicians can share views and interact with each other. With this emoji, we want to help users engage in constructive civic conversation during this important time for Nigeria."