According to a report by the World Health Organisation, developing regions accounted for approximately 99% of the global maternal deaths in 2015, with sub-Saharan Africa alone accounting for roughly 66%.
At the country level, Nigeria and India accounted for over one-third of all maternal deaths worldwide in the same year, with 58,000 maternal deaths (19%) and 45,000 maternal deaths (15%) respectively.
Clearly, Nigeria is one of the most dangerous countries in the world to deliver a child. And this has not changed considering the various ills of the health sector today.
But a mind-changing event would happen around 2016, in the four corners of a university, where Abiodun Adereni, a young undergraduate at the time, was taking a course on toxoplasmosis.
After much research on the topic, he learned about the problem pregnant women encountered during childbirth, caused largely by sepsis, postpartum haemorrhage, infectious diseases, to mention a few. He also noted how the condition seemed prevalent in areas without primary healthcare centres.
This instilled in him a sense of responsibility towards the problem, so much so that he wanted to be a part of the solution.
However, a big part of the problem was the broken healthcare chain that ensured there was no access to clean and affordable birth kits in disconnected communities, where an estimated 54 million women live and work. Therefore any solution would have to be simple, cheap and, above all, inclusive.
On the first day of the following year (2017) he then launched HelpMum, a healthcare service that will tackle the maternity problem by using low-cost innovations and the power of mobile technology.
HelpMum sells inexpensive, sterilised birth kits containing 11 essential supplies required at childbirth to ensure a clean, safe and hygienic delivery.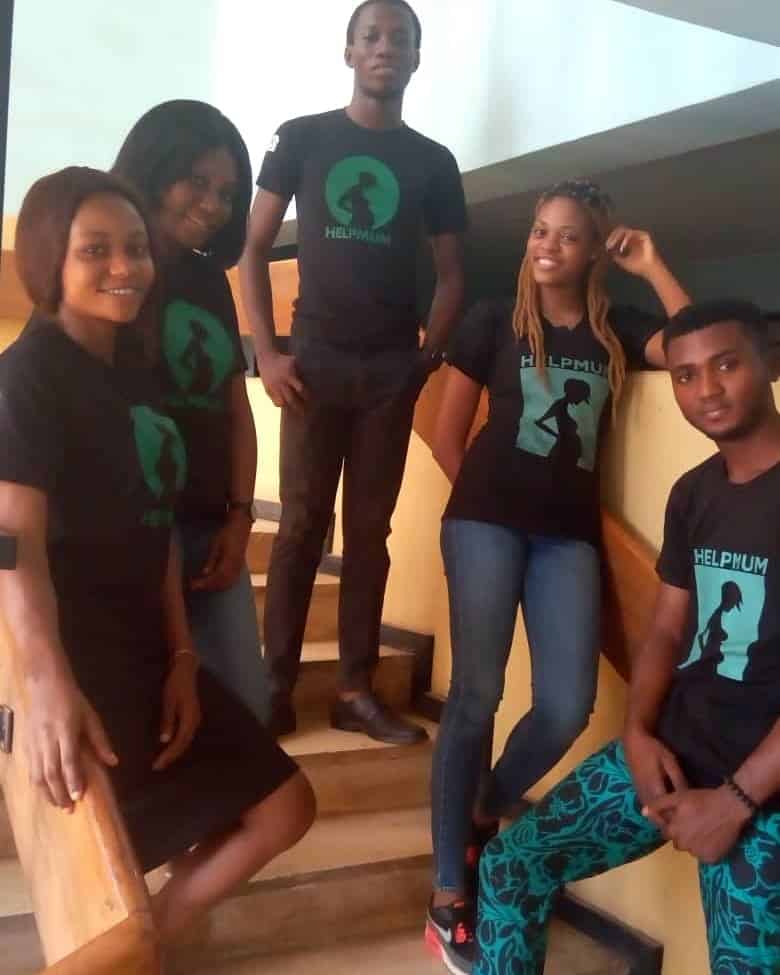 "With our inexpensive delivery kits, traditional birth attendants will use scalpel blades instead of rusty blades and glass to sever umbilical cords. A woman in labour will no longer lay on the bare floor or use a plastic bag sterilised with salt. Instead, she will lay on our sterilised absorbent delivery mat and her baby received with our sterilised infant receiver," Abiodun explains.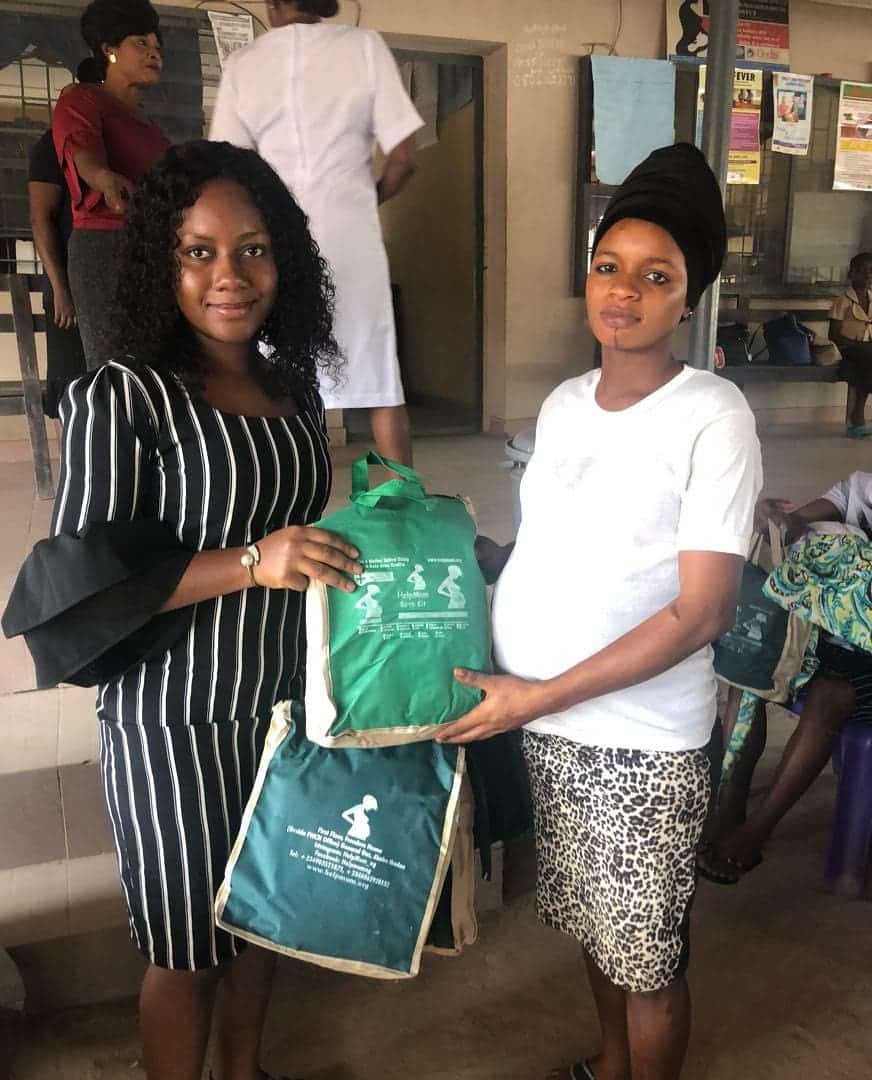 Sales of the clean birth kits are through online orders, primary healthcare centres in semi-urban areas, traditional birth attendants and head of women's associations in extremely hard to reach areas (rural settlements).
And while HelpMum is not alone in this market, it strives to differentiate itself from competition through price, mobile technology adoption, and low-cost innovation.
For instance, the clean birth kit comes with a vaccination tracker that helps nursing mothers to know the next immunisation date for their children.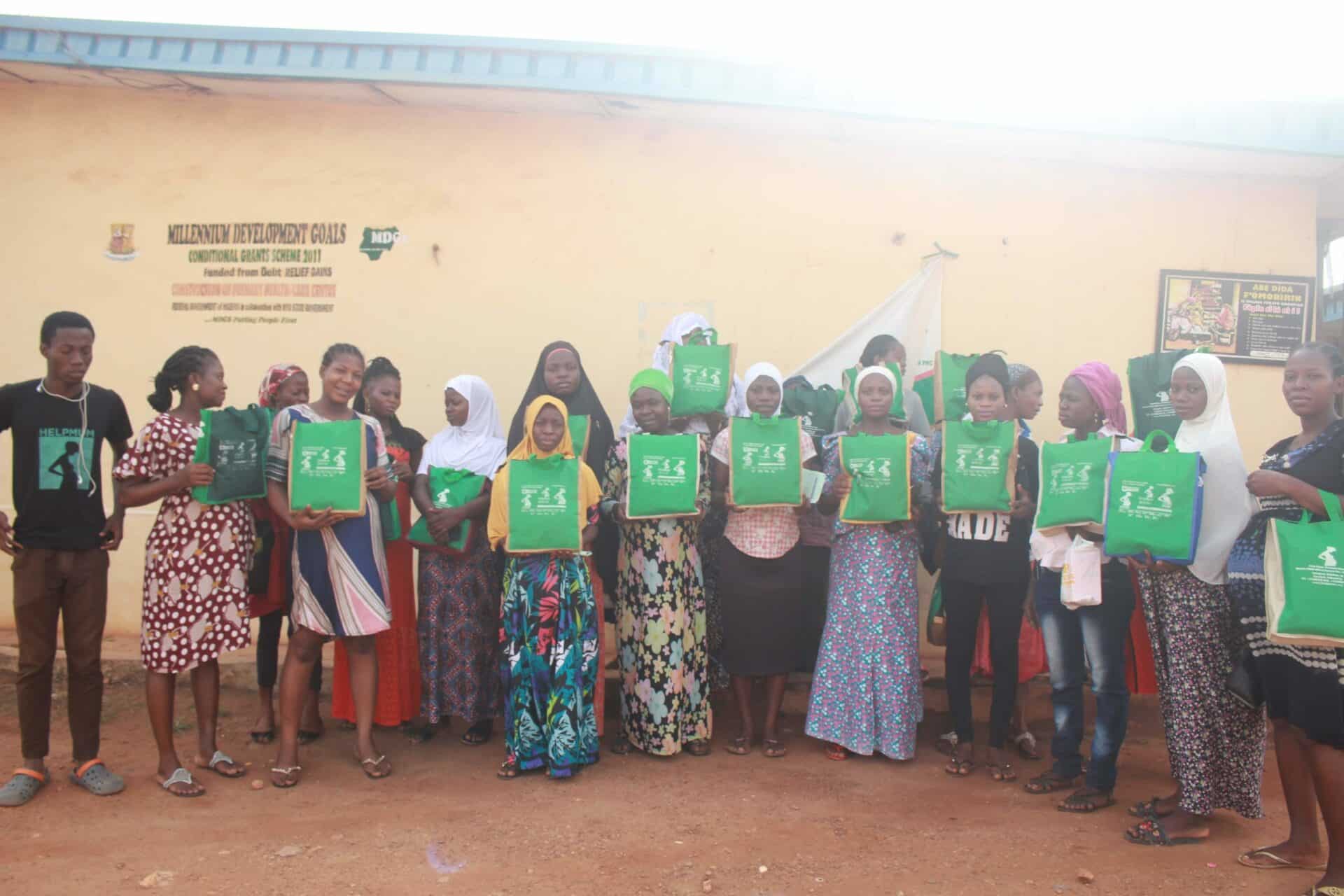 The information is delivered to these women in their indigenous language, thereby drastically reducing deaths among infants who otherwise lack the necessary vaccines needed to fight off diseases.
On pricing, a typical HelpMum kit goes for $4, and so far over 300 have been sold, although this is a far cry from its set target.
This year alone, HelpMum is looking to reach 60,000 pregnant women and newborns across the country. While this is achievable given the considerable size of the female population in Nigeria -- last measured at 90,989,254 by the national bureau of statistics in 2015 -- the knowledge gap (which often manifest through ignorance, negligence and ultimately, unsafe delivery) among women will be a major hindrance. Wooden SPA Solutions UK - The Best Value Wooden Saunas, Baths, BBQ and wood fired hot tubs
But in the event that the projections are met, HelpMum would have made $240,000 in revenue. Towards the end of last year,
HelpMum emerged as one of four winners in Nigeria that received $250,000 from Google, at the Google Impact Challenge Africa in 2018.
---
During Techpoint Build 2019, on the Pitch Storm stage, HelpMum will be competing against 11 other startups for $10,000 in equity-free prize money.