When Elo Umeh founded Terragon Group in 2009, all he had going for him was seven years of experience in the, at the time, nascent mobile tech industry and a strong conviction that mobile would be the next frontier of media and marketing technology in Africa.
What started out nine years ago as a humble digital media company -- playing in a space that Terragon arguably pioneered -- has since evolved into an enterprise software company with a range of data and marketing technology products that focus on the African market.
"Our vision is to help companies grow by intelligently connecting them to their customers on mobile devices," Elo told me during a recent chat at the Terragon HQ in Lagos, Nigeria.
"We are obsessively focused on Africa's largest mobile markets -- Kenya, South Africa, Ghana and Nigeria -- from which coincidentally two-thirds of Sub-Saharan Africa's GDP is created."
In a bid to accelerate his vision, Terragon Group raised $5m in March 2018. Empowered by this and, more importantly, nine years worth of accumulated data on Africans to boot, Elo is confident in his company's claim that, "no one knows Africans like we do".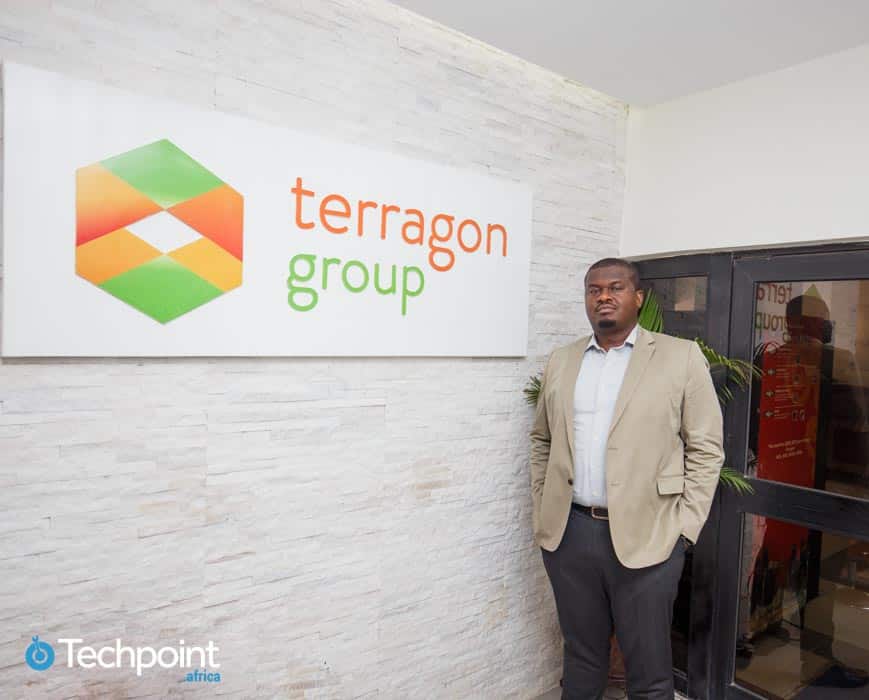 Elo Umeh shares his entrepreneurial journey and philosophy with Techpoint.
Muyiwa Matuluko of Techpoint (MM): I noticed that you studied business administration. How did you get into mobile technology?
Elo Umeh of Terragon Group (EU): I was part of the founding team of Mtech, where I worked as product manager and then account manager.
My job increasingly required me to interface with both the technology people and the business people. So because I wanted to better understand the core of my job, I took the CISCO Certified Network Associate examination. That gave me an understanding of networks and how the product can run from the mobile phone down to delivery of service.
I wouldn't say I'm an engineer now though; far from it. However, that foundation straight out of school has been invaluable.
MM: How long were you at Mtech and what prompted you to move on to found Terragon?
EU: I was at Mtech for 7 years. After working in the product management role for about 4 years, I left Nigeria to setup Mtech in Kenya, Ghana and Cote d'Ivoire (partially). I did that for about 18 months and then I came back to Nigeria.
When I came back to Nigeria, I became responsible for revenue and knowledge management across the business. At that stage, I started to think about all the work I had done in other African countries; they were starting to see some traction. But more importantly, the iPhone launched. I was in Kenya at the time. The iPhone essentially triggered the decision around starting Terragon.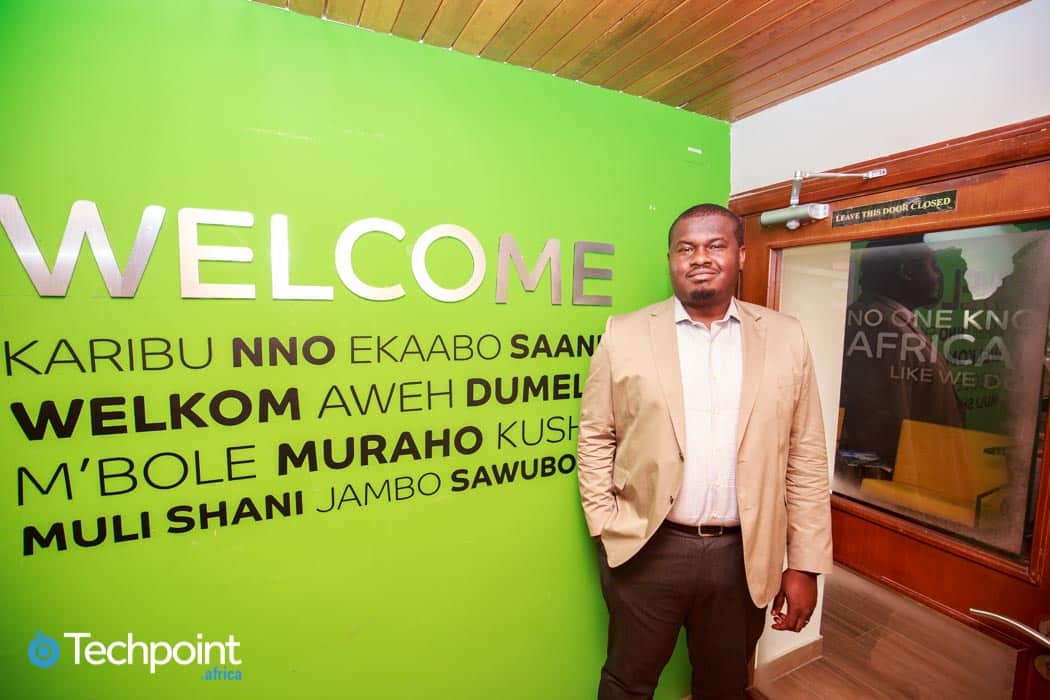 I started to think more about what the mobile phone would evolve into. I saw that media would aggregate on the mobile phone and I felt that it was an opportunity that was worth chasing in Africa. So I went on to start up the Terragon journey.
MM: How did you get the initial capital to start up the business?
EU: I did some freelance work for the IFC (International Finance Corporation) as a consultant on mobile payments. That provided the seed capital for Terragon.
MM: Did you found Terragon alone?
EU: I had a partner in the early days but it wasn't a formalised partnership per se. After about a few months, we went our separate ways. I had already registered Terragon as a company so I carried on by myself.
It took about another year to 18 months before I brought on my co-founders -- Oduntan Odunbajo, who helped build the Twinpine business and Deji Balogun, who is the CTO.
MM: At the time you started (2009), digital and mobile were hardly a thing in Nigeria or Africa. How did you manage to make a business out of Terragon, especially in those early days?
EU: Terragon is a business that has always connected to the market reality and questioned the status quo.
At inception, we were a pioneering digital media company, handling social media and internet presence for some of the biggest brands today. Yesterday, we were a programmatic play. Today, we are evolving the business to data and marketing tech.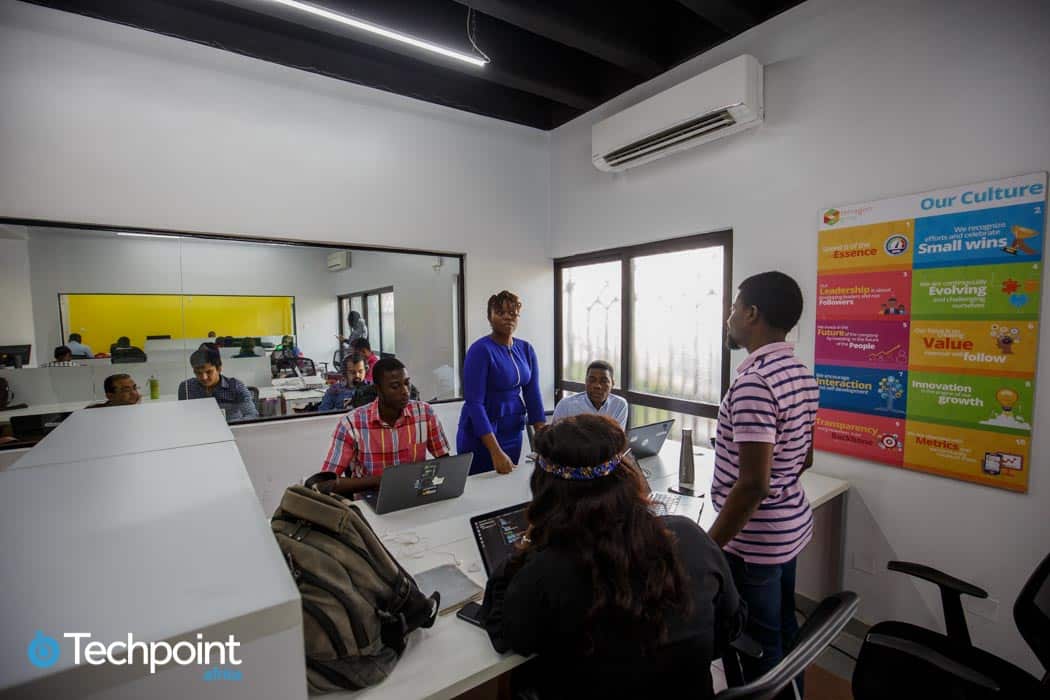 But in all of this, we have never lost focus. It is our desire to generate economic value out of the data -- with a focus on the mobile device -- that has always fuelled the Terragon journey. We are not a construction company today and next tomorrow we are a telecoms company. Everything that we have ever done is focused on mobile. I'm always super obsessive about focus because it's worked significantly for us.
MM: But it took Terragon quite a while (8 years) to raise institutional investment. I am curious as to how you were able to deliver this value you talk about while sustaining the business, considering the nature of the African market.
EU: I think the most important thing that has worked for us is that we dance to our own tune.
The issue with a lot of startups and tech companies in Nigeria, and the world, is that they dance to the music of other people. I think that it is super important to understand the fundamentals that drive your business in the long term and stick to them.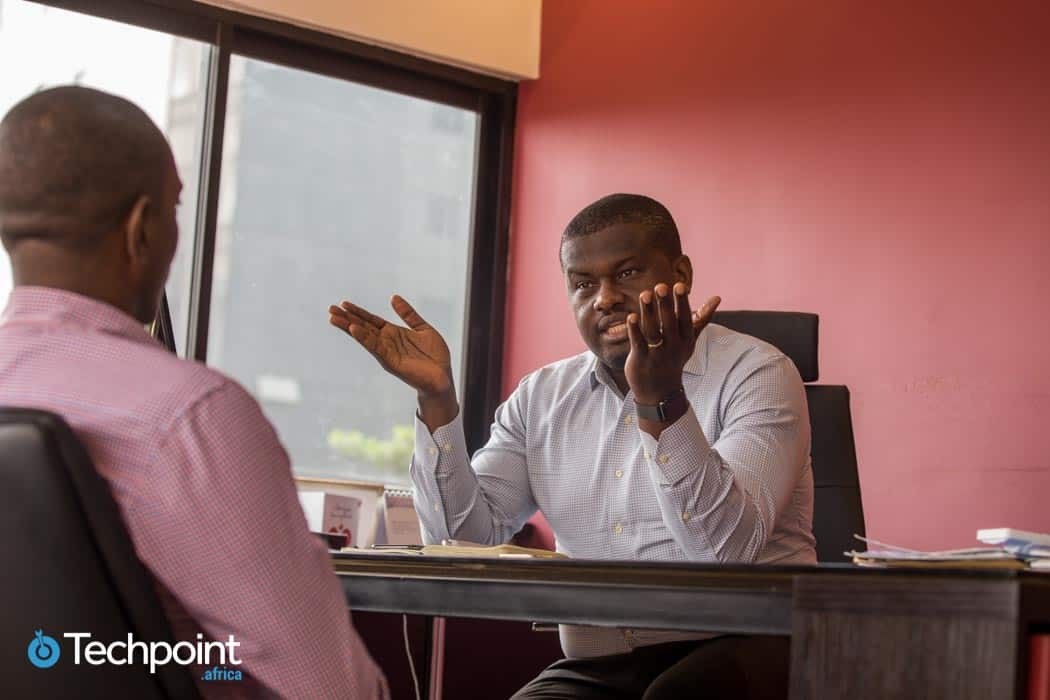 Startups need to spend some time proving their concept, while generating some cash and keeping the fundamentals of the business.
Quite often, in our early days, companies that had raised money would come to poach all our talent. But we had to stay focused otherwise, we could have rushed out to go start raising money. But that wasn't the best time to raise.
Every business is different, just like every human is different. You cannot dance to another person's tune better than them.
MM: So why did you eventually raise, especially if the business was doing okay?
EU: Indeed, by 2015 we had built a big profitable business with a team of over 50/60 people.
However, we knew that the digital agency business wasn't what we wanted to play in for the long term.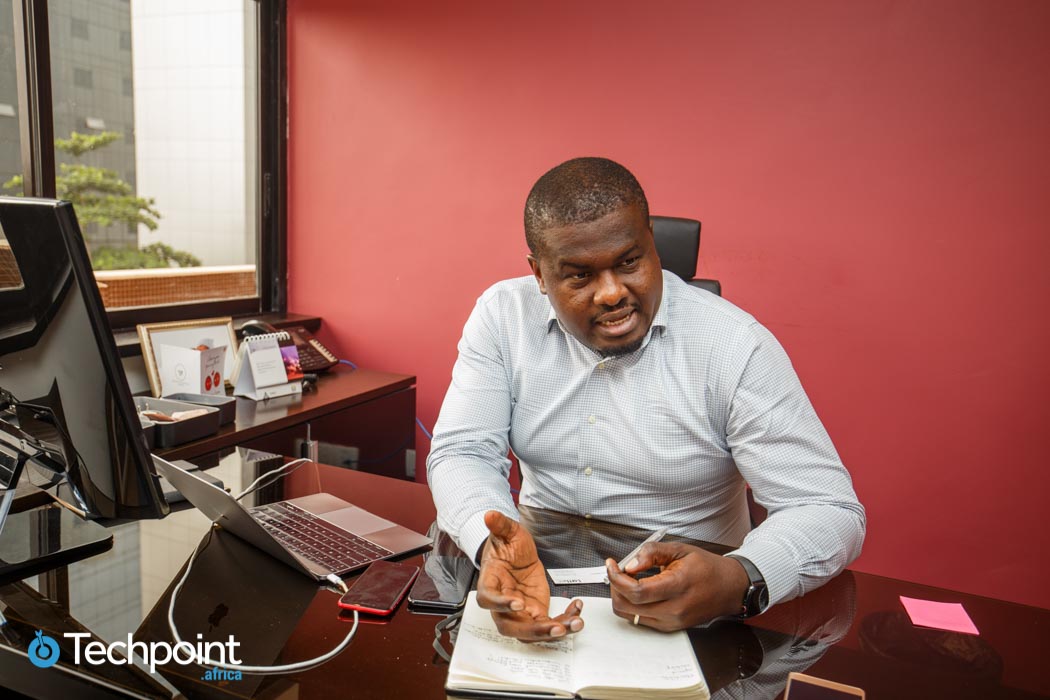 We also knew that we would never win with Twinpine as a mobile app network or a programmatic platform. From a scale standpoint, other global players had more scale than African players. They also had larger markets that were helping them out-compete us in our own market.
Finally, we realised that our connectivity and aggregation businesses weren't going to exist in the long term.
So in 2015, we decided to take a critical look at our business. What we found was that we had a lot of data across all 3 businesses. Data of what people are doing on mobile web, SMS and USSD platforms. On the other hand, we had relationships with brands and telcos and large OEMs. We put all these things together and took a closer look at what was going on in technology.
We saw there was a demand to better understand the identities of people on mobile devices, because connectivity was no longer the issue; internet connectivity was deepening. The real concern now was how to reach these people.
We already had Adatrix, which is our programmatic platform on the web. We also had Adrenalin, our mobile advertising product.
We decided that we needed to build a technology that gives us access to inventory and data of mobile users from telco channels. By harnessing the complementarity between our Adatrix IP technology and Adrenalin IP technology, we believed that we could create an African data and marketing tech business with the potential to scale up to the likes of Adobe and Salesforce .
So we channelled a huge chunk of our profit into the product development. While building, it became clear that we underestimated how much it was going to take. That is when we decided to hit the market to raise more money.
MM: Over the years, along your entrepreneurial journey, what has been the biggest challenge you have had to overcome?
EU: I think the biggest challenge would be people. In technology -- I think in every business but technology especially -- people is premium. How do you get the right people, and more importantly, keep them? I think if we had a stronger supply of talent in Nigeria, Africa in general, we would have achieved more.
MM: That talent problem is a recurrent feature in the African business space. How have you managed it?
EU: Talent is the biggest problem we have on the continent. It is an even bigger challenge for us that are working on data. Talent that is relevant to Terragon today is also relevant to the likes of Google, Facebook and Microsoft.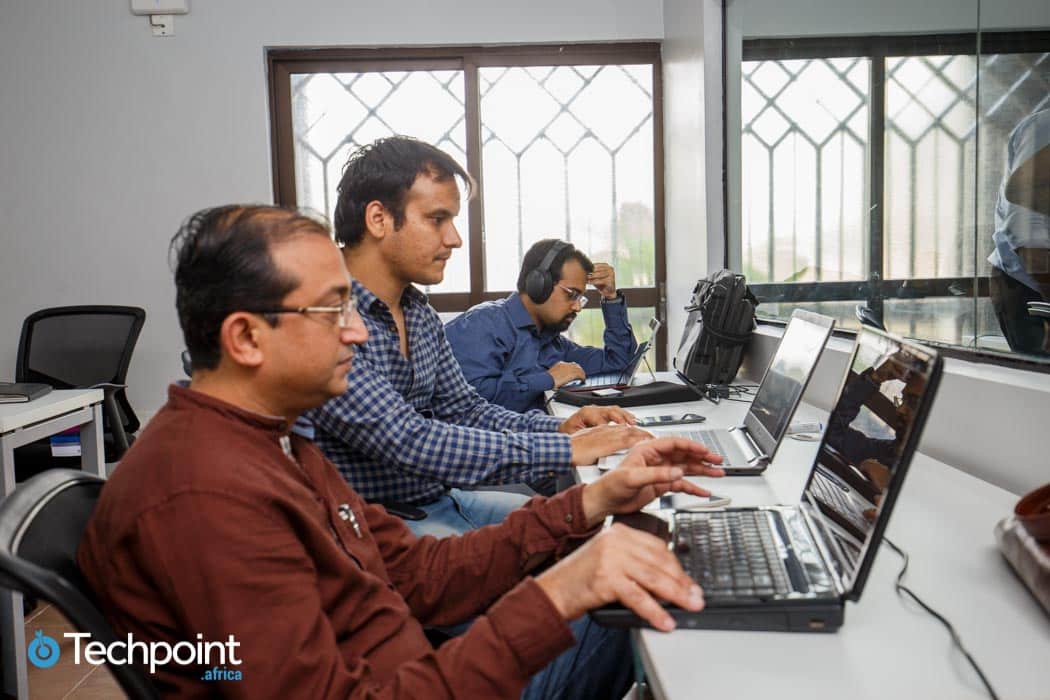 We are a type of business that strives to innovate but stay humble while doing very cool things. But because of the demanding nature of what we do, it is inevitable that people who cut their data science teeth with us will become attractive to bigger players.
---
Suggested Read: Terragon's tech hub in Ife is bridging the skills gap between school and the data science industry
---
What has worked for us is that we have stayed true to ourselves. Terragon is not the place where you get the biggest salary, because we believe we must work within what is sustainable in this market and in the long term.
We let our team understand that we are on a journey and many of them buy into that. Long before we raised money, some team members had already signed up for stock options in the business. That showed the amount of trust that we had in the Terragon business.
MM: What is the hardest thing you have had to learn as an entrepreneur?
EU: I think the hardest thing I have had to learn is realising that leadership is service. In fact, I am still on that journey; the realisation continues to unlock itself.
MM: I noticed that you went to the prestigious IESE Business School for an MBA in 2015. What was the reasoning behind that, seeing as you already had a successful business?
EU: Like I hinted earlier, 2015 was the time we decided that we wanted to grow a truly global business.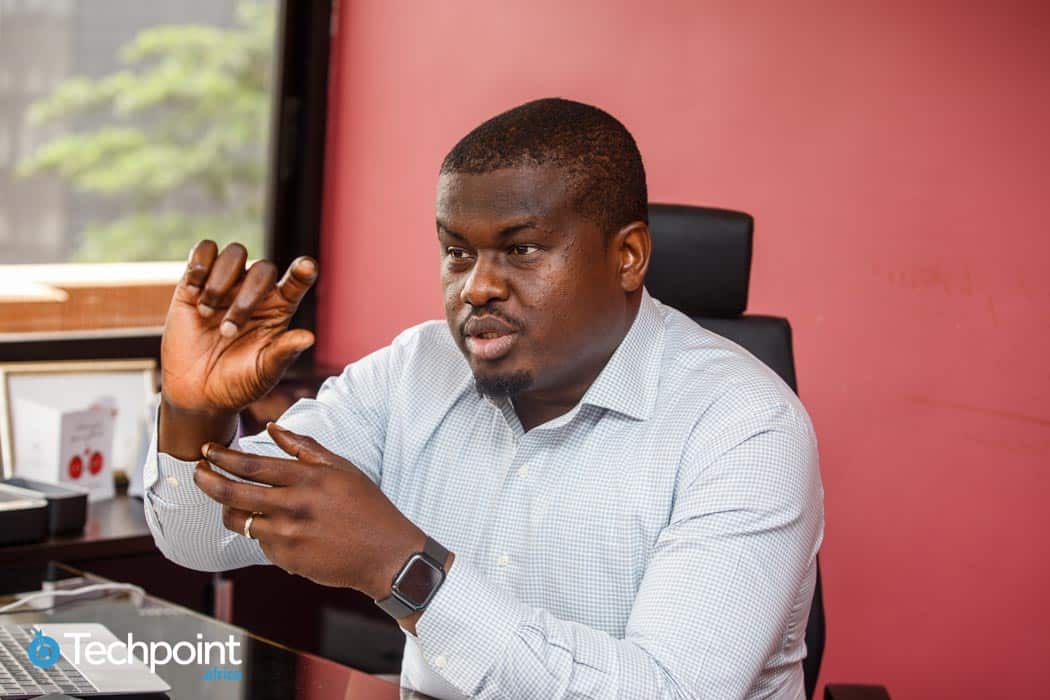 I was humble enough to realise that what had gotten me to where we were would not take me where we needed to go.
I wanted to know how to make decisions faster. I wanted to be equipped to have people in different parts of the business, that are better than me, and lead them effectively. So I looked for a programme that gave me the right type of balance to be able to go in and out of the country while still running the business. That is why I chose IESE.
MM: What advice would you give upcoming entrepreneurs trying to build a valuable and successful business in the African digital space?
EU: Stay very focused. Apply a lot of rigour. Be productively paranoid and work very hard.