According to the data from the Nigeria Inter-Bank Settlement System (NIBSS), the usage of cheque as a means of transferring funds and making payment in Nigeria has been witnessing a decline for three years in a row.
In 2016, the total number of cheques used was 11.7 million, the figure dropped to 10.8 million in 2017 and it took a further dip in 2018, slipping to 9.02 million. Over the years, cheque usage has been dropping while the penetration of other means of payment and transferring fund is on the rise.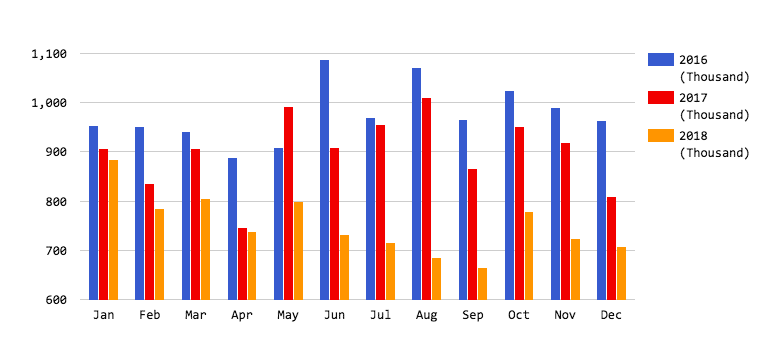 With mobile applications that allow instant transfer of funds, the cheque is being phased out. Being that clearing a cheque at the bank can take between a couple of minutes to two working days, whereas for bank transfer over internet banking or mobile app, the recipient gets the value in a matter of seconds.
The total value of transactions over cheques in 2016 was ₦5.829 trillion, ₦5.381 trillion in 2017 and in 2018, it dropped by ₦346 billion to ₦5.035 trillion.
There was a time in the banking industry in Nigeria where a bank customer must present his/her bank passbook to do a banking transaction whether to deposit or withdraw. This is no longer the case and you don't even need to visit your bank to know your bank balance.
Technology, especially mobile and the Internet, has revolutionised the banking industry.
The trend in the figures above questions the future of cheques in the Nigerian banking system. The only cheque that's not likely to get phased out is dummy cheque presented for winners of cash prizes at events.
Do you think there's a future for cheques in Nigeria?