As Olugbenga Agboola ushered me into his office and we settled down for a chat, I began to perfectly understand why I have had to wait for a while before being able to see him. It was just mid-afternoon and it was pretty clear that he has had quite an eventful day interjected by multiple calls and a couple of meetings, much like the one we were about to have.
It was Olugbenga's first day as the CEO of Flutterwave. Up until the past weekend when the company announced the recently concluded extension of its Series A funding round and the stepping down of Iyin Aboyeji as CEO, GB as he's often called, was the relatively unknown force behind Flutterwave.
---
Suggested Read: Mastercard invests in Flutterwave, as Iyin Aboyeji bows out as CEO
---
Before cofounding Flutterwave with Iyin in 2016, Olugbenga had worked in the fintech space for over 14 years garnering experience from building financial technology systems for Paypal, Google, GTBank, Access bank and Standard /Stanbic IBTC Bank.
With his vast experience and network, coupled with Iyin's track record and network, they were able to build one of Africa's biggest payments technology companies.
What Olugbenga has been up to
While everyone knew Iyin to be the face of Flutterwave, Olugbenga was somewhere in the background holding down the fort.
"I personally believe in just doubling down and getting the work done which is why I've been busy building the infrastructure, the technology, building the company," he told Techpoint.
While praising his former partner at every chance he got, Olugbenga continually established that the company is where it is because of the collective efforts of its 70-man team.
"They are the ones who build the infrastructure, some are managing our customers, maintaining everything we have done so far. So it's really a company of 70 people, not one person".
As the new CEO, Olugbenga has many plans to take Flutterwave to the next level. Some long term, others very immediate.
"The plan I have right now is to get through today first," he said with a tired smile.
One of his long term plans is to expand to other African countries -- beyond Nigeria, Ghana, Kenya, Uganda and South Africa -- as well as fix the fragmented state of payments in Africa.
"As it is, M-Pesa works amazingly well in Kenya but it cannot work in Nigeria. Our goal is to make it easy for you in Lagos to sell to somebody in Kenya, they pay with M-Pesa and it comes to your account in Nigeria here or you send money to your supplier in Kenya and they receive it seamlessly. That's our goal, to make it simple to accept payments globally".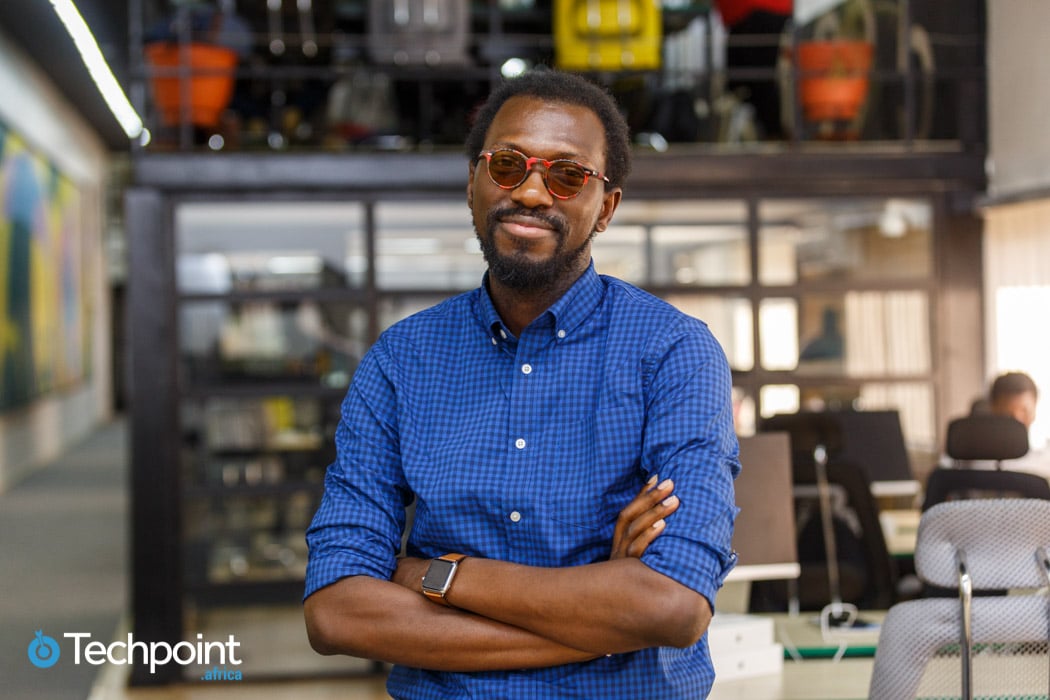 In the coming months, Olugbenga promises that we'll be meeting many members of the team as they would be speaking out more about the company and relating with the public.
"This is because we've not been so marketing-driven and that was why Iyin took it upon himself to push the company. He was our one-man marketing team, a job he did amazingly well. But now, we have a marketing department that will be responsible for that and members of the team will be well represented outside".
On a lighter note, Olugbenga told us how he plans to work on maintaining a healthy work-life balance.
"I like to watch Formula 1 and soccer but right now all I do is work. Going forward, I will work on creating time to do other things".
As we concluded our chat while Olugbenga made plans for his next engagement, he assured us that we'll be hearing a lot more from him than we had in the past.