By Aina Precious Aderemi
Funding plays a major role in the realisation of tech ideas and expansion of businesses. Therefore, the funding prospects of an idea are as important in business development as the idea itself. In the words of Murray Newlands, "you really cannot expect your venture to take off unless it is adequately funded".
A good idea, especially when it crystallises into a unique product, properly presented in a viable business plan which demonstrates great prospects, will attract funding. Funding may be by way of venture/seed capital, long or short term debt finance or other modern means of business finance.
Techpreneurs are usually unable to provide collateral to secure debt finance because they mostly deal in intangible products, hence they depend largely on venture capital provided by individuals and institutional investors who have an appetite for risk and can invest in startup businesses. Investment by venture capitalists may be by way of equity or convertible securities. Whichever way, venture capital targets ownership rights in the startup businesses.
Much as it is desirable for a techpreneur to procure investors to grow their business, caution should be exercised to avoid the consequences of unfavourable funding decisions which typically include loss of control of the business, founders becoming a minority shareholder in their startup, unwanted takeover of the business by an aggressive investor ("shark") and susceptibility of the business to liquidation.
Generally, a founder needs to be careful to avoid the business falling into the hands of aggressive investors who will normally negotiate for higher stake in the business than is fair for the capital they provide.
With possession of the larger chunk of the business, the investor is able to influence and possibly determine the management and control of the business. An example is the case of Rio Tinto (one of the world's largest mining companies) where the major investors hijacked the appointment of the board chairman. It needs no emphasis that without appropriate precautions, an aggressive investor might be able to edge out the founder and completely hijack the business.
Therefore, whether pitching to venture capitalists or debt financiers, a founder needs to procure favourable terms and obtain fair deals in funding negotiations. To achieve this, a founder should take the following precautions to adequately protect his interest.
Execute a Shareholders' Agreement

A shareholders' agreement is an agreement entered into, between all or some of the shareholders in a company to regulate ownership of shares, management, and the relationship between the shareholders. It is very important for founders to have such a document in place to protect their interest.
The insertion of certain clauses in the agreement will ensure the protection of the business from sharks and preserve the interest of the founder of the business even if a large chunk of the ownership rights has already fallen into the hands of sharks.
Minority protection
It is common at the point of fund raising for a founder (especially one who has limited resources and is desperate to procure capital) to inadvertently accept unfavourable funding offers. As a result, the investor (especially if funding was offered in exchange for equity) may become majority shareholder in the startup while the founder falls into minority category. With appropriate clauses in a shareholders' agreement, the interest of such a founder will be protected.
Regulatory and financial management
A founder may by a shareholders' agreement make arrangement for future financing of the business, assign roles, duties and liabilities to shareholders. Provisions for transfer of the company's shares, issuance and pricing of shares can be contained in a shareholders' agreement in a way that will preserve the interest of the founder.
Profit distribution
A profit distribution clause in a shareholders' agreement can ensure the continuous development and expansion of the business. Such a clause may provide that a certain percentage of the profit of the business be ploughed back into the business, to prevent the sharks from draining the profit of the business.
Non-compete
A shareholders' agreement can also contain clauses to ensure shareholders do not engage in competition with the business or exploit trade secrets for personal benefits.
A shareholders' agreement once executed is often difficult to amend because the party favoured by the status quo will be reluctant to accede to an amendment. It is therefore imperative to get the agreement right from the onset.
Founders should therefore seek professional guidance to ensure adequate protection of interest in their startup. Professional advice in this regard will cover among other matters the available remedies and appropriate course to chart in the event of breach by any shareholder.
Create a Business Plan
The importance of a business plan for a startup cannot be over emphasised. Apart from being one of the reference points for investors in making investment decisions, a good business plan should help the founder determine the exact amount needed as take-off capital and at each phase of the development of the startup.
Financial analyses contained in a typical business plan enable a founder to make revenue projections, determine the required expenses (including capital assets to be procured) and make financial forecasts generally. A business plan will help a founder to more objectively determine the value an investor is bringing by a proposed investment. Once equipped with this information, a founder will be better positioned to negotiate favourable funding terms.
It is therefore crucial for a founder to as much as possible, ensure there is a business plan for the startup before approaching investors.
Raise funds moderately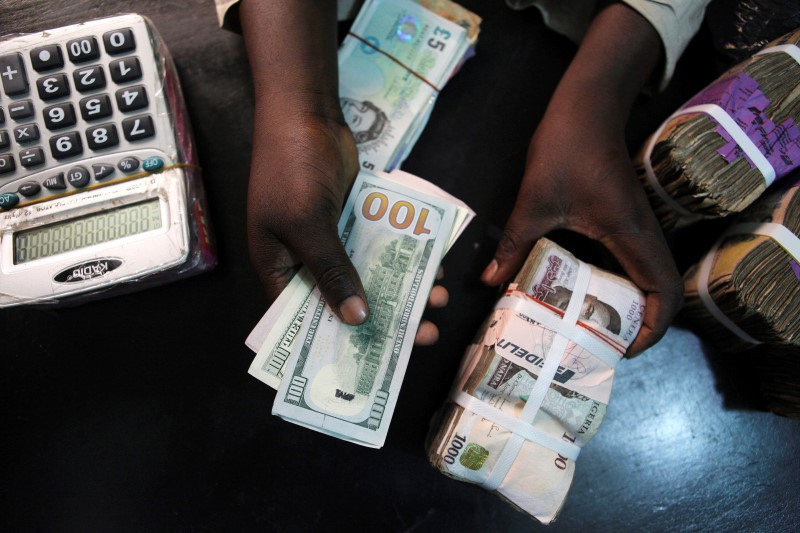 A founder should raise capital moderately as "more money" does not necessarily translate to greater success. In fact, if a founder is unable to effectively handle the funds raised and manage the risks associated with expansion, the business may fail.
At expansion stage, a startup might be better off with efficiently managed revenue than externally procured funding. Control and ownership of the business is preserved and the business remains a going concern.
When seeking any type of funding, a founder should consider the long term plans and projections for the business, only accept the amount of money the business needs and can handle.
In Firas Raouf's words, "if you see yourself getting into a desperate situation, cut your costs and figure out how to keep going with much less".
Adopt appropriate legal structure and corporate governance model
Nigerian Law makes provision for different kinds of corporate structures. Each structure confers distinct rights and entitlements and bear different legal implications.
It is important for founders to adopt modes that will better secure their interest. With an appropriate legal structure in place, organisational integrity can be ensured and enforcement of obligations in the future can be better assured.
It is also important for a startup to ensure a corporate governance model that will provide good leadership for the business especially at expansion stage. An effective leadership will prevent the startup from unwanted takeover.
A founder needs to give critical thought to the composition of the board of directors ("the Board") being the organ of a company that directs the affairs of the company.
Typically, an investor of a large sum of money will want a seat(s) on the Board for self and/or nominee(s). A founder will need to critically evaluate a funding proposal which contains terms in relation to Board membership before accepting the funding offer.
To know which legal structure is most appropriate for their business and for advice on corporate governance, founders should procure legal services. A founder can procure a legal advice on the appropriate legal structure, possible modifications as the business progresses, legal obligations to comply with and when required, contents of registration documents, terms desirable in legal instruments to adequately protect and preserve the interest and rights of the founder.
Seek professional advice
It is important for a techpreneur to obtain necessary information before approaching the funding negotiation table. Getting the right advice about fundraising is critical to the success of a tech startup.
A techpreneur will need advice on various areas impacting his business. He/she needs advice on the appropriate capital structure (to determine the ratio of initial equity and convertible securities required for the business), proper pricing of shares, effective corporate governance and required documentation to ensure the protection of rights and interest during and after negotiation.
There are many organisations and individuals who provide startup capital under varying terms. Techpreneurs therefore need to be careful of the kind of investors they pitches their idea (or business) to. It is advised that a techpreneur seeks professional advice as to which organisations or funding offers will be beneficial to their business.
A professional will take cognisance of the startup stage and traction of the product in providing the best advice that will protect the interest of the founder and his startup.
Before pitching to investors, a techpreneur should engage the services of a lawyer, a chartered accountant and management consultants. It may also be prudent to cultivate seasoned entrepreneurs who have built successful businesses as informal advisers/consultants. Proper guidance will equip the techpreneur to be able to negotiate funding with confidence.
Although procuring professional services may pose some cost to a founder, it is however more desirable for the founder to incur cost of professional services than be faced with a greater cost of a failed business or the loss of his business to shark investors.