It's Friday and a reading session is underway at the L.I.F.E Centre in Ajegunle, Lagos State, Nigeria. All the teenagers in the room take turns reading parts from Brian Tracy's 'Eat That Frog'.
"It is OK to aspire and dream bigger than your present situation. Who wants to be better than their parents?", Angela Onyegbuna asks. She is a Programme Assistant at the Ajegunle Centre.
Of course everyone raises their hands in response to the question; even me.
These young people are here to learn digital skills to change their lives and the world at large. And change they intend to, regardless of environmental factors.
Located in Ajeromi-Ifelodun local government area of Lagos State, Ajegunle has been popularised as one of the worst ghettos in Nigeria, and even West Africa.
Ironically, in the Yoruba language spoken by natives and residents, the word 'Ajegunle' means 'wealth has come'. This city of supposed wealth is surrounded by 2 of Nigeria's biggest ports; Apapa Wharf and Tin Can.
But poverty is a cloud that still swirls over it.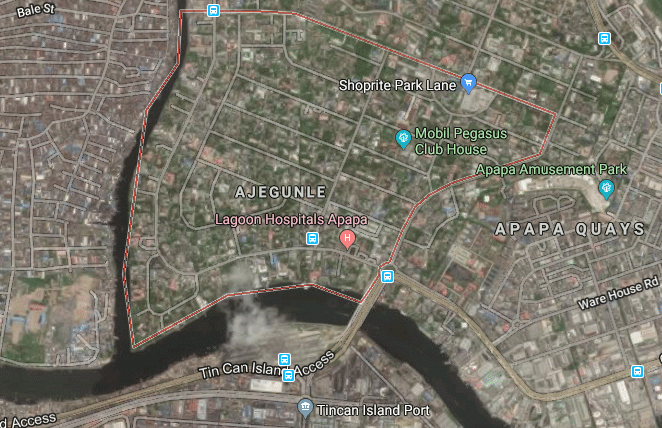 A shockingly sizeable number of Nigerian celebrities have emerged from this town. And dozens of world renowned footballers are direct products of its Maracana Stadium, named after the stadium of the same name in Rio de Janeiro, Brazil. Most of them occasionally chalk in their quota to give back, but yet unlike its name, wealth does not live here; poverty thrives.
Why?
Poverty is a characteristic of every slum and bridging the gap between the rich and poor is the only way to elevate youths from Ajegunle to world status. Skillsets are one way to do this.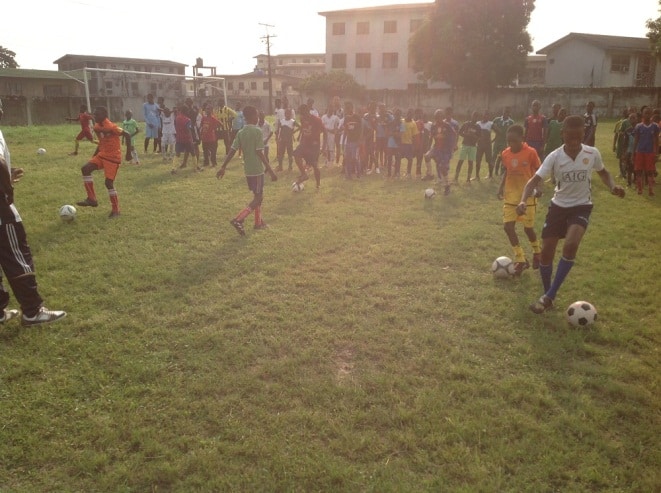 Mid 2007, 'Gbenga Sesan started Ajegunle.org; an experiment of sorts in a cybercafé in Ajegunle. By the 2nd day of April 2012 it had grown to become Paradigm Initiative Nigeria(PIN); an advocacy organisation.
PIN opened its first office in number 37 Baale Alayabiagba Street, Badia in Ajegunle to teach the youths of the area how to use computers.
It was one of the first sets of ICT training centres focusing on underserved youths in Nigeria.
'Gbenga Sesan, now the Executive Director of Paradigm Initiative says his own experience as a growing teenage denied the use of computers spurred him to action.
"As a curious 13-year old teenager, I was turned back from my school computer lab because according to my teacher, I did not look like I deserved to be there. Being denied this opportunity hurt back them, but now I understand it was my life in a balance."
---
Suggested read: We (Nigerian Youth) are a generation of excuse givers — Gbenga Sesan, founder PIN
---
According to him, this experience spurred a digital inclusion drive that took off in Ajegunle.
Digital Inclusion and its importance
There are many definitions for digital inclusion, but most are saddled with too much jargon. However, the Centre for Digital Inclusion at the University of Illinois has the simplest yet;
"Digital Inclusion is defined as the "ability of individuals and groups to access and use information and communication technologies (ICTs)."
This means that in the Information Age, digital inclusion is the most likely way to bridge the economic gap in any given society.
A life project called L.I.F.E
L.I.F.E is an acronym for Life Skills, ICTs, Financial Literacy, and Entrepreneurship. The programme is a community based project targeted at undergraduate youths between the ages of 12-28 in rural digitally underserved communities; like Ajegunle.
According to Paradigm Initiative's Programme Manager for Digital Inclusion Tosin Abolaji;
"We are equipping youths with skills to survive and thrive in the digital age, create jobs and own businesses in this era of mass unemployment. Most of these youths in our programme will not normally be able to afford the acquisition of these skills"
Ezeego Chibueze, is an 18-year old secondary school leaver who relocated from Delta State to "try and make something of himself".
"Before coming to Ajegunle, I knew how to operate a [computer] system but now I am learning Microsoft Word and entrepreneurship. I want to be a scientist and invent functional machines and solutions that will outlive me," he says.
Unlike Chibueze, 17 year-old Favour Okafor had never switched on a computer before but is beaming with pride as she shows off her one week old new-found skills in Microsoft Word.
According to Ajegunle's Programme Officer, Gabreal Odunsi, regardless of having completed secondary school, a large majority of the students had not interacted with a computer before L.I.F.E.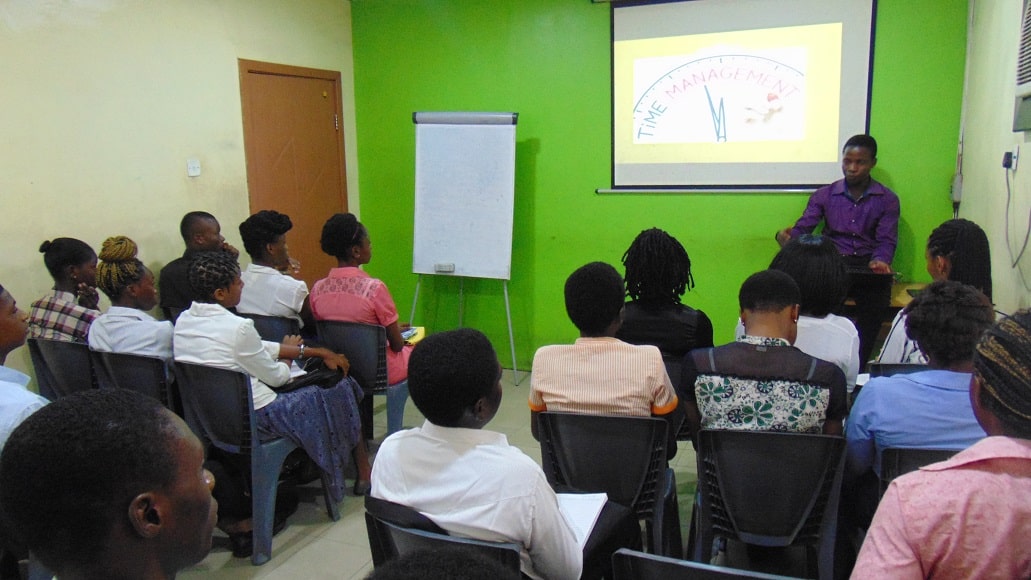 The reading sessions end with a 'Reflective Friday'; 24 students come out to the front of the class one person at a time and in a 'Dear Diary' format discuss their first week here.
Building out strengths
"After the training, we try to help them get jobs and internships. A lot of them end up getting real respectable jobs." Programme Manager for Digital Inclusion Tosin Abolaji says.
20 year-old Simon Glory now works as a Data Entry Intern with DHL.
"I joined to gain ICT skills, but learned there are different things involved and it's been a life changing experience. I can now use Excel, PowerPoint and MS word," she says.
Gabreal says a lot of the alumni go back to tertiary institutions to earn degrees; Miracle Obiorah, who is working towards a degree in education and political science is an example.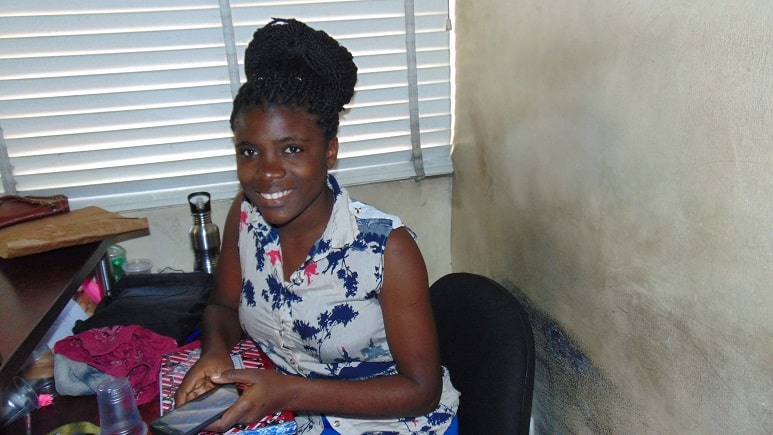 "I completed my programme in April 2015. Apart from the computer skills, I learned people skills and built valuable relationships with likeminded people," she says.
Miracle has volunteered for WTEch, EduAid, the L.I.F.E Programme and now the BirthPlace Foundation.
Working the engine
Tosin Abolaji says religious institutes, local governments, community influencers, and alumni volunteers help make this dream work.
He says the community influencers are an integral part of the success of this programme as they identify candidates and smoothen roughness.
Pastor Timothy Abiodun Kelani is one of the community influencers that has agreed to see me.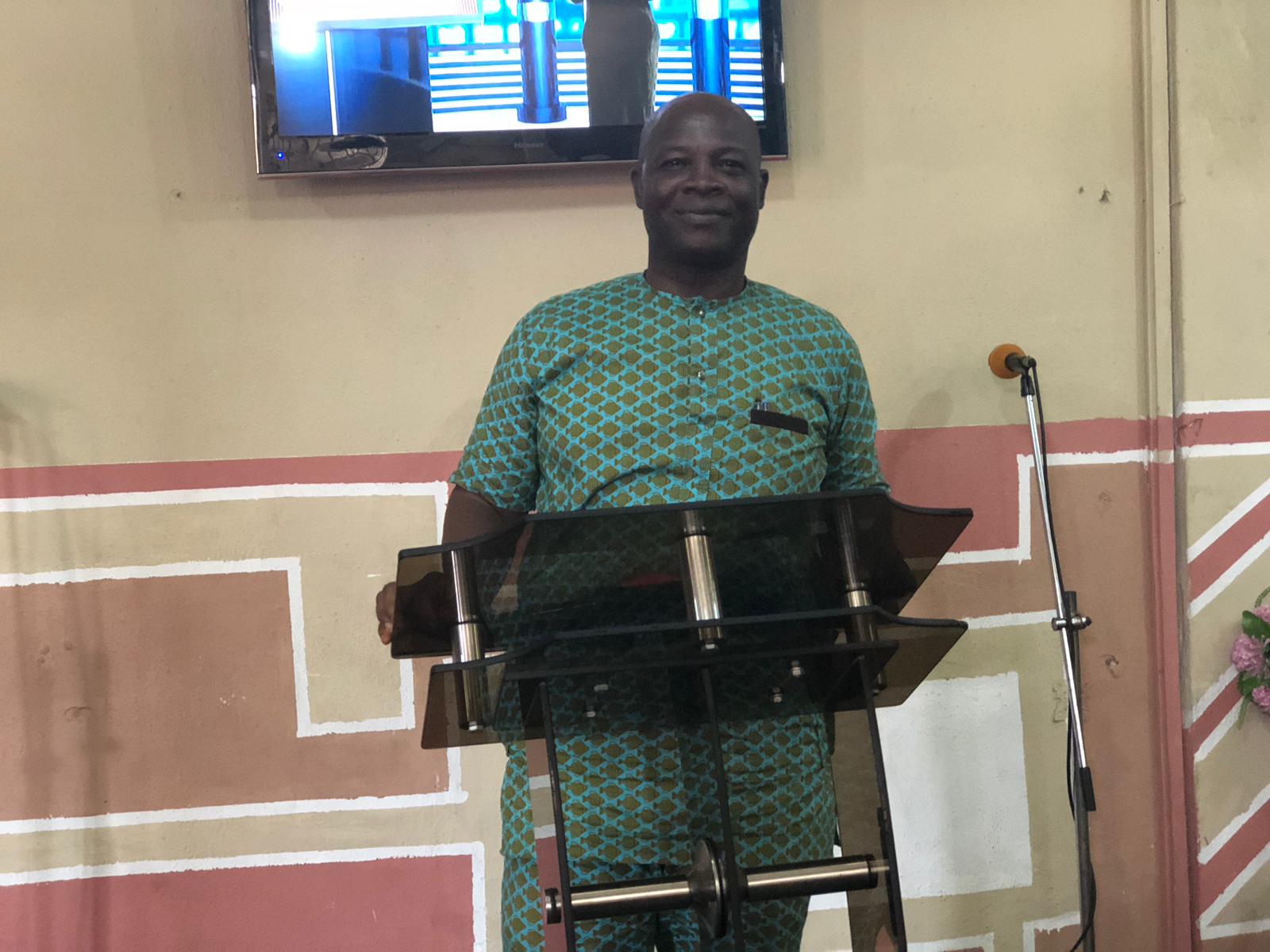 Even though he was born in Sapele in Delta State, the clergyman says his family moved to Ajegunle in 1970.
"I have lived in Ajegunle all my life and one of the most important things I think this community has lacked is a change mindset. People just aspire to secondary school, and start hustling. Girls are set up for marriages. A lot of these young people lack mentors and a restricted by their immediate environment; nothing very inspiring. A dream killer even."
Pastor Timothy himself has had a share of failed dreams that began in Ajegunle's Maracana Stadium.
"All my life I aspired and worked hard at playing professional soccer and at the zenith, I was dropped at the Super Eagles Camp from the squad. I went back to school at 35 and finished higher institution 10 years later. I did it and so I know they [the youth] can too."
He says he readily embraced the L.I.F.E programme because "I felt it was the change we needed."
The pastor serves as a mentor,  using the church as an outreach to recruit youths.
"I can see the changes. With the youths being proactive and not getting into vices," he says.
For residents like the good pastor, it is easy to see change, but is the tide really changing? How objective can he really be about actionable strides in a city he loves?
However, Isaac Damian Ezirim offers an outsider perspective. As the team lead of Teens Can Code, an organisation helping teenagers access technology opportunities through problem solving and coding, Isaac agrees that a change has come.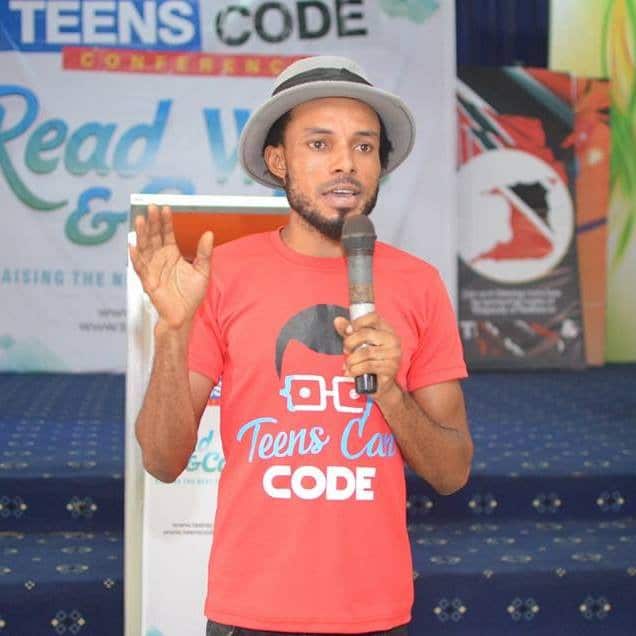 "There has always been this general perception of Ajegunle that paints a picture of resistance to change and innovation. So I was shocked when we took our conference there and the reception was positively amazing," he says.
The conference Damian speaks of is the organisation's Teens Code Conference that came to Ajegunle for the first time in March 2017 and attracted 870 secondary school students from 40 schools in the environ.
According to Damian,
"The essence was to inspire these students and kindle passion to find careers and opportunities in tech. Before the event, when we go to school to ask their future ambitions, there was a lot of vagueness thrown around. But now, they know AI, research and coding. And most importantly that they can have careers in these fields,"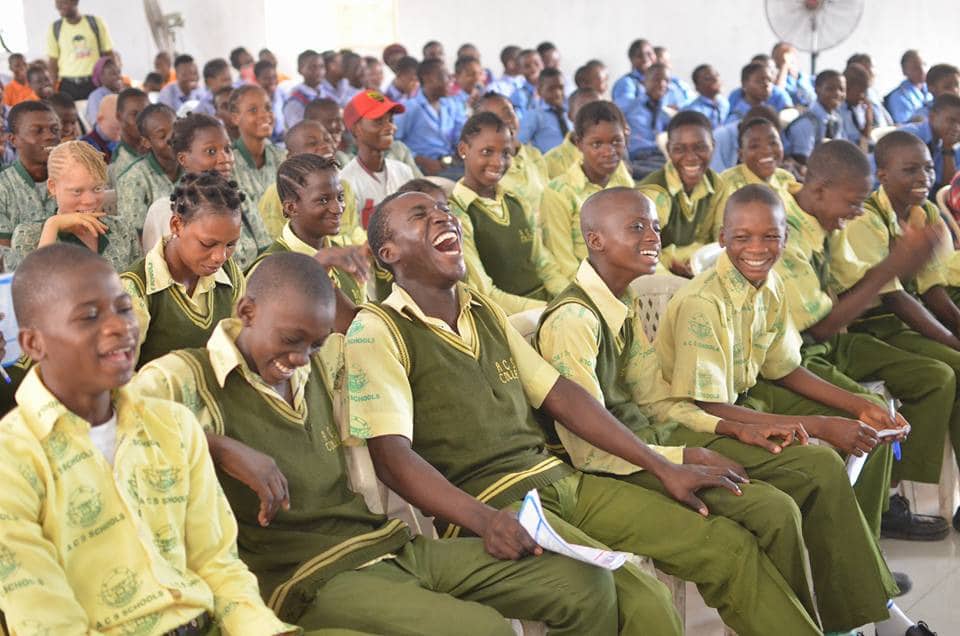 Afterwards, Teens Can Code says in its training every 3 months, over 200 students have learned digital, code, and problem solving skills.
Challenges
As expected, initiatives like these are not bereft of their own challenges. And as a low income area,  ignorance and a lack of education seem to be the greatest.
"People are getting more open-minded, but there is still a lot of convincing to do. Most people dismiss this digital inclusion effort as a place for kids to just toy with computers, convincing them otherwise can be a herculean task in itself," Pastor Timothy says.
Tosin says when the L.I.F.E programme kicked off, there was a lot of excitement from students and the community at large, but dropout rate was high and unsustainable.
"A lot of people did not understand what they were signing up for but we had to set up strict knowledge-based parameters to sieve out people that won't stay till completion."
Damian also has an equally pressing concern.
"Most of the schools we work with do not have adequate computers for us to train the students with. Power and internet are also a major problem. Even though we do these trainings free of charge, we sometimes still have to foot the bills for power and internet."
Surprisingly gender imbalance is not one of the challenges. Programme Manager at the Ajegunle L.I.F.E Centre, Gabreal OdunsiI says there are currently as many boys as there are girls.
"Initially, it was more boys than girls, but efforts like the Intel programme run specifically for girls has helped balance it out to a large extent."
A change is surely coming
"Most of these students have to hawk wares everyday to subsist their family's meagre earnings. I remember teaching a certain class and a student stands up and excuses himself to work; paddling a canoe that ferries people across lakes. I was heartbroken," Damian says.
In line with the Sustainable Development Goals (SDG) number 8, Damian says he sees a near future where the youths of Ajegunle will be able to have decent work and even create jobs with the skills they earn at the moment.
"It may seem like a drop in the ocean, but these trainings and initiatives are changing mindset and that is the most important thing," Pastor Timothy says.
Digital inclusion may very well be the divide that finally erases poverty in this jungle city.