There is never an end to conversations surrounding venture funding around the globe. This is because funding is an existential part of running a startup.
In Nigeria, there are already people filling this role. The sad part is that there is a perception that they aren't doing enough.
One of them is the Lagos Angel Network (LAN), a network of business angels that provides funding and mentoring to early-stage ventures in Nigeria.
LAN has particularly been involved in two public deals; the investment in Café Neo and Big Cabal Media, worth a combined ₦50 million. The problem is, that was the last we heard of LAN or their activities.
Fortunately for us, Nwanne Okafor, Executive Secretary of LAN stopped by at the Techpoint HQ recently and we made her answer some cogent questions.
Ifeanyi Ndiomewese of Techpoint (IN): There's been an ongoing conversation around LAN not providing funding, what do you have to say about this?
Nwanne Okafor of the Lagos Angel Network (NO): I can understand where this is coming from because I've heard people say LAN is slow to act or that people are coming to LAN and nothing is happening. My own understanding of it is that the angels themselves are also trying to be careful. I don't think they want to put out money in a venture they feel is lacking something.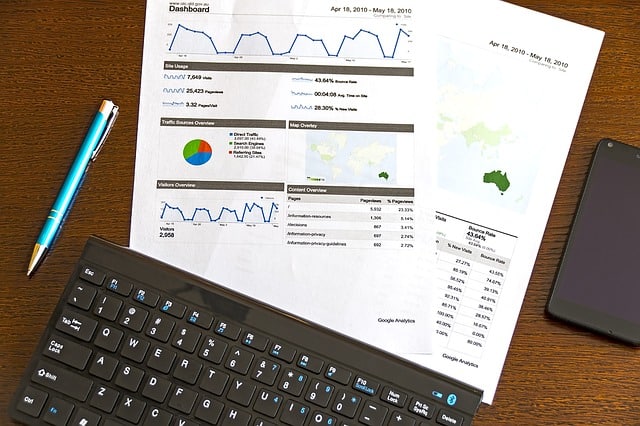 When a venture is presented to them and they like it, they start doing their due diligence immediately. The problem comes after taking a deep dive into the venture and discovering that there are still a few things lacking. So, it's not enough to put in money, they need to see that it will translate to value.
IN: What things are these ventures lacking exactly?
NO: Majority of the people that came to LAN are very good with their pitches. But it's one thing being a good pitcher and it's another thing understanding the fundamentals of your business. If investors come with the mind to invest, I do not think 50% of them would cross that hurdle.
After taking a deep dive into their ventures and find something lacking, we tell the entrepreneurs to make a certain adjustment on their business. Some are happy with it and they come back. But that's not the problem. The problem is that majority aren't happy making these changes and simply never come back.
IN: Are you otherwise implying that there aren't enough investible startups in Nigeria?
NO: This is my own personal opinion. I think there are too many startups in Nigeria and not all of them are investment ready. Generally, I've witnessed a trend of seeing the same people everywhere, which is good. But on a wider spectrum, our angels don't just pick people from the streets; they are people with years of experience. Angels think about the product and even discuss it amongst themselves.
And even in the few cases where the angels can see that a product is bankable, the people behind it lack the tenacity to drive such a product to the market. Investment for LAN is two-way pronged; the business and the people behind the business. If the people are not mentally ready for a venture that is investment ready, there is a problem. We've had meetings where we hear some of the opinions of the angels and discover that they are actually making sense, and this is not a case of one angel lording over the rest. An angel says one thing and the rest understand it.
If you look at it in the actual sense, you'd discover they are people who have actually succeeded in their venture, so what they are asking for is pure substance.
IF: I understand that LAN used to hold startup DealDays to raise funding for those startups it deems investible. What happened to that event?
NO: That's the thing. We were supposed to have two this year but had to cancel because of the quality of the startups.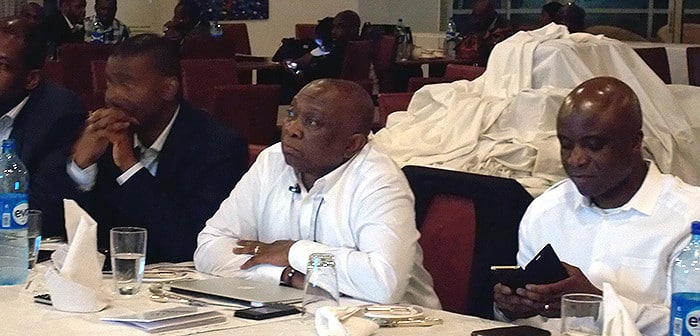 We use VC4A as our platform for registration and have seen over hundreds of entrepreneurs put their details there. However, the quality was not encouraging. It will be a total waste of time if we went through vetting and got substandard people for investors to come listen to. It's not enough to hold an event. The impact must be felt, not just for entrepreneurs but for the people bringing their money.
IN: But since this is the case, I'd expect LAN to have evolved into a community-oriented service where they can help with mentoring startups. Why haven't you considered this?
NO: I personally think that's one area where LAN hasn't really been forthcoming. But to be honest, people should watch this space.
One thing that we have and use a lot is the Product Opportunity Evaluation Matrix (POEM) framework. While most people can't be bothered about the framework, we are nonetheless going to promote it. We understand people's eagerness to hear from LAN, but LAN as the case is would rather come out with the right product.
Of course, the DealDays had to stop but I'm pretty certain that not-too-far-away, the different things that LAN is preparing for both investors and entrepreneurs would be unveiled and that includes programmes that focus on getting the right kind of ventures in place.
IN: So far LAN has invested in what I'd say is a handful of startups. Mind me asking how much of due diligence was actually carried out on them?
NO: I know where you're going with this. But I'd tell you angels already have a mindset that not all ventures would succeed. Be it the case, they don't just sit down and watch things go south, they put in their best and offer support. These angels require updates on the activity of the venture; some quarterly and some make it monthly. These sporadic activities allow them to know what's happening with the startup.
As a matter of fact, each deal has a deal lead and that deal lead is where LAN -- through the office of the secretariat -- gets its information from. Are they full of regret that those ventures are struggling? No. The Nigerian economy also tells you that many things can be uncertain. So if we invest in 10 ventures, two will succeed and those two will more than cover for the other eighth failures.
IN: Are you an angel yourself?
NO: Not yet. Like they say, when I grow up I want to be an angel investor (she laughs).
But on a more serious note, everyone is an angel investor in their respective way if we all think about it. I particularly fall into the category of 'friends, family and fools' because that's the first stage people get money from. So maybe in a way, I've invested money in someone and it has reached a stage where I can say I'm an angel investor in my right since I fall somewhere in the 3 Fs.
But the big-time angel investor is what everyone should aspire to be someday.
---
Do you agree with Nwanne Okafor that there aren't enough investible startups in Nigeria? Let us know your thoughts in the comments section below.