Mobile recharge and payment solutions platform, Zoto has been off the radar for quite a while now. Zoto's problems appear to have started in May 2018, which is when users began complaining about their inability to transact on the app, some of them even losing money in the process.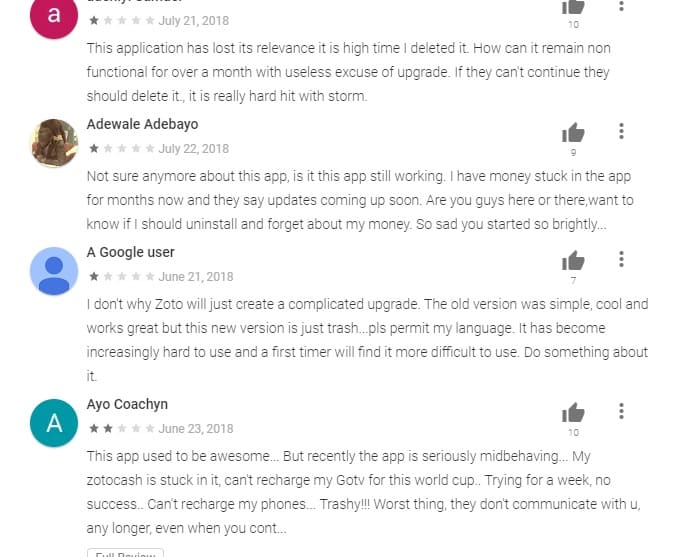 These complaints were met with an unusual silence from Zoto customer care; the official Twitter and Facebook pages have not posted since June. The only semblance of communication came in July -- a rather inconclusive notice within the app that read: "App is temporarily not available. More updates coming to you soon".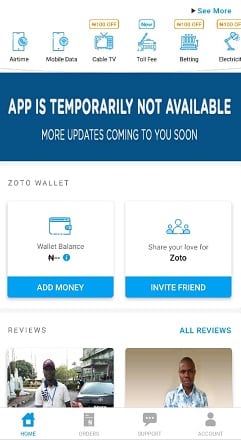 Amidst all the speculation about the state of the startup, we have reliable confirmation that Zoto has indeed shut down operations in Nigeria. All staff have been let go and co-founder Oshone Emmanuel Ikazoboh has moved on to other things.
😕 not all startups survive unfortunately.

— OSHONE Ikazoboh (@oikazoboh) August 16, 2018
According to another conflicting source close to the matter however, Zoto is not gone for good. The plan is to restructure the company, perhaps towards a possible comeback in the future. That remains to be seen.
Zoto launched in 2015 originally ​as a mobile​ ​airtime recharge app and, over the years, claimed to have grown its user base to over 1 million users.