Financial institutions like commercial banks are one of the major choices for savings aside contribution and thrift schemes. But one of the major concerns of Nigerian savers is that these banks offer relatively lower interest rates compared to when they give loans.
According to a one-stop comprehensive reference for international financing and investment -- Deposits.org -- the interest rate for savings accounts in Nigeria can be up to 3.6% (as at June 2018). On the flip side, when banks lend money, interest rates start from as high as 19%.
Worthy of note is that commercial banks have other products that offer higher interest rates than savings deposit accounts, one of which is a fixed deposit account.
But as it stands now, there are businesses, especially financial technology (fintech) startups, competing for a slice of financial institutions' pie by offering online savings at higher interest rates.
So if you are looking for high-interest savings that are better than what commercial banks offer, here are some of the online savings platforms that are currently encouraging the saving culture in Nigeria, in no particular order.
Piggyvest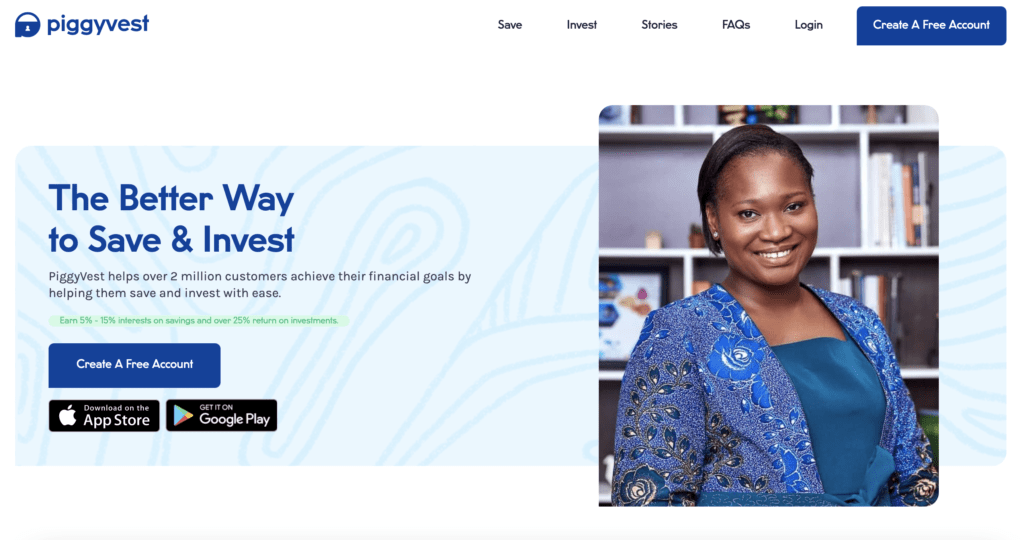 Interest rate: 0.8% monthly, 10% per annum
Savings rewards: Points which are converted to monetary value.
Issues debit card: No
Withdrawal charges: 5% fee but with 4 free-of-charge withdrawals annually
Minimum withdrawal: ₦3,000
Piggyvest is an online and mobile app savings platform targeted at African millennials. It allows flexibility savings as users can choose to save daily, weekly or monthly. Users can save towards a specific target or choose to place a withdrawal restriction on the account. There's is a limit to the amount that can be saved on one's account at a time.
There is an allowance for 4 free-of-charge withdrawals annually, which is set as the last day of every quarter. You can choose your own free withdrawal dates. Withdrawals outside these 4 days attract a 5% penalty fee. Only one withdrawal is allowed within 24 hours.
ALAT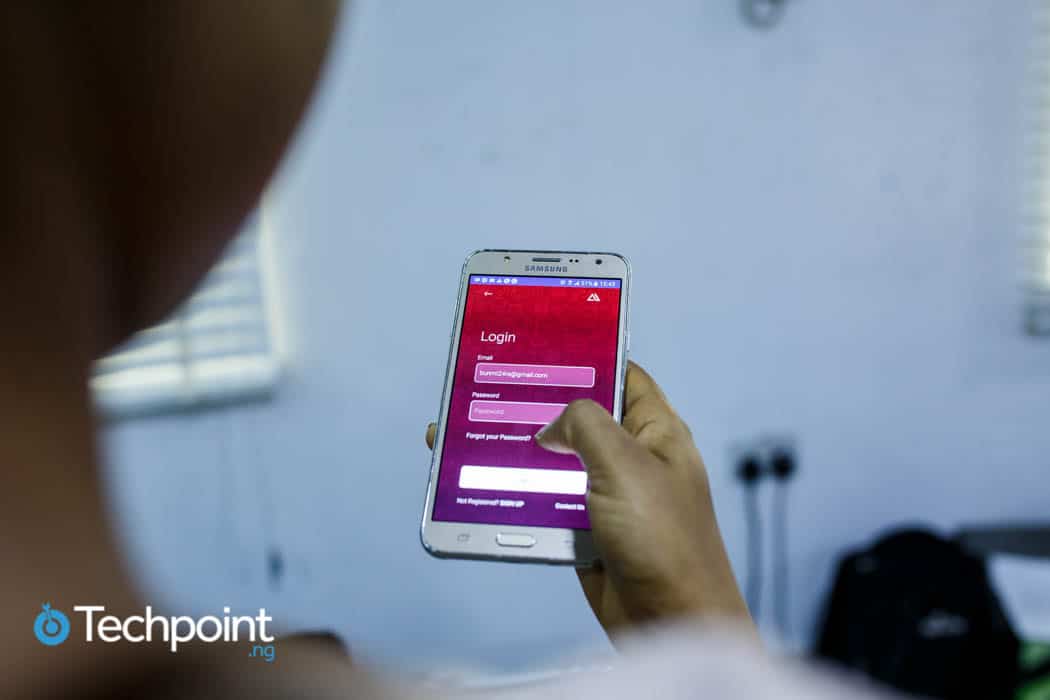 Interest rate: 4.2%
Savings rewards: None
Issues debit card: Yes
Withdrawal charges: Free withdrawals using your debit card on a Wema Bank ATM or first 3 times a month on other bank ATMs, ₦65 fee otherwise.
Minimum withdrawal: None
The first fully digital banking experience, ALAT by WEMA, not only offers basic banking services, it also allows account holders pay bills through the platform. The bank's debit card is delivered to account holder's address at no cost. As with traditional banks, ALAT charges a monthly debit card maintenance fee.
The interest of 4.2% is on the condition that an account holder does not withdraw more than 3 times a month. ALAT has some saving plans that offer up to 10%; one of it allows withdrawal of 50% of savings once in every 30 days while another doesn't allow withdrawal.
KoloPay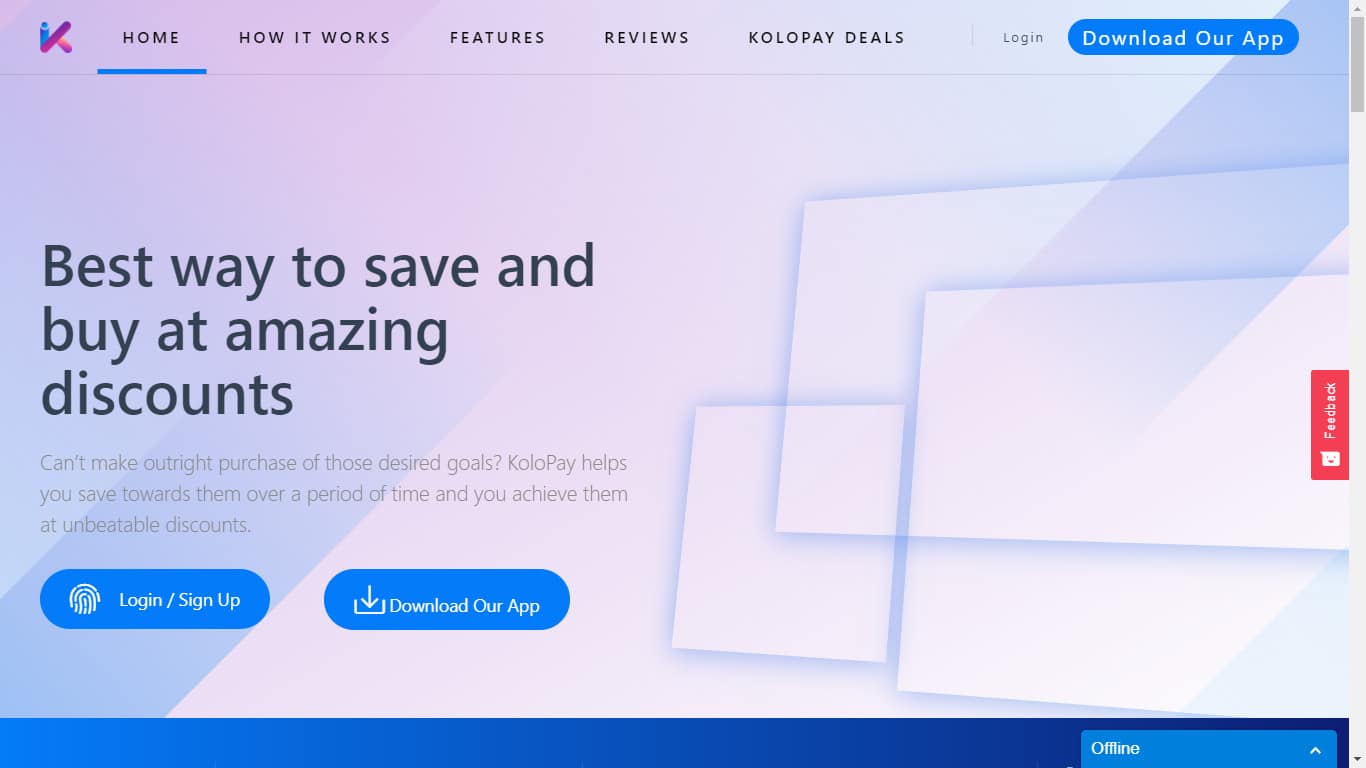 Platform: Android
Interest rate: 6% per annum
Savings rewards: None
Issues debit card: No
Withdrawal charges: 5% charge if withdrawal is done before the set date
Minimum withdrawal: Not allowed; you can only withdraw full amount
KoloPay allows users to save money towards planned goals over a period of time. You can't withdraw some part of your savings, you can only withdraw the whole amount even before a goal's due date.
The platform allows you to share your savings goal with friends and family so that they can contribute to the achievement of the set target. KoloPay Deal -- a feature on the platform -- offers a massive discount on products and services to Kolopay users.
CowryWise
Interest rate: 10% to 15%
Savings rewards: None
Issues debit card: No
Withdrawal charges: None
Minimum withdrawal: None
CowryWise not only gives higher interest rates, users can also access loans on the platform. A high saving score increases the chances of getting a loan on CowryWise. Interest on savings is paid on a daily basis.
PayVest on Paylater

Platform: Android
Interest rate: 14% to 15.5% annually
Savings rewards: None
Issues debit card: No
Withdrawal charges: None
Minimum withdrawal: None
PayVest is an investment feature on Paylater -- one of the platforms giving collateral-free loans in Nigeria.
The minimum amount that can be saved on PayVest is ₦50,000 and the investment tenures are currently in 3, 6, 9 or 12 months. You can only withdraw full investment prior to its maturity period.
Interest on the platform is earned on a quarterly basis and early withdrawal may lead to the forfeiture of interest not yet earned. Unlike other platforms on this list, PayVest doesn't allow adding funds to an existing investment, the only option is to create another investment plan.
PayDay by ARM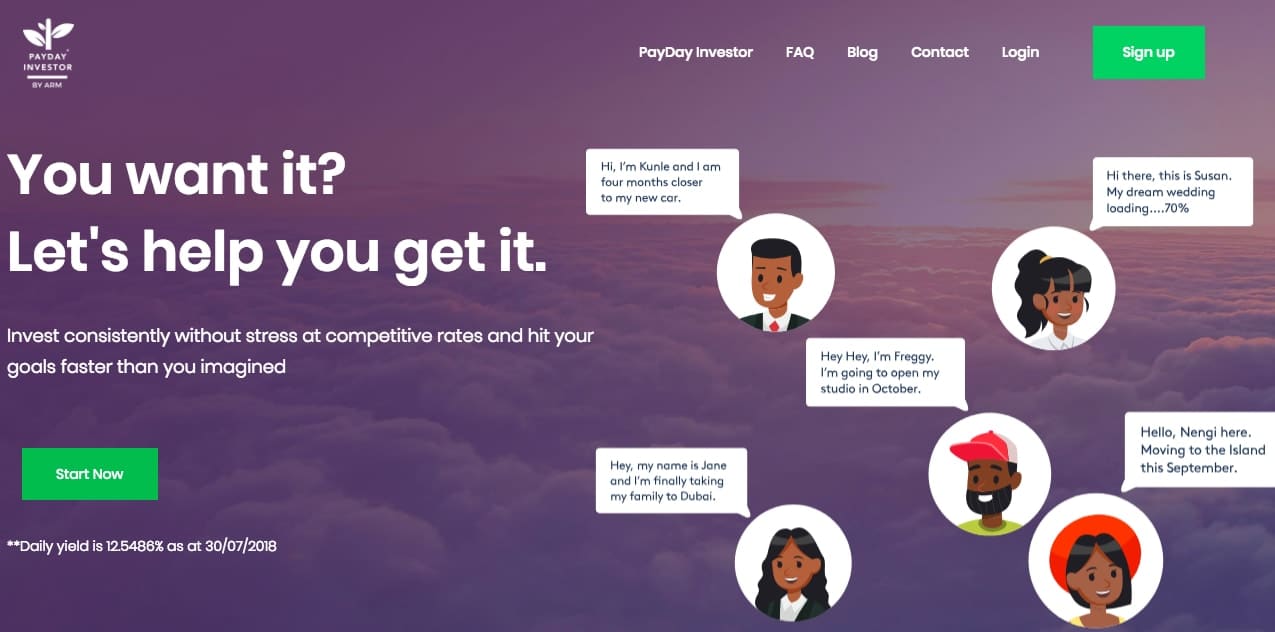 Interest rate: 12.6%
Savings rewards: None
Issues debit card: No
Withdrawal charges: NEFT transfer fee of ₦52.50
Minimum withdrawal: ₦1,000
PayDay allows users to create a savings goal and invests the fund on behalf of the savers in mutual funds.
Using a debit card to fund your PayDay Investor attracts a 1% convenience charge from the card payment platform provider. The charge is capped at a maximum of ₦1,500.
Disclaimer: Listed interest rates are as currently displayed on the respective platforms and may be subject to change.