With the proliferation of new technologies and the Internet, the gig economy is making it possible for organisations to spend less money on hiring top talents around the world, and professionals are working with different companies and individuals on contract and making a lot of money.
In most cases, the meeting place for these professionals and potential clients are freelancing websites like the internationally acclaimed Upwork, Fiverr and Freelancer.com and more local ones like Proville and Asuqu.
---
Suggested Read: 5 ways Nigerian developers can prepare for and secure foreign gigs
---
It is through one of these websites, Upwork precisely, that Emmanuel Omene makes a living. Emmanuel is a professional Unity game developer with a top-rated profile on Upwork. He has a 92% job success rating, having completed 49 jobs through the platform, all amounting to 1685 hours of work.
It all started with an interest
Emmanuel Omene started off his career as a web developer. When he was in secondary school, he developed an interest in web development while watching his elder brother code.
"I would stand behind him and watch him code on the desktop computer we had in the house then. When he got off the computer, I'd try to replicate what I saw him do and that was how I picked up some skills in web development," he recalls.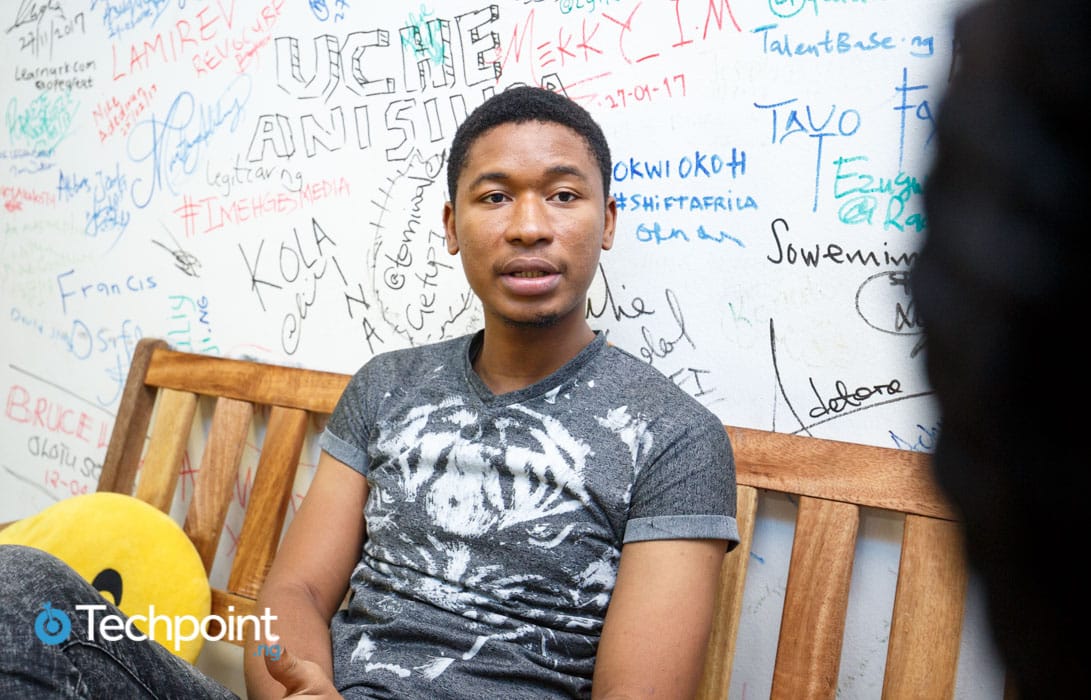 Although he had always wanted to be a medical doctor, Emmanuel was offered admission to study medical physiology at the University of Benin in 2010. While in school, he took on small web development jobs and occasionally outsourced them to other freelancers to concentrate on school work.
At some point, he was curious about the process involved in developing a game. However, he was convinced that it was too complicated for him until he came across an article on game development in 2010.
The article dispelled all his fears about game development and introduced him to Unity, a free game development platform.
"It talked about how easy it is to get into game development and how you don't need a highly complex laptop to use it"
It made such an impression on Emmanuel that he made a decision to take advantage of the platform. Even the challenge of downloading the 300MB software at the time could not deter him.
With only a basic knowledge in HTML and CSS, Emmanuel soon discovered that to develop a game, he'd have to learn other programming languages and skills.
"If you want to make a 3D game for example, it's not all programming, you need to know the 3D aspect of it; from the 3D asset and character to animation. There was a lot of stuff I needed to know and it was all overwhelming".
And so he embarked on a journey to learn everything he needed to know about game development. With the help of YouTube videos, Emmanuel continued to hone his skills through his university days up until his National Youth Service Corp (NYSC)  service year in 2014.
Trying to figure out the next step of his life post-NYSC, Emmanuel had a big decision to make; to follow up on his childhood dream of being a medical doctor or explore his interest in game development.
"The plan had always been to go back to study medicine but I was enjoying game development so much that being a medical doctor didn't seem so important anymore".
Torn between his dream and his passion, Emmanuel made a decision to build a game on his own from scratch by the end of his service year or apply to study medicine. The product of his conviction was a 3D runner he named Sango Run.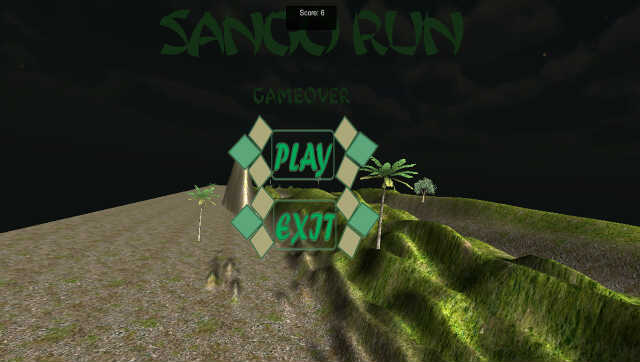 On completing Sango Run, Emmanuel had decided to discard his dream of becoming a medical doctor for a career in game development.
Gathering work experience
The opportunity of his first job experience as a game developer came shortly after Emmanuel rounded up his NYSC service year in 2015. While searching for other Nigerian games online, he came across Gamsole, a Nigerian mobile gaming company that, at the time, developed games exclusively for the Windows Phone store.
He reached out to Abiola Olaniran, the founder of Gamsole and was offered a game developer position at the company.
While he enjoyed working at the Gamsole studio, Emmanuel dreamt of one day owning a gaming company of his own. After about six months, he moved on to develop games for Vericore technologies for another year.
During the course of this year, he teamed up with a friend to create Gamfari, a gaming platform that was focused on combining gaming and betting for monetisation.
"We came up with Gamfari because one of the biggest challenges the Nigerian gaming industry faces is monetisation. We went with the inner purchasing strategy where players purchase virtual items in a game, the way most foreign companies make money from their mobile games. However, many Nigerians are not willing to do that because they are scared to pay for stuff with their debit cards, so we decided to incorporate betting into the game".
Locking down Upwork.
Even though Emmanuel seemed to have figured out monetisation, he ran into major challenges and had to put running Gamfari on hold while he focused on getting enough capital to start a studio and fund the game.
"I wasn't making enough that I would use to fund a game development studio. Most of the time, for most gaming companies, the first game isn't always successful, neither is the second or third. But when your fourth game becomes a hit, you become a real company. From then onward, you might not really have games as hot as the hit game but you would have gained fans that look out for your next game"
Unfortunately, in Nigeria, there's hardly anyone who would be willing to go through the process of funding a game studio with no guarantee of immediate success. And so Emmanuel had to think of a way to make enough money to start up his own company. Que; freelancing.
Even though he has a top-rated profile on Upwork now, getting into freelancing initially and being successful at it was no walk in the park for Emmanuel, especially as a Nigerian.
"The first challenge you'll face when you're getting on an international platform is the whole stigma associated with being Nigerian. Even right now, though I have a good profile on Upwork, I still come across clients who would stop replying as soon as they find out that I'm Nigerian. I know a few people who have had to change their locations and names to get jobs but I want my work to be associated with the real me, so I didn't do any of that".
Instead, he researched on how well to use the platform and used the tips he learnt to grow his profile to what is today.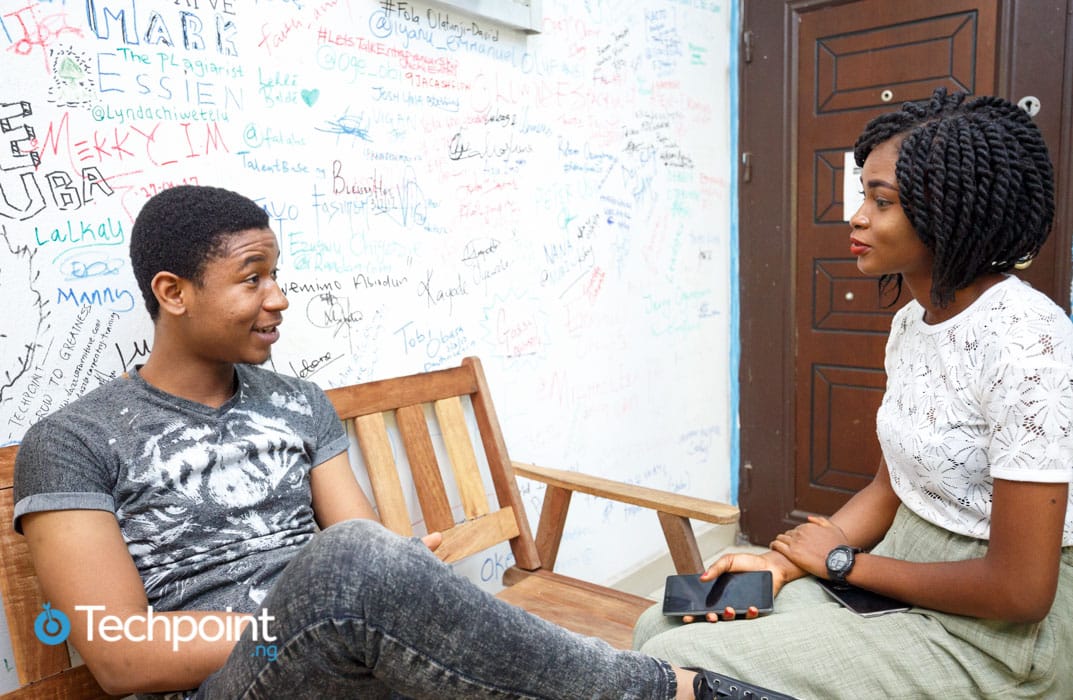 "If you do it for a very long time, you'll get to a point where you'd not need to blow your trumpet too much before you get a job".
For Emmanuel, the best part of being a freelancer is getting an hourly gig, because it has helped him to increase his rates consistently.
"Some of those hourly projects might last a long time. You can get some that last for six months or close to one year, for up to 40 hours a week. Most programmers charge about $25 per hour, so imagine how much money would to be made in this duration".
However, Emmanuel Omene is not most programmers. His Upwork profile shows that he charges $35 per hour.
"I started with charging about $20. What I do basically is that when I'm on a long term contract and don't really need other jobs, I increase my hourly rate a little. This is so that although I'm charging a lesser hourly rate for the project at hand, I can charge a new rate for the subsequent jobs I get".
Developing the gaming industry in Nigeria
The Nigerian gaming industry is struggling and Emmanuel believes that figuring out a way to monetise Nigerian games is a surefire way of developing the industry and attracting new entrants.
---
Suggested Read: Where does the Nigerian gaming industry stand?
---
"The truth is Nigerians would do anything if it will make them money. Therefore, if we can get to a stage where Nigerian developers are sure that they'll make money from building games, they'll be more willing to venture into game development. And they'll build really good games too.
"From then on, the few Nigerians who enjoy playing games will start playing these Nigerian games and introduce more people. Then, the industry will see significant growth. I think with time, we'll get there".
Emmanuel's contribution to this development is to set up a game development studio in the nearest future.