On November 2nd 2018, Owerri the capital of Imo State will play host to #StartupSouth 4, a startup/entrepreneurship ecosystem development and intervention project focusing on the South-South and South-East.
Every year, since the inaugural edition in 2015, #StartupSouth, through its flagship event, has brought together the brightest startup founders, leading entrepreneurs, early-stage investors, policymakers and startup incubators, to a city in the South-South or South-East, allowing them to connect, learn from each other.
After the last edition at Aba, two startups went ahead to raise combined $40,000 with another raising follow-on seed of more than $20,000. Cumulatively, over $350,000 has been raised by #StartupSouth Alumni with several more currently at different stages of deal negotiations.
This year's #StartupSouth themed "Nichely, Strongly, Global", will explore how cities within the region can go niche, amplifying their positions of strength to compete favourably in an interconnected globalised world.
Uche Aniche, the convener of this annual event, is confident that  #StartupSouth 4 will provide a unique opportunity for startups to connect with investors, strategic partners, leading incubators/accelerators, and professional service firms from within and across the regions.
The conference will feature fireside chats with successful startup founders, policy makers and investors from across the world, pitch sessions, third-party content/panel programming, networking and a post-conference party.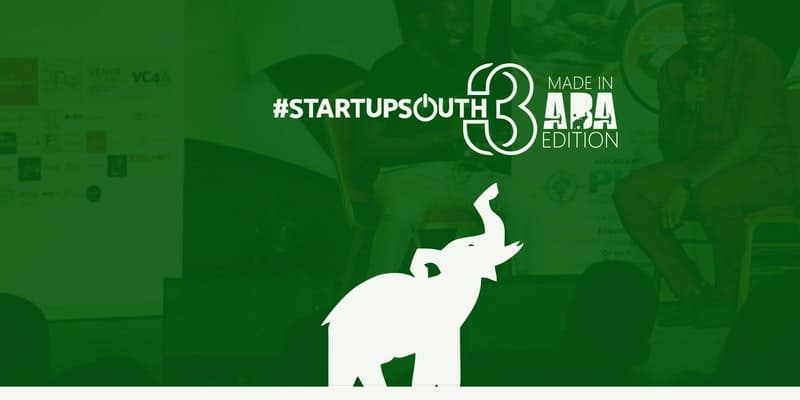 The choice of hosting #StartupSouth 4 in Owerri is in a bid to afford potential investors the opportunity to see the state for what it truly is, and in the process unlock potential investment for Owerri. This will be actualised through a pre-event/tour of ten different cities within the region, scheduled to start on July 20, 2018, in Port Harcourt.
Some invited guests for #StartupSouth 4 include Prof. Yemi Osinbajo, Vice President, Federal Republic of Nigeria (unconfirmed), DG of SMEDAN, Governors and Representatives of Government of States in the South-South and South-East, Heads of Corporations and the Organised Private Sector Leaders.
Others include Innocent Chukwuma (Regional Director, West Africa, Ford Foundation), Collins Onuegbu (Vice-Chairman, Signal Alliance & Director, Lagos Angel Network), Jason Njoku (Founder IROKOtv), Bosun Tijani (Co-Founder, CCHub), Rotimi Williams (Founder,  Kereksuk Rice Farms), Yewande Kazeem (Founder, Wandie Media), Onyeka Akumah (founder, FarmCrowdy) . More guest will be unveiled as time approaches.
#StartupSouth 4 will enlist some fun activities, most notable is a boat cruise at the beauteous Oguta Lake. If you already think this is exciting enough, you can register now to be a part of it.