A 2016 report by Portland, a London-based communications agency revealed that Africans use Twitter for political conversations more than people from other continents. This can be attributed to the high level of corruption in Africa, and how much the populace yearns for change.
From Lagos to Kampala to Tunis, social media has changed the way people organise themselves and governments across the continent are putting policies in place to disable the technologies that enable these changes.
The tyranny that is Internet and social media regulation in Africa
When the Tanzanian government announced a proposed bill to regulate social media and blogging in the country in 2017, it didn't seem out of place considering their track record in the months prior to the announcement.
In 2016, the founders of JamiiForums, a platform for whistleblowers, were arrested for refusing to reveal the identities of whistleblowers. A few months later in June 2017, the government imposed a 2-year ban on a newspaper, Mawio weekly newspaper and its online platforms for mentioning two past presidents who were allegedly involved in corruption and misconduct.
In April, the Tanzanian government through the Tanzanian Communications Regulations Authority (TCRA) passed the Electronic and Postal Communications (Online Content) Act into law, attaching punishment for indecent and violence-inciting social media posts and licensing fees for online content creators including bloggers.
---
Suggested Read: Diamond Platinumz reportedly in police custody for indecent social media post
---
In the same fashion, the Kenyan Film and Classification Board (KFCB), according to a new law requires video content providers in Kenya -- including on the Internet and social media -- to have a filming licence (those who record videos using their mobile phones are not exempted from the law).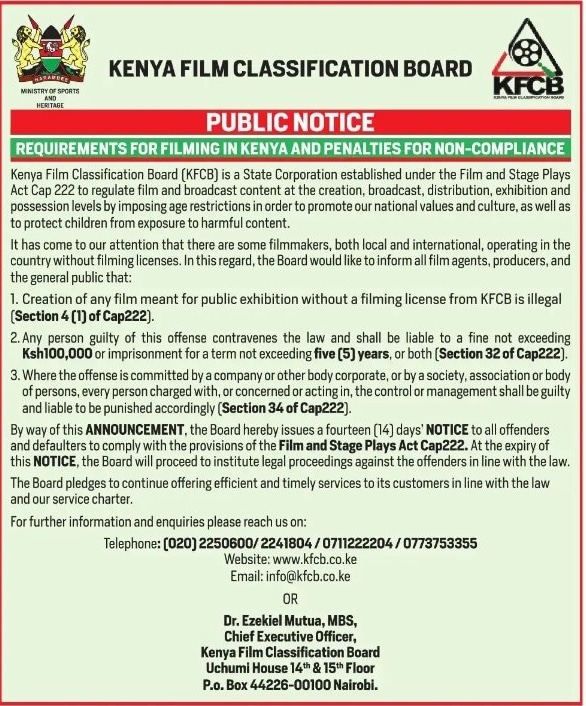 Following the establishment of the law, many Kenyans have called for its repeal, to no avail.
On the 1st of July 2018 , a daily tax of Shs 200 (5 Cents) was imposed on social media users in Uganda, leading to an ongoing opposition across the country. And very recently, Adbulfatai Buhari, chairman of the Senate Committee ICT and Cybercrime revealed that the National Assembly will soon introduce a law to regulate social media in Nigeria, even though past attempts failed.
These policies are the new waves of Internet and social media regulations which are as old as the proliferation of Internet in the continent. In 2000, the Zimbabwean government proposed the Post and Telecommunications Act that allows the government to monitor email usage and requires internet service providers (ISPs) to supply information to government officials when requested.
After the bill failed to hold water before the Supreme Court, the government kept pushing digital surveillance through the Interception of Communications Bill of 2006 which was eventually signed into law in 2007, among others.
During the 2008 presidential elections, eight journalists were reportedly fired because content of their emails suggested that they failed to support former Zimbabwean president Robert Mugabe and the ruling political party.
Similarly, during the 2005 elections in Ethiopia, The Ethiopian People's Revolutionary Democratic Front (EPRDF), the country's ruling political party reportedly filtered the Internet, blocked content from opposition candidates and arrested bloggers who wrote against them, among other protesters, accusing them of treason. Over the years, Internet censorship has strengthened in Ethiopia.
There has to be a better way
While a war is being waged against social media and Internet by African leaders, one cannot help but wonder what they seem to be afraid of. Granted that many of them may be clamouring for social media censorship for selfish reasons, there's the possibility that their fears also border on avoiding an uprising as brutal as the Arab Spring.
In December 2010, a Tunisian street vendor Mohammed Buoaziz set himself on fire outside a local government office to protest the arbitrary seizing of his vegetable stand. This single act of protest quickly spiralled into a pro-democracy uprising in other Arab countries including Egypt, Libya, Morocco, Syria and Bahrain, with the help of social media.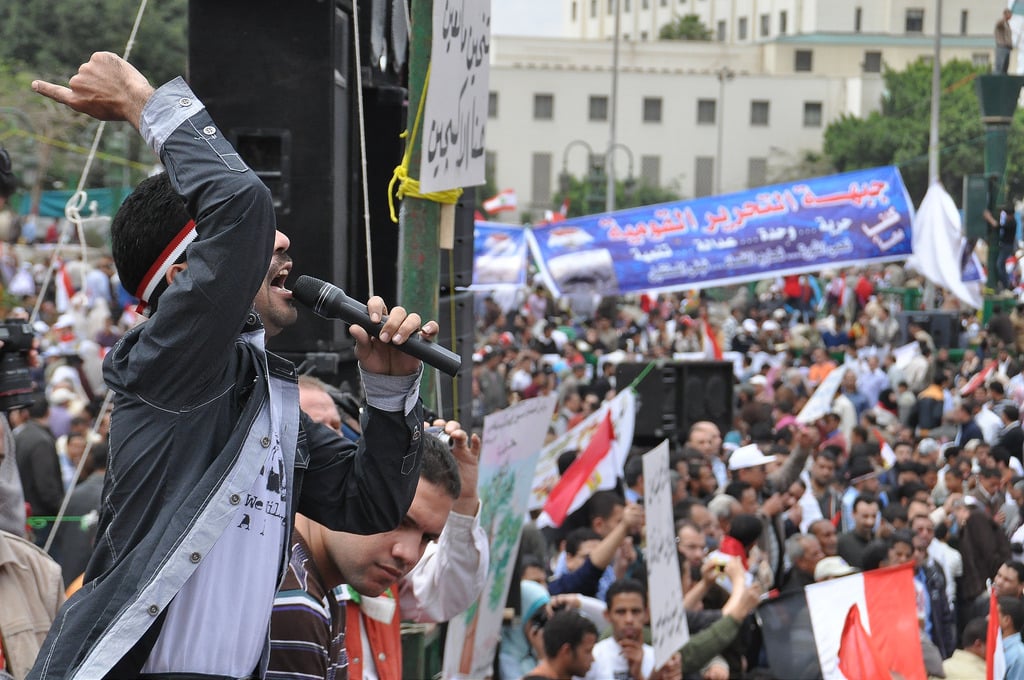 From the standpoints of African governments, increased spread of fake news, hate speeches, extremism, and organised protests, all widely enabled by social media could lead to an uncontrollable unrest. And what better way to nip these menaces in the bud than to establish restrictive policies?
However, there is definitely a better way to strike a balance between creating a safe online environment and impeding freedom of expression.
"It should not be the government's role to shut an entire nation off social media," says  Babatunde Okunoye, Research Officer at Paradigm Initiative Nigeria (PIN). "Social media can be used to incite violence, but so can radio, television and print media. There's an acceptable level of regulation where the government monitors social media but leaves the platforms to deal with misconduct".
These social media platforms already have policies in place to curb the spread of fake news, hate speeches and indecent content. Instead of trying to prevent people from accessing social media, African governments should be looking into implementing laws directed at social media networks used in their various countries.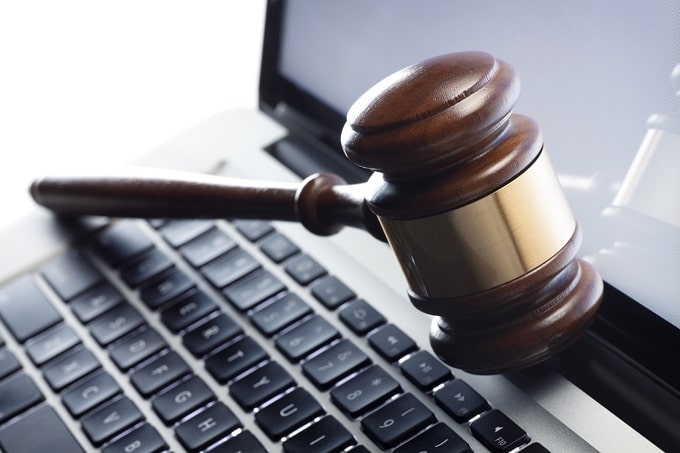 In Germany for instance, social media platforms could be fined up to $60 million if hate speeches or other unacceptable content aren't taken down within 24 hours.
Babatunde's suggestion was reiterated in a white paper released by the New York University Stern Center for Business and Human Rights, titled "The Role of Internet Platform Companies in Fighting Terrorist Incitement and Politically Motivated Disinformation".
The paper asserts that if social media companies intensify their efforts against politically motivated misinformation and propaganda, government involvement would not be necessary.
According to Babatunde Okunoye, preventing government interference can only be made possible if there's good communication between concerned civil societies and policy makers.
A government that limits online freedom is one that impedes the creativity of its people.