Demo Africa is back. In its seventh year, the main event will be taking place in Morocco between October 18th – 19th 2018.
As a lead up to the main event, mini-DEMO events (otherwise referred to as the Innovation Tour) were held in 12 African capital cities between June to July 2018.
The Lagos Tour, in partnership with Techpoint and CcHUB, culminated in a pitch event held at CcHUB yesterday, 3rd of July 2018.
The day's activity
Even though it was intended to be a closed event, the venue still had over 40 attendees who in their respective ways lit up the event.
At exactly noon, everyone was set to listen to the 14 startups that would pitch for a chance to appear at Demo Africa semifinals.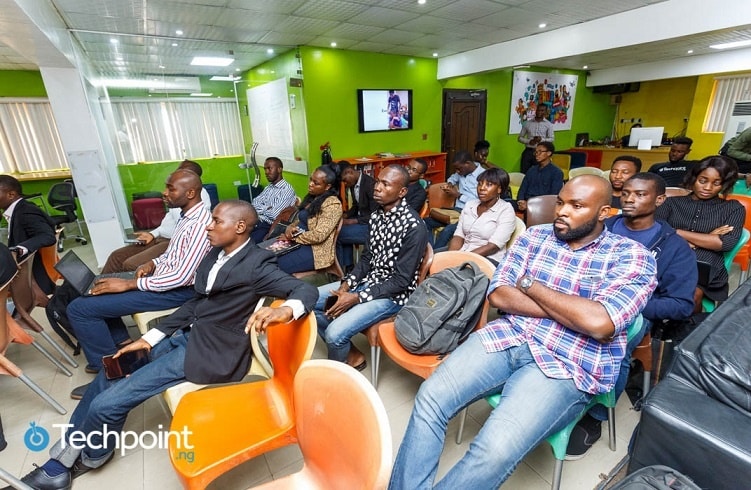 On the panellist table were Oluwaseun Oyinsan, a partner at Ingressive, Mayokun Fadeyibi, Head of Innovation, Sankore Investment, and Femi Iromini, CEO Lead 360.
The pitch session was held in two different rounds, each having an equal number of competing startups.
Startups in the first round
Startups in the second round
There was a short break after the first round and the following startups came up right after.
Announcing the winners
Damilola Teidi, CcHUB Director of Innovation, announcing the winners.
Accounteer, E-pump and Termii emerged top three
With final words from Oluseye Soyode Johnson, a past winner of Demo Africa, the event was brought to a close
The three emerging startups will compete with other West African regional winners for a shot at the Demo Africa finale in Morocco. The regional finalists will be announced in August.
Ifeanyi Ndiomewese
Ifeanyi is a desk reporter-turned administrator. Outside of work, I love to read and travel.
---
Are you in tech and you are looking at getting a foreign remote job or you want to move abroad? Fill this form and you will get the BEST resources to help you get that high paying remote job as well as japa easily! WAGMI!