Discussant at a Financial Technology (fintech) roundtable hosted by the United Kingdom's Department for International Trade, Cchub and EFinA all pointed out the great promises that fintech holds for the nation's financial inclusion drive.
The leader of the overseas delegation of United Kingdom (UK) financial and professional services industry, the Lord Mayor of the City of London, Charles Bowman lead the delegation at the roundtable held recently in Lagos.
Speaking during the roundtable, Lord Mayor Bowman affirmed that his visit is to provide a sense of reassurance of UK's commitment to deepening financial service in Nigeria.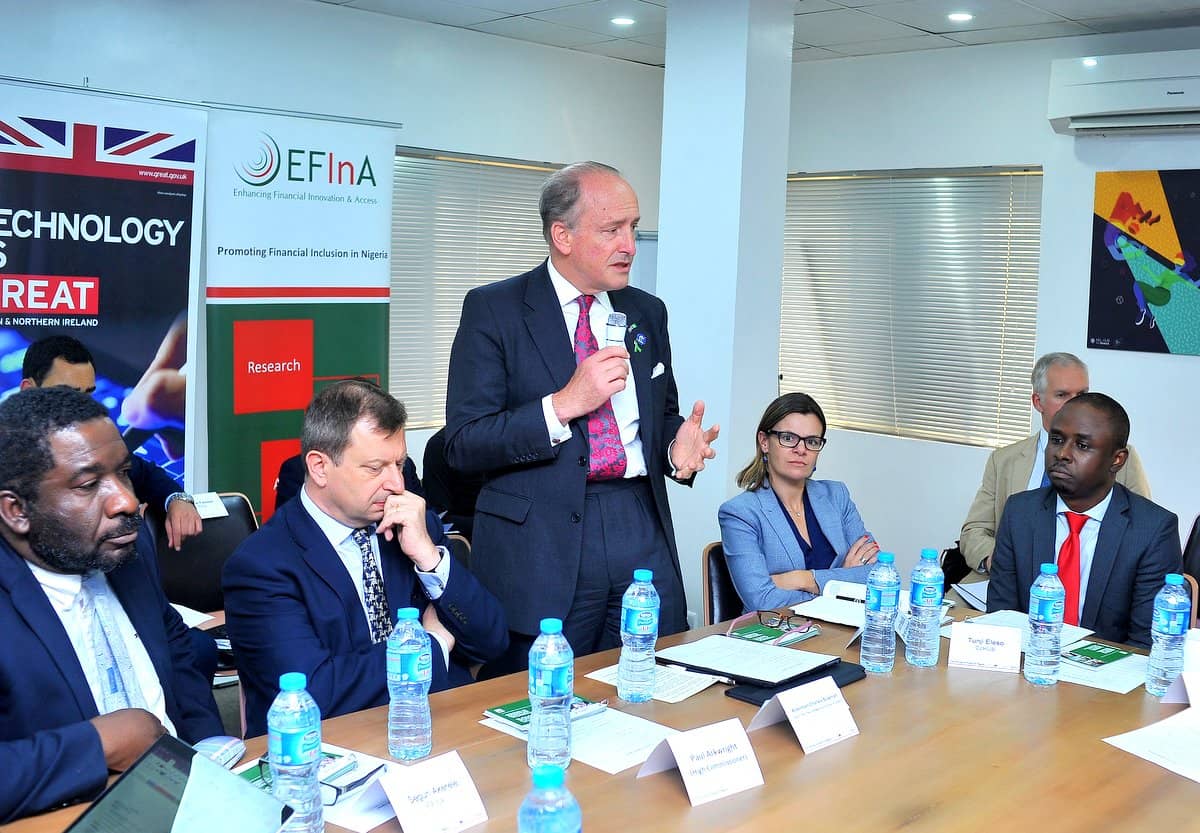 Other focus of the UK includes the promotion of innovation in financial service provision while also advancing the tie between the two countries, and exploiting the great opportunities that abound for both countries.
The Enhancing Financial Innovation & Access (EFInA) Programme Specialist in charge of Payments, Folasade Agbejule revealed that the potential market of the underserved population is as high as ₦393 billion.
EFInA supports innovation within the financial service space with grants. And past recipients of the grant include Paga, Cellulant as well as eTranzact.
The co-founder of Open Banking Nigeria, Adedeji Olowe attributed the key driver of financial exclusion in the country to the high cost of financial transactions to the customers.
Olowu further stated that it takes not less than three months for a startup to make a deal with a bank. He says his organisation is working on standardising the banking sector to ensure that there's a smooth collaboration with other players in the financial sector.
Players in the fintech space also use the medium to discuss their individual constraints with the Lord Mayor's delegation. And challenges include funding and regulatory frameworks.
For the constraint around the regulatory framework, Aisha Isa-Olatinwo, of the CBN's Banking & Payments System Department revealed that the apex bank is working on relaxing the regulations for fintech players.