Check out our list of exciting opportunities this week. They include funding for entrepreneurs, training opportunities, hackathon, photography and writing contests, and the list goes on. Dive in and apply for the one(s) you are up for.
Google Launchpad Accelerator Africa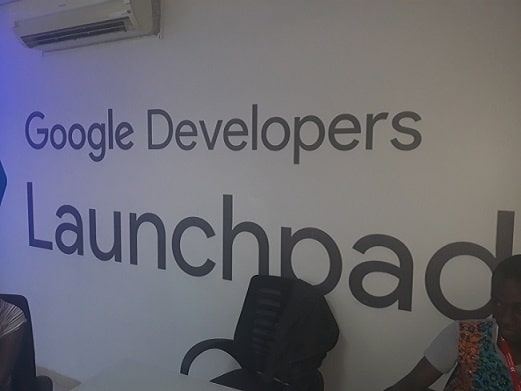 After rounding off the first batch, the application is now ongoing for the Class 2 of Google Launchpad Accelerator Africa programme. Google Launchpad Accelerator Africa is a regional Launchpad meant to accelerate top early-stage African startups.
Benefits
Launchpad Accelerator Africa programme will provide African startups with over $3 million in equity-free support, working space, and access to expert advisers from Google, Silicon Valley, and Africa over the next three years. Participants receive travel and PR support during each three-month programme.
Eligibility
The startup must be technology inclined.
The startup must be based in Sub-Saharan Africa, targeting the African market
The startup must have raised seed funding.
Google additionally considers the problem the startup is trying to solve, how it creates value for users, and how it addresses a real challenge for its home city, country or Africa broadly.
How to apply
Applications for Class 2 will close on 8 July. You can check the link to register.
iBuyNaija Campaign
The iBuyNaija Campaign - a social initiative of Qeturah.com - is a 5-year project created to boost patriotism in locally made products.
The campaign serves as a platform for exposure to local brands through sharing of unique local stories. As such it is calling on the local brand to list its product and services on the platform.
Benefits
A feature in iBuyNaija Campaign trail
Opportunity to participate in iBuyNaija Campaign upcoming expo.
Opportunity to win business grants/loans.
Eligibility
Must be manufacturing products locally.
Must be a Nigerian based company.
How to apply
Application closes on 15th of July. You can visit this link to register.
FbStart Accelerator
The accelerator, which is in partnership with Facebook and CcHUB, is a deep-tech focused program for visionary and innovative teams using advanced technologies to solve problems in our society and build solutions for the future.
The focus is on startup and student teams building solutions with Artificial Intelligence, Data Science, Internet of Things, Augmented Reality and Virtual reality.
Benefit
Up to $20,000 in equity-free funding
Access to technical mentorship from Facebook
Hands-on business & product support from CcHUB
Up to $15,000 worth of partner credits from CcHUB and Facebook
Access to office space and fast internet at NG_HUB and partner hubs across the country among others.
Applications into the 6-month accelerator are open between 22nd of May and 6th of July. Apply here.
How to apply
To engage student teams during this period, we have kicked off a roadshow to visit 13 cities in 30 days. Register to attend one near you here.
UNICEF Innovation Fund for Drone Startup 2018
The application is open for the UNICEF Innovation Fund for Drone startups 2018.
The fund will provide up to $100,000 equity-free investment into early-stage finance for profit-making technology startups that have potential to benefit humanity through the use of drones.
Benefit
Seed funding of up to $100,000, which is intended for prototyping, testing and validation.
Selected startups will receive technical assistance from UNICEF Ventures team to help validate and improve their solutions.
Selected startups would have the opportunity to grow their business through mentorship and support from UNICEF networks of experts and partners across its country offices.
Selected startups will have access to UNICEF Drone corridors in Malawi, providing physical space for testing their solution.
Eligibility
You must be registered as a private company in a UNICEF programme country.
You are working on open source technology solutions or willing to be open source under the following licenses or their equivalent: BSD (software), CERN (hardware), or CC-BY (content)
Have an existing prototype of the solution with a promising result from the initial pilot.
The solution must have the solution to positively impact lives.
How to apply
Deadline of application is 22nd July 2018. You can visit this link to apply.
Grigri Pixel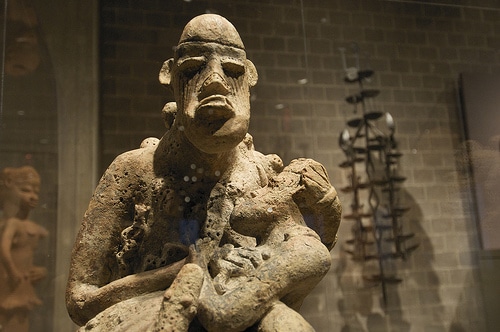 Grigri Pixel has launched the African Initiatives Call. Now in its third edition, the call for African Initiatives is open for African artist or collectives to submit their project.
Grigri Pixel is a programme of residencies, meetings and workshops devoted to the creation of magical objects in urban spaces based on collaborative practices and digital manufacturing strategies from the African continent.
Criteria
This initiative, group or space should be related to transformative, collaborative and artistic practices, particularly aimed at defending the right to the city and to common urban spaces.
These practices may have to do with intervention and action in urban spaces, the establishment of forms and methodologies of collaborative organization, the development of artistic, cultural, design or digital manufacturing practices that reflect on collective creation, or work on recovering or updating artisan crafts.
Only one person may apply per group or space. In total, a maximum of four people will be selected.
Grigri Pixel will look after the travel of those selected from their place of origin to Madrid, as well as their accommodation and living expenses for the duration of the production workshops that will be held in Medialab Prado from 15 to 28 October 2018. Additionally, each person will receive a fee of 500 euros.
How to apply
The application is open till 24th of June 2018. You can visit the website for additional information
Previously featured opportunities still ongoing
---
Editor's note: Are you launching any opportunities? Tell us about it by filling this form.