Last week, a young man was reportedly shot dead by officers of the Special Anti-Robbery Squad (SARS) of the Nigeria Police Force (NPF) in China Town, Ojota, Lagos.
According to the story making rounds on social media at the time, the SARS officials accosted the young man thinking he was a Yahoo Yahoo boy ( cyber fraudster) and eventually killed him in the process.
https://twitter.com/Naijadailyfeed/status/1005202758948016128
However, according to Yomi Shogunle, Assistant Commissioner of Police and head of the Public Complaint Rapid Response Unit (PCRRU) of the NPF, SARS had nothing to do with the attack on the man. In a Twitter response to the viral news, he stated that the man "had an asthma attack during contact with a police patrol team (not SARS) and was revived".
Whichever of the above stories we choose to believe, it does not change the fact that many young Nigerian men and women have gruesome tales to tell about their encounters with the notorious SARS.
The gross misconducts of these officers of the law has led Nigerian youth to kickstart the #EndSARS online and offline campaigns across Nigeria.
Workers in the internet space are not exempted
Some of the targets of SARS are young men and women nicely or "suspiciously" dressed, carrying one gadget or the other, especially laptops. As it is common for people who work mostly from their laptops, most workers in the tech community carry their laptops everywhere they go, making them easy targets.
In December last year, Iyin Aboyeji, co-founder of Flutterwave and Andela tweeted that he has had to bail Andela developers multiple times from police custody.
https://twitter.com/iaboyeji/status/937581587700465664
Every other week, there's a story of a software developer, graphic designer or blogger being harrassed by SARS officials. In May, Sodiq Akinjobi, a freelance software developer and systems engineering undergraduate of the University of Lagos (Unilag) took to Twitter to recount his first encounter with officers of the Special Anti-Robbery Squad.
Last Wednesday, I was stopped by SARS on my way to school, issa thread.@segalinks @drjoeabah @unicodeveloper @ireaderinokun @senisulyman @MrBankole @iaboyeji @codebeast @sannihussein

— Geektutor (@Geektutor) May 25, 2018
"He (SARS officer) asked me to identify myself and I showed him my Unilag ID card. He then asked me what a student like me is doing with a system! I am a SYSTEMS engineering student. Am I supposed to not have a laptop?" another tweet reads.
Sodiq was one of the lucky ones as he walked away without any physical assault or paying any bribe. Many people are not that lucky.
SARS activities around Yaba area is very appalling! A lot of tech guys are harassed at random. Everyone knows Yaba is the technology capital of Africa, but SARS wants to pull it down #ENDSARS @benmurraybruce @MBuhari @NGRSenate @NGRPresident @ProfOsinbajo

— Let's save #Nigeria from sharks🦈 (@adebiyioluwafem) December 3, 2017
If you are a tech or creative guy, there is a 90% probability that you have been harrased by SARS before...

I have been harrased countless times especially in the days of carrying back pack, fast forward to now, one of the reasons I stopped wearing T-shirts & jeans...#EndSARS

— Ibraheem Mohammed (@IbraheemOloye) December 4, 2017
#EndSARS Tech community in Nigeria should stand up to these guys. We suffer the most from them. They raid us, using yahoo as excuse.

— Bashir Hamza (@Bamoohaa) December 3, 2017
Most of the stories of SARS harassment have one thing in common; the request for a valid identification.
Due to the lack of understanding of what being a software developer means, many of them have been asked to present their "developer ID cards" or "JavaScript ID cards" as the case maybe.
... Or "can I see your JavaScript and Angular ID card?" @unicodeveloper @saniyusuf

Questions i get from Nigerian Police. It's just crazy 😂 https://t.co/cam97Fe7VE

— Christian Nwamba (@codebeast) June 25, 2017
The problem with these requests is that only software developers/designers/writers that work for organisations have ID cards to present. As for freelancers who are not tied to any organisation, they are left at the mercy of men who do not know what it means to be a software programmer or a freelancer.
To fix the issue, it has been suggested that developer and designer communities should provide identifications for their members.
However, this does not solve the issue of SARS officials illegally searching people's devices, a clear violation of the Digital Rights and Freedom law.
Addressing the SARS menace; #EndSARS or #ReformSARS
SARS was created in 1992 as a crime fighting unit of the Nigeria Police Force (Lagos originally). Simeon Danladi Midenda, a retired Commissioner of Police and creator of SARS told Vanguard in an interview that SARS officials originally operated undercover carrying neither walkie talkies nor weapons openly.
"We never stood on the road looking for robbers. We met them in their beds. We did not also receive direct complaints from members of the public but allowed the DPOs to do their job and hand over to us established cases of armed robbery for further follow up action," he said.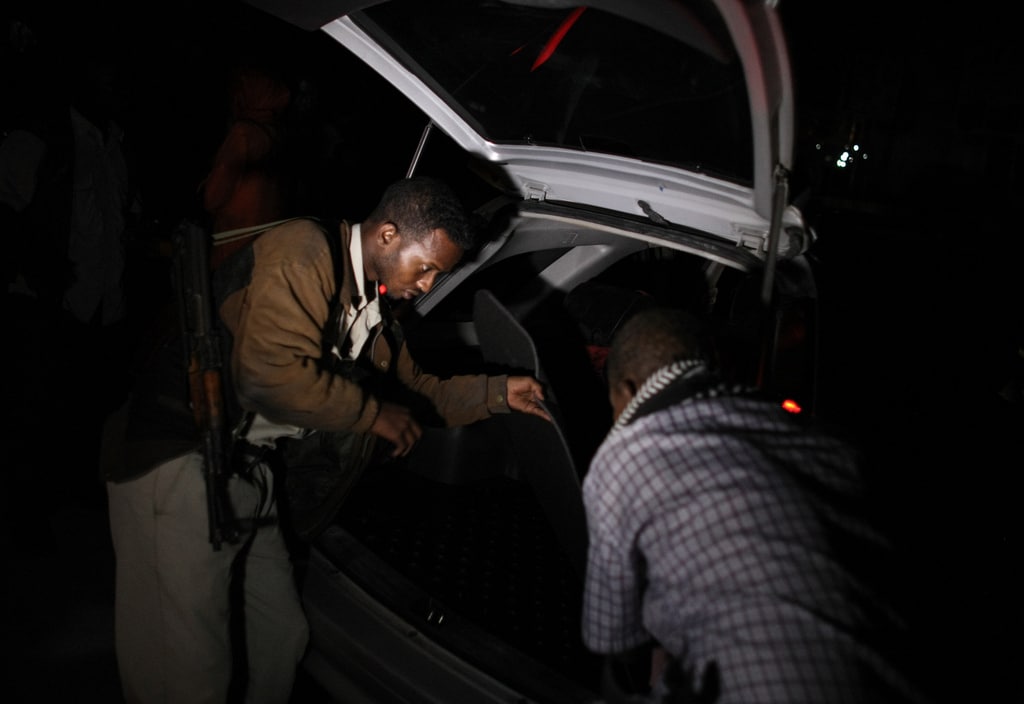 Over two decades of being responsible for solving thousands of crime cases across Nigeria, the squad has managed to taint its reputation by harassing young innocent Nigerians in the name of putting internet fraudsters behind bars.
The best case scenario of these encounters is the victim parting with no less than ₦10,000 and it could be as bad as being detained in their custody for days and eventually parting with a lot more money, regardless of the "Bail is Free" campaign by Yomi Shogunle's PCRRU.
To put an end to the violence carried out by SARS officials, many Nigerians have through the #EndSARS campaign called on the government to scrap the squad in its entirety. However, if that happens, how will it affect crime rates across the country and what will be the fate of the officers in the squad? Would they be absorbed back into the police force or be out of jobs?
The thought of the latter is scary because we complain of their misconducts as officers of the law, imagine what they'd do if they have no authority to answer to. Perhaps, reforming SARS is a better alternative and Simeon Danladi Midenda agrees.
"They should undergo reorientation and thereafter, disappear from public view and remain faceless. They should avoid receiving direct complaints from members of the public as most cases received that way will eventually be civil issue but printed in armed robbery colour," he suggests.
In the wake of the ongoing #EndSARS campaign on social media, Ibrahim Idris, the Inspector-General of Police (IGP) has reportedly banned the Special Anti Robbery Squad (SARS) from conducting stop and search operations on roads except when necessary. He also reportedly stated that the squad's operations have been restricted to only armed robbery and violent crime cases.
While we wait for the IGP's directives to take effect, it is necessary for you to go around with at least one form of valid identification. For those with cars, keep a dash camera in your car as it reportedly keeps them from harassing you.
Lastly, if you can, avoid engaging in shouting matches with SARS officials, I hear it makes things worse. Stay safe guys!