For the most part, Mrs. Victoria's typical day in her small provisions store is characterised by hours of staring into her Android phone, connected earphones, occasional bursts of laughter among other reactions and pausing to attend to customers.
She spends these long hours on her phone watching Nollywood movies she got from the iROKOtv kiosk close to her house.
According to her, even though she has a television in her shop, there's hardly ever power to use it, so she instead backs up her phone battery with a powerbank to ensure long hours of use. Her favourite part of the whole thing is that she does not need access to the internet to watch some of the latest Nollywood movies.
Over the years, we have gone from getting entertainment in video from a sole source -- television -- to more flexible and personalised sources such as the Internet, YouTube and Video on Demand (VoD) services like iROKOtv.
These alternatives to TV have doused the "there's nothing to watch on TV" complaints and given users the power to choose their preferred content, albeit with unique challenges in this part of the world.
VoD vs Satellite TV
According to GFK's 2018 international ViewScape survey, about 92% of Nigerian adults with Internet access now use some form of free online video service, while 55% of them pay to watch digital online content.
This was not the case years ago when satellite TV reigned supreme in video entertainment in Nigeria. The launch of Multichoice's DStv in 1993 saw the gradual shift of many households to satellite TV.
For those that could not afford DStv, the emergence of cheaper alternatives like HiTV, DaarSat, StarTimes and GOtv has given low-income earning households the opportunity to access a variety of both local and international channels.
Regardless of the number of new market entrants who launch to take on DStv in Nigeria, it still boasts of over 11 million subscribers in Nigeria, about 40% of its total subscribers in Africa. Still undefeated in the Pay TV market across Africa even with the launch of promising contenders like Kwese TV (and TSTV), DStv appears to have more serious competition to worry about; VoD services.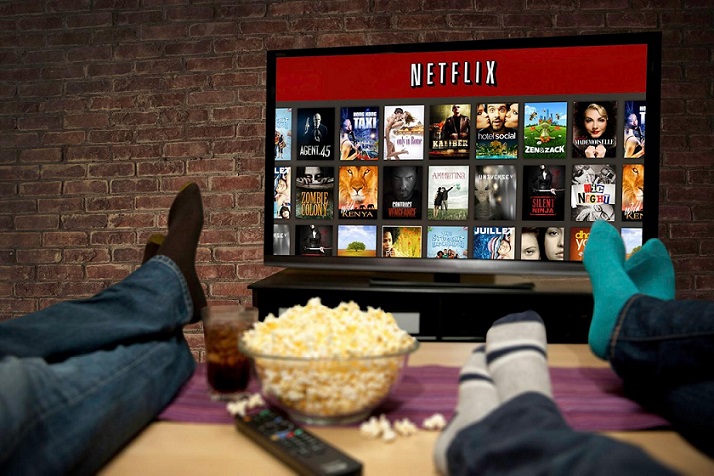 In May, Multichoice reportedly called on South Africa's communications regulatory body, the Independent Communications Authority of South Africa (ICASA) to begin regulating streaming services. The company claims that it lost over 100,000 DStv Premium subscribers to online streaming services in its last financial year.
This shift by subscribers to online streaming services is evident in the considerable success of VoD services like Netflix, iROKO, Showmax and iFlix across Africa.
Multichoice's concern, GSK's report and the thousands of Mrs. Victorias scattered throughout Nigeria prove that the future of VoD adoption is brighter now, more than ever, regardless of its many challenges.
The woes of VoD in Nigeria
Granted that Nigeria supposedly has the most affordable internet in Africa, the cost of data is still very expensive for the average Nigerian. The affordable internet initiative by A4AI proposed that 1GB of data should not cost more than 2% of the average monthly income.
---
Suggested Read: Surprise! Nigeria supposedly has the most affordable Internet in Africa 
---
In addition to data cost, Nigeria's struggling internet penetration contributes to the low adoption of VoD.
Video on Demand service providers that have recorded any form of success in these climes have had to innovate around these problems. When iROKOtv launched in 2011, it was an online streaming service, however, due to the aforementioned challenges, the company shut down its online streaming service in Africa in 2015 to focus on a mobile-only model.
Similarly, global entertainment giant Netflix had to develop a video compression technology to deliver video content seamlessly to its African users on slow connections.
Nevertheless, as internet and smartphone penetration increases and cost of data reduces, there will be a continuous increase in the adoption of VoD in Nigeria and the future of the market appears very promising.