Our phone home screens are easily customisable, and how we choose to organise them tells a lot about who we are. Like our work desks, our phone layouts reflect certain parts of our personalities.
Many psychological studies have been carried out to analyse how different workers organise their work spaces and what it says about their personalities; type A or type B, aesthete or utilitarian, neat or clustered. These personalities directly affect how we approach productivity at work or how we should.
In her book titled Work Simply: Embracing the Power of Your Personal Productivity Style, Carson Tate explains that workers are more productive if they align their cognitive styles to their work strategies. This means allocating efforts in ways that suit their strengths and preferences.
These cognitive styles, according to Carson Tate, are habitual patterns of perceiving, processing and managing information that guide our behaviour.
And since our phones are extensions of ourselves, these patterns are evident in the way we use them in both our personal and work lives.
What does your home screen say about your productivity style?
Based on Carson Tate's analysis, there are four types of productivity styles directly affected by personality types; prioritiser, planner, arranger and visualiser. We'll examine each of them based on their characteristics and how they reflect on our phone home screens.
Prioritiser
Carson Tate describes a prioritiser as someone who "prefers logical, analytical, critical, fact-based and realistic thinking". A prioritiser prefers to have information presented in a form that is brief, precise, clear, and technically accurate.
Like their office environment which is usually businesslike, clean and functional, prioritisers also keep their phone screens clean, orderly and minimalist. A prioritser's phone home screen typically consists exclusively of apps they use frequently.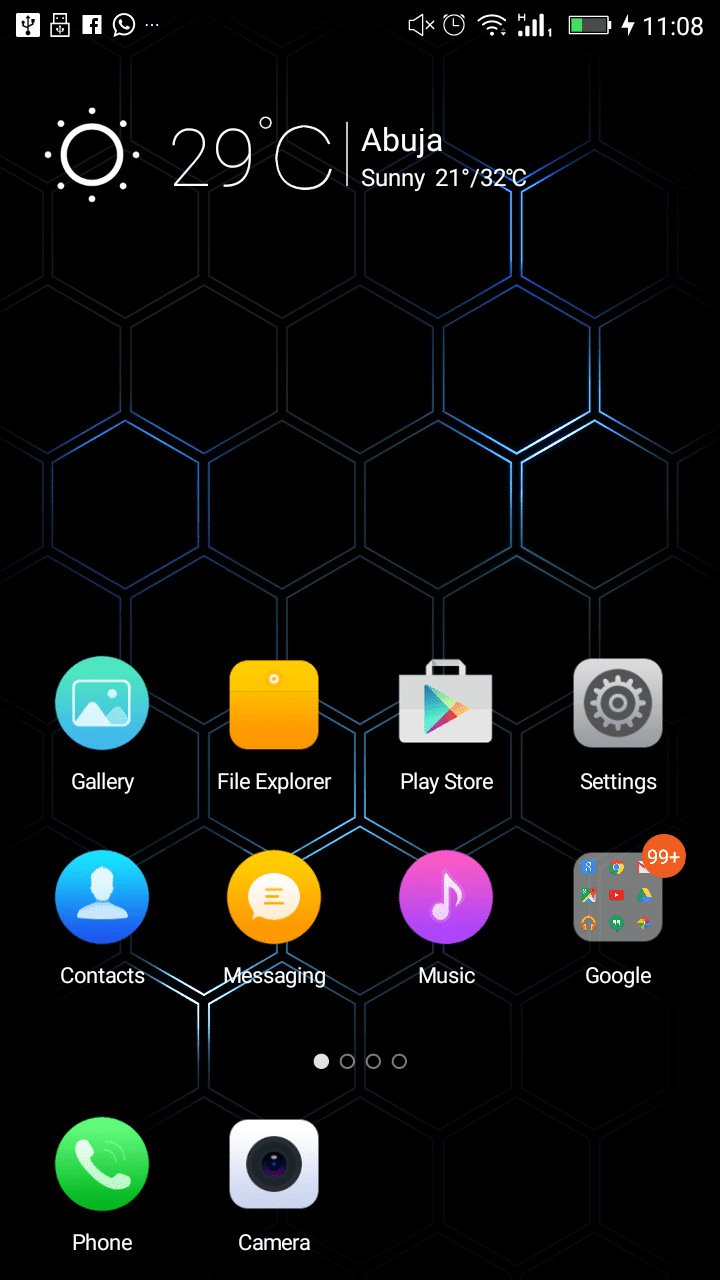 If you're a prioritiser, you probably have thousands of unread emails and instant messages because you read and reply the important ones and ignore the rest. Or you practice Inbox Zero to ensure only important messages stay in your inbox.
What it says about you: You do more work in less time, better than anyone you know. You also only buy things you need and have no patience for small talk because you cannot be bothered by unimportant things.
Planner
Planners value structure, as can be seen on their home screens. They typically budget the time required to complete tasks, sequentially organise tasks and prepare accurate and detailed project plans. A planner rarely deviates from their plans.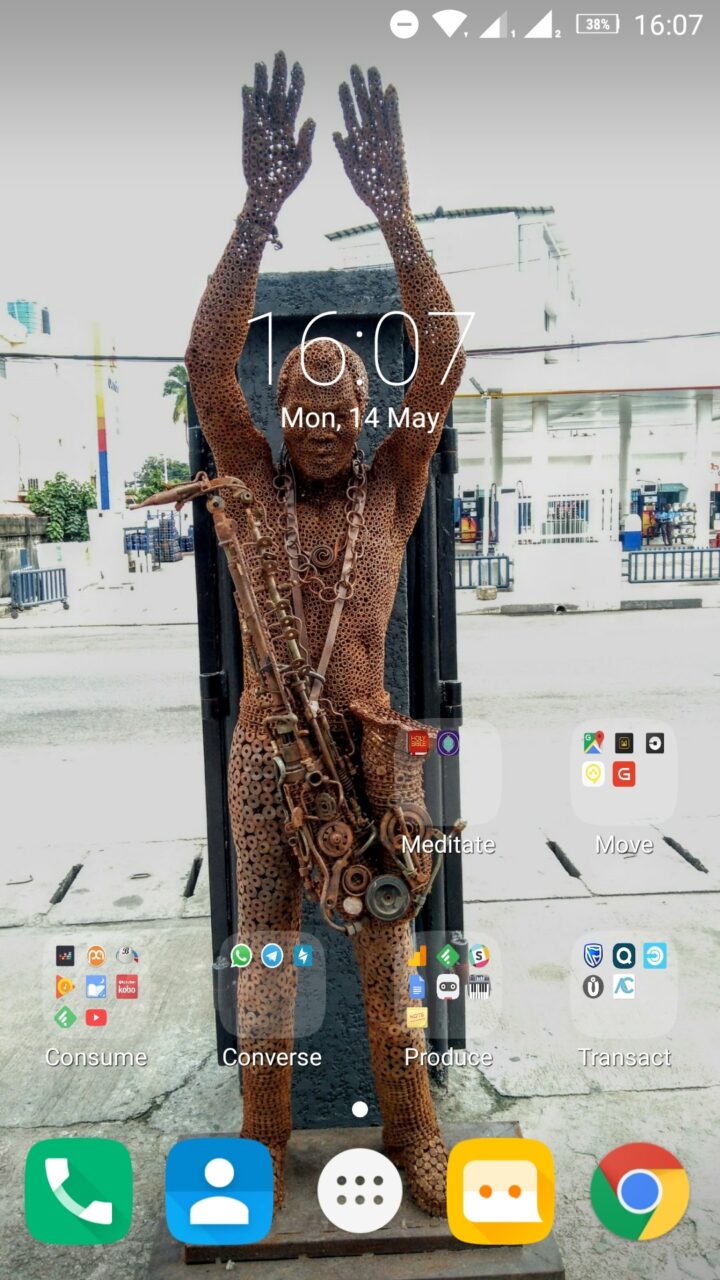 If the above words describe you, then your home screen layout is probably very practical, neat, orderly and organised. You may colour code your apps for organisation or group them into folders according to functionality.
A planner's traditional and orderly home screen layout tells that they often find flaws overlooked by others and like their own space. It also means that they do not rely on latest trends and prefer to rely on things that are tested and trusted in every area of their lives including fashion, social and work life.
What it says about you: You do not have a social life and spend most of your time working. When your friends invite you out for drinks for example, you respectfully decline because it does not fit into your schedule for that day.
Arranger
Simply put, an arranger is the ideal team player, and so often encourages teamwork to maximise work output and makes decisions intuitively.
As an arranger, your phone wallpaper is usually a happy and colourful one; could be a picture of you with close friends, colleagues and family members. Your home screen typically consists of the music and photo gallery apps as well as communication apps that let you efficiently reach out to others.
Your high emotional quotient makes you the go-to person when your colleagues, friends and family members need help with tackling challenges. And you are known to put other people's needs before yours.
What it says about you: You're a people person who appears to have everything under control. This is usually to your detriment because you spend so much time taking care of others that you forget to take care of yourself.
Visualiser
One of the distinct characteristics of visualisers is that they are innovative and creative, and so their phone home screens are usually colourful. They are also likely to colour code their apps, but for aesthetics.
As a visualiser, you are an extremely creative person who thinks strategically about projects, effectively managing multiple ideas simultaneously while being efficient in task execution.
You are also very social in nature and this can be evident in the number of notifications you get from instant messaging (IM) apps like WhatsApp and social media apps -- some of the most likely apps on your home screen.
You're open minded and like to experience new things so your wallpaper is probably the picture of the beautiful scenery of the last place you visited, a colourful work of art or a playful photo of one of your favourite animated characters.
What it says about you: You're a social butterfly who loves to travel and experience new things. You're also a creative and prefer to work in a flexible work environment.
It is interesting to note that your personality  -- and productivity type as the case may be -- could be a combination of two or more of the types mentioned above. Or your home screen doesn't necessarily reflect your personality type because it's just a home screen, it's not that serious.
Featured Image credit: freestocks.org Flickr via Compfight cc