Imagine going to sleep and being disturbed every few seconds. You never really get back into that deep sleep and you end up not well rested. This is how Adam Alter, a New York University professor and author describes checking your work emails as they come in.
Email has grown to become the most common and preferred mode of business communication because of its effectiveness, efficiency, and speed. It also supports the virtualisation of business activities and the growing trend of telecommuting.
While email is great for the reasons stated above, it is also guilty of wasting our time and impacting negatively on our productivity at work. Studies show that when you break concentration from a task to check your email, it takes about an average of 25 minutes to get back into the zone of maximum productivity.
Similarly, an experiment carried out at the King's College London University found out that those who try to juggle work and messages "lose 10 IQ points -- the equivalent of missing a whole night's sleep"
Email overload
A full inbox can be frustrating and we often feel more productive when we have cleaned out our inbox despite perhaps not accomplishing anything valuable for the day. According to studies, an average worker spends an average of 13 hours a week on email.
As workers in the fast-paced internet era, email is one of the top distractions we face at work alongside social media and instant messaging (IM), phone calls and chatty colleagues.
Depending on your job description, you probably receive between 5 -100 work-related emails daily that require responses within the following 24 hours and have to spend an average of 5 minutes to answer each of them depending on a number of factors.
The pressure of having to respond to so many emails and the distraction it creates from actual work causes email overload which has been linked to decreased productivity, stress and burnout.
Recognising the dangers of email overload, a few companies have created email schedules for their staff requiring them to work on emails only within scheduled periods. In France, through a new law established in January 2017, companies with more than 50 employees are required to establish hours when staff should not send or respond to emails.
However, juggling tasks and attending to the constant influx of emails is unavoidable for some workers and scheduling response time could be detrimental to their work. This is the case for Toyin Ogunmola who receives over 100 work-related emails everyday as the Business Developer and Sales Lead at iQube solutions, Toyin's role requires her to constantly stay connected with clients and respond to their emails as promptly as possible.
Although Toyin's productivity can be measured by how many leads she gets through email correspondences, Carl Newport, in his book Deep Work proposes that emails should not take up the time for more productive work.
Creating an email response schedule
Regardless of how many emails you receive daily, there should be certain times in the day when you should check email and large periods of the day where you ignore all incoming emails in order to concentrate on tasks at work.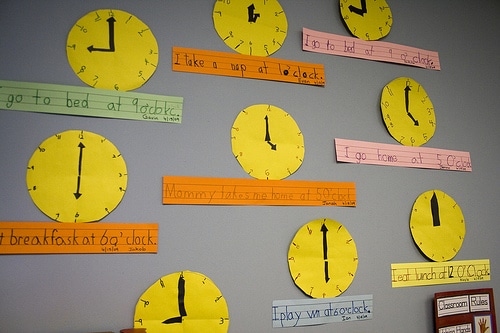 Depending on the nature of your job, you could schedule periodic checks on your inbox -- say every 15 minutes to 30 minutes or 2 hours -- in order not to miss out on important messages. Managing these messages within scheduled periods could also pose a huge challenge. To tackle this challenge researchers propose the 4Ds of time management; Delete it,Do it, Delegate it and Defer it.
"If it serves as no value, doesn't apply to you, delete it. If it is important or can be done quickly, do it. If it can be done by someone else, forward it with a note stating the specific required action. If it requires more time or attention than you have at moment, defer it. In addition, distribute it, if you have to move it to a different channel" says this article on email management.
Taking control of your inbox
Have you ever sent someone an email that contains a question or series of questions and then get a cryptic answer in reply, so you have to email them again and again, creating an unnecessary thread? If your answer is yes then, you have played the instant messaging game.
In the instant messaging game, you are distracted from your tasks every few minutes and have to waste time in an email thread that should have ended after the second email. In Deep Work, Cal Newport explores this scenario.
"Interrogative emails generate an initial instinct to dash off the quickest possible response that will clear the message — temporarily — out of your inbox. A quick response will, in the short term, provide you with some minor relief because you're bouncing the responsibility implied by the message off your court and back onto the sender's. This relief, however, is short-lived, as this responsibility will continue to bounce back again and again, continually sapping your time and attention"
In order to avoid this back and forth, Cal suggests that you do more work when you send or reply emails by asking yourself the following questions; What is the project represented by this message, and what is the most efficient (in terms of messages generated) process for bringing this project to a successful conclusion?
"Once you've answered this question for yourself, replace a quick response with one that takes the time to describe the process you identified, points out the current step, and emphasises the step that comes next. I call this the process-centric approach to e-mail, and it's designed to minimise both the number of emails you receive and the amount of mental clutter they generate"
Proper email behaviour
In many cases, our email etiquettes directly impact the productivity of our email recipients. If you have ever been interrupted by an email you were CC'd or BCC'd in, only to realise that it is irrelevant to you, then you know how unnecessary it is to copy people in emails they have no business with.
Take some time to think about why you are including someone. If you can't think of a good reason, then don't add them.
Also, write articulate subject lines. "Please Read" and "URGENT!!!" do not count. A subject line should communicate exactly what the email is about to enable the recipient prioritise the email's importance without having to open it.
Remember that emails are usually not as urgent as we all make them up to be and so should not be allowed to alter your productivity. If it is so urgent, they'd pick up the phone and call you.