Instagram has introduced two new updates that will make it easier and faster for users to share photos and videos on Stories.
Prior to the updates, users were only able to post one photo or video at a time on Instagram Stories and would have to repeat the process to post several media. Now, you can upload up to 10 pictures and videos all at once.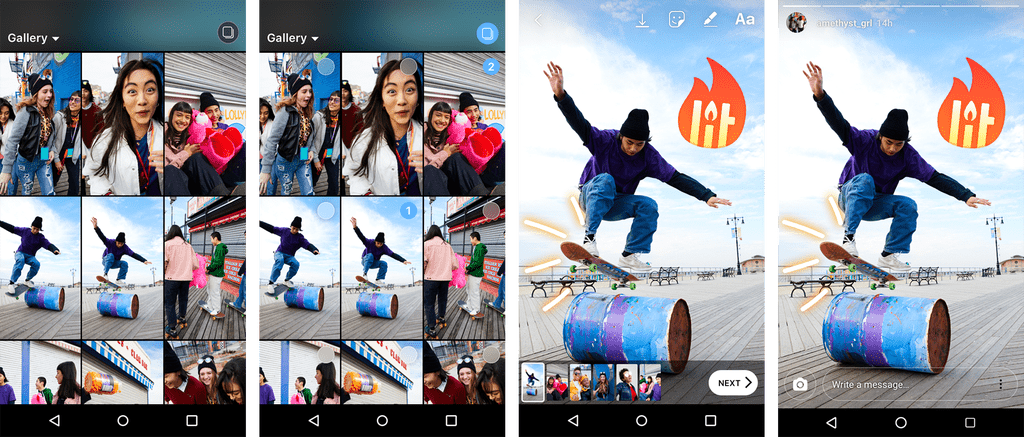 To get started, go to "upload media" and tap on the new icon at the top right corner of your screen to select photos or videos from your phone gallery. After selecting a maximum of 10 media, you'll see a preview of your selections lined at the bottom.
You can tap each one and edit individually with texts, stickers and other tools available in Instagram Stories. When you're done, all the pictures and videos in your preview will upload in the order you selected them.
In additon, when users share a photo or video, the location sticker will now automatically suggest places close to the location the media was captured.
These updates are only available to Android users but will be rolling out on iOS in coming weeks.