Your work environment either makes you happy or stresses you out. Several studies on environmental psychology have linked office design to workers' productivity and creativity. The validation of these studies can be seen in the cool office space trend in Silicon Valley which has been adopted by other tech communities around the world.
Asides their innovative products, these companies are famous for their colourful workspaces designed to foster productivity, creativity and collaboration among employees.
In Nigeria, the trend is catching on as can be seen in our Techpoint Office Tours series. Through Spacefinish, Remi Dada wants to make every Nigerian office as innovative as their counterparts in Silicon Valley.
Spacefinish: The story
Spacefinish is a design and innovation company based in Lagos. According to Remi Dada, Spacefinish was founded to bring Silicon Valley to Africa by redesigning work spaces for both startups and established companies.
How it all began
Remi Dada started out aspiring to become a rapper with early influences from the likes of Eminem and Kanye West. As he became older, he realised that his passion for rap music was centred around creating something out of nothing; whether it was creating a product, a building or an experience that other people can interact with.
And so the passion for rap was replaced by a stronger passion for design. This led him to pursue a career in architecture. He got a degree in architecture at the University of Illinois at Urbana-Champaign.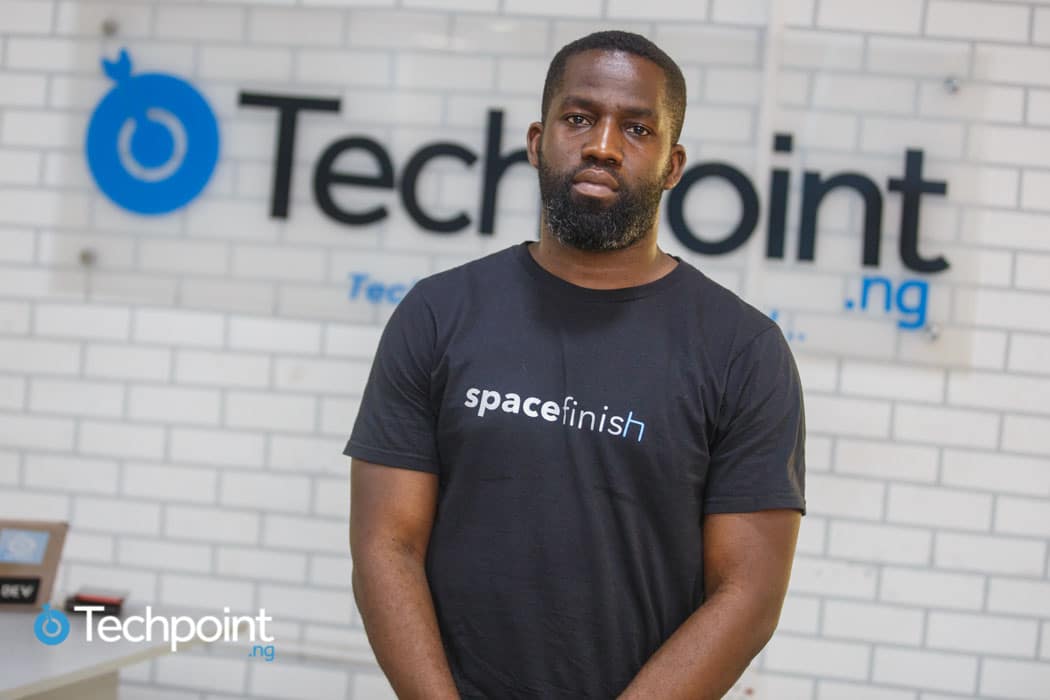 After getting his first degree, Remi quickly realised that architects were marginalised in the industry because they failed to acquire business skills so he decided to enrol in business school.
With the passion for design still burning in his heart after business school, he turned down a high-paying job at Oracle to take on a job at an American fast food restaurant named Chick-fil-A.
"The Oracle job was going to pay me a lot of money, however, it wasn't a job that would allow me to do the things that I was passionate about and I got an opportunity to do that at Chick-fil-A," he recalls.
At the restaurant, Remi was responsible for transforming the space's user experience and he loved every part of it.
The Homecoming
After acquiring skill sets and experience in both design and business, Remi decided that it was time he began to look for opportunities back home in Nigeria. He had at the time spent 12 years in America and was convinced that he could thrive in his home country.
He got job offers from two companies, both Silicon Valley giants; one, an international design and consulting firm and the other, a multinational technology company with branches all over the world. Remi chose the latter.
"It was even more exciting because it wasn't just Google, it was Google in Africa so I was super pumped up"
And so leaving all his things in the United States, he immediately moved back to Nigeria, not sure it was the right decision but sure it was going to change his life course forever. He was right.
For a new entrant into the tech world, Remi fit in just fine and began to learn the ropes of the business of getting technology into the hands of Nigerians. His team was responsible for developing and building Google products for Nigeria and Africa has a whole.
Tailoring a product initially developed for non-Africans to an African's needs can be a herculean task, however, through extensive quantitative and qualitative research, Remi learnt to better understand the needs of the African as regards the use of technology.
"We were spearheading the research and getting very fantastic insights that gave us very good information to the point where we had directors flying in to experience Nigeria."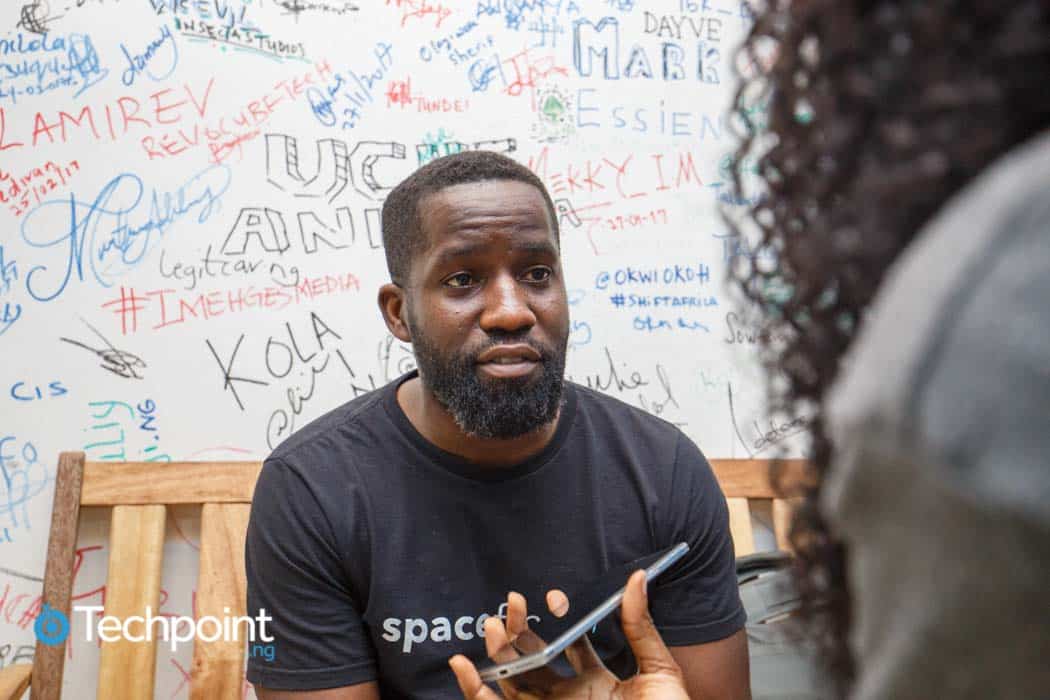 "For example, the 18-year-old Nigerian girl is different from the 18-year-old girl in California. They have different needs and use the internet differently. They've been introduced to the internet differently. Some of them in Nigeria have only had mobile phones. They have never used computers. Internet is a challenge, data is a challenge so these are things that allowed me to market and build products".
After hitting so many milestones on the product marketing team at Google after three years, Remi became the B2C Product Marketing Head at YouTube Sub-Saharan Africa, a role which he held for almost two years before leaving to start Spacefinish.
Remi Dada's recount of his experience at Google is one most people would wish they had in their careers. "The highlights of my experience were localising products like Google Search and YouTube and being part of the team that brought the Google CEO to Nigeria"
Building Spacefinish
I came, I had impact and I was now looking for my next adventure. So naturally, I had fallen back into the first thing I was doing which is designing"
One of the reasons why Google is one of the most innovative companies in the world is that it gives its employees the opportunity to work on side projects.
The strategy called "20% time or project" is designed to give employees one full day per week (20% of their time) to work on Google-related passion project of their choice. This strategy birthed many Google products we now use including AdSense, Google Maps, Google Talk, Gmail and of course, Google Nigeria's cool office.
Since design was his passion, Remi chose designing the Google office as his side project. Using insights gathered from his colleagues and his personal experience from working in the space, he successfully built one of the most innovative work spaces in Nigeria. From then on, he began to get requests to design other offices. And so, Spacefinish was born.
One down, hundreds to go
After designing the Google office, Remi's first official project was Andela's EPIC tower. This was unlike the side project he had done at Google, an entirely different experience for him.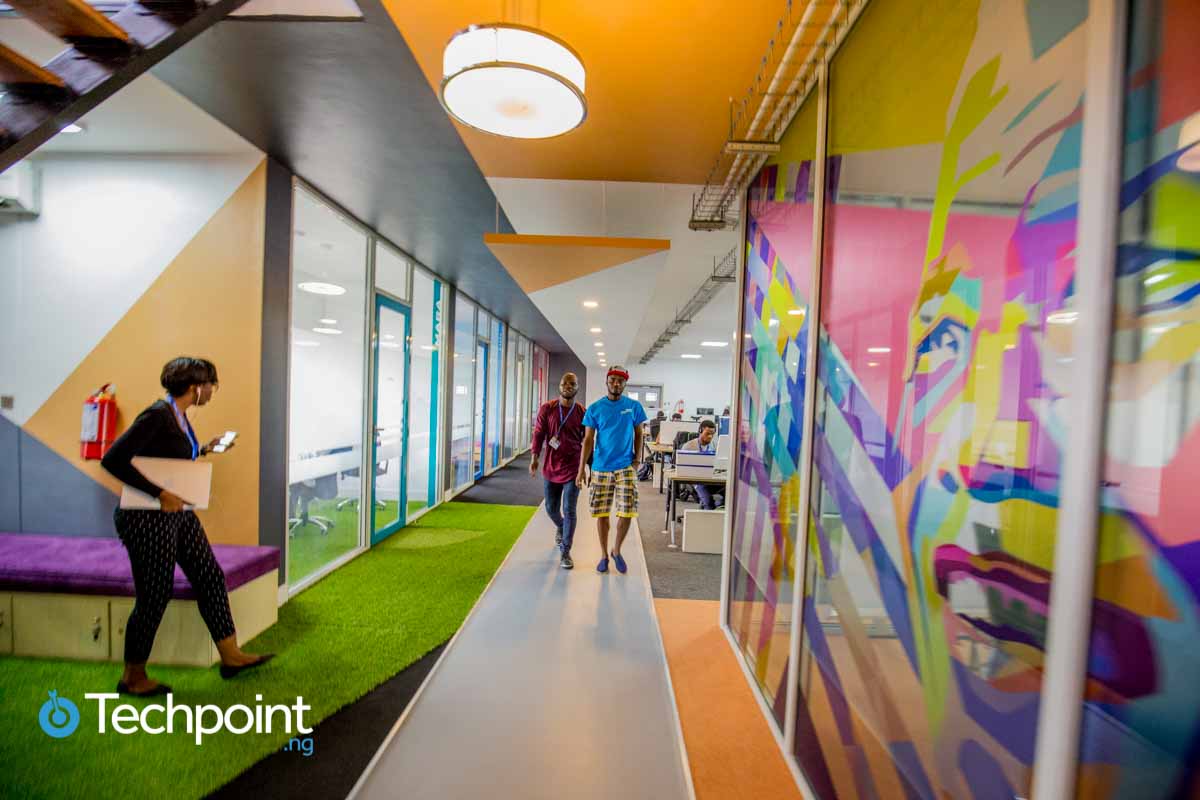 Even though the aim is to bring the Silicon Valley office style to Nigeria and tech companies are more open innovative spaces compared to traditional companies, Spacefinish is not restricting its services to only technology companies and startups.
Within one year of running Spacefinish, Remi has led his 7-man team to design the offices of a number of Nigerian companies and banks including Stanbic IBTC's Blue Lab, Sterling Bank, Ventures Garden Group and 21st Century Technology Limited amongst others.
They also getting increasing requests from companies in other industries including hospitals and schools. Remi says Spacefinish's inability to keep up with these requests is one of the biggest challenges his company faces.
"We have had to turn down so much work from a lot of people".
To solve this challenge, Remi Dada believes he has two options; to either scale gradually or scale aggressively. However, how do you scale in construction and designing with minimal talent at your disposal?
Remi is working on building a curated platform for talents ranging from software engineers, architects to product managers.
"If we can curate 1% of these talents, we can have a platform that allows us address the demand"
The future of Spacefinish
As more companies are incorporating Silicon Valley styled offices, Spacefinish aims to be at the forefront of the movement globally in years to come.
"I see spacefinish as a company that has truly influenced how office spaces are functioning in Africa and globally. Spacefinish would be the go-to place for innovative workspaces with offices in Tokyo, London, New York and all over the world. The vision is always to build a global company and we're just starting in Nigeria"