We kicked off our maiden edition of Techpoint Pitch Friday last week Friday, 13th of April 2018 to be quite specific, and it was all resplendent in its final outcome.
Like we had earlier announced, the maiden edition indeed saw five young entrepreneurs take to the centre stage to share what they had been working on and how they plan to upscale their ideas.
These young entrepreneurs are;
Oladipo Mayowa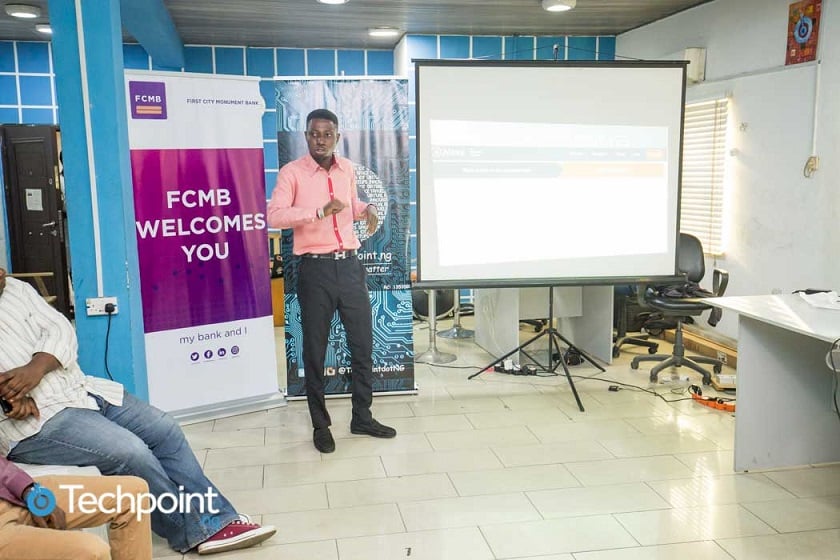 Oladipo Mayowa, who pitched Alketecture.com, an online community that allows African architects to showcase their product and connect with potential clients around Africa.
Kehinde Lawal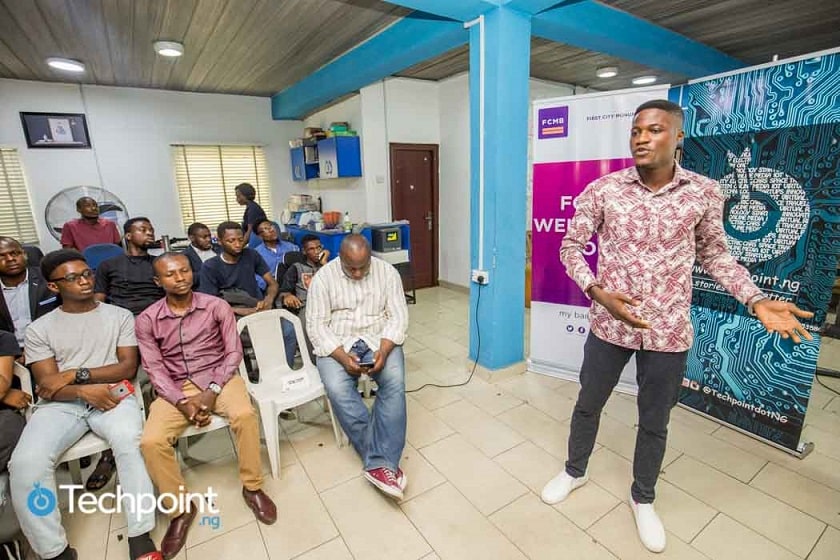 Kehinde Lawal, the second pitcher on the evening shared what he has been doing with 9jacashflow.com. 9jacashflow is a crypto platform with a value proposition of helping Nigerians increase their cash flow online.
Bello Adesoji
Next was Bello Adesoji, who has a vision of automating and equally enhancing both learning and teaching processes through welcome.klasconnect.com a platform he himself founded.
Samuel Agbo
And there came Samuel Agbo with Qorect. Qorect.com is simply an unconventional online shopping mall.
Degarson Oghenekeuwe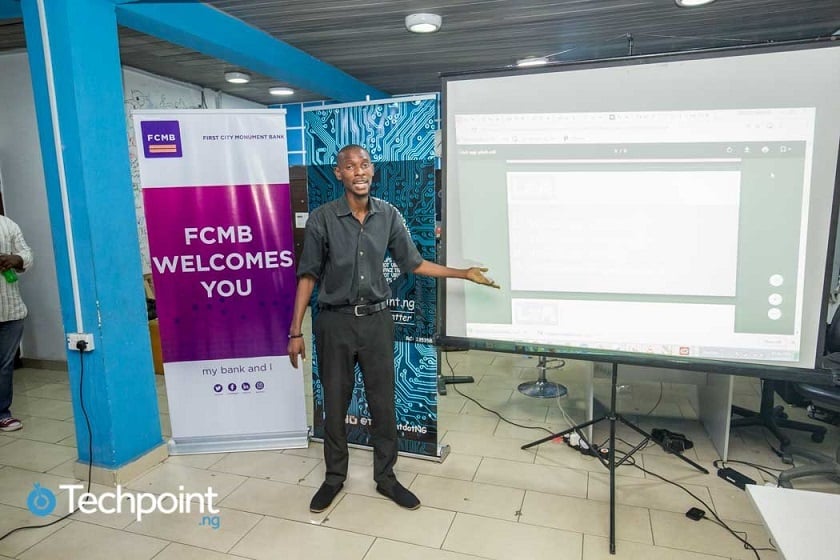 Last, but not the least, was Degarson Oghenekeuwe with the idea of LisA, an online connectivity platform for artisans and potential customers.
On an evening where there were no judges or even prizes at stake, these young entrepreneurs took pleasure sharing their ideas mindless of the imperfection in their pitches or the slight flaws to their respective business models. But a major takeaway is the quality input from fellow pitchers as well as the audience.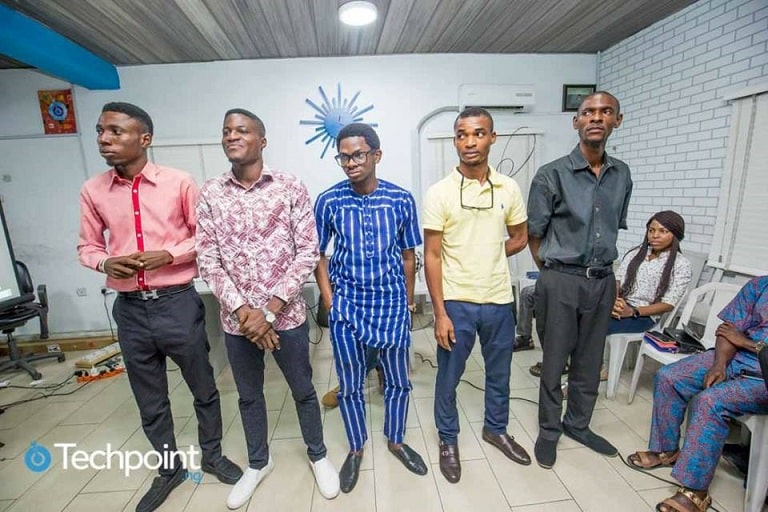 Going forward, we are optimistic this will foster an environment where fresh ideas are welcome and equally allowed to nourish, seeing that collaboration and information sharing is held in high esteem.
The next edition of Techpoint Pitch Friday will be taking place on the 11th of May, 2018.
We urge startup founders to take advantage of this forum; simply register to be a part of it. If you'd rather just be a part of the audience, you can also register to attend here.
Also, opportunities are also open for sponsorship by corporate and startup companies in tech. For sponsorship details, email [email protected].