Today, Google announced the launch of Google Go in Nigeria and across 26 other Sub-Saharan African countries. Google Go is a search app built specifically for the African market to address the issue of slow internet connectivity.
As smartphone penetration increases on the continent, there is still a wide divide in smartphone specifications and internet connectivity. The app wants to give users a seamless web, access and search experience across board regardless of what device they use or how strong their data is.
Google Go organizes all a user's interest in one place; trending topics, quick search functionality, images and GIF search, and voice search among others.
Smart suggestions gives users search results while they are still searching and the new improved voice search can pick up the strongest of accents.
A spokesperson for Google Nigeria said after research, they discovered users wanted search and web experiences to be easier, faster, cheaper and more intuitive.
Speaking further, Google Africa Chief Marketing Officer, Mzamo Masito said;
Users come to us to experience the web and access accurate information quickly. Unfortunately users can't always decide on the type of device they have or the kind of connection they are on. Google Go is designed from the ground up to address these issues and provide a seamless experience irrespective of what device or network the user is on.
Weighing less than 5 megabytes, optimally functional on low-RAM smartphones, and able to save up to 40% data, Google Go seems like an answer to Nigeria's internet situation. It utilizes a new compression technology to make search and web experiences faster.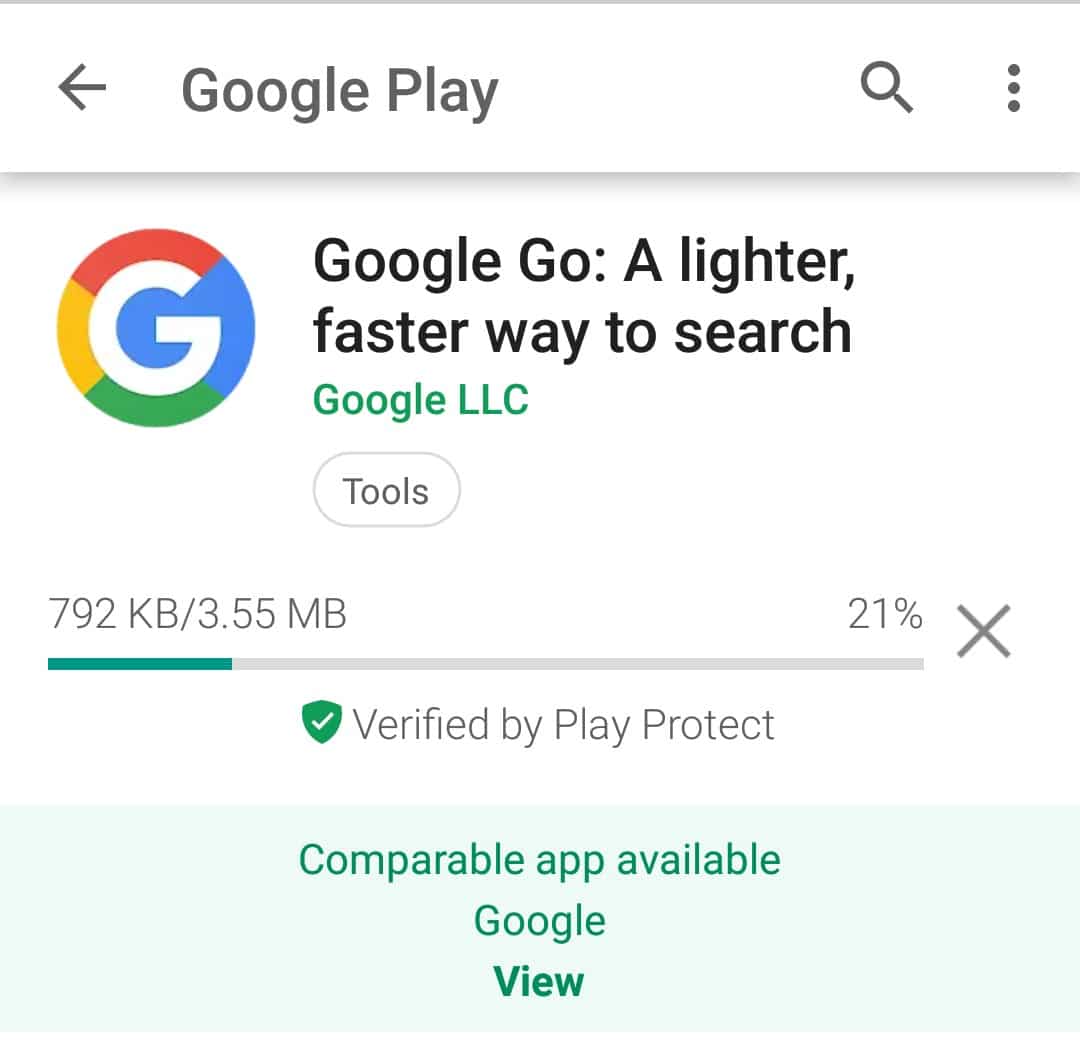 For now, Google Go is only available on the Google Play store for devices running Android 4.3 (Jelly Bean) and above.
Google's Head of Communications and Public Relations in West Africa, Taiwo Kola-Ogunlade said Google Go is a new entry form into search and does not replace the Google app.