The startup life can be very hectic because every day is like running a new race with virtually no time for oneself. As an employee or startup founder, there's always a pattern of immersing oneself in work and it could be really boring at times.
We notice this could significantly affect productivity, which is why we are introducing the "Techpoint Pitch Friday" as a way of burning steam.
Did I just hear the word "pitch"?
"Pitch" here doesn't necessarily warrant you sweating on it. Because it is nothing like the regular pitches or pitch events. At Techpoint Pitch Friday;
There are no judges
There are no prizes at stake
You only share the story of your startup for the fun of it.
So, every second Friday of every month, five selected individuals will get the opportunity to talk about their startup, what they hope to grow it to become in the future and how they intend to go about it.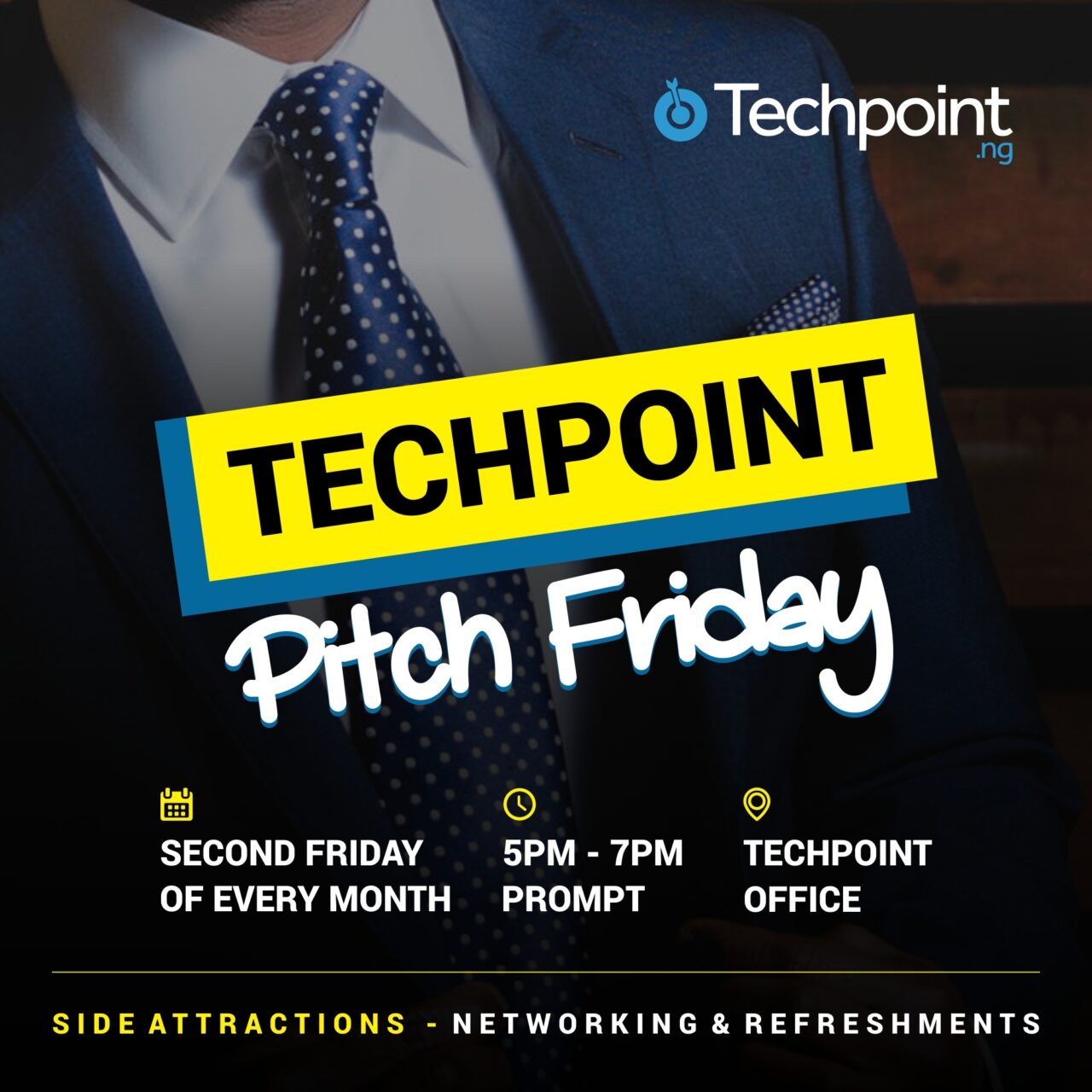 We hope that through insights gotten from fellow pitchers and audience in attendance, participants would be able to self-navigate some challenges they face as entrepreneurs.
We've imagined a million ways in which this could foster a positive relationship among participants. But noteworthy is how this could prove useful in bridging the information gap among startup founders.
So starting from next week Friday, 13th of April to be specific, we implore you to join us at our office in Yaba, Lagos to make the experience memorable.
It doesn't matter whether you're an existing founder or a "wannapreneur", just ensure you hit this registration link for a chance to be among the lucky five pitchers.
And in case you're wondering, participation for Techpoint Pitch Friday isn't restricted to the pitchers only. You can simply register to book your place amongst the audience.
We'd definitively love to have you hang out with us.
Date: Second Friday of every month.
Time: 5PM - 7PM
Venue: 194 Herbert Macaulay road, Yaba Lagos.
Follow the conversation on social media with #TechpointPitchFriday
Sponsorship
Opportunities are also open for sponsorship by corporate and startup companies in tech. For sponsorship details, email events@techpoint.ng.