As technology evolves, children become more inquisitive; they want to know how things work. This has made parents and schools interested in teaching children to code.Therefore, introducing programming to them at a tender age is not a bad idea, as it will not just help them know the basics of coding or developing a software, but it will help them be creative, persistent, and critical in their thinking. Most importantly, it will help their maths skills.
However, getting the right tutor to teach these kids how to code can be challenging as the course needs to be elementary enough for them to grasp. Enter Code Tutor.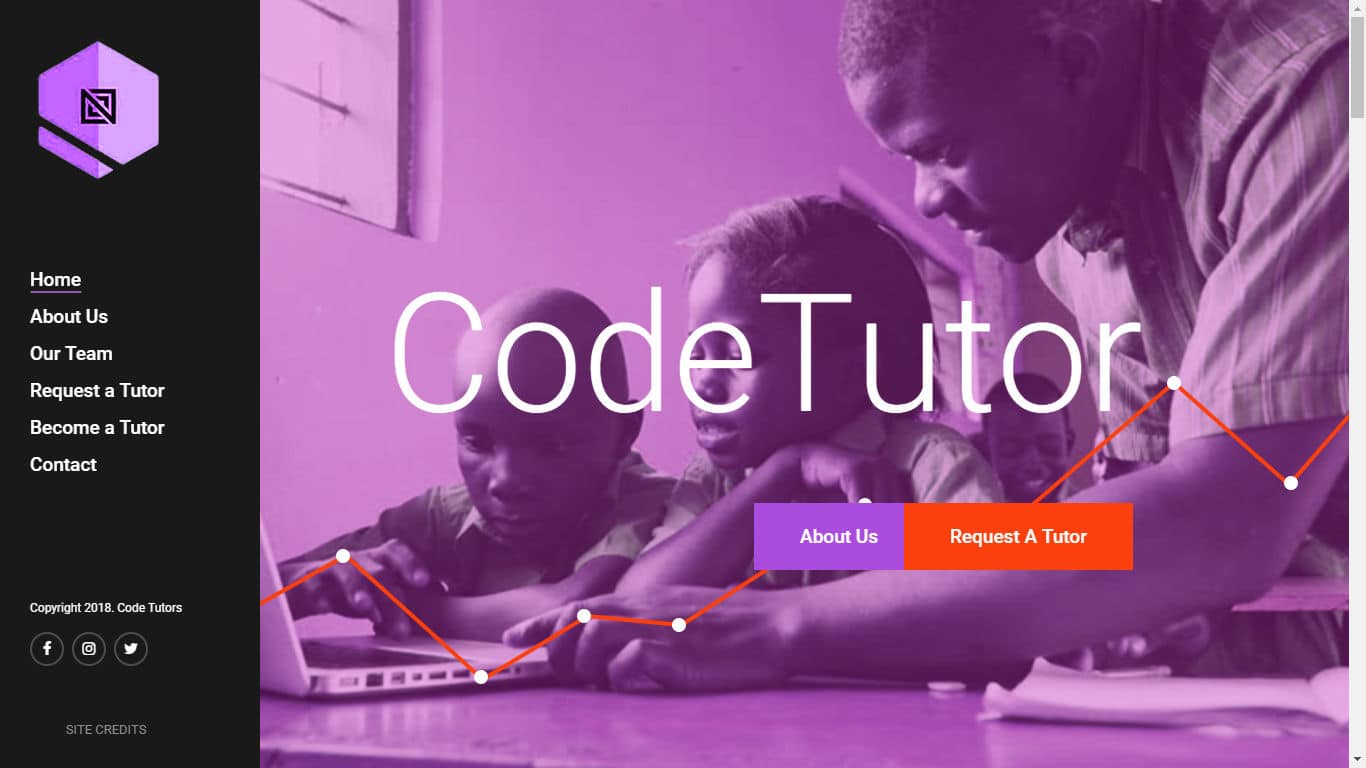 Code Tutor is an online platform that provides professional programming tutors for kids.
Swung into full operations on February 28, 2018, by Ade' Olowojoba (Country Director), Reykia Adebayo (Head of Operations), and Toluwase Olaniyan (Head of Business Development), Code Tutor aims to increase the number of kids that code in Nigeria, thereby, producing young minds that can solve some economic problems using technology as a tool.
Code Tutor serves two main users: clients and tutors. To request for a tutor, all a user needs to do is fill a detailed form which is used to assign a tutor to all child. In order to provide optimal service, Code Tutor ensures all tutors are verified before they can be assigned.
Code Tutor aims to train 5000 individuals, who are between 5 and 18 years, to code in the next 18 months.
Though Code Tutor recognises Prepclass and Tuteria as competitors, it claims to be the only platform that specifically matches programming instructors with kids.
Code Tutor generates revenue from tuition fees as it only pays tutors an agreed percentage of the tuition fees.
Ade' (Founder), claims that tutors on the platform are constantly trained on how to effectively deliver the curriculum to kids while creating a fun-learning environment.
Thoughts
It is important to say connecting professional tutors with children is awesome. However, Code Tutor needs to note that parents/schools should be able to review a particular tutor and also check the performances of their wards on the platform. A dashboard for these students might be helpful.
---
Want your startup featured on Techpoint?Pitch it here.