After sound quality, convenience and ease of use in equipment are two other important qualities for audiophiles. And this is where the wireless Apple Airpods -- and other good wireless earphones -- are winning.
As the Airpods officially cost $159, I found seeming cheaper substitutes. The A7 Bluetooth Wireless Earbuds are exact replicas of the Airpods and cost $50 on Gearbest. I decided to see how well they worked.
Unboxing
The A7 Wireless Earbuds come in a compact white rectangular box and on both sides of the box, there is already a pictorial representation of what the A7s look like.
Box slides open to inner compartments housing a battery case that also doubles as holders for the A7 Wireless Earbuds.
And a user manual that is as small as it is incomprehensible,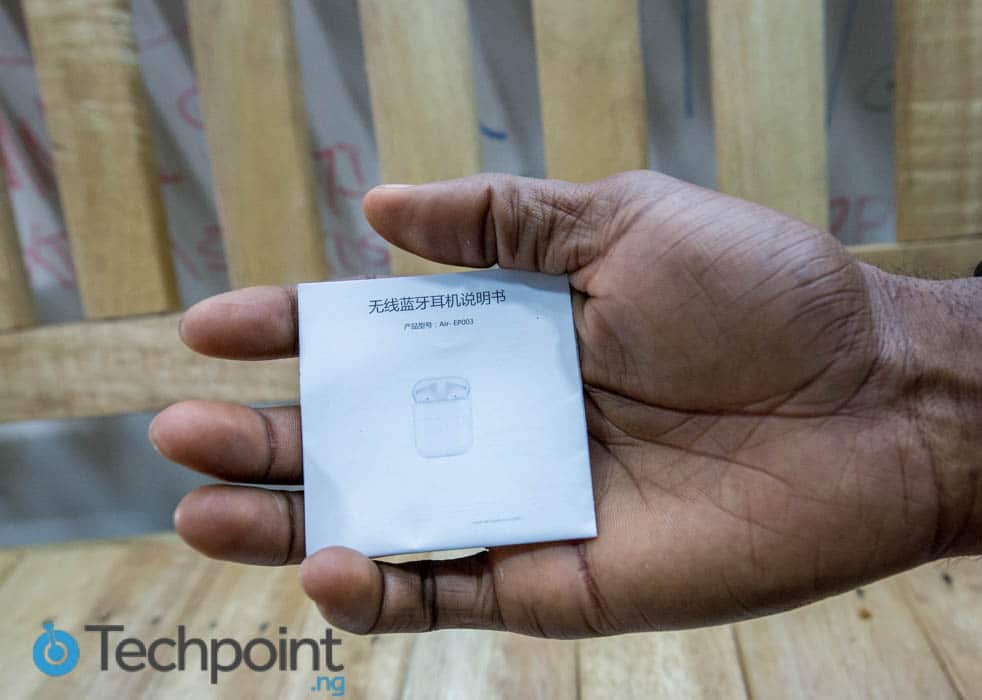 There is also an Apple USB-C Power cord for charging,
Design
The A7 is a shameless Apple Airpod ripoff so it is only normal it tries hard to look like it; and it largely succeeds at this cloning.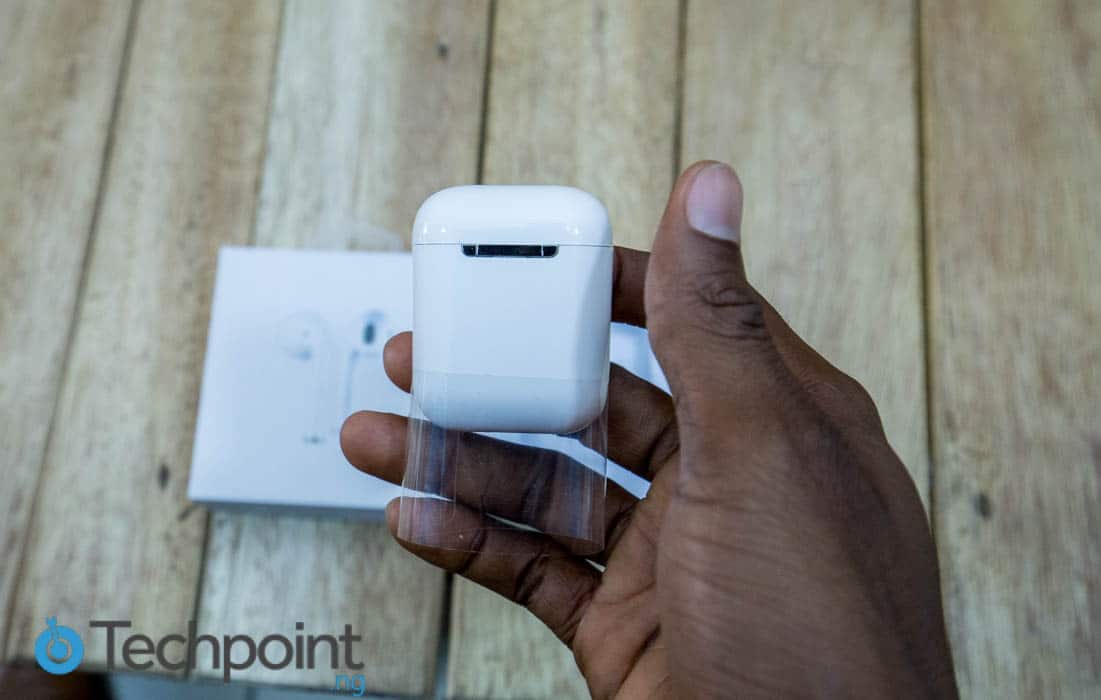 It battery case is a white ceramic container that holds charge for every time the earbuds are returned to it. It has a magnetic base that also holds the earbuds down so even if they case is upended, they won't fall out.
The two earbuds inside the battery case are marked 'R' and 'L' to indicate the left and right ears, fit comfortably and sit well in the ear.
Set up
As I earlier mentioned, the user manual on the A7 Wireless Earbuds is very hard to understand; it is an unpleasant grammar puzzle for a first time user.
But I figured it out after playing a tedious trial and error game, I finally paired it with the Phantom 8.
For test purposes, I also paired and used it with the iPhone 6s and MacBook Pro, so yeah it works well with Apple products too. 
Each earbud has a multipurpose button on its head. This button is used to turn the earbuds on and off, connect them to the phone via Bluetooth, answer and disconnect  calls, even place them on hold.
Because the A7 Earbuds are powered by True Wireless Stereo (TWS) technology, to connect the phone, I had to first pair the earbuds by holding down the two buttons simultaneously for a few seconds. After a red light came on in both, I still held on till the light alternated between blue and red.
However, after the first attempt getting the two earbuds to pair became a herculean task. And when they did not pair, they appeared as two different devices on the phone.
To make it function properly, I had to delete the connection and reinstall multiple times; very stressful exercise.
Music
Sounds from the A7 Wireless Earbuds are way above average; they are nearly very good. There is an equalisation that effectively balances out the bass and treble tones for an even sound.
Jargon aside, the sounds from this pair will satisfy any lover of good music.
The A7 Wireless Earbuds are designed to completely cover the outer ear thereby blocking out any interfering noise and producing crisper sounds. This also gives it a very effective noise-cancelling quality.
Calling
Even though both earphones play music, only one microphone at a time can be active for phone calls. This call ear depends on which of the earbuds is first to initiate a pairing; master and slave earphones.
Audio is very crisp and clear for a Bluetooth headset with a long distance from phone. Sometimes there's muffled audio if Bluetooth experiences some sort of interference.
Double pressing the multipurpose button on the master headset after a call redials the last number and in the few seconds before the call connects, music is still playing simultaneously in the slave headset.
For recording, voice commands and other microphone purposes, the two headsets work well simultaneously.
Battery
The battery of the A7 Wireless Earbuds is strong but charges are spread over uncomfortable short bursts and this is its weakest point.
After first charge, it died 30 minutes later and I plunked it back into the case for more than an hour. This second charge lasted 52 minutes before a "Battery Low" voice prompt and then flat line. And this cycle continued.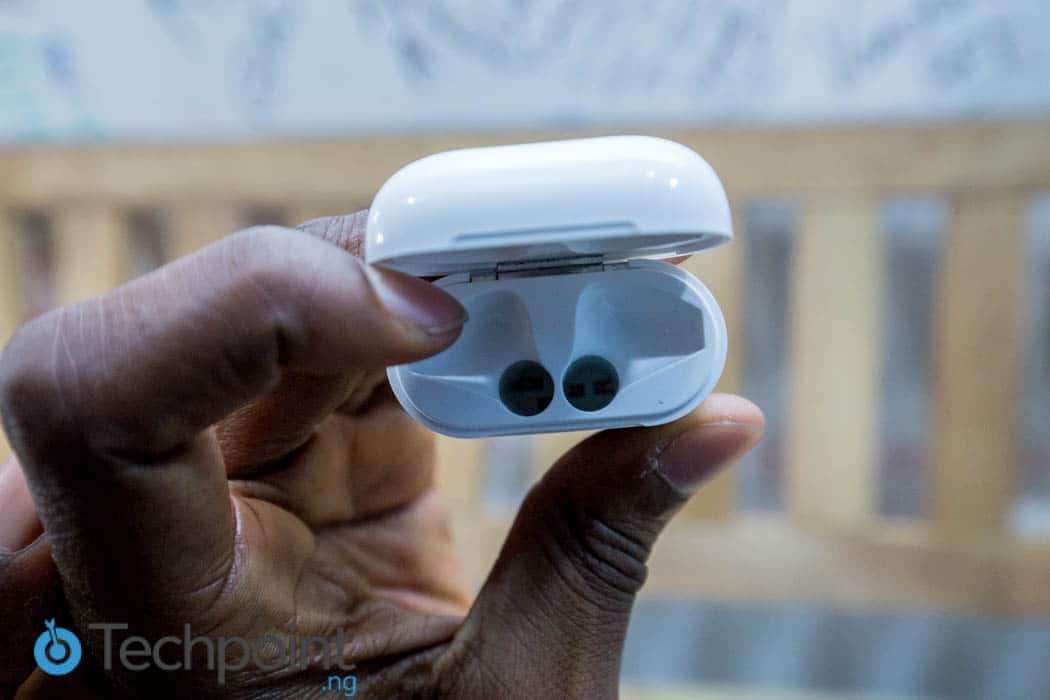 The battery case holds something between 8 to 11 full charges before a direct recharge. But the fact that I have to plunk the earbuds back in every 40-minute interval on an average is very inconveniencing.
Surprisingly, in all this short spanned life, the battery has never completely died in use; it always lasted enough till a few recharge. And the earbuds automatically switch off after a few minutes if they are not paired or connected.
Verdict
From Bluetooth interference, pairing distortions to short ineffectual battery charges, the multiple flaws of the A7 Wireless Earbuds are too obvious to miss. And considering they are not very cheap too, these flaws can annoy.
But compared to the quality of sound produced and a thoughtful design, even if not forgiven, these flaws can be endured and completely ignored.